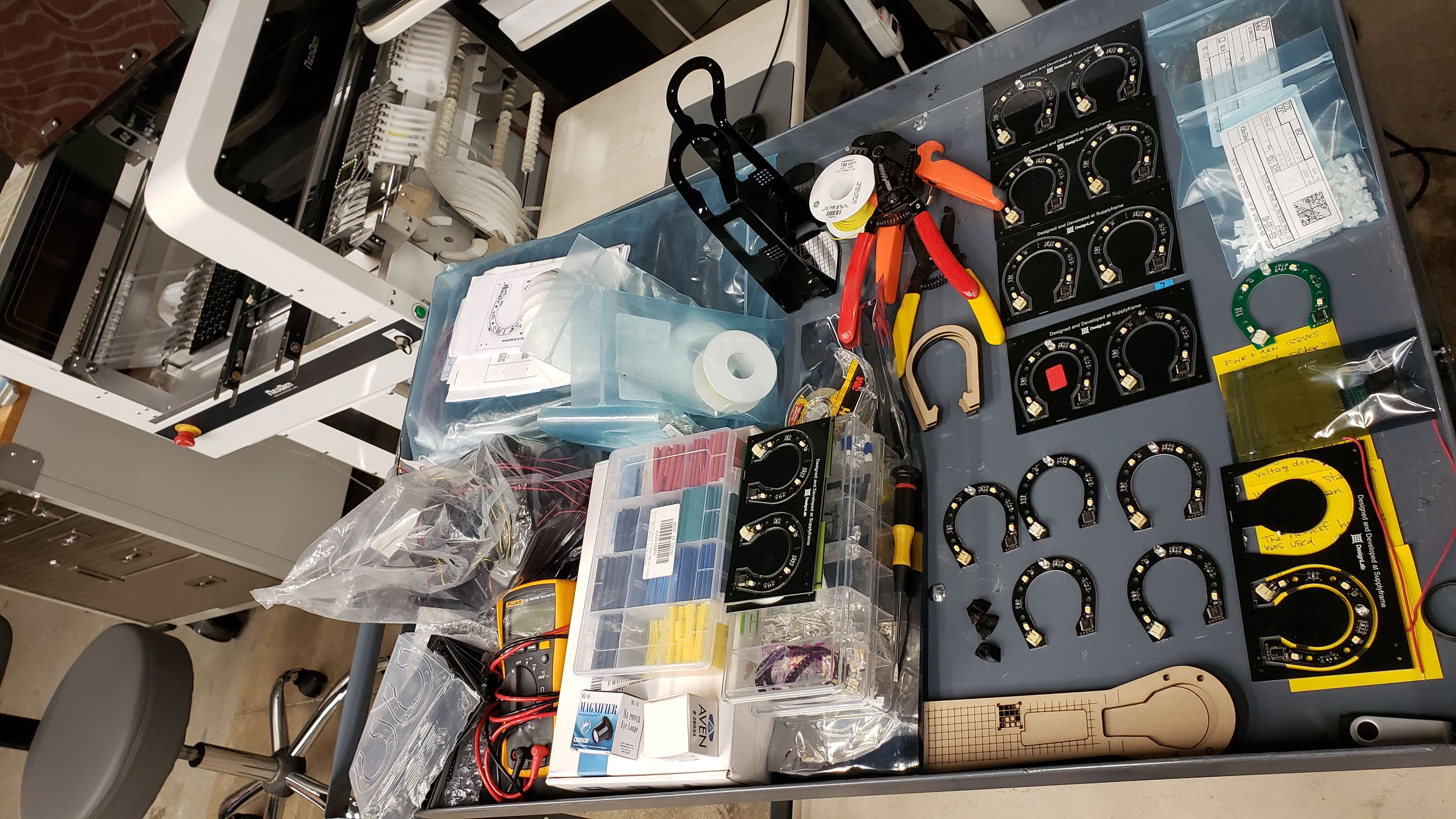 It seemed uncomplicated at the beginning!

Now that the project is completed, here is a little postmortem.
The grid pattern on the lamp's body was a pain to remove until I realized I could use plastic scrapers/spatulas and remove it with great ease. 
Electronics required a few tweaks which I wish I could explain further but it is not my area of expertise
The only bridging issues we had with electronic components were for the motion sensor and microcontroller. Better solder paste, not too much solder paste on the stencil, correct temperature and uniform application help but still it is a little bit of an art. 
By popular demand, next version of the lamp will incorporate a magnifying lens.