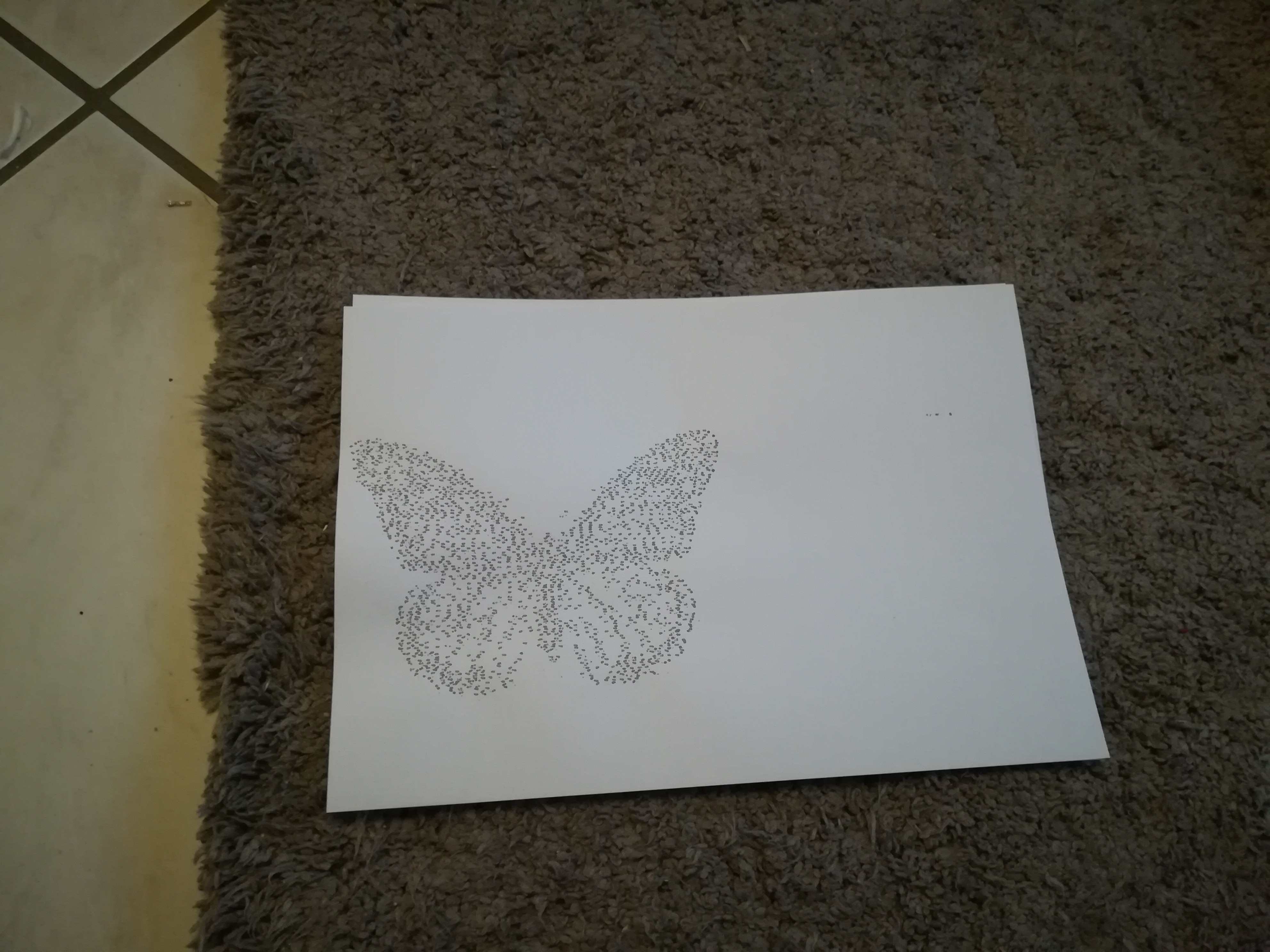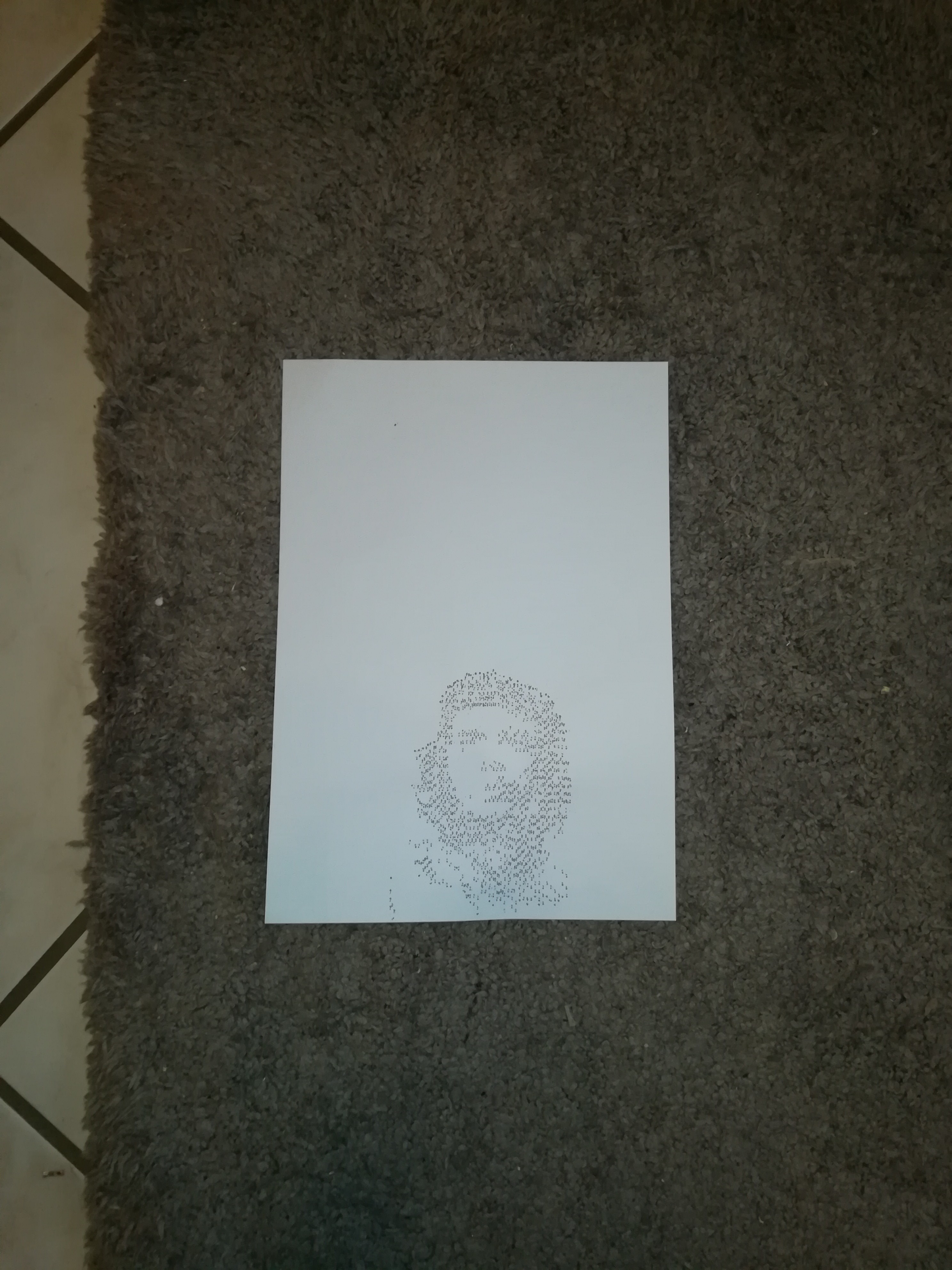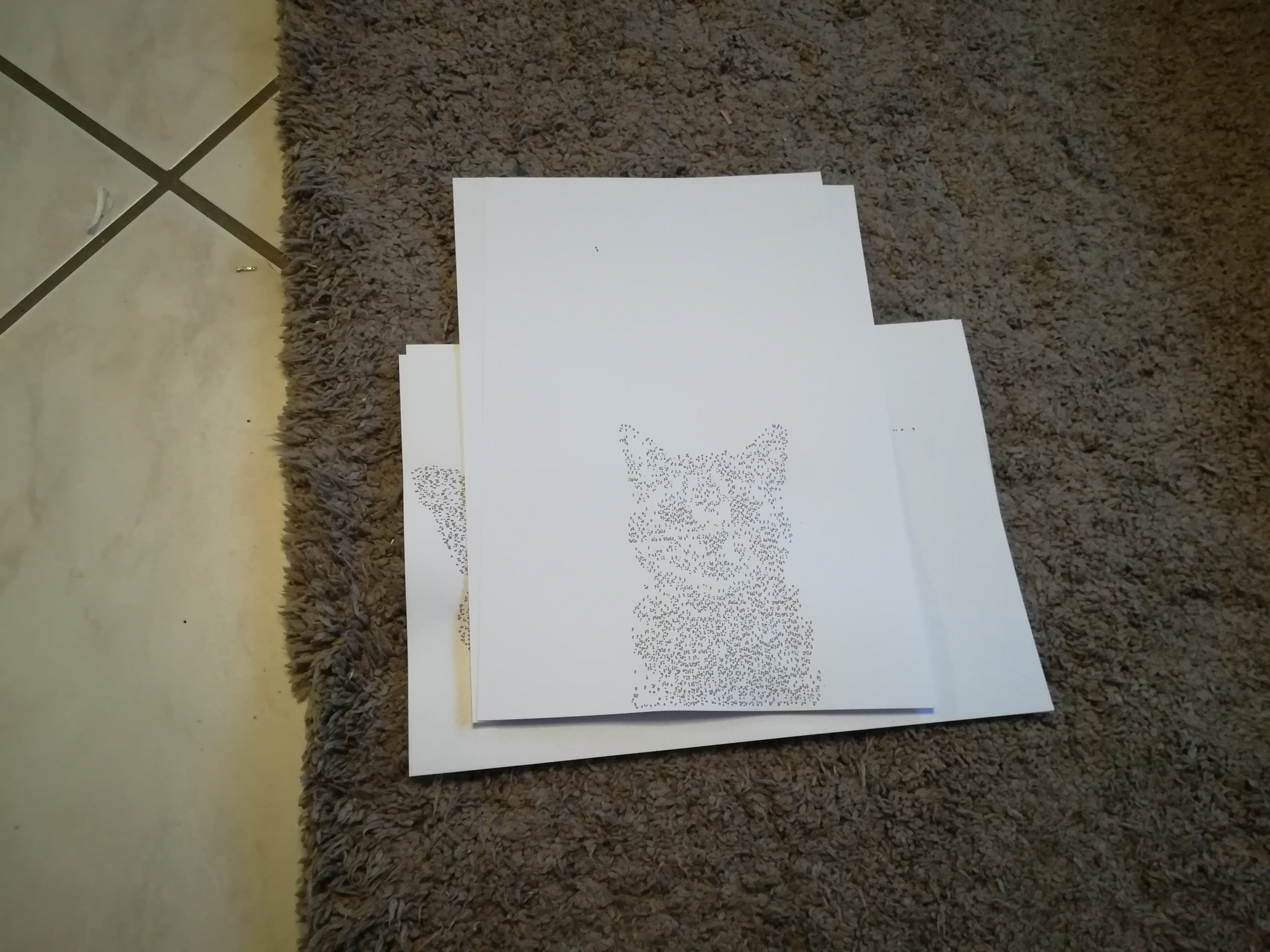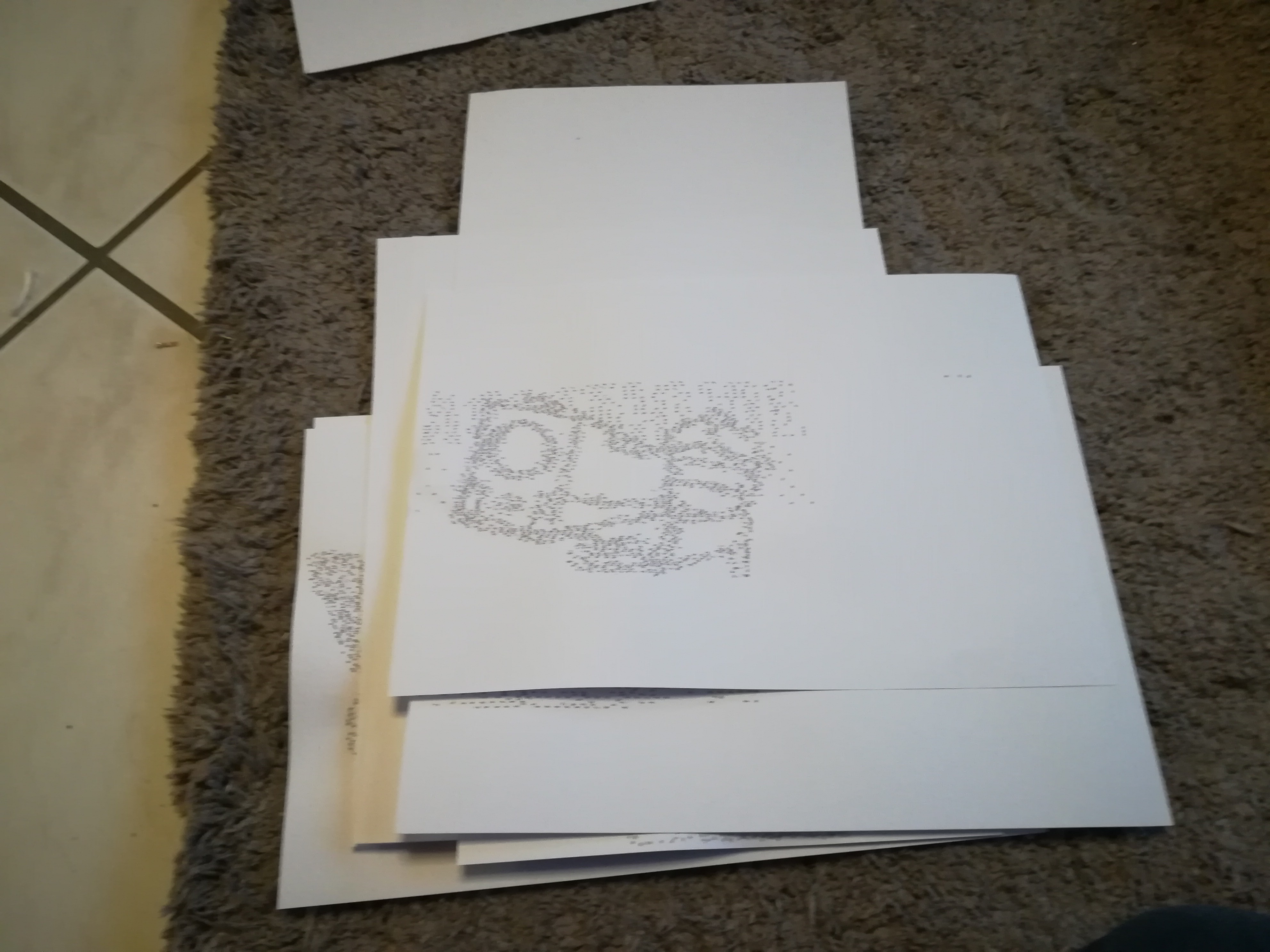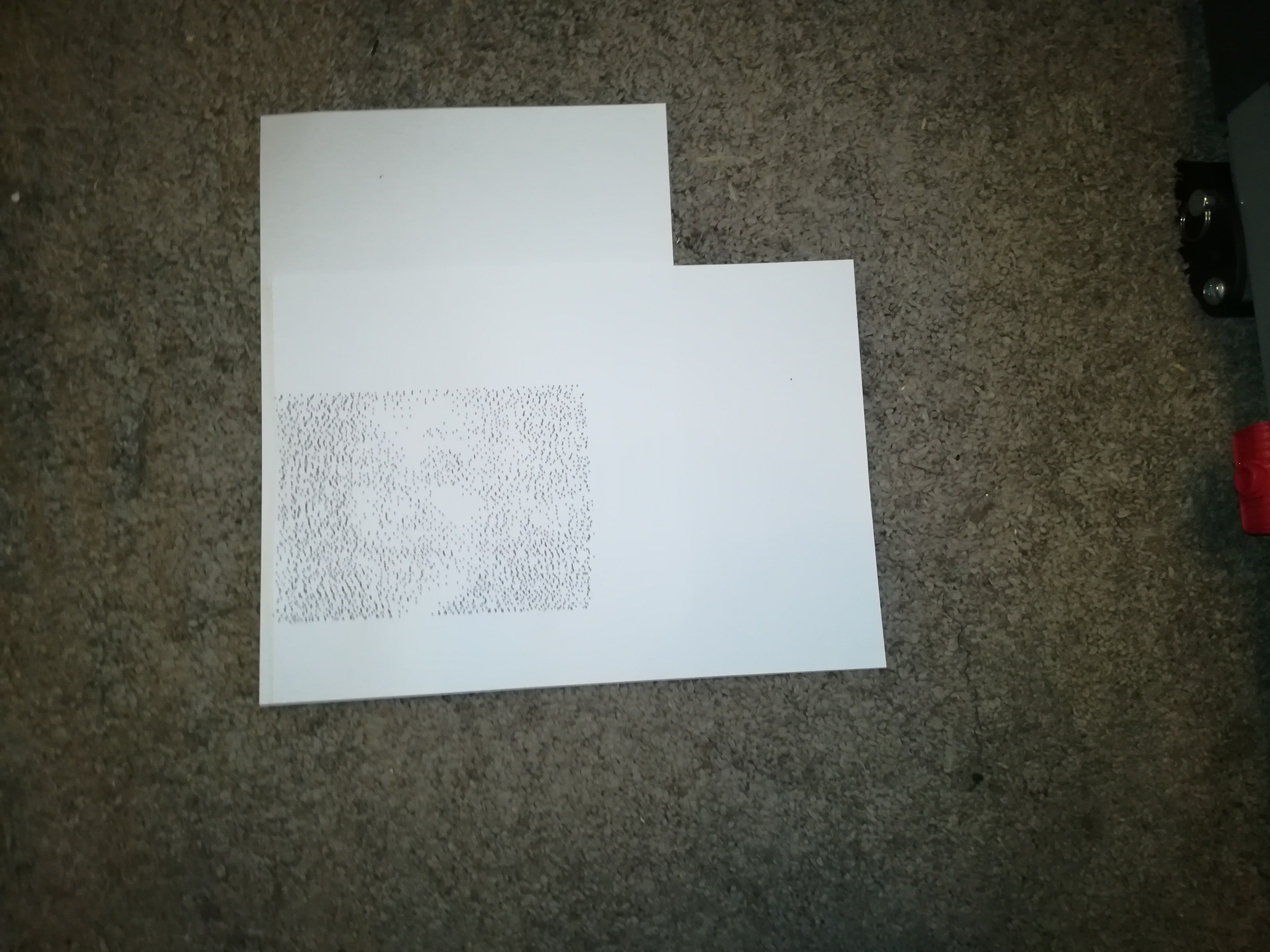 I tried to print a few pictures using water mixed with color. Since the last test with color I've increased the speed by optimizing the software and driver electronics and I solved the issue of continuous ink supply with a closed ink supply cycle and a peristaltic pump.
The resolution has not changed since then.
The next thing I will try is building a better printer design for 4 color/cmyk printing and writing the software for it.
Some things to add/test in the future:
- Increase the resolution with the use of a  smaller nozzle and optimized piezo control
- Simplifying the piezo driver electronics
- Building a system to print with melted wax like:
https://reprap.org/wiki/Heated_Piezo_for_Jetting_Wax 
- Continue working on a multi nozzle design for increased printing speed.