To connect wired peripherals there are 2 waterproof connectors with the following pinout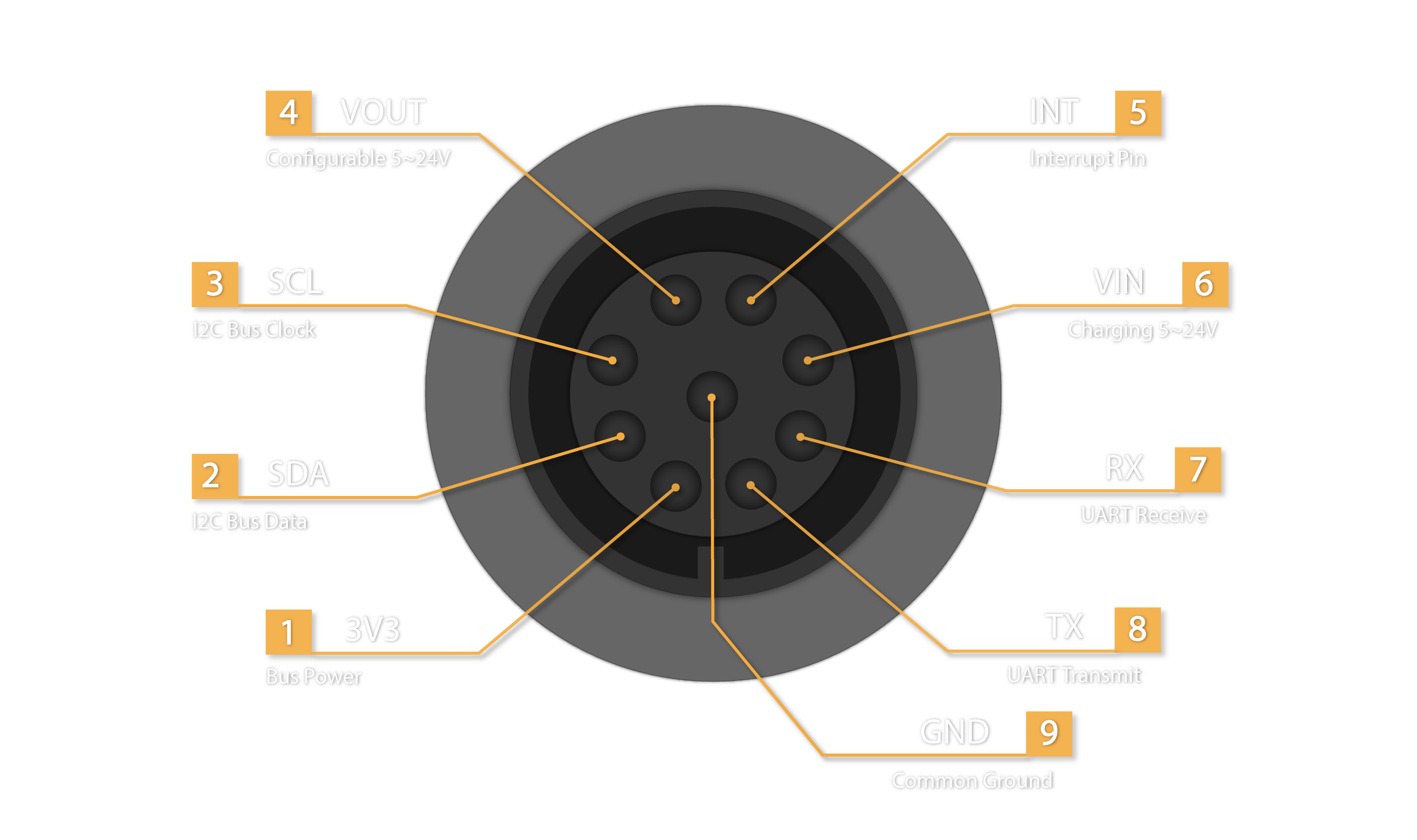 I2C & UART -> These 2 interfaces are used in order to talk to various peripherals. For UART, some connectors will have a built-in adaptor to convert it into SDI-12, RS232 and RS485.
VOUT - The Vout pin has a configurable 5-24V output for various valves and sensors that need more than 3.3V voltage supply. The max current is 1.5Amps.
VIN - The Vin pin is for externally charging the device via a bigger solar panel or a 5-24VDC power supply.
INT - The Int pin is responsible for waking up Pulse and also allowing it to detect when the cable is unplugged (In case the user connects a peripheral A that needs 24V and then connects a peripheral B that needs 12V).