Instead of using LEDs for showing the status of Pulse, we are planning to use an OLED screen. The only place we have is on the solar panel but that might be a little risky due to the pressure and temperature of the lamination.
First we need to make a PCB that has a cutout so that the oled can slide in.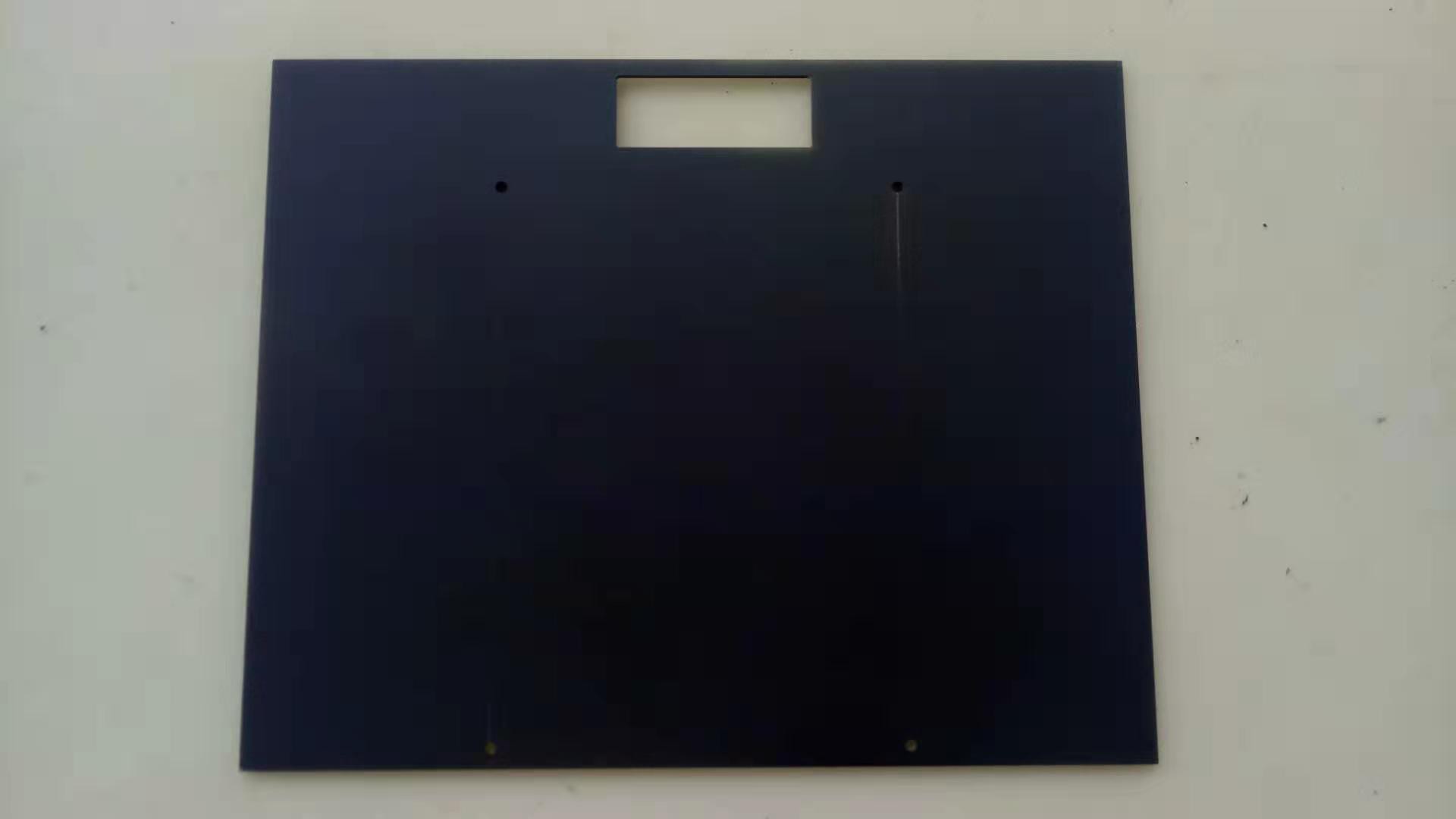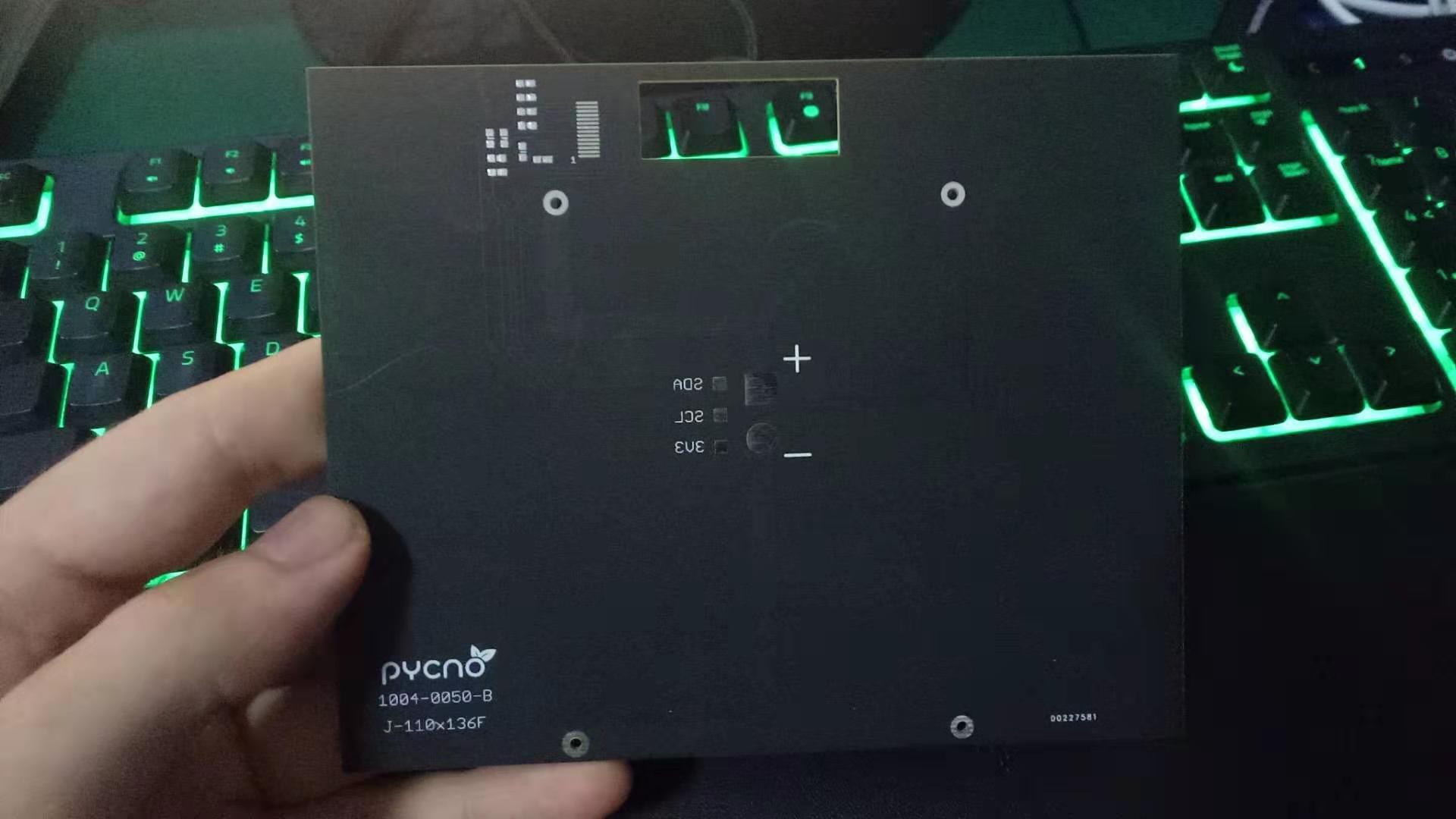 Then we need to put all the layers for the lamination. Typically solar panels have PET and EVA layers to accomodate the thickness needed. Different PET or TPT materials have different properties, like UV resistance.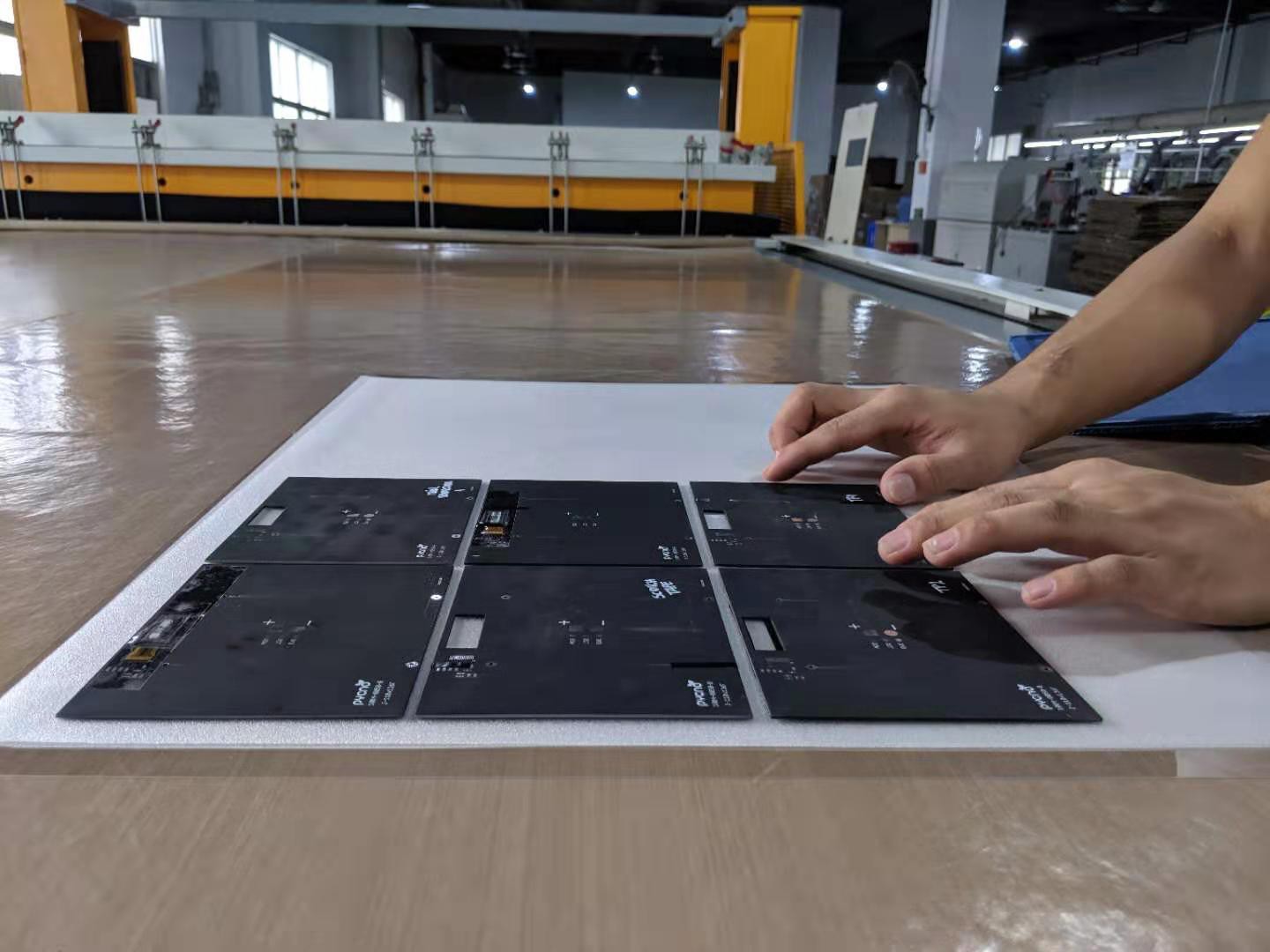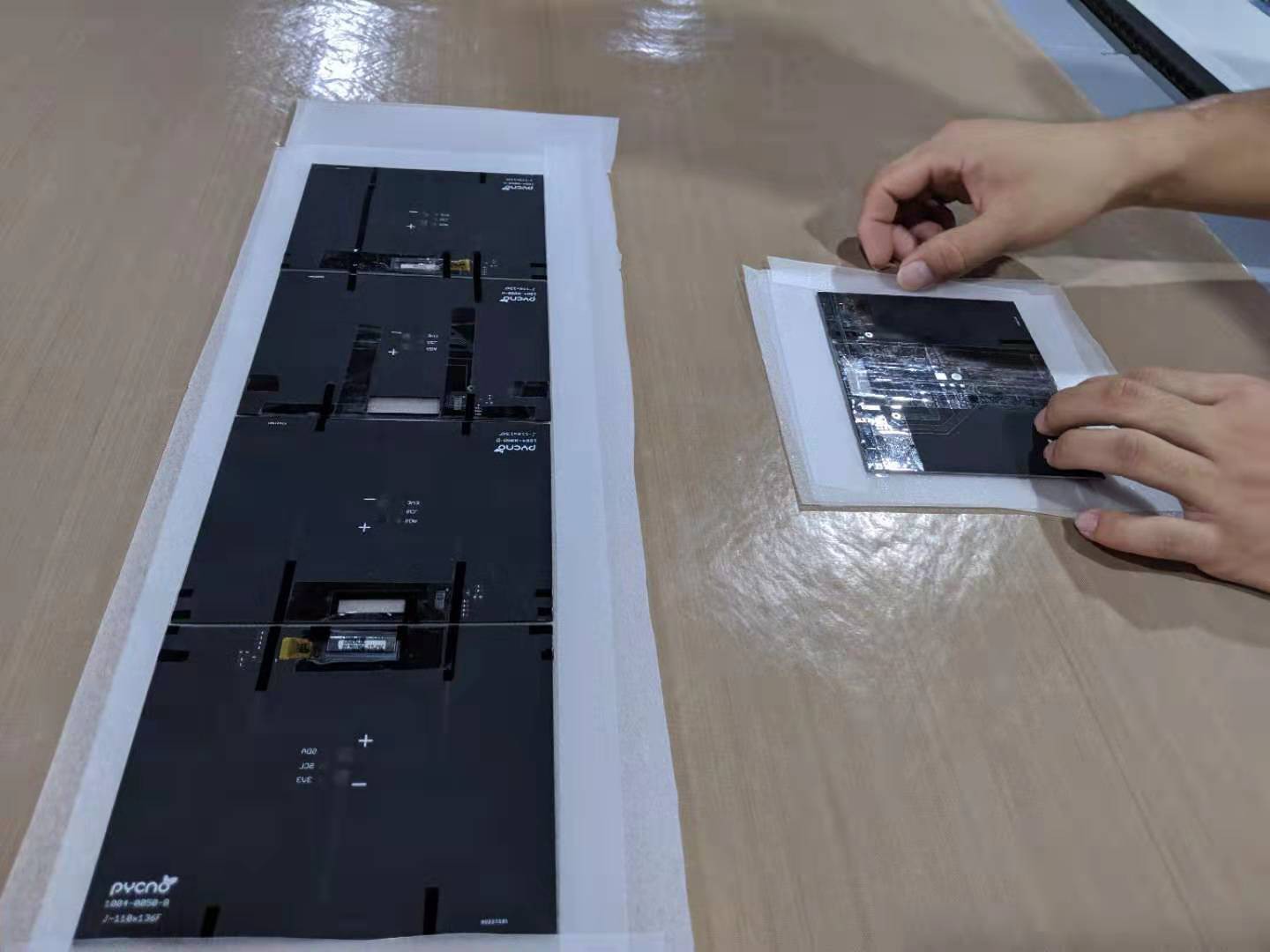 In some cases we need to put tape to support the OLED and not let any molten plastic to leak through.
Once the solar panels are in, we press them for around 30 minutes.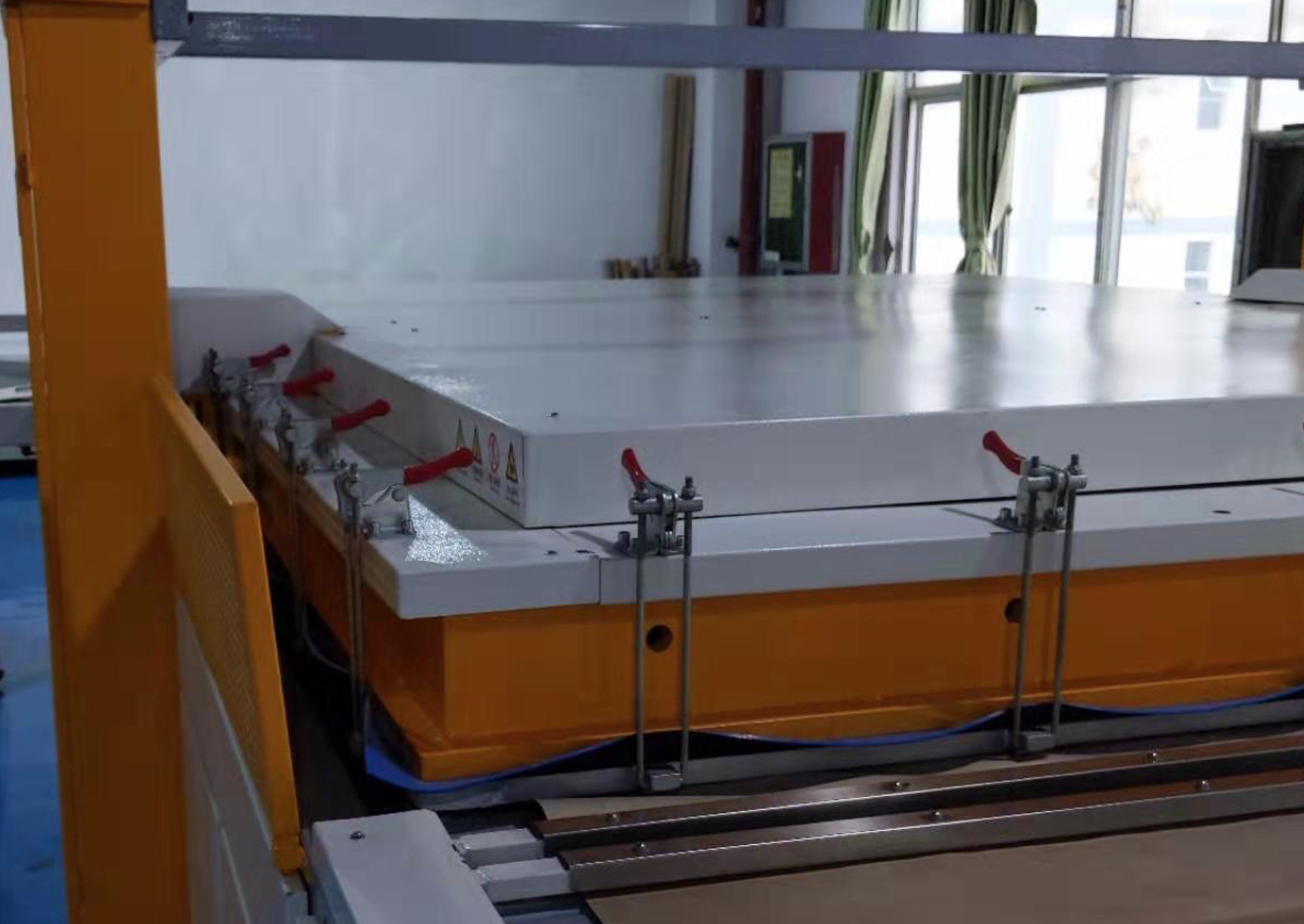 The panels come out as one piece so then we remove the excess EVA and PET.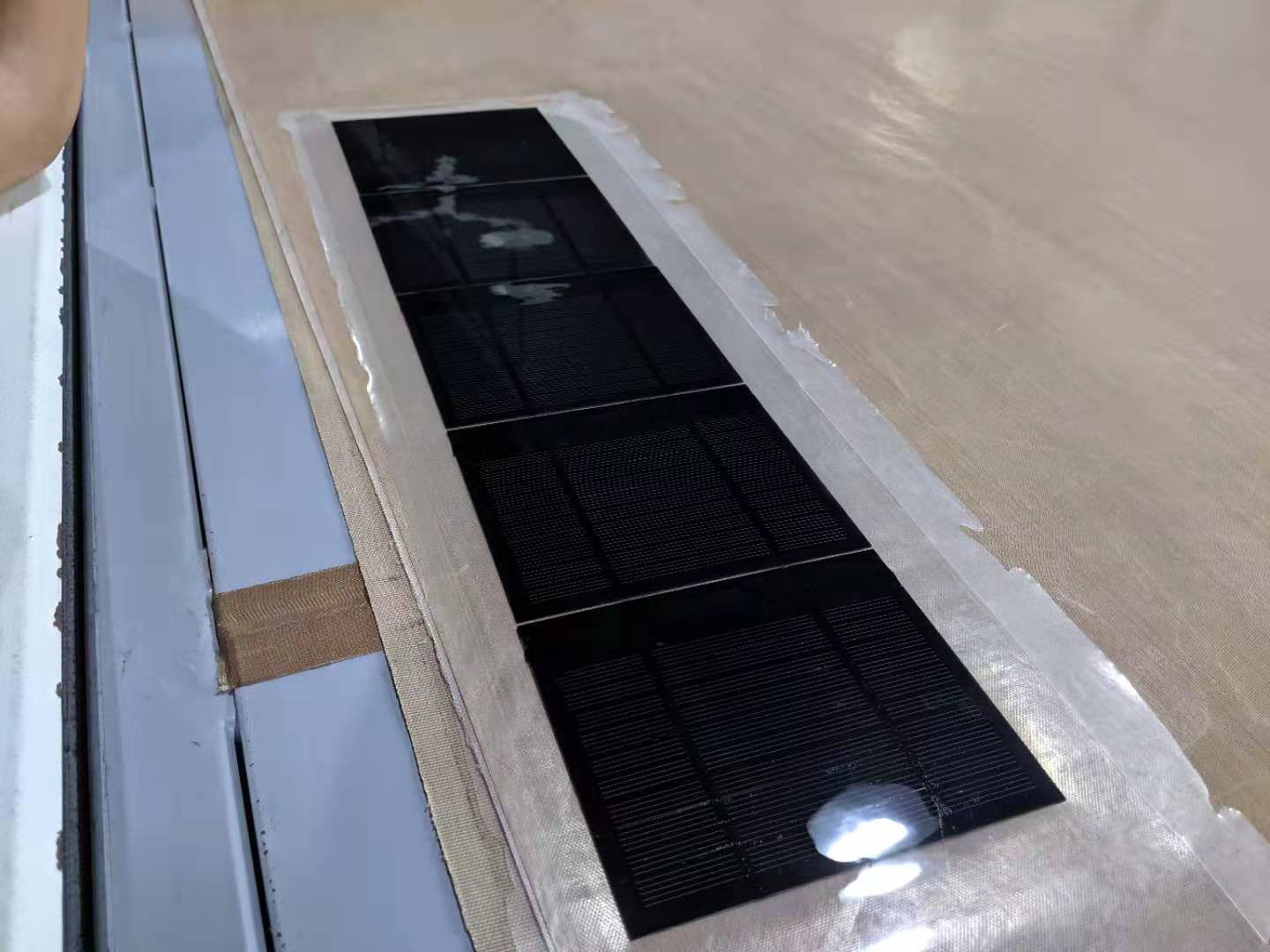 Finished panel, some cell misalignment.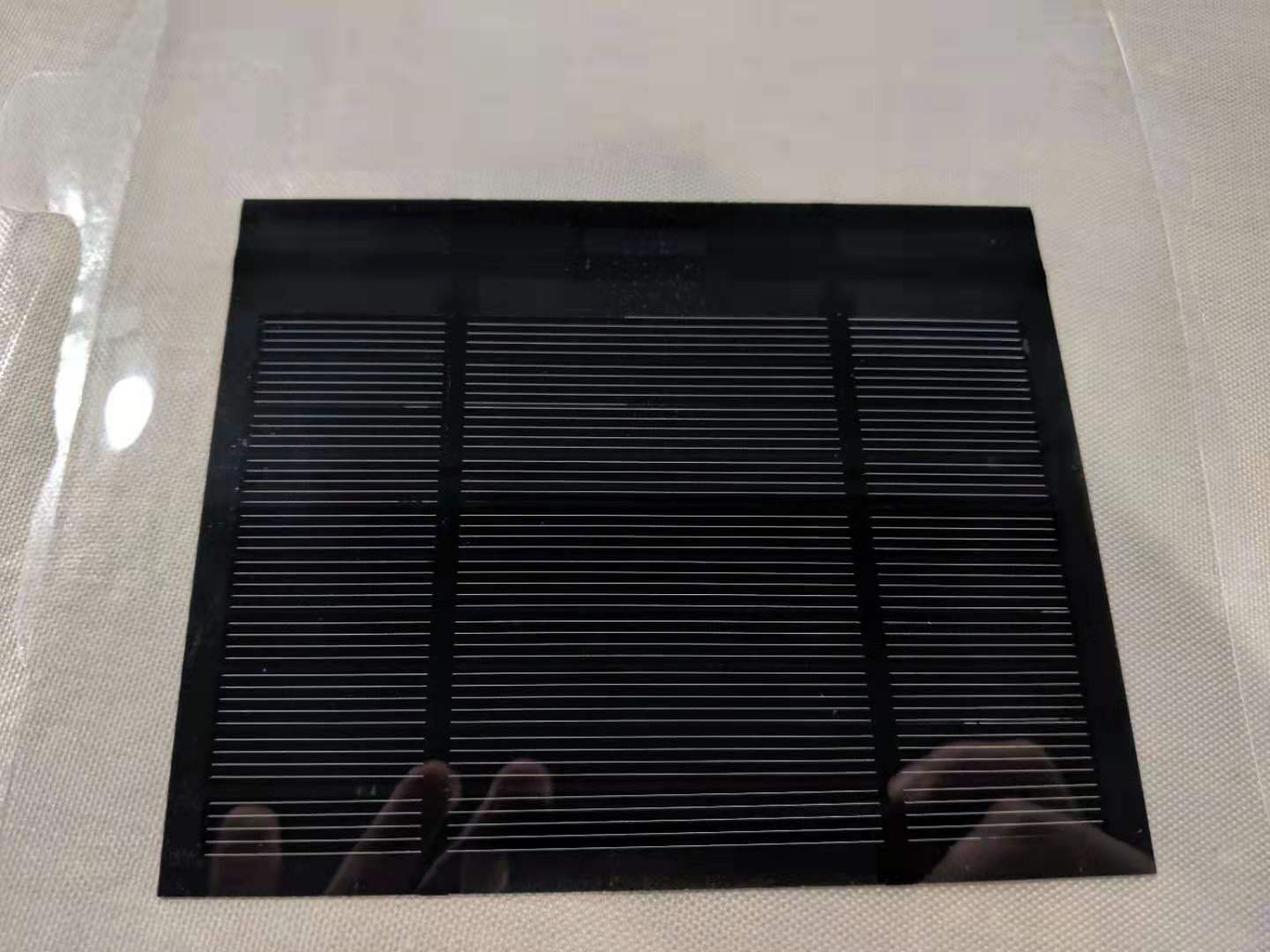 OLED from the back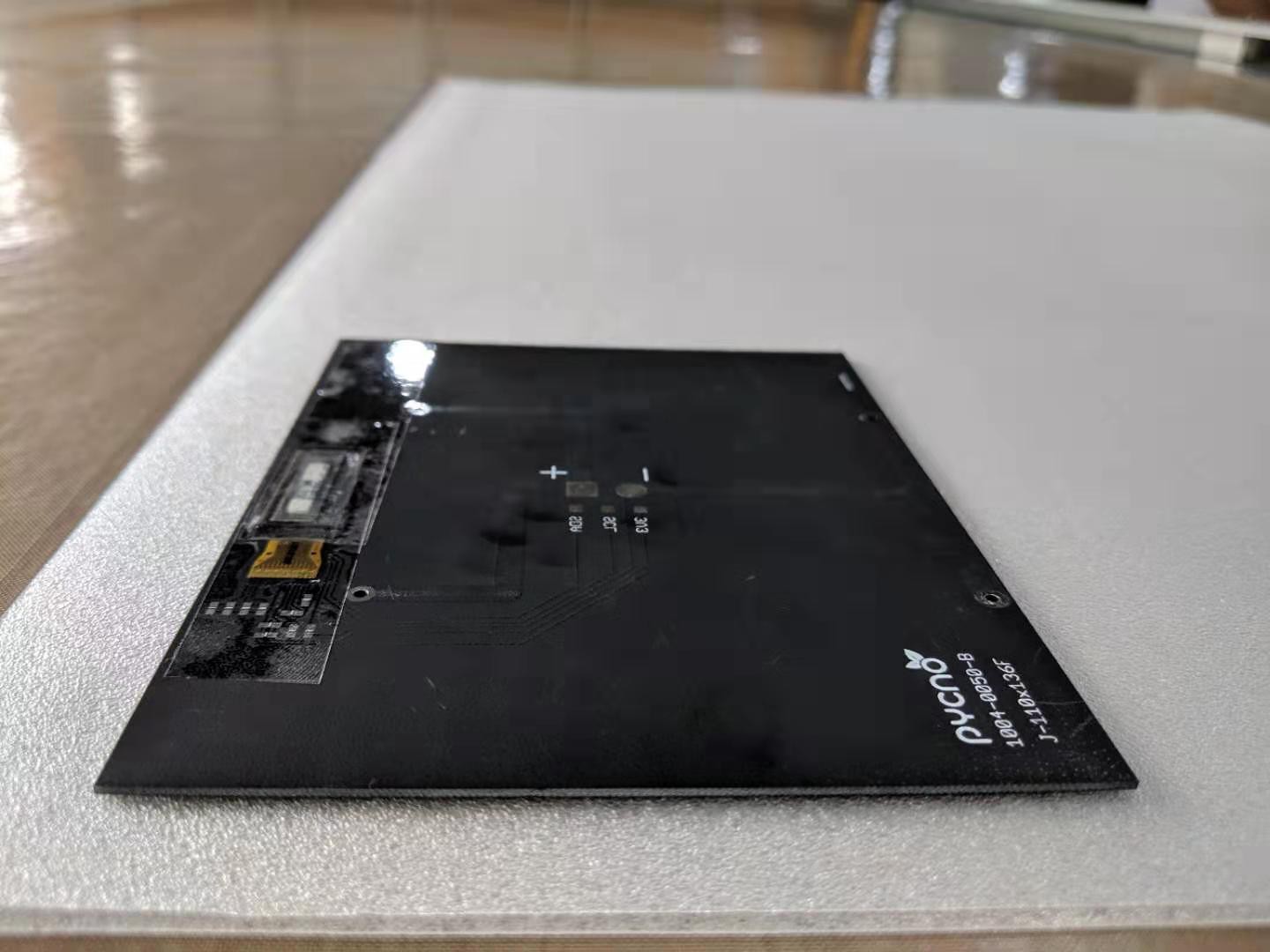 OLED running adafruits demo code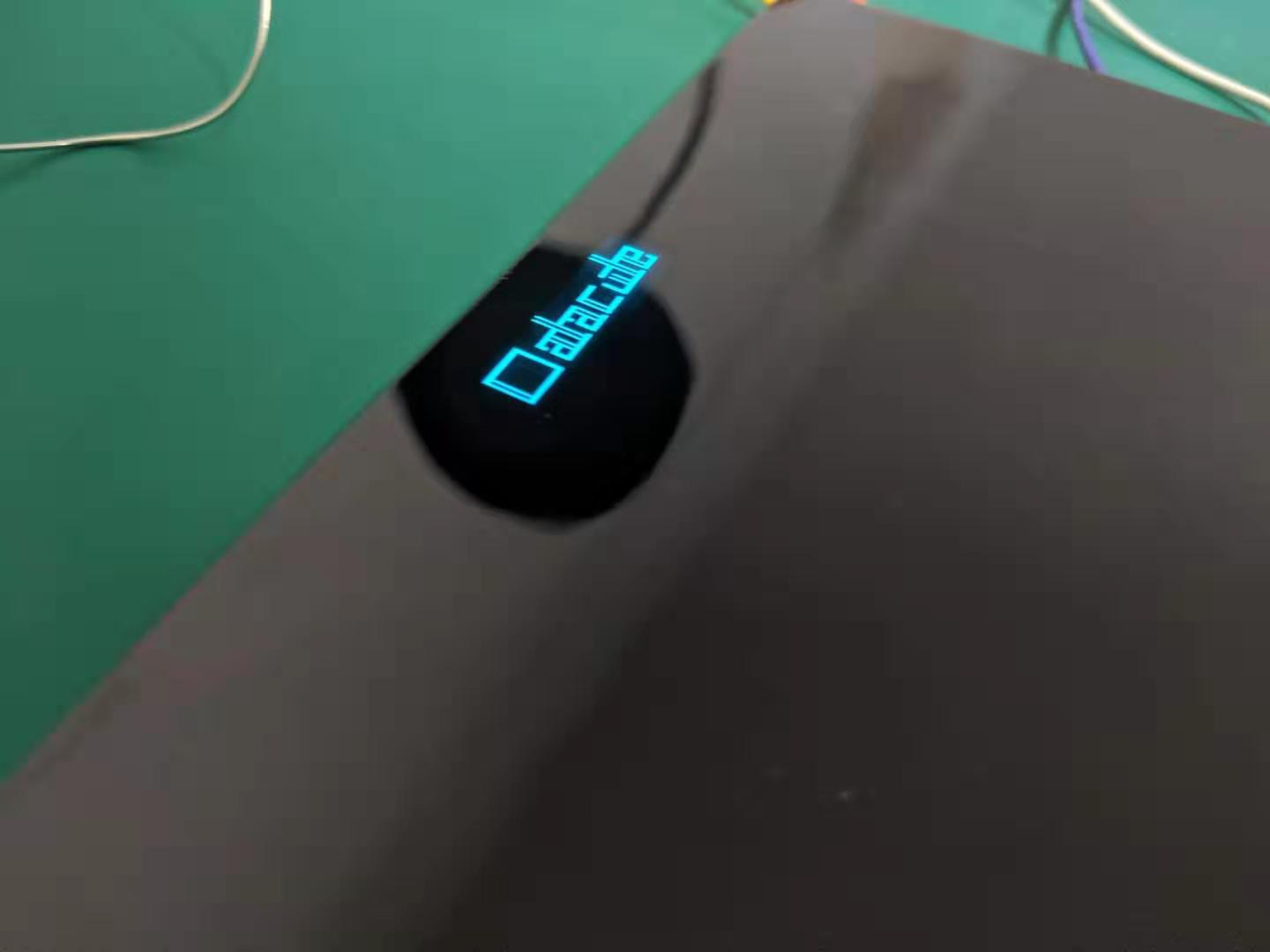 And finally with the Pulse.