So I made corrections to the CAD and reprinted a few pieces namely the locating blocks for attachment to the existing enclosure.  While wiring it up it became obvious that the order I placed in the software did not make sense from a layout perspective, so I changed it.  Here is the face after wiring: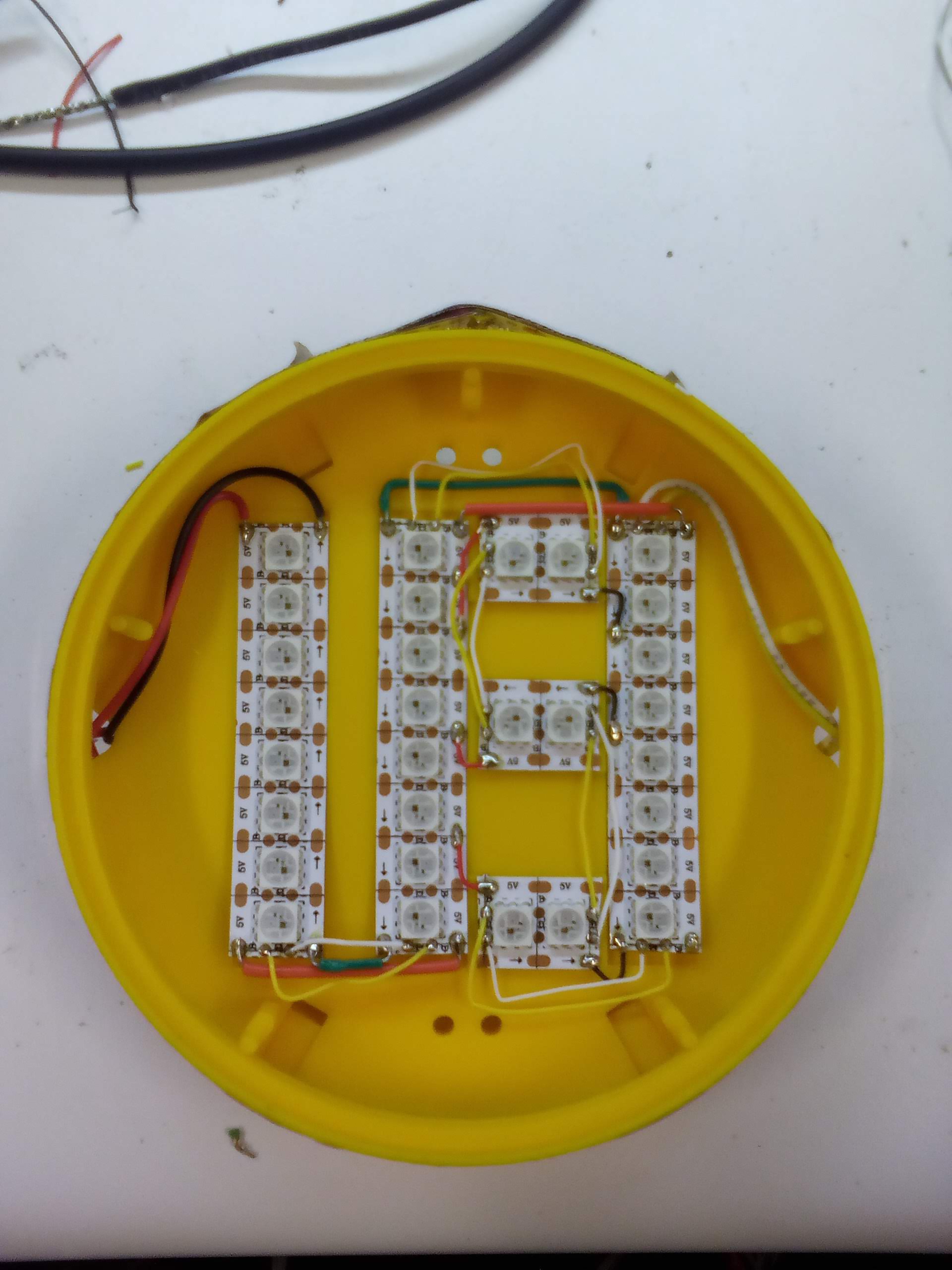 I was so excited to assemble everything that I... broke the glass.  Thankfully I trash picked a diffuser from a defunct light fixture and I was back in business.  Admittedly there's still plenty that could be better but the hardware is good enough for me.
For posterity here's my gripe list:
Since I'm shining LEDs near support pieces on the ring there are shadows.  This should have been easy to anticipate, so fail.
I should have done a better job assisting with assembly as putting it all together is not user friendly.
I didn't think through how the back should be attached and I failed to put features on to allow me too reuse mechanicals.  I'm either going to leave it or print something later.
I've updated the GitHub page with the latest models.  My next step is to update the software.  Currently it tells time but I want to add some animations and time aware brightness changes, so I can actually sleep next to it.
Here's a photo of it on my nightstand and you can clearly tell I like new takes in old things.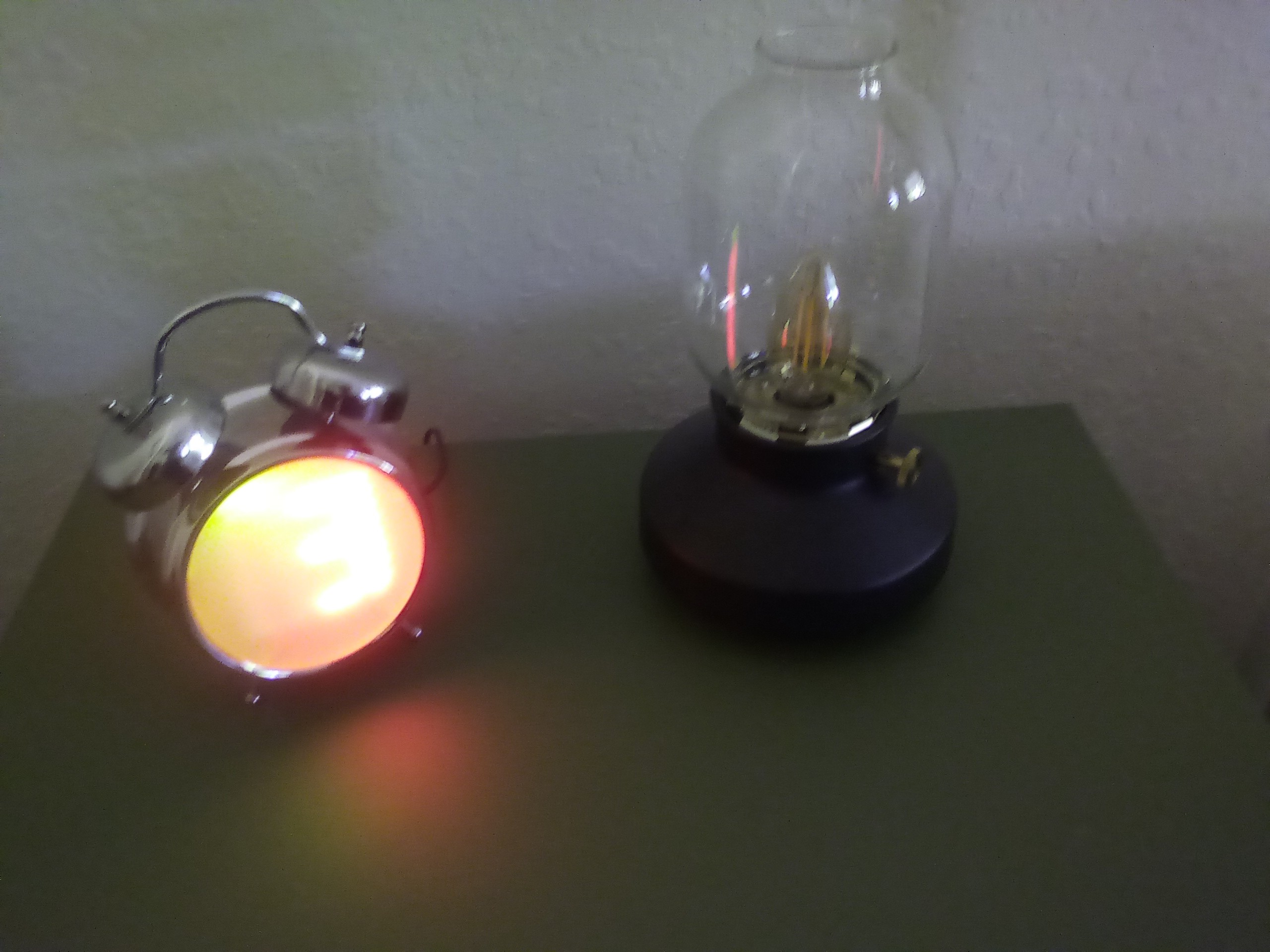 Like most optoelectronic devices it does not photograph really well, but I'll take another shot soon.