I have made a second unit to be hung on the wall. I have bought a 20 x 25 cm photo frame, and this time the art was printed on a professional print shop over 90 gram gloss paper.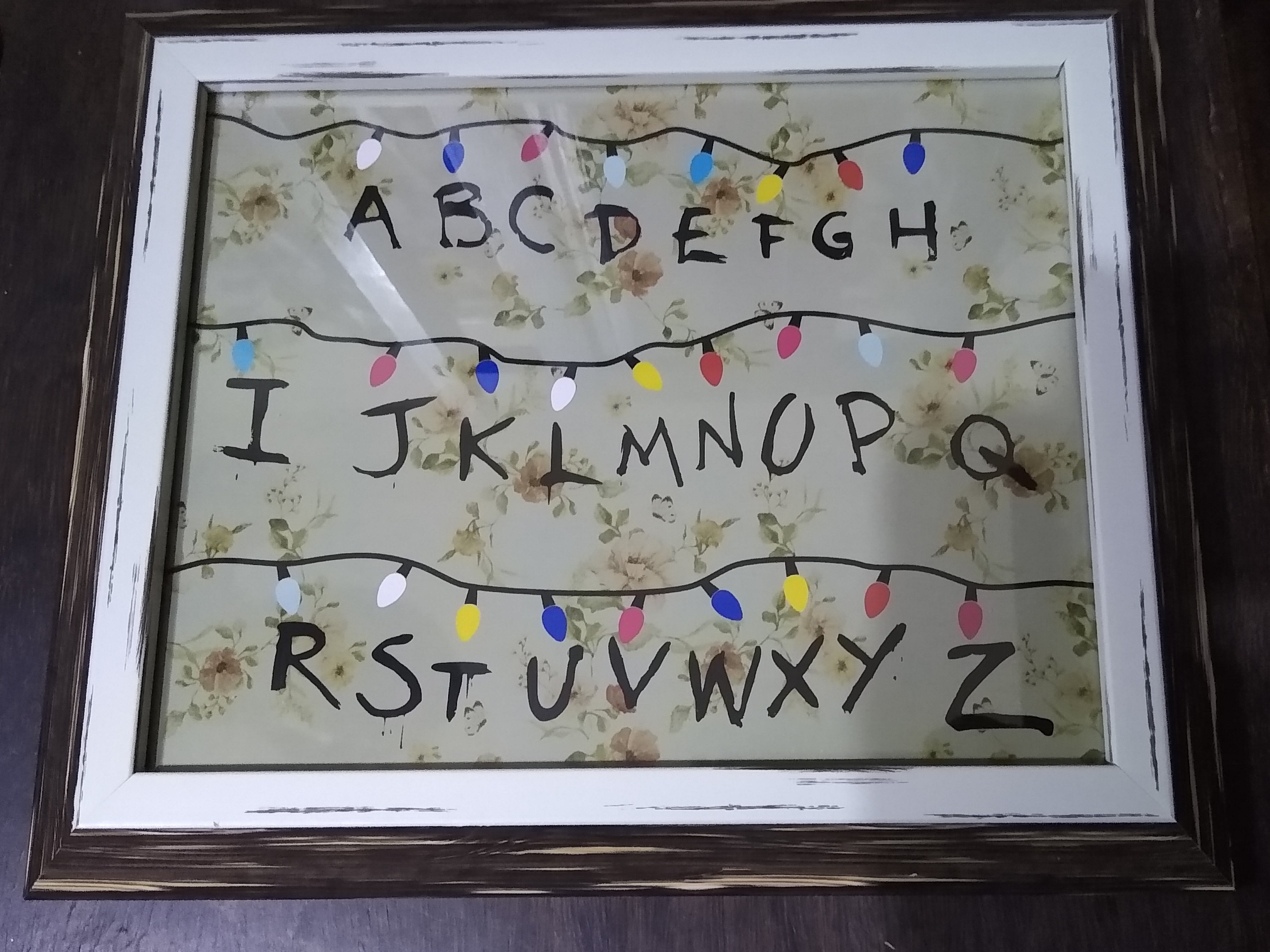 The board modules are thin enough to fit on the rear side of the frame and they were fixed in place using (double sided) mounting tape.

The device is powered by a Mini-USB connector module fixed on the lower side of the frame.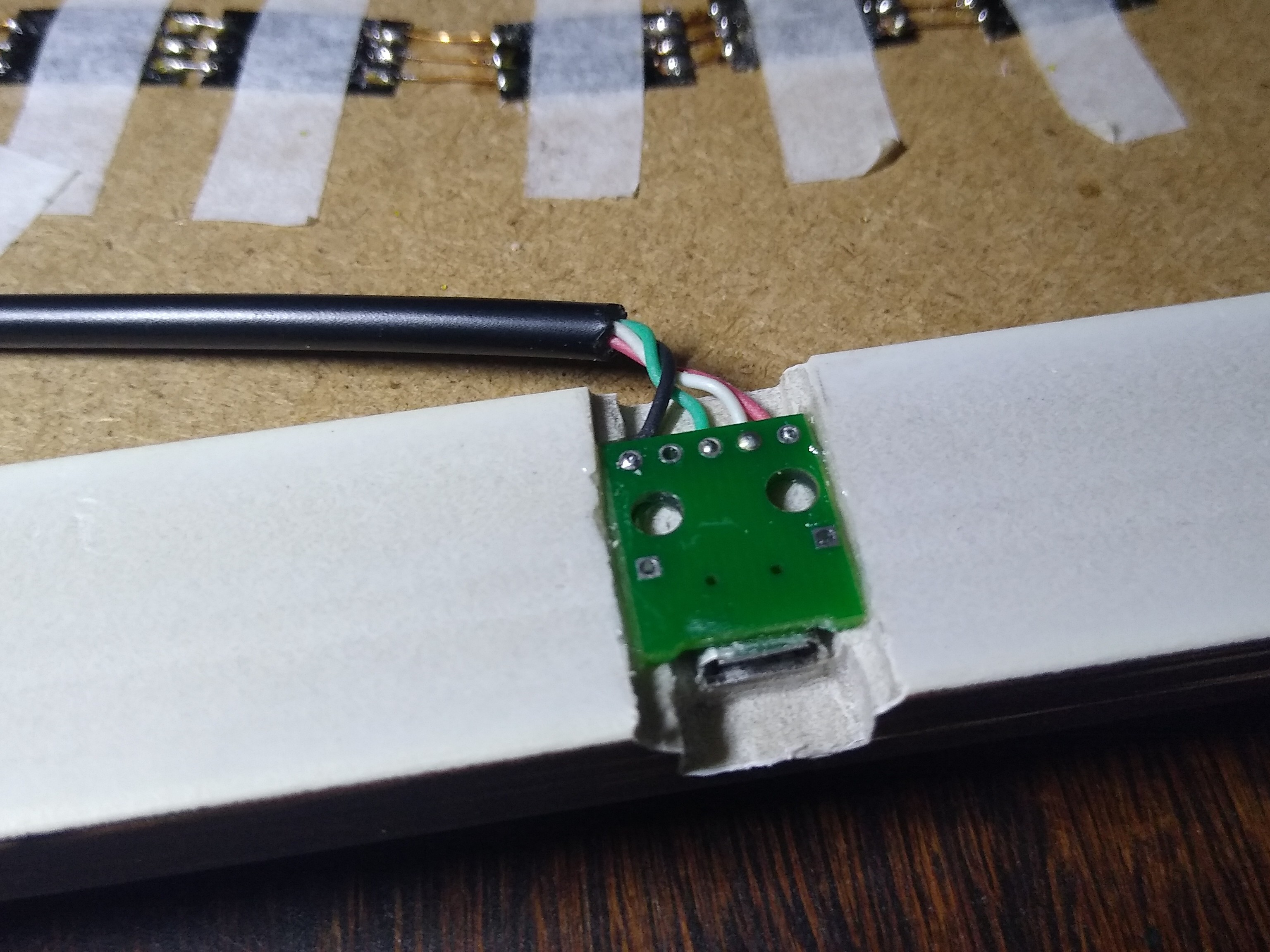 The rear was covered by a layer of cardboard (no picture, unfortunately). Nevertheless here's a full picture of the assembly. Most of the wiring is done using enameled wire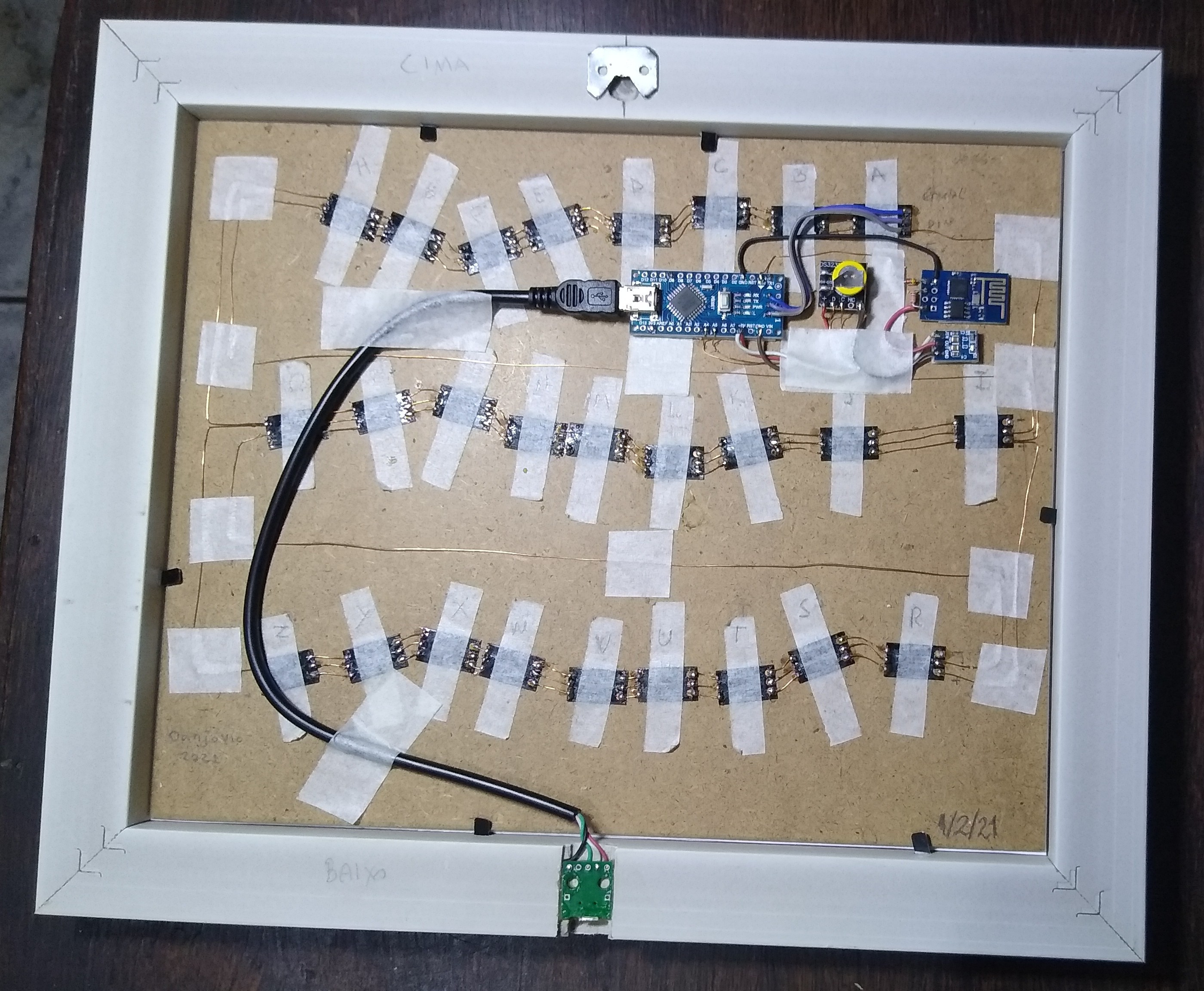 It was done in February 2020 but only now I remembered to upload the pictures.