The project is pretty forward. The  "RUN" buttons are wired to pins 3 (LEFT) and 4 (RIGHT) of the controller port and the "JUMP/THROW" button is wired to pin 6 (FIRE). All buttons return to pin 8 (GROUND).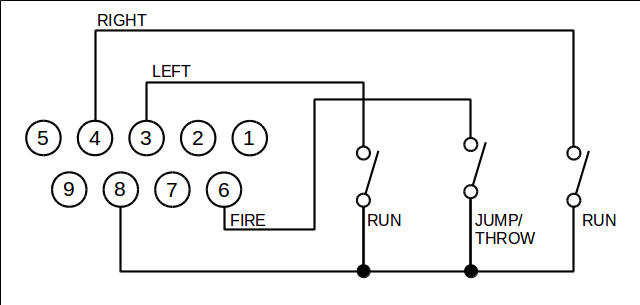 Few components are required: Three buttons, one cable and one box.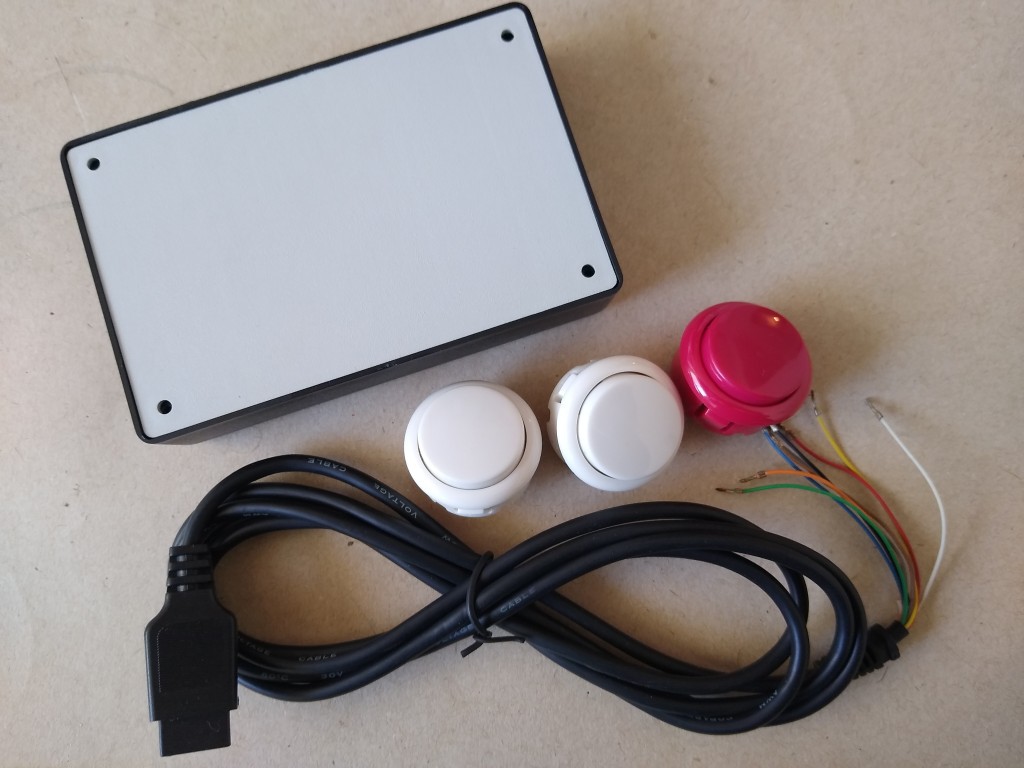 The buttons  used on this project have low profile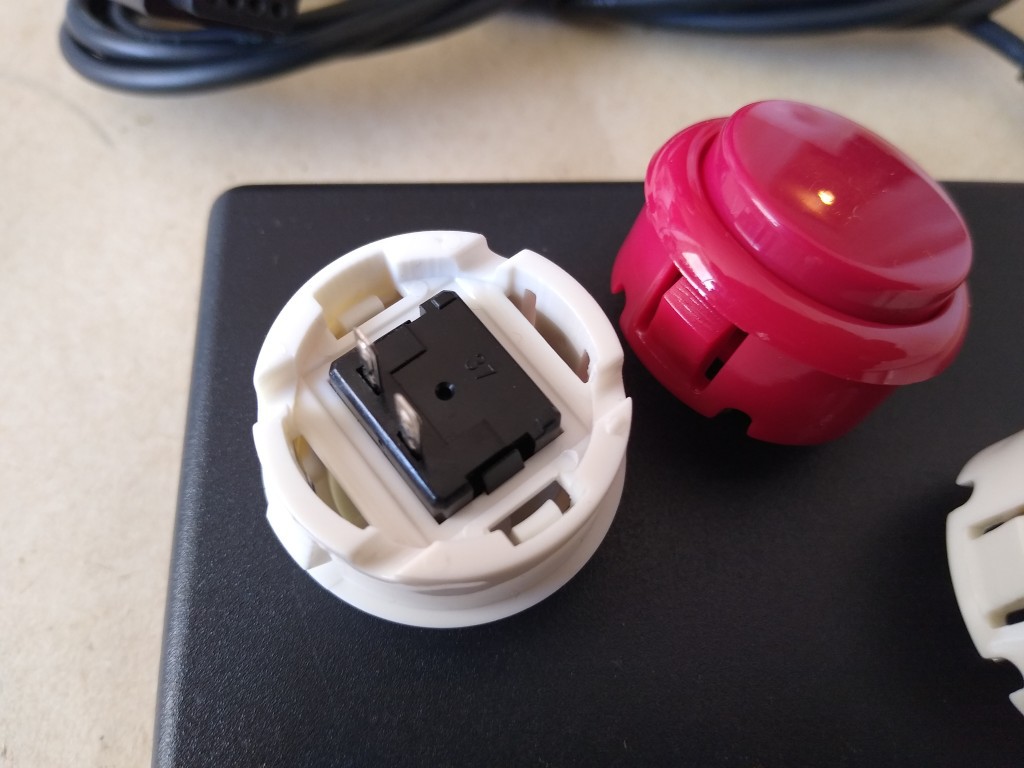 The low profile buttons allowed to use a low profile box.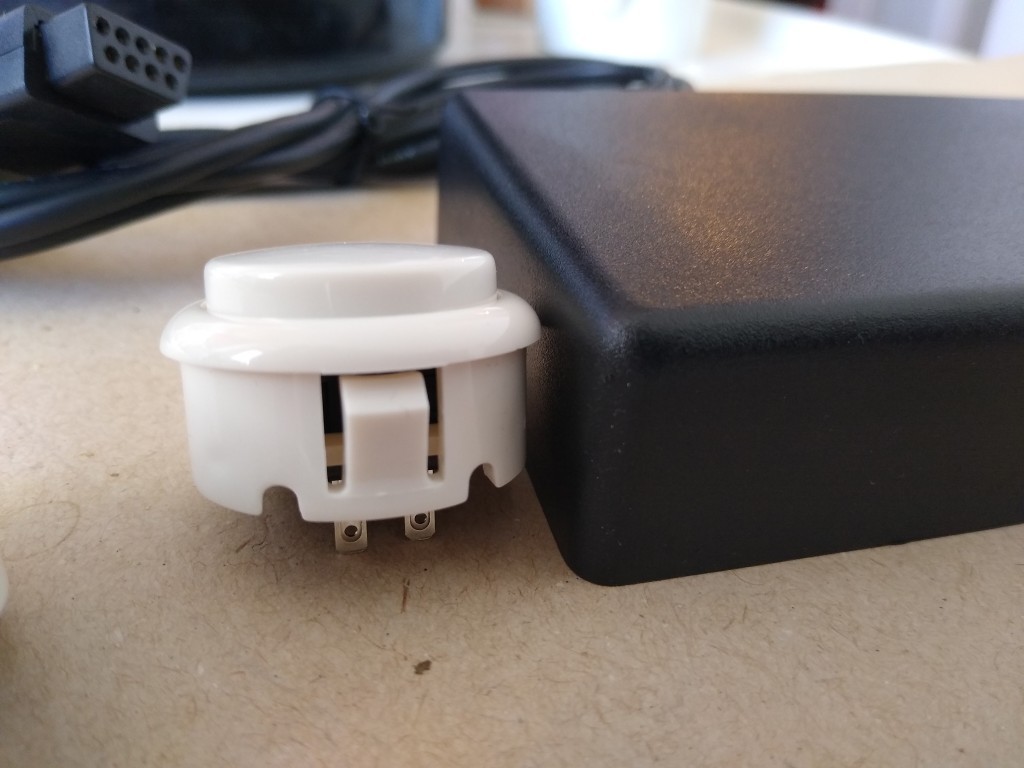 The buttons were disposed like the original track and field controller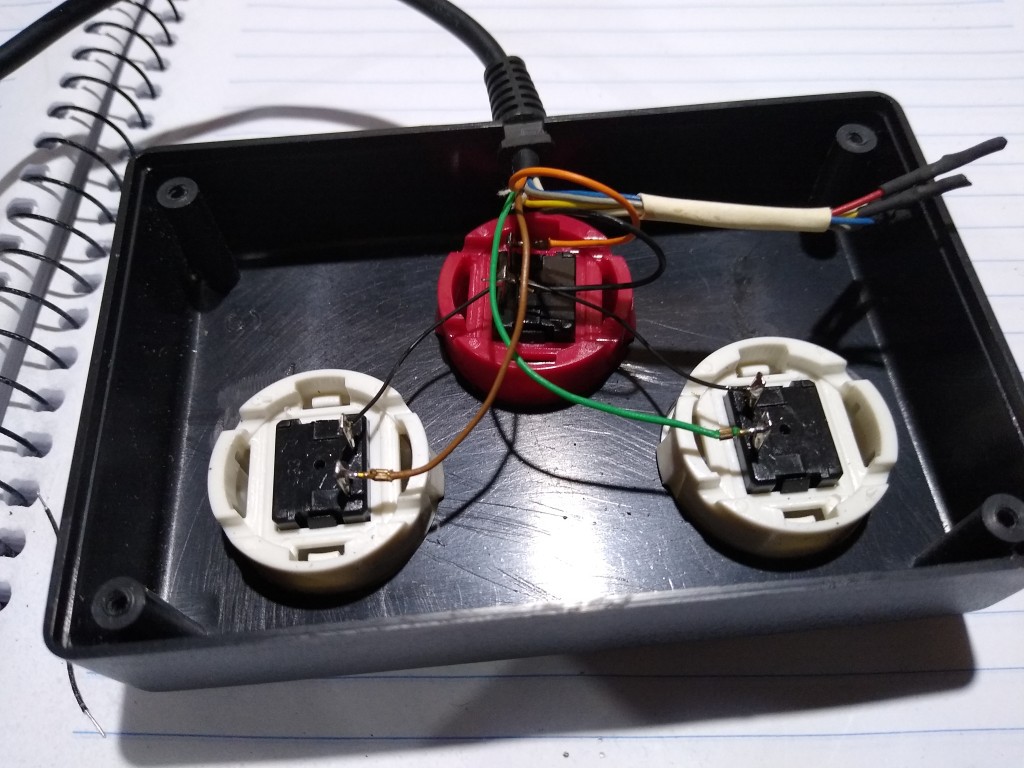 And here's the finished controller.