Today, i got some time. So i worked with Flask and Python3 to build a small console to interact with the i2c.py
i2c.py is a small program to interact with the i2c bus and sending order to arduino.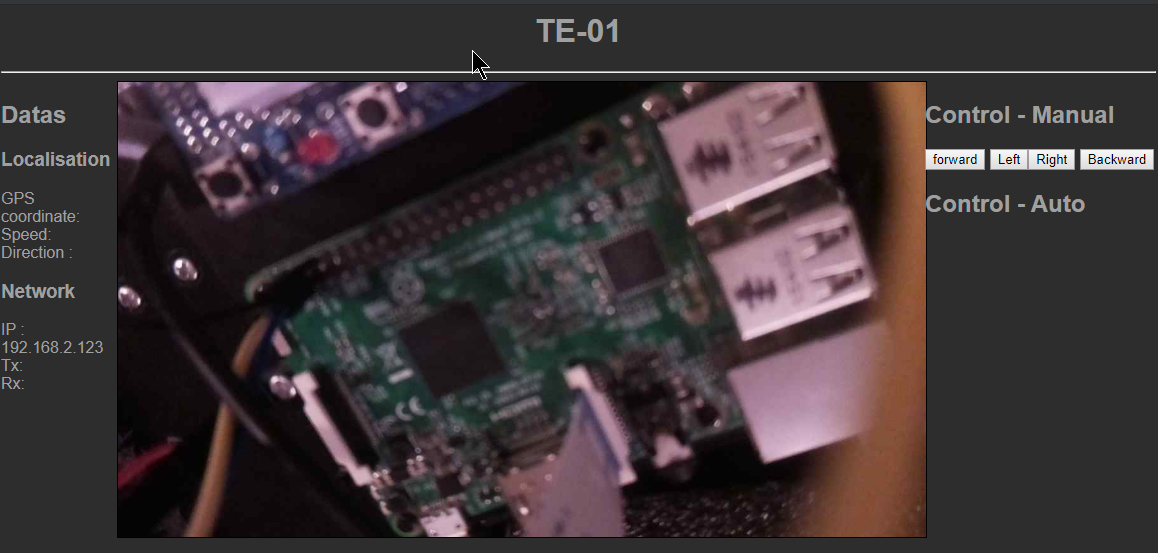 i decided to communicate only with code number with arduino. The thing is pretty simple :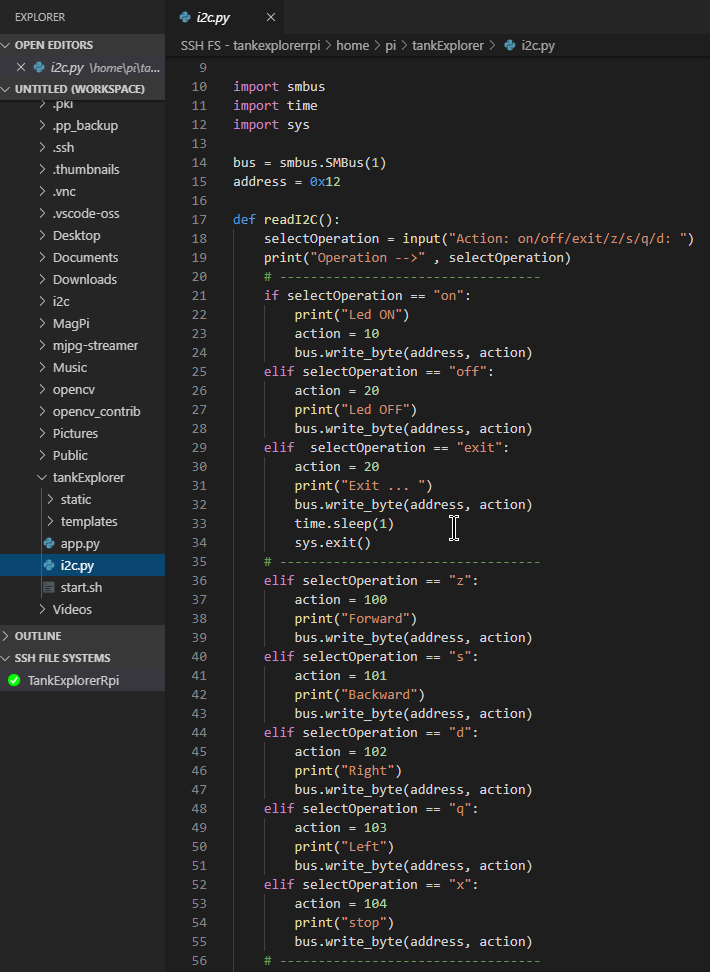 Now i got to find some way to add a virual joystick or somehting like that.