Today, i made changed some piece in the base 3D model. I make some sort of integrated holder for the 18650 battery.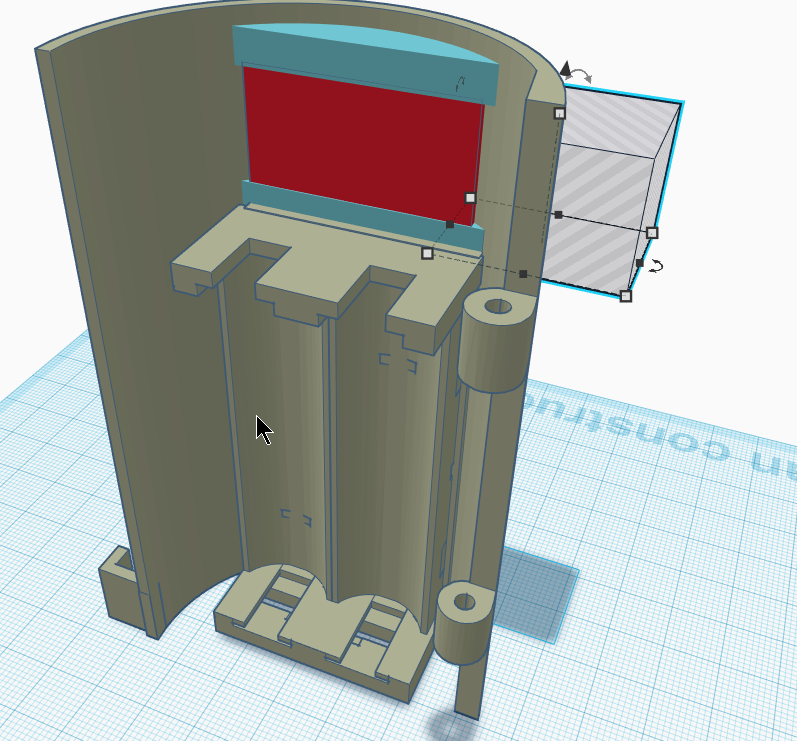 The thing is printing ... got to wait 8h..
I printed new track in FLEX PLA. they are a lot better than in normal PLA : 
i made a PCB for the power distribution between the motor driver and the raspberry (i hooked up some microUSB) :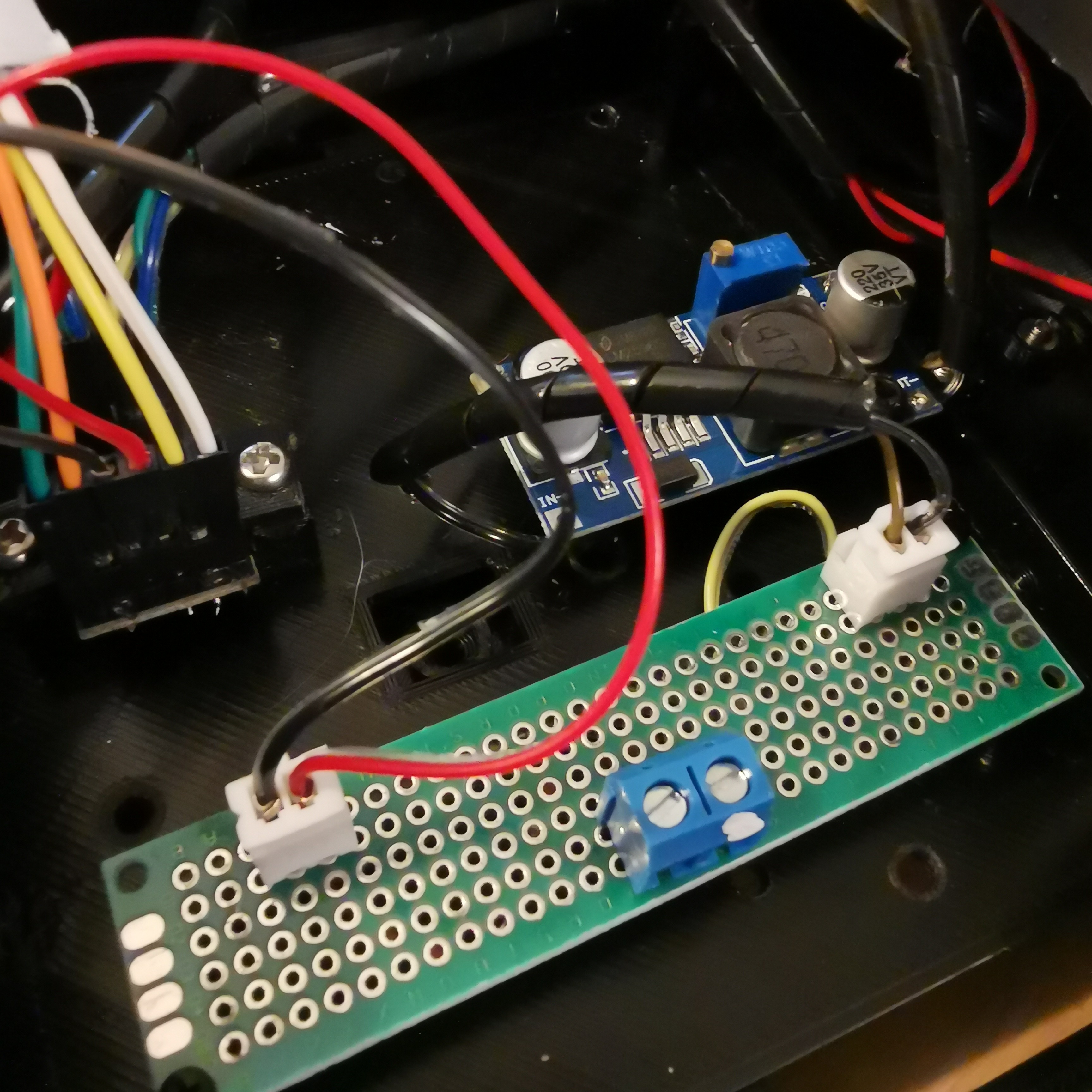 i soldered a power button.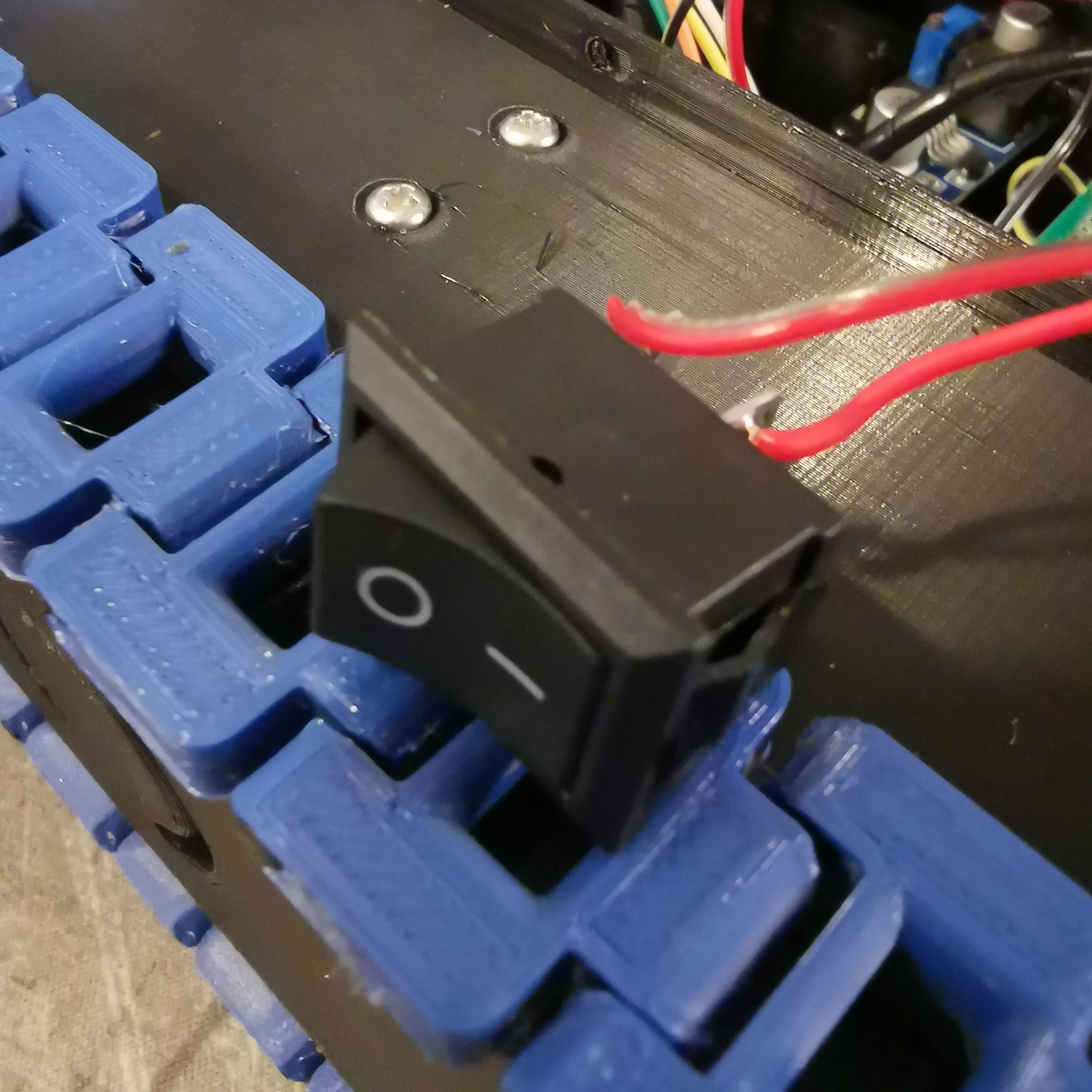 Thank you for reading =)