Hi ! The lasts day i was working on the data bus and the remote control interface. And Everything is working. 
I'lm using websockets from ESP32 with ESP Async Web Server libray and Javascript for the remote console accessible from a web browser. 
I can send and receive, restart the ESP32 or RPi3, and send specific command to the ESP32.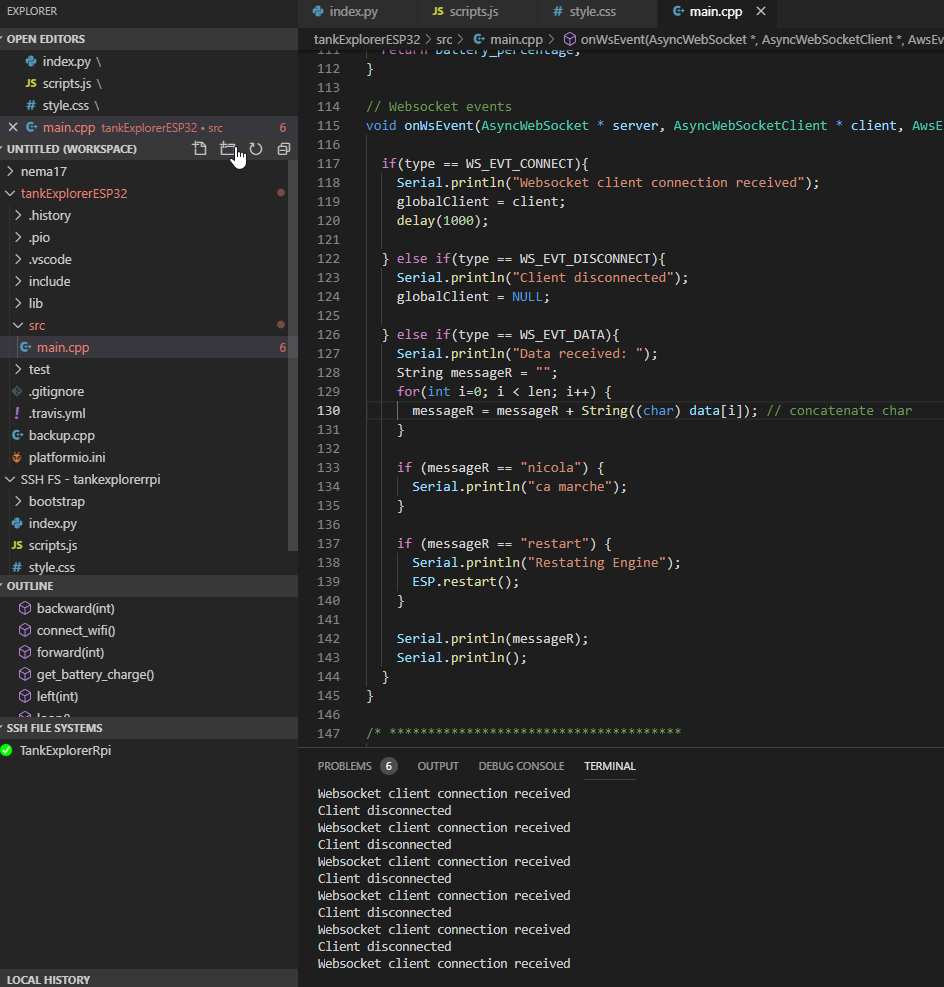 Now i have change some piece of code on the arduino from "delay()" to "millis()". Delay is a blocking function and i need to use the motors at any time.
Next step will be to add the RPi V2.1 Noir Camera to the http console. I'm thinking about adding mjpg streamer, but i will like to stream directly from openCV. idont know now if its possible. 
Last step of this code, will bee to add some vitual Joystick conneted to websocket server on the ESP32. i really like the ESP32 it's very powerfull.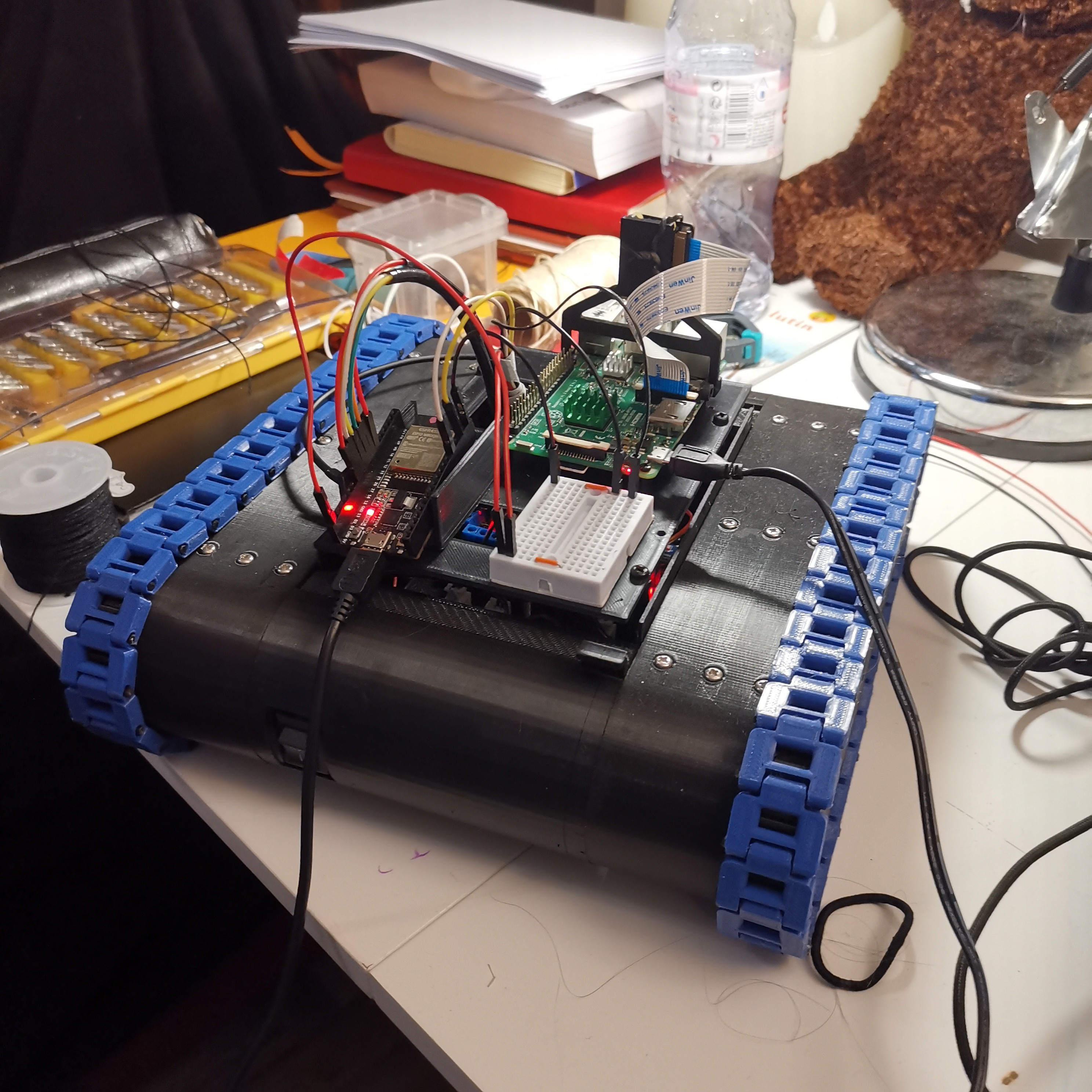 And some part of the HTTP remote console where data are updated in real time (websockets are really cool !!) :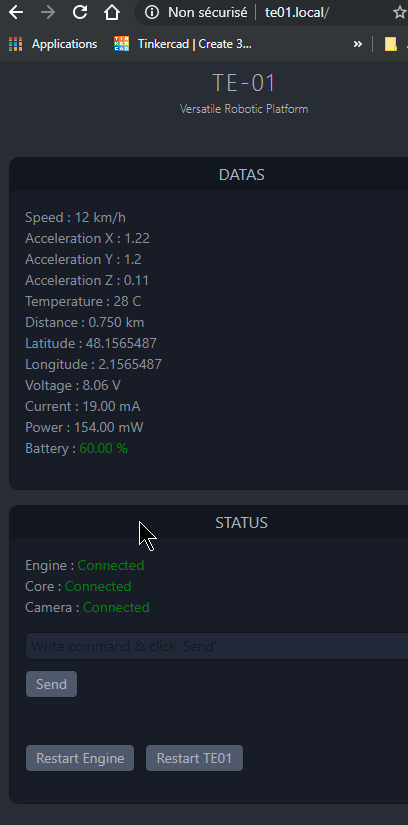 Thank you for reading and have fun =)