Today i've got some time : 
Power Supply : 
I have made some change on the electrical circuit. My raspberry was undervoltage. After a lot a search, i discovers that the cable i've used was not large enough to permit enough current to power the raspberry.
I previouly used 28 AWG cable. i didint know that this cable have a limit on the current they can carry. Rapsberry pi 3B+ need 2.5A. I buyed some 22 AWG cable , and make all the power circuit again. 

After running some test, it was a lot better. but i got always undervoltage under eavy load. i upped the voltage to 5.1V and now all is fine ! My Raspberry Pi is working fine. 
I used  this document http://www.jst.fr/doc/jst/pdf/current_rating.pdf to get the max current rating for AWG cable.
I soldered a new microUSB cable to. I like soldering, it's a relaxing activity =)
Wifi : 
For the Wifi, to get an extended range, i changed the external wifi dongle. I buyed a 8822bu chipset with an external 2.4Ghz/5Ghz antenna. I replaced this antenna with a big one of 50 cm 2.4Ghz only. 
this thing is really big and i'm a little scared for the USB port. i got to find a way to make this more solid.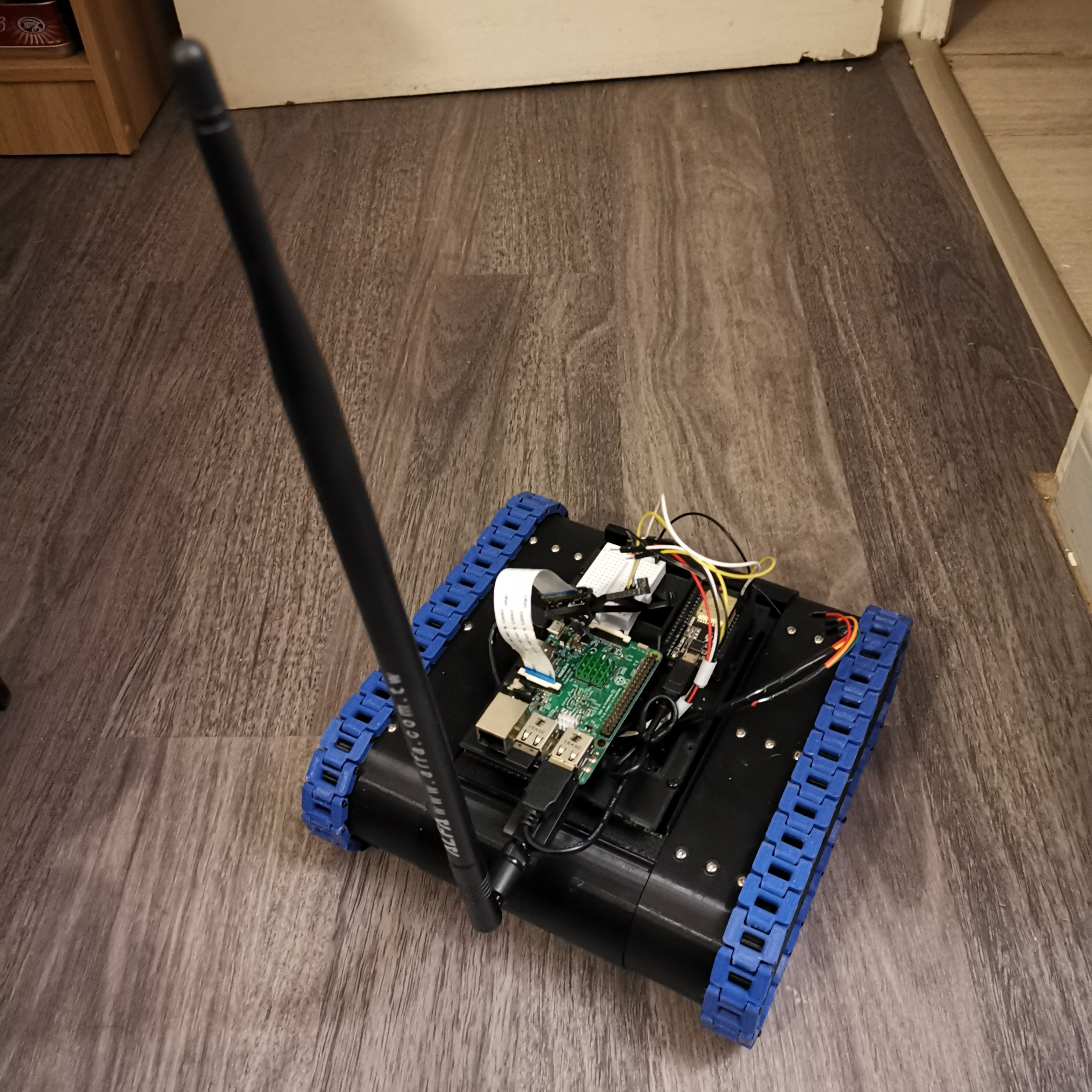 The wifi card is compatible with Linux, but my ubuntu is on ARM and there was no drivers. 
So i modified the compliation instruction code to make it compatible with ubuntu mate with Arm processor. 
Here is what i do (in a short way): 

sudo apt install -y dkms

git clone https://github.com/chasonr/rtl8822bu.git --branch linux-4.15-fix

sudo cp -r rtl8822bu /usr/src/8822bu

cd /usr/src/8822bu

ln -s /arm arm7l

apt install linux-headers-4.15.0-1049-raspi2
Modifiy the make file from line 960 to change the taget to ARM. otherwise it will not compile into the Linux kernel.

Then :
sudo dkms 

add

 -m 

8822

bu -v 

1.1


sudo dkms 

build

 -m 

8822

bu -v 

1.1


sudo dkms 

install

 -m 

8822

bu -v 

1.1


sudo modprobe 

8822

bu
 done =)
Have fun building robots =)