Hi !
I've made some progess in the last days. I've designed the new shape of  the robot and printed it. It's a "little" bigger as you can see  in the picture :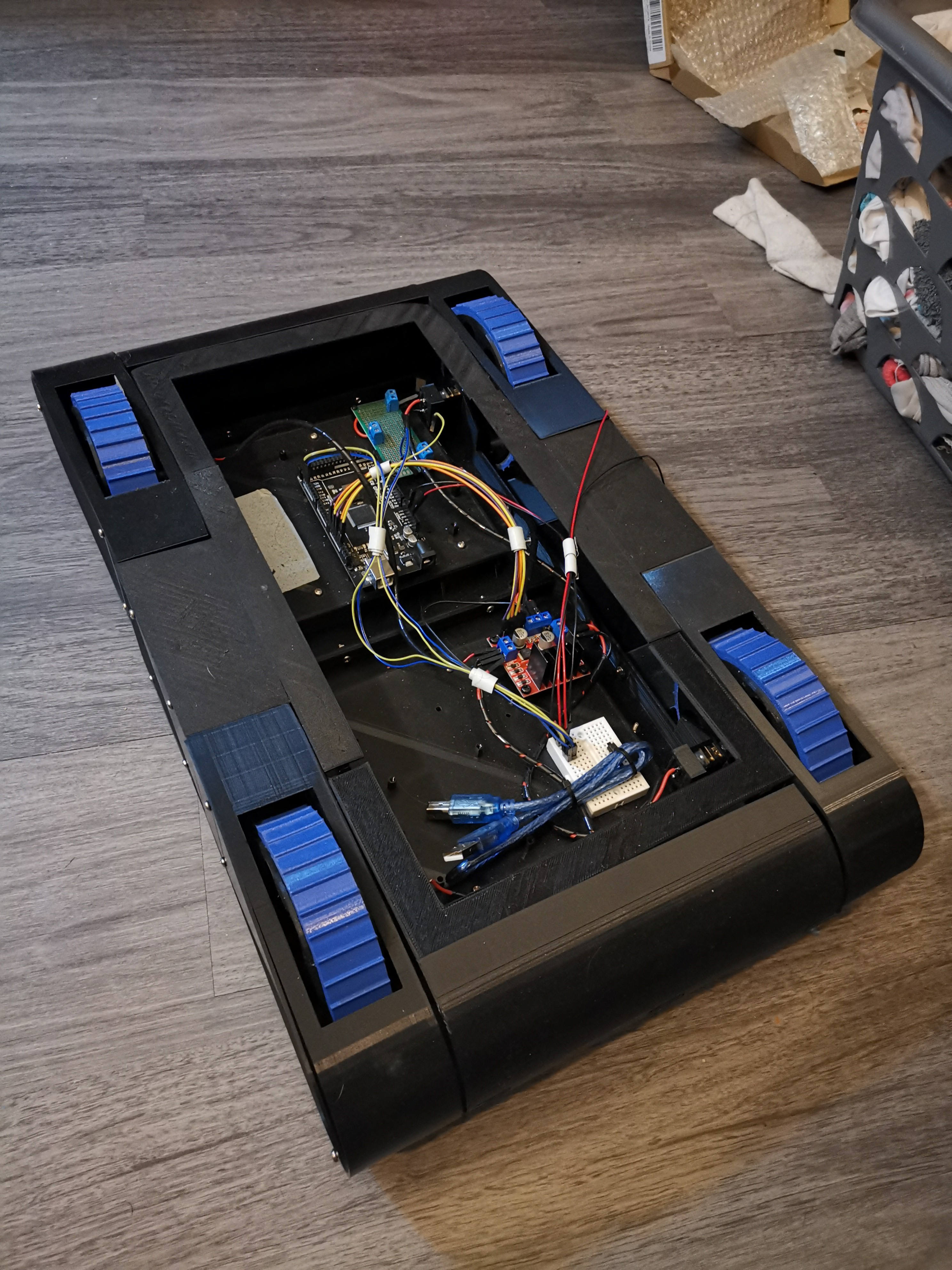 I've added a couple of sensor : 
a rotary encoder,
a TMP36 analog thermometer (to get inside case temperature),
a GPS neo 6m,
a PI camera.
I've changed the way raspberry pi 4 and arduino are communcating. I'm using SerialUSB.
I'm working now on the software on a small prototype :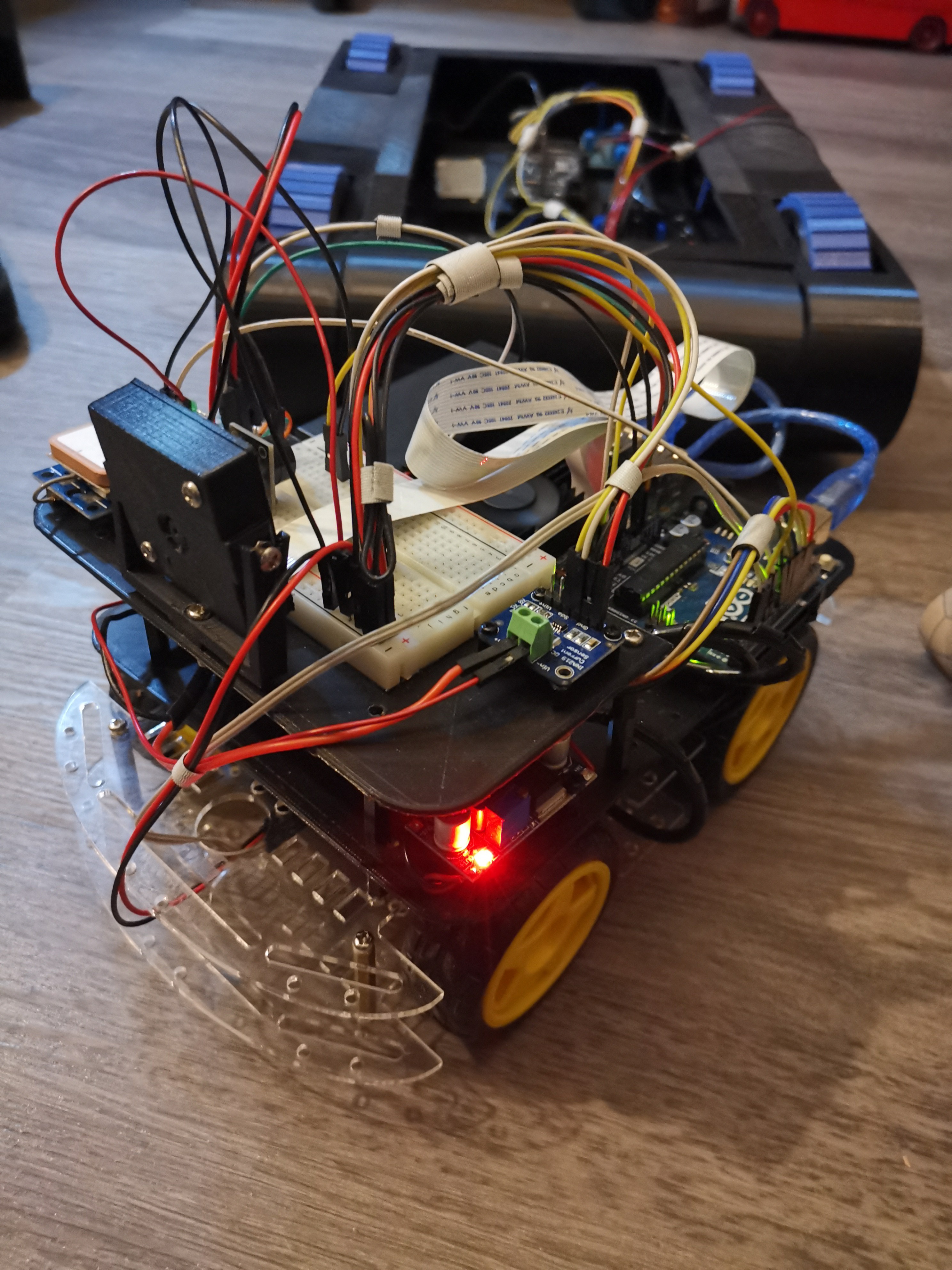 And here is the major change, i've totaly rewrited the sofware : 
The webserver is handled by "flask framwork" in pyhton,
The web interface is using websocket in JS to send and recieve data,
The arduino is using Serial data via USB (it"s powering the arduino too),
All the data are managed by a multithreaded core writed in python. It get the data from arduino and web interface, and it send the data to arduino and web interface.
Here is the web interface (not finished yet) :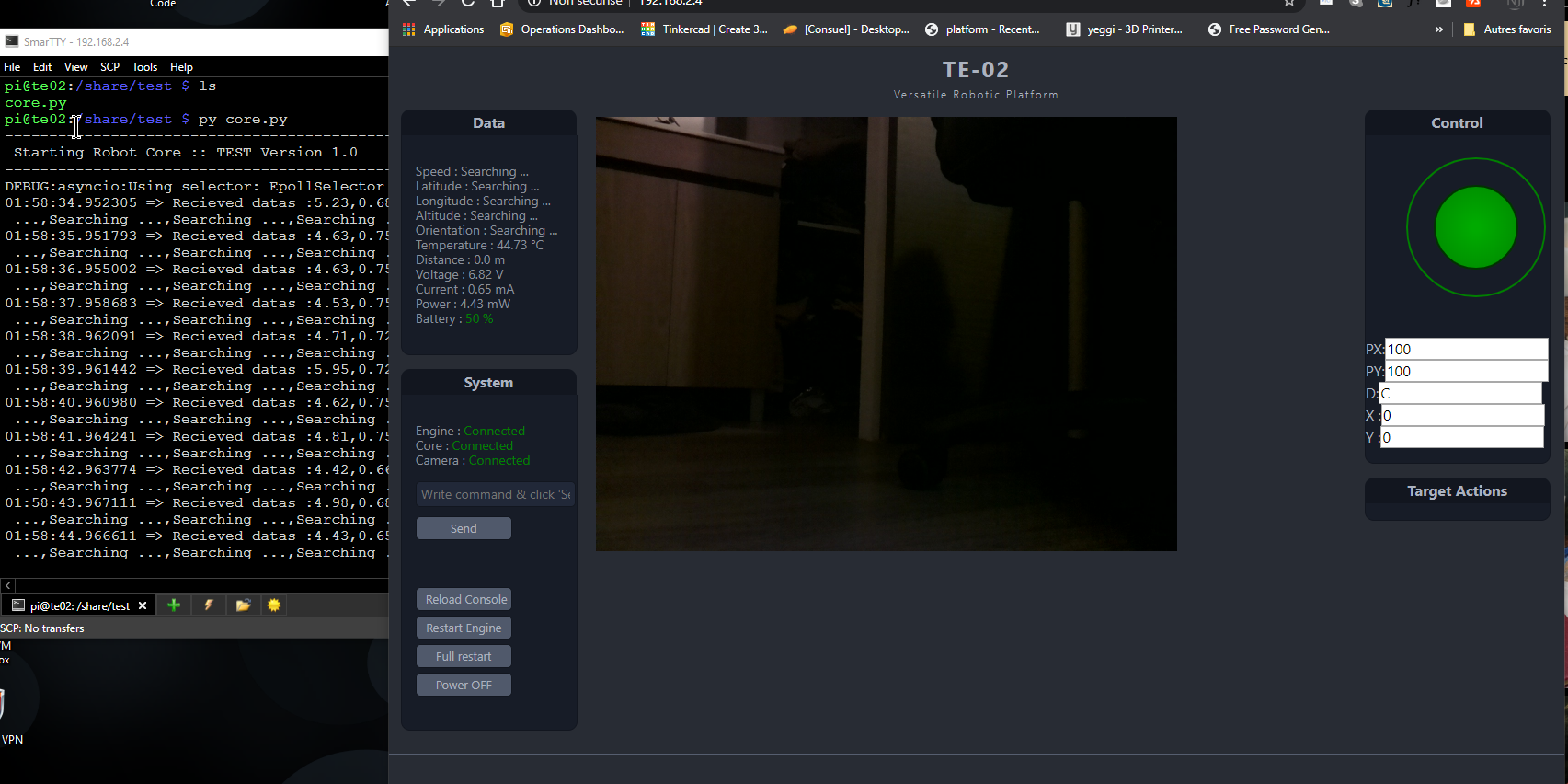 You can see in the SSH windows the "core" dispatching data to browser and arduino.
Next step is to change motors with more powerfull one with encoder and begin to add a small arm. Or maybe some computer vision. I dont know yet.
Have fun !