Made my own SD Card adapter to use with my Z80_PSOC card. Works great. Made this card because I wanted good mounting holes. Also, didn't like the series resistor method of shifting the 5V of the Z80_PSOC to 3.3V of the SD Card that most cards use in their design
Here's the SD Card. Uses a TXS0104E level shifter to convert the 5V of the Z80 to the 3.3V used by the SD Card.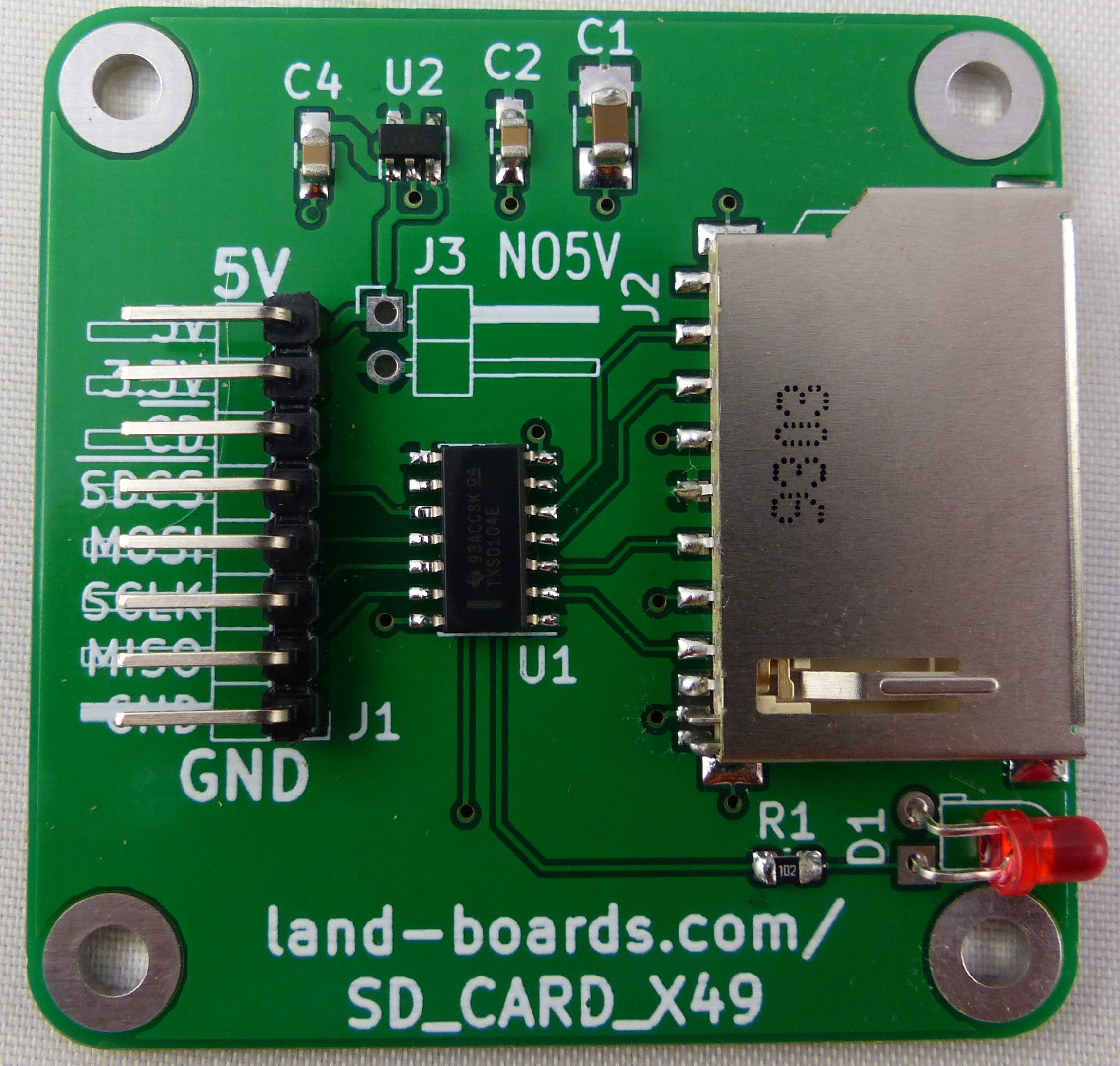 Here's the card mounted to a carrier which lets it stack up with the other 95x95mm cards.