We was chosen as a Phase 1 Winner in OpenCV AI Kit 2021!  All the winners are listed on the official competition page at https://opencv.org/opencv-ai-competition-2021/#phase1-winners-list
Our plan is to put OAK-D cameras on the robot to implement obstacle detection and pose estimation. When users remote control the platform, currently they see first person view and they are not aware if there are other people or objects around them.


With the pose estimation waving can be recognized thus the robot can automatically turn towards them and start automagically interacting with them.

We will display the additional data in VR. The remote controlling user will be able to switch between FPS, and TPS view.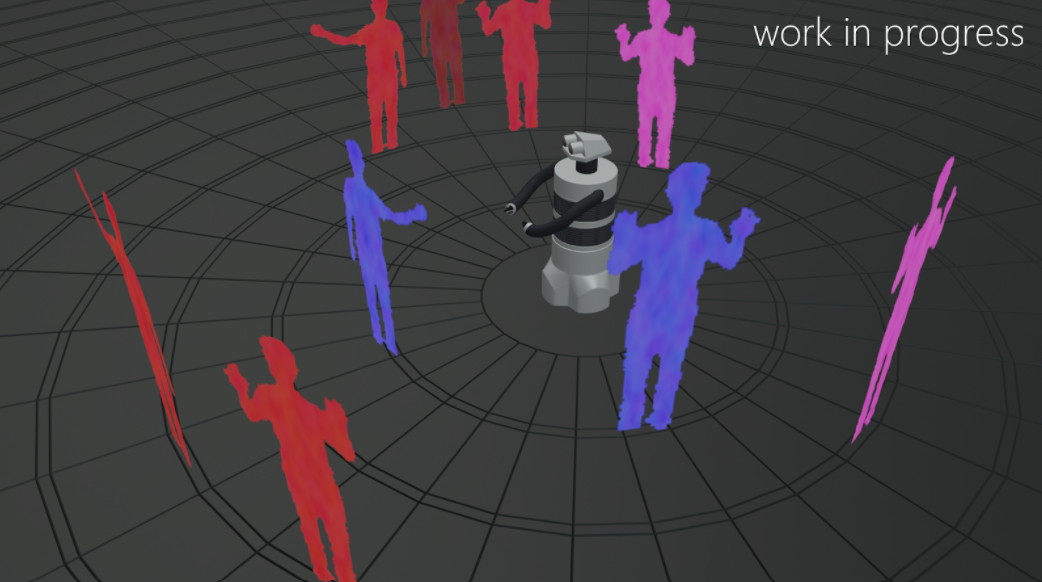 In the following 3 months we will be documenting the process here.