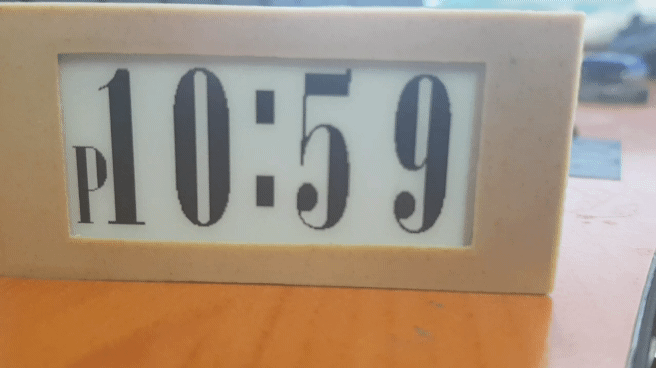 Clock features 
Light compact 3d print design. 
Use a single CR2032 coin cell that will last around 4 months.
Upload custom font (graphics) on the 32Mb (4MB) flash. 
Easy to program using a launchpad.
Code is writing in Energia, a modified version of the Arduino IDE 
Current software features 
Setup time menu. Two button navigation.
Upload flash data using USB serial from your PC.
24 or AM PM configuration
Dark mode
Hardware
Display: 2.13 inch b/w epaper display (v2). More detail here .
MCU: Texas Instruments MSP430G2553IPW20R  (TSSOP-20)
Flash chip:  NOR Flash SPI  32Mb (4M x 8) .  Tested GD25Q32CTIGR,W25Q32JVSSIQ,BY25Q32BSTIG
32.768 kHz crystal for accurate time keeping.
The necessary components plus 24 Position FFC, FPC Connector for the epaper display.
Extra reset switch and mode switch.
Header to flash the MSP430 and serial (UART) for debugging and uploading to the NOR Flash chip.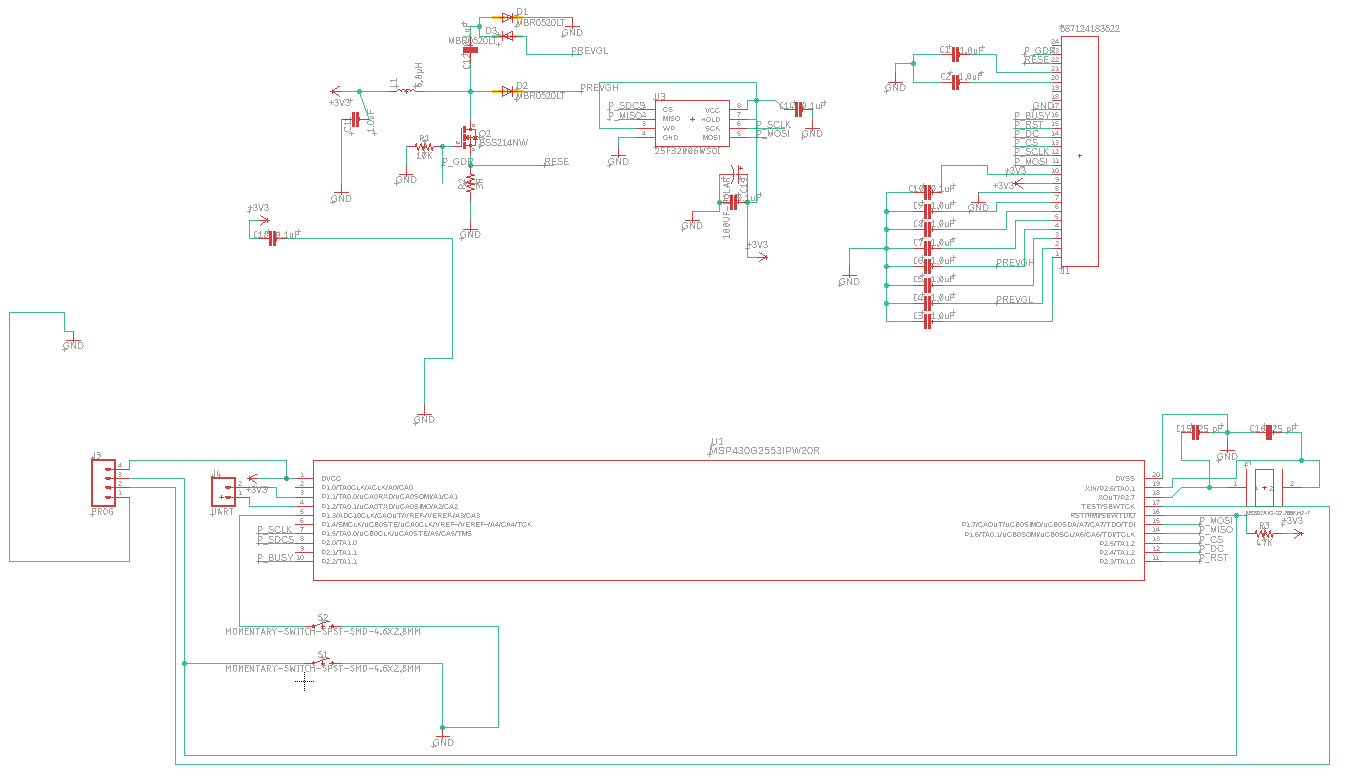 Development environment
Software
Energia a Arduino like environment . I could easily port the example code from Waveshare and SPI Flash  code.  I think it will be possible to make the code AVR compatible.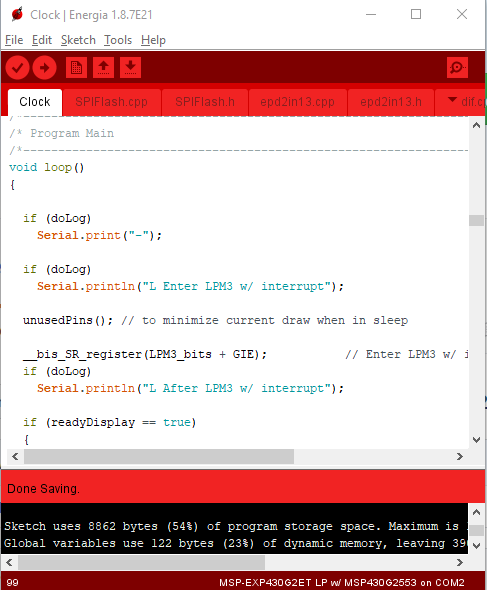 Code is on GitHub.

https://github.com/waldow/epaper-msp430-clock

Uploading 
I used a empty LaunchPad to flash the on-board MSP430.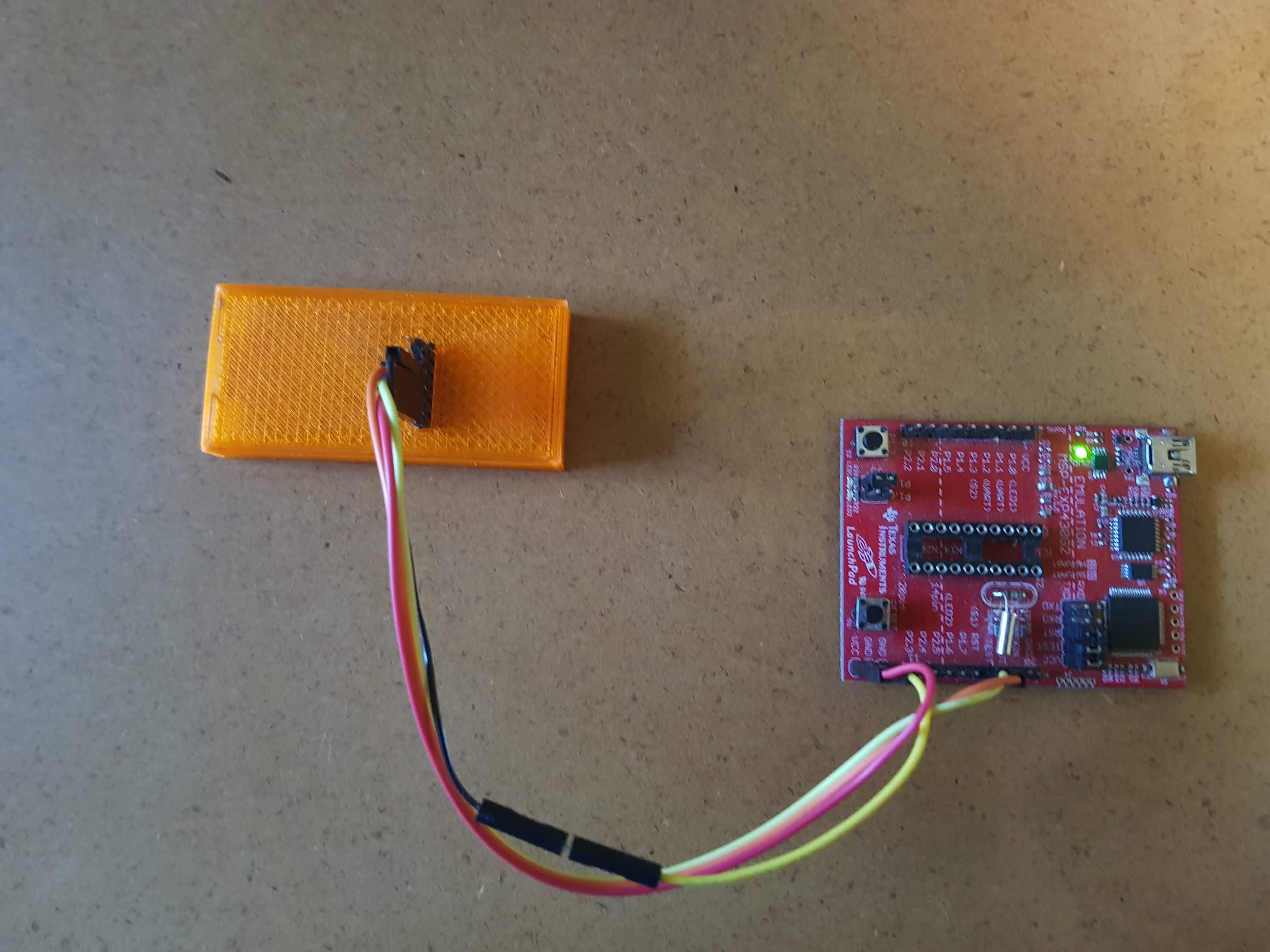 3D printed frame
Design
Designed in tinkercad . 
Frame: https://www.tinkercad.com/things/isBPXQ68gBb-epaper-frame-213-slim
Back: https://www.tinkercad.com/things/azmAttb4wlV-epaper-213-back-slim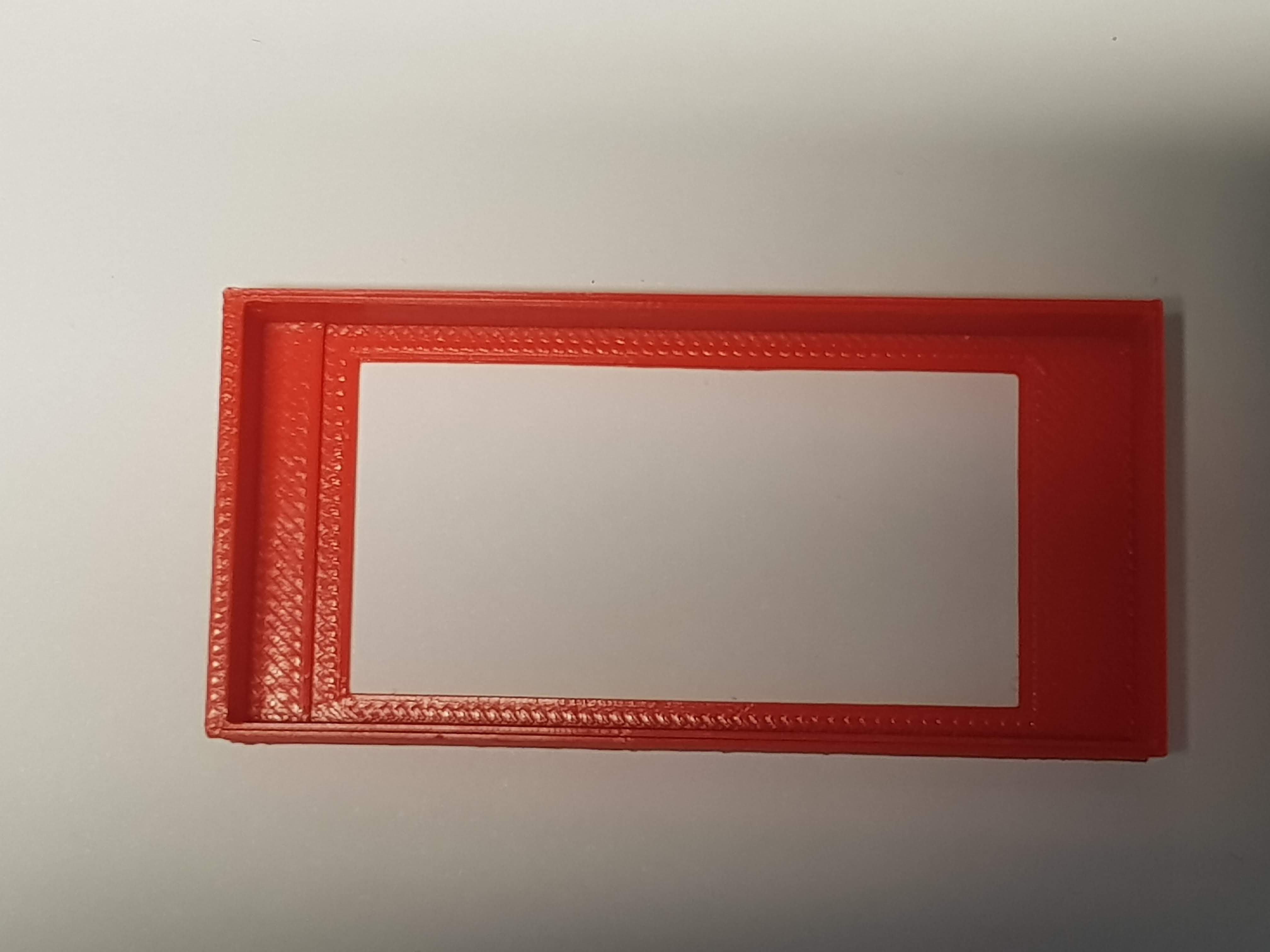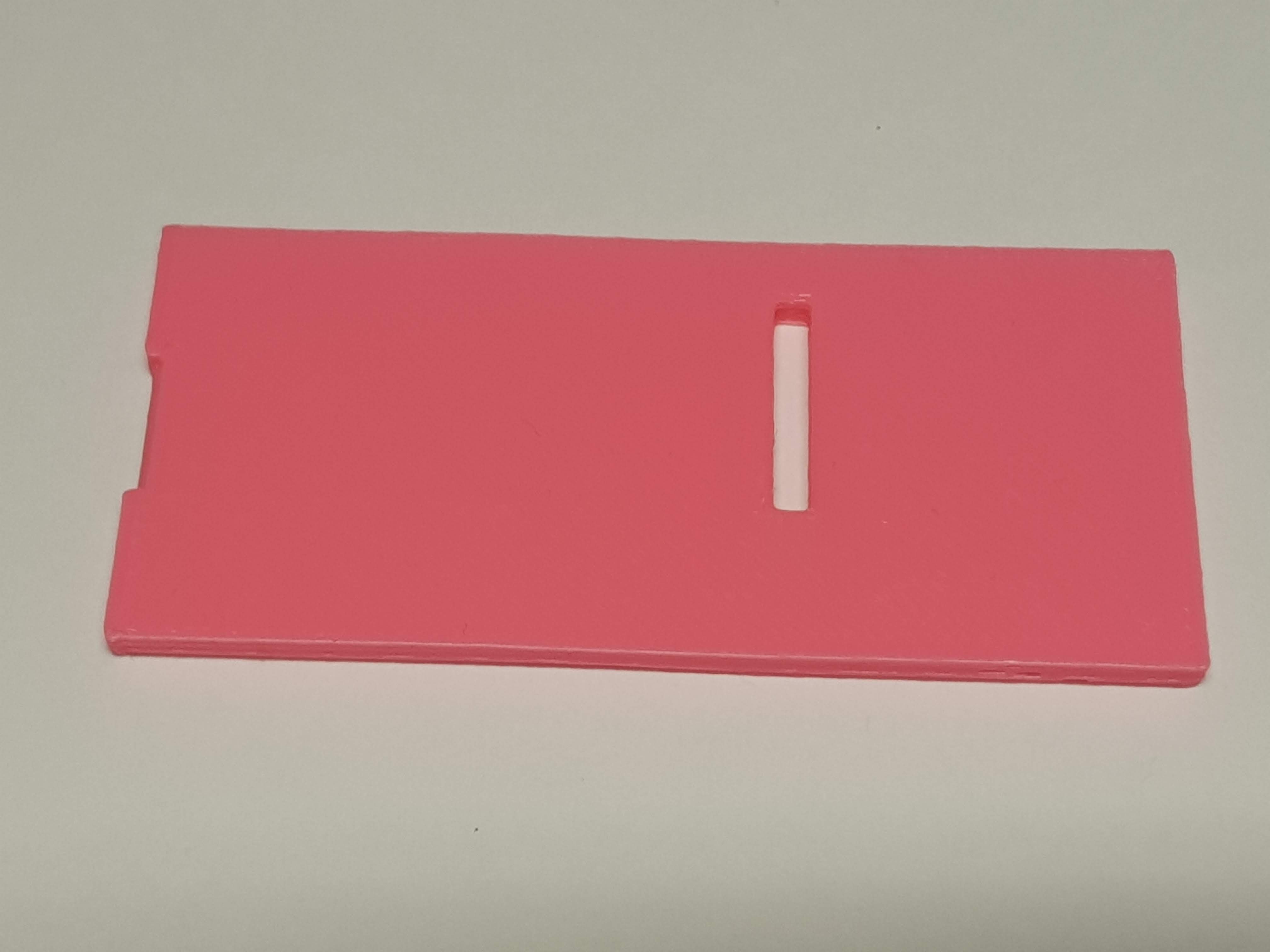 Power usage and battery life.
Thanks to my resent acquired  Joulescope I could really optimize and troubleshoot power usage.
Using an average 3uA when sleep and 1.3mA average when updating for 2 seconds. 

Good CR2032   have 240mAh capacity .  If  we work on 200mAh, the clock can last 180 days.

Tested low voltages on my bench power supply.