Made a short demo video of the RPP_SOC5 card setting all of the bits one at a time on one of our Raspberry Pi Hats.
The card works really well. I was able to get test code running for all of our I/O cards this afternoon. It was nice to be able to write code so easily for the cards. The EEPROM writes are very fast. Makes me wonder why the Pi is so slow to write EEPROMs. Maybe they are not doing page writes correctly?
One thing I really like on this card is the USB micro connector. I went with a connector which has four through hole supports - one in each corner. It's expensive, at $2+ but it looks and feels far superior to the cheaper connectors with surface mount supports. Worth the $$$.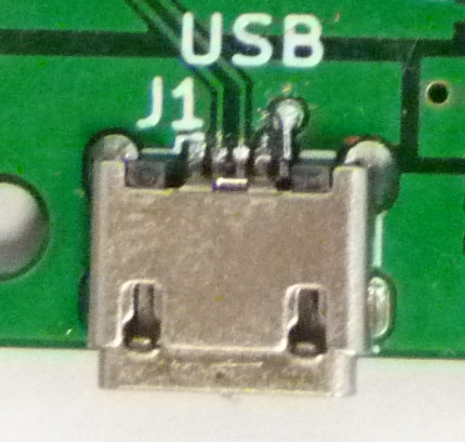 This ends this part of the project. I have full compatibility with the GPIO interfaces of the Raspberry Pi card but there are things I still want to do.
I haven't yet touched the additional I/O connectors on the card. I'd like to do a "bounce an LED" test on the two connectors. They add a lot more GPIO to the card beyond the Raspberry Pi 40-pin connector.
I haven't tried out the 2nd I2C interface as an I2C interface. We've got an I2C port expander that I'd like to test with the card.
I haven't tried the UART interface. Like the other interfaces I've bit banged the pins as GPIO but I'd like to test it as a UART.
I haven't put any logic into the logic array part of the card. I have used it in other projects but didn't need any for direct pin output.
I'd like to measure current consumption - but it's too low for my USB power meter to measure.
It might be fun to put a RPPSOC on as a hat and have two ARM CPUs. I might like to make programming of the RPPSOC.