I finally received, checked, solder and tested the new PCBs for the Address Register.
I built of such registers, one will be the Program Counter and one will be the Stack Pointer and plugged them to the backplane.
Here is a picture of the two PCB plugged into the backplane with the control lines connected to the arduino (blue cables) for testing purposes. The final Bits CPU V2 will have 2 more such modules for index address registers.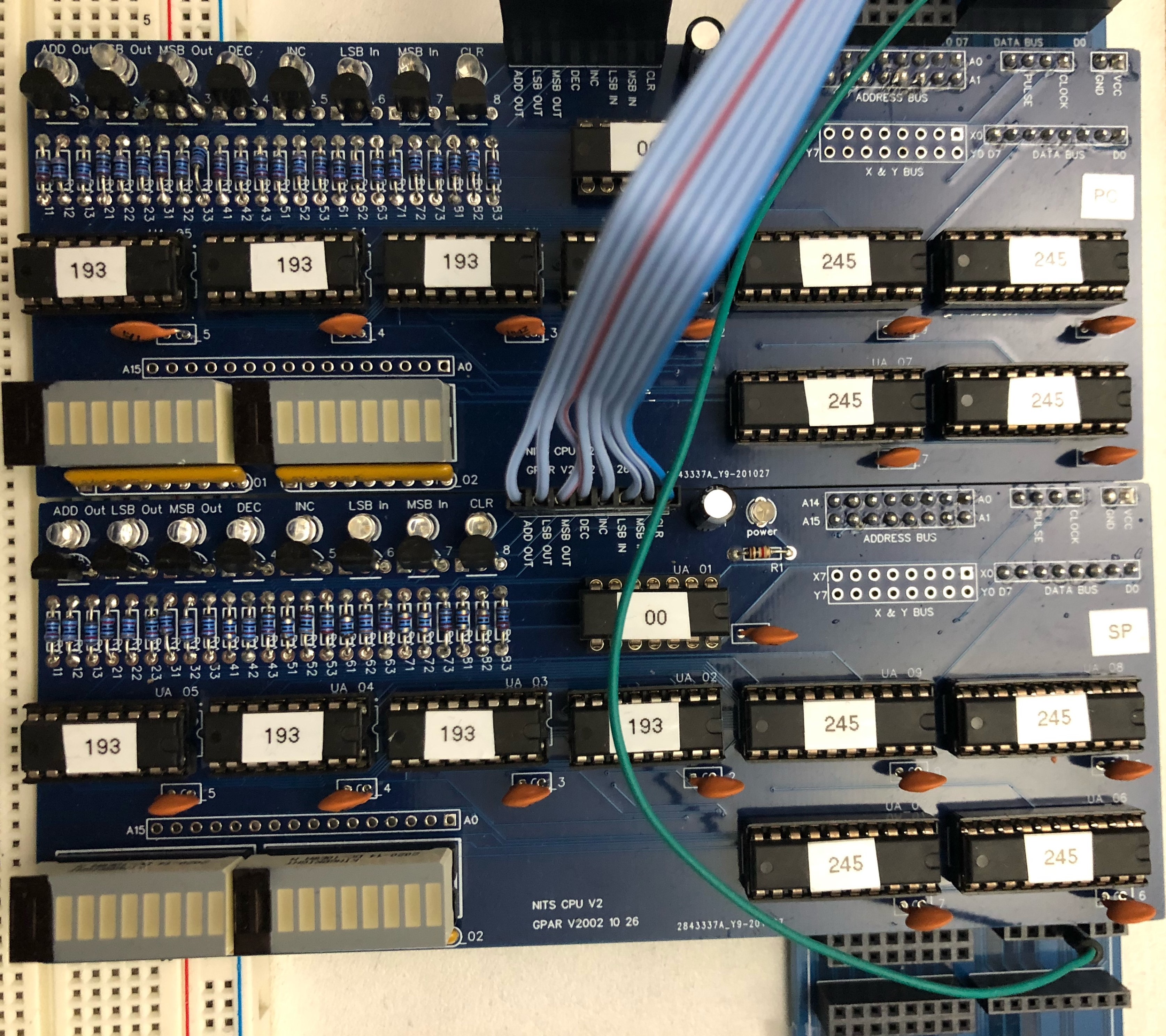 For more information on the design of the address register, see Testing the Address Register using Arduino.
The next PCBs are already ordered for the Data registers...