I have had a request to make a custom PS4 Left single handed Joystick for a person who is recovering from a "Stroke"
Much of the design has been made using "Blender 2.80" , its been a challenge to build for strength and neatness with internal cable routing.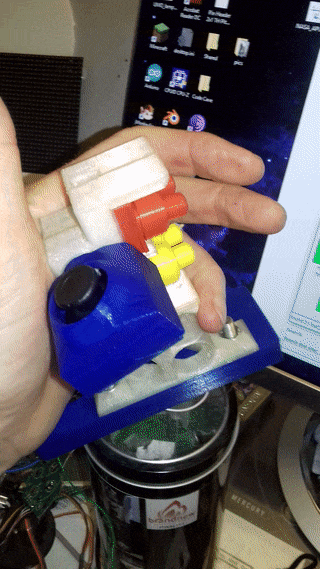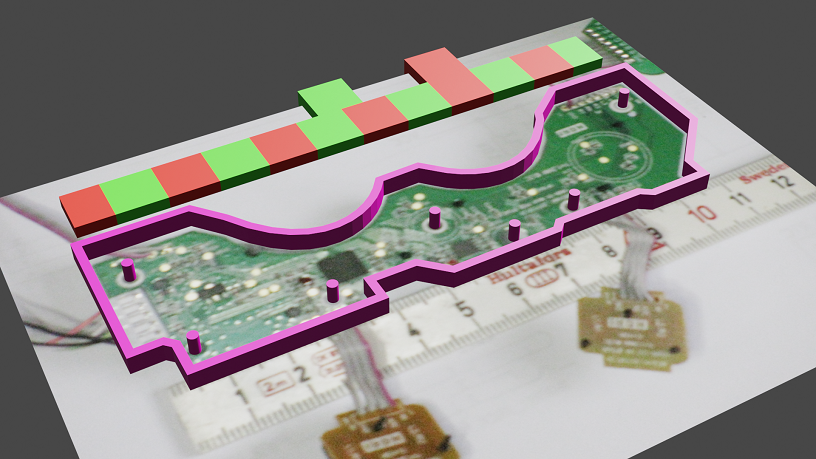 First step (above)  :- create a cradle for the main Hori PS4 Compatible board to sit in, then grow everything out from that.
first iteration AKA pistol grip.... with view-port for board....
....and its kinda ergo... however in the long run not so ideal, this idea was ditched when it made much more sense to place the board beneath the handle and allow easier access to the wiring.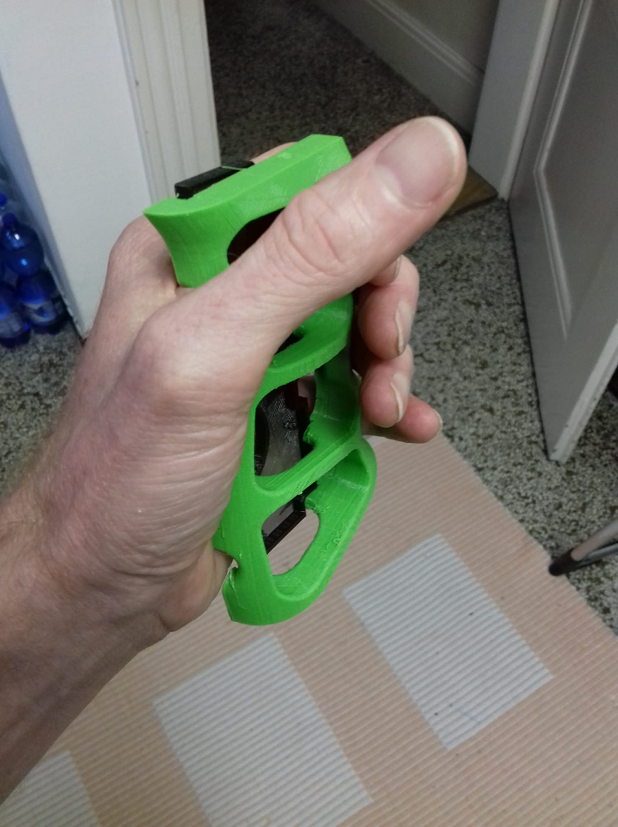 I am using as a base, the internals of a  "Hori Wired mini Gamepad"  its a PS4 Official Licensed Product, the circuit board within is compact, which is why I plumped for this version.
I needed to decode the Human Interface Device signals, i.e. what button affects what part of the USB packet, I need access to this information more for debugging whilst the build is being built.
After fluffing around and installing "Device Monitoring Studio" to make this easy......free version was very restricted.

I remembered that My Robot Lab has a Joystick Service.... Bingo... Workio first time, without having to hijack the USB  (like DMS).

Now using the service I have a reference and test platform for developing the rest of the Joystick.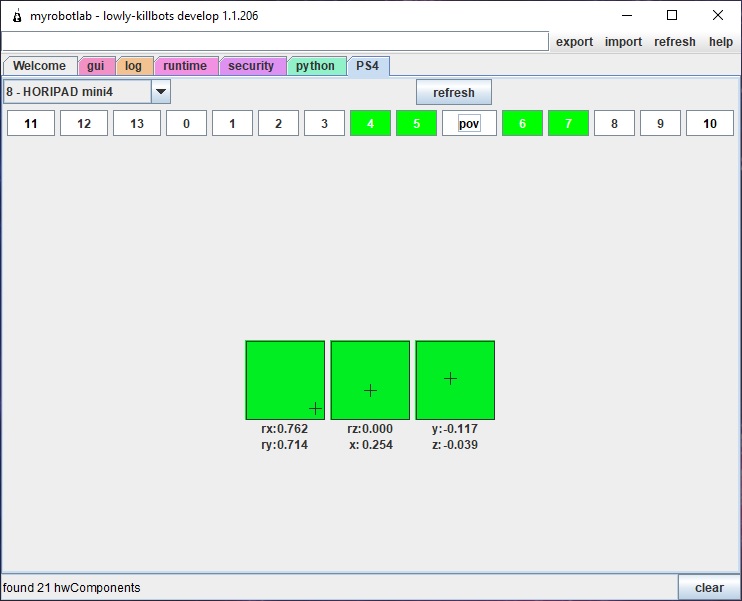 Here is what the internals of the Hori Joystick pad look like (long photo motage), best thing is that the silk screen text explains what is what... winwin.
Interesting note is the way they achieve one of the Analoge controls, using conductive foam to press against a non insulated SMD resistor. (great trick).