Next step is to prepare first sample and test schematics.
I prepared first version of PCB, size is 34x42 mm. 
Smallest part is ina199 in SC70 package (2.00 mm × 1.25 mm, 6 legs), slightly worrying me to be honest.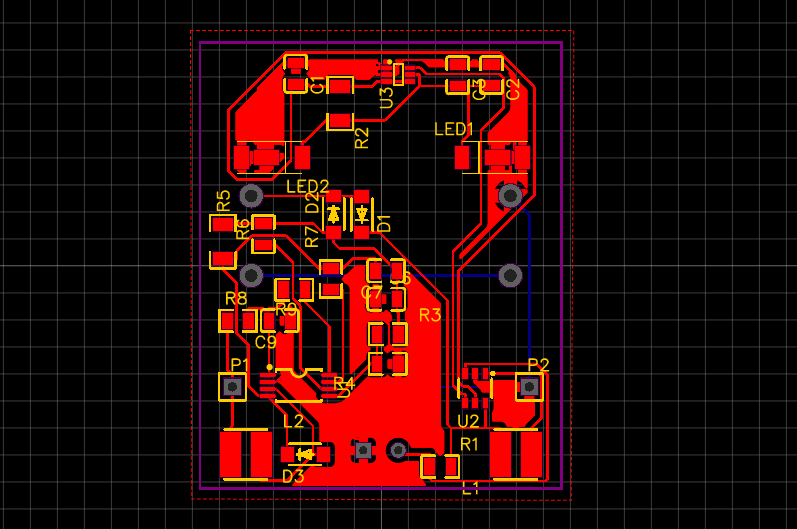 Then i prepared home-made smaple using photoresist film technique. I'm not superhappy with the result but really want to try assemble it before order more from PCB supplier. Normally it takes few iterations before all issues are found. This still lacks some post etching work and hopefully it will get slightly better before assemble.