This is the repo we are working from:
https://github.com/oshwabadge2020/Badge-PCB
Alex Camilo is the lead right now for schematic and layout with Michael Welling assisting.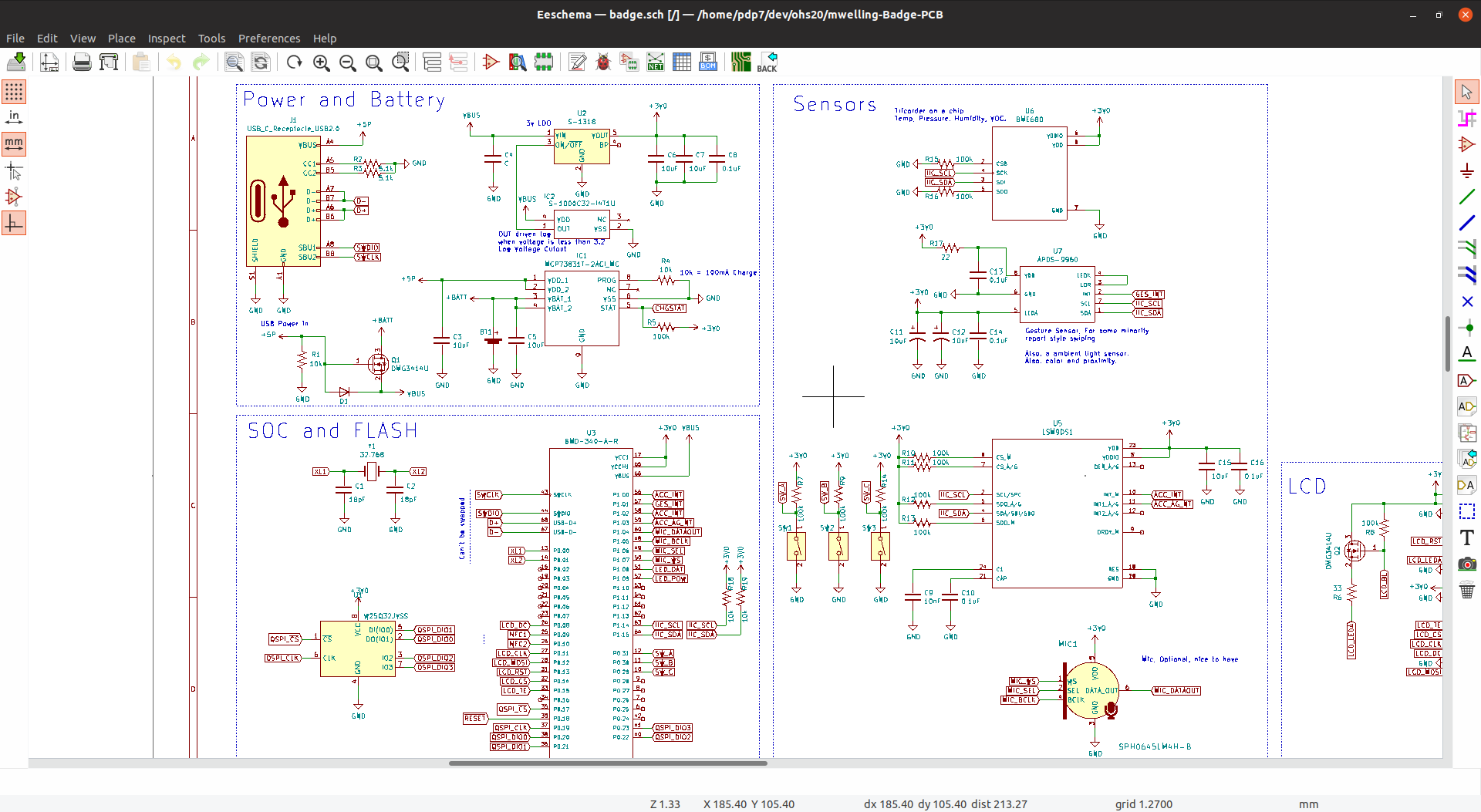 Check out the GitHub issues for discussion like:
layout: single board or 2 stacked boards? #5
Ask to join this project then you can see our chat room:

https://hackaday.io/messages/room/283874
Project timeline in Google Sheets:
https://docs.google.com/spreadsheets/d/15aa3_ncIndz-62_U2ijDQ6RpO70SIm8lHh68fzNV_oc/edit?usp=sharing

Kevin at DigiKey has ordered quantity 300 of this display from Adafruit:
https://www.adafruit.com/product/4421
I believe Kevin will also be able to get quantity 300 of the Rigado BMD-340-A-R-00 module (which has Nordic 82540 microcontroller).