@Kevin Walseth at Digi-Key has gotten us all the electronic components that we need.
But we also need:
Watch bands (probably 22mm NATO)
Mechanical parts to assemble the top and bottom board (a sandwich with the battery in the middle)
Watch Bands:
I ordered this from Amazon for Michael:
CIVO NATO Strap 4/8 Packs - 16mm 18mm 20mm 22mm 24mm Premium Ballistic Nylon Watch Bands Zulu Style with Stainless Steel Buckle
It is a 4 pack of 22mm NATO bands for $13.99. That is $3.50 each.  This seems not be a good value.  We need to source 300.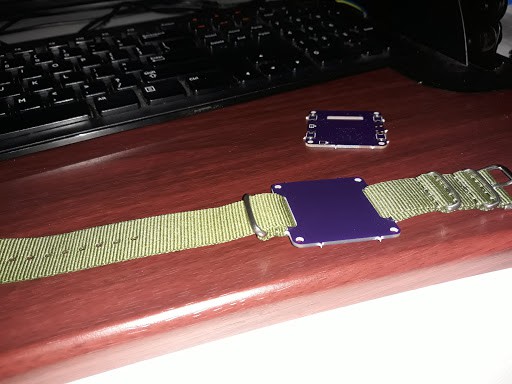 Standoffs:
@Michael Welling found these 7mm standoffs on Amazon but quite expensive
(1000 pcs) M3-0.5 X 7mm, Hex Female Standoffs, Metric, 4.5mm Across Flats, Aluminum
That is 1,000 pieces for $160.  $0.16 each.  We need 4x 300 so 1,200.
Also, we not certain what standoff is best.  We are making a "sandwich" with top PCB, LiPo battery and bottom PCB: