If you're wondering, yes there's an enclosure! Many thanks to the designer, Nicholas, for taking the time to make this amazing enclosure.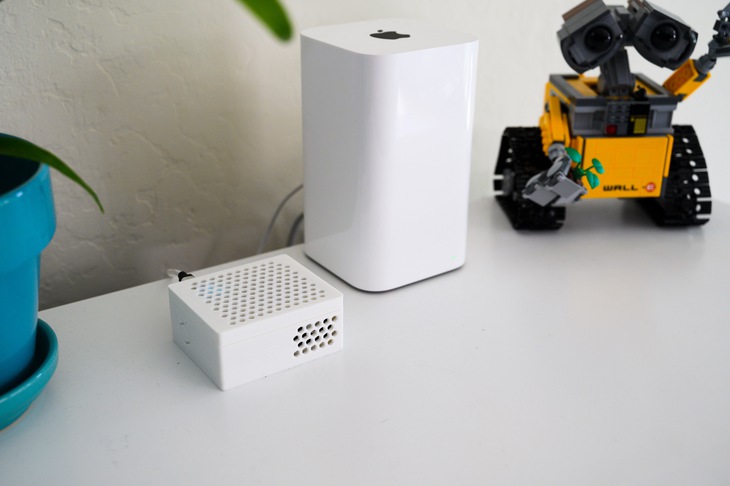 Provided courtesy of Nicholas.
You can print your own by downloading the STL files in this Github repository.
Side note: as of this writing, there are some issues with holes lining up with the holes on the board. Only the stand-offs should be used: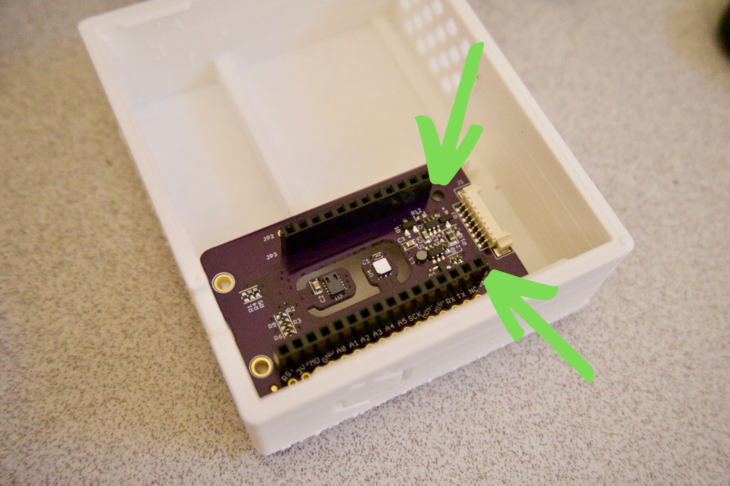 Also you may have to grind away at the area closest to the USB connector.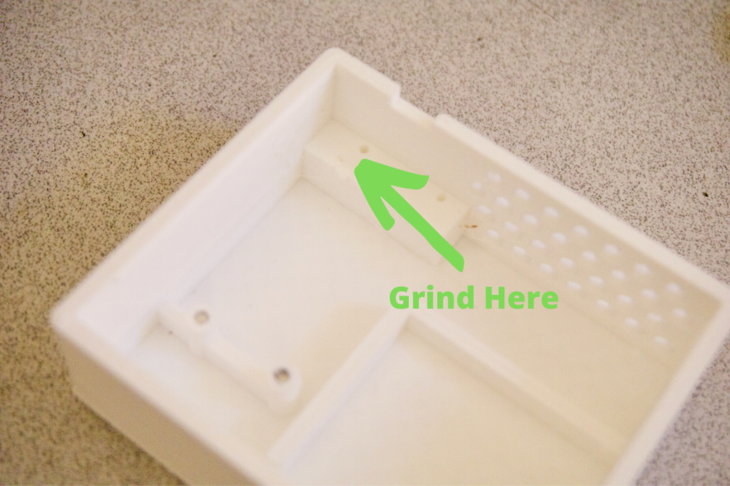 This is due to the header bits extending beyond the bottom of the board.