You read it right. The Air Quality Wing has an official case. Here's a preview of what it looks like out in the wild thanks to Jim:
Here are some renders with some of the main features pulled out: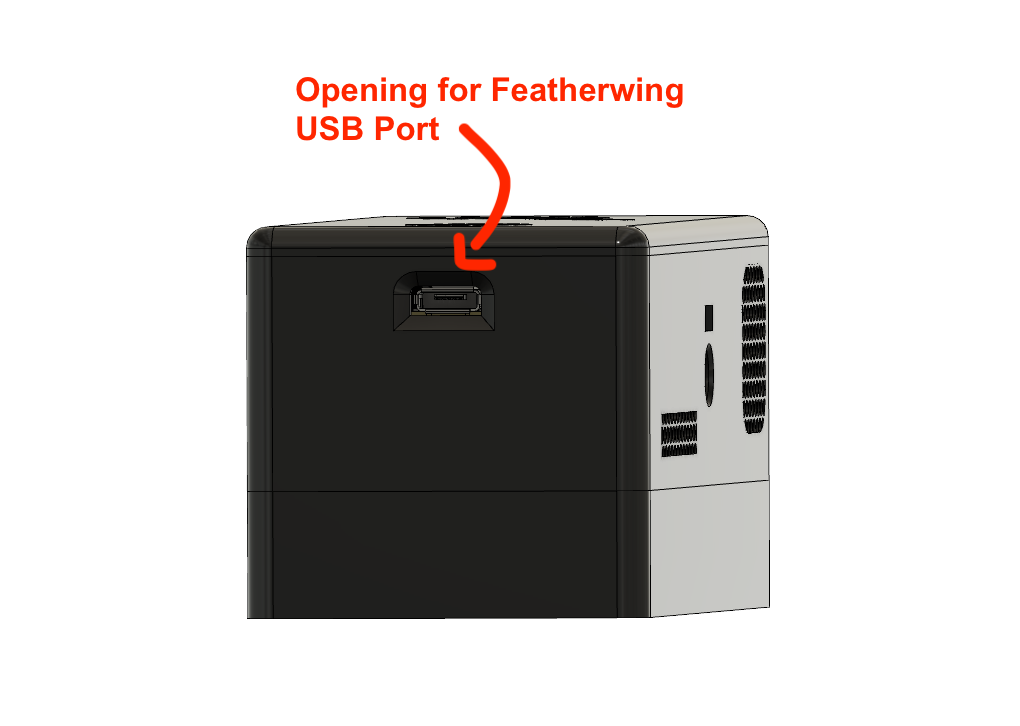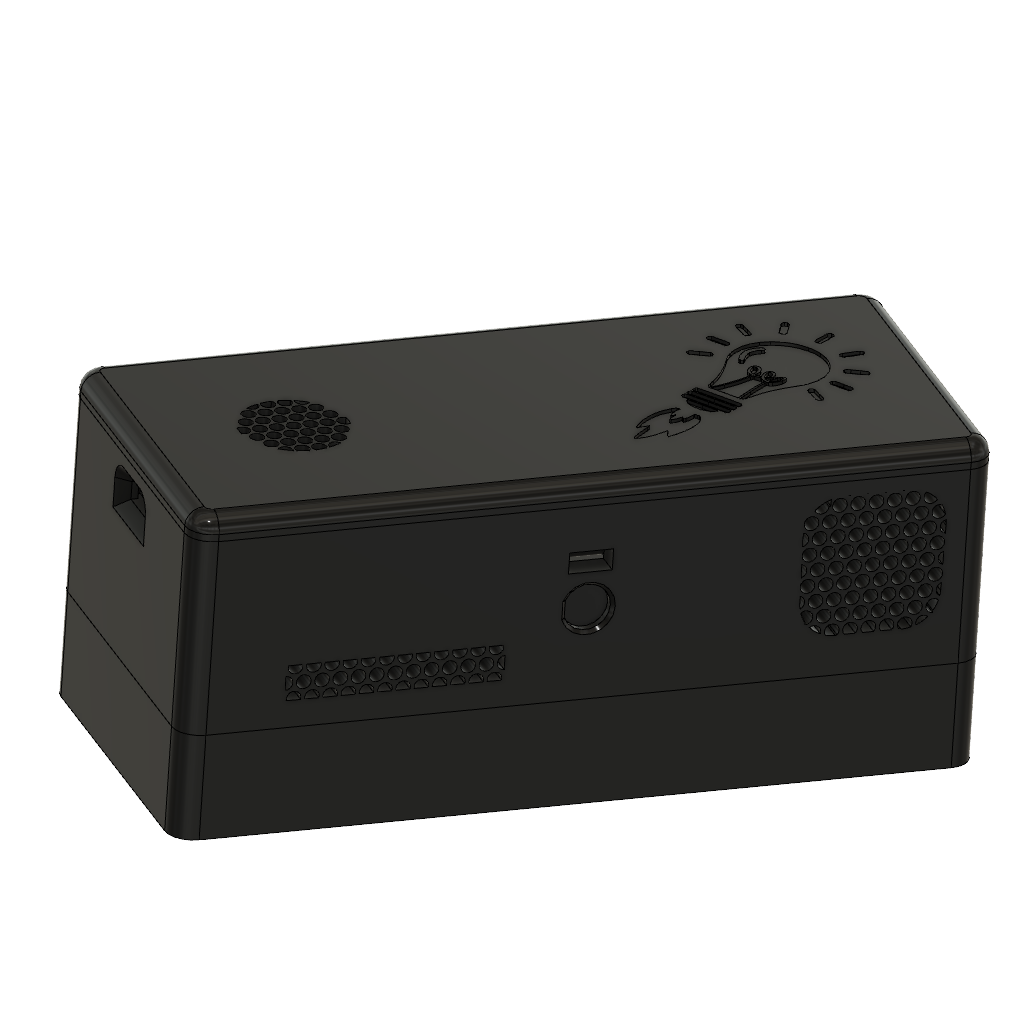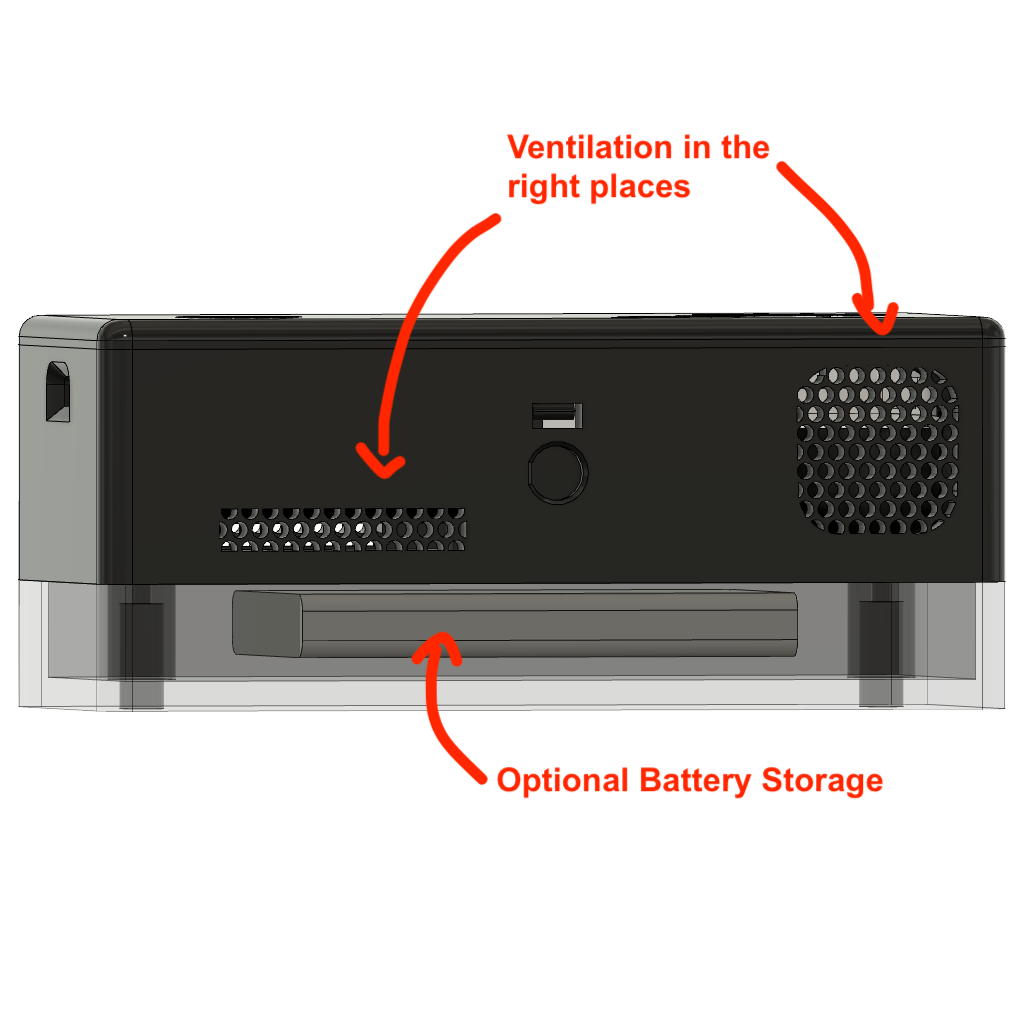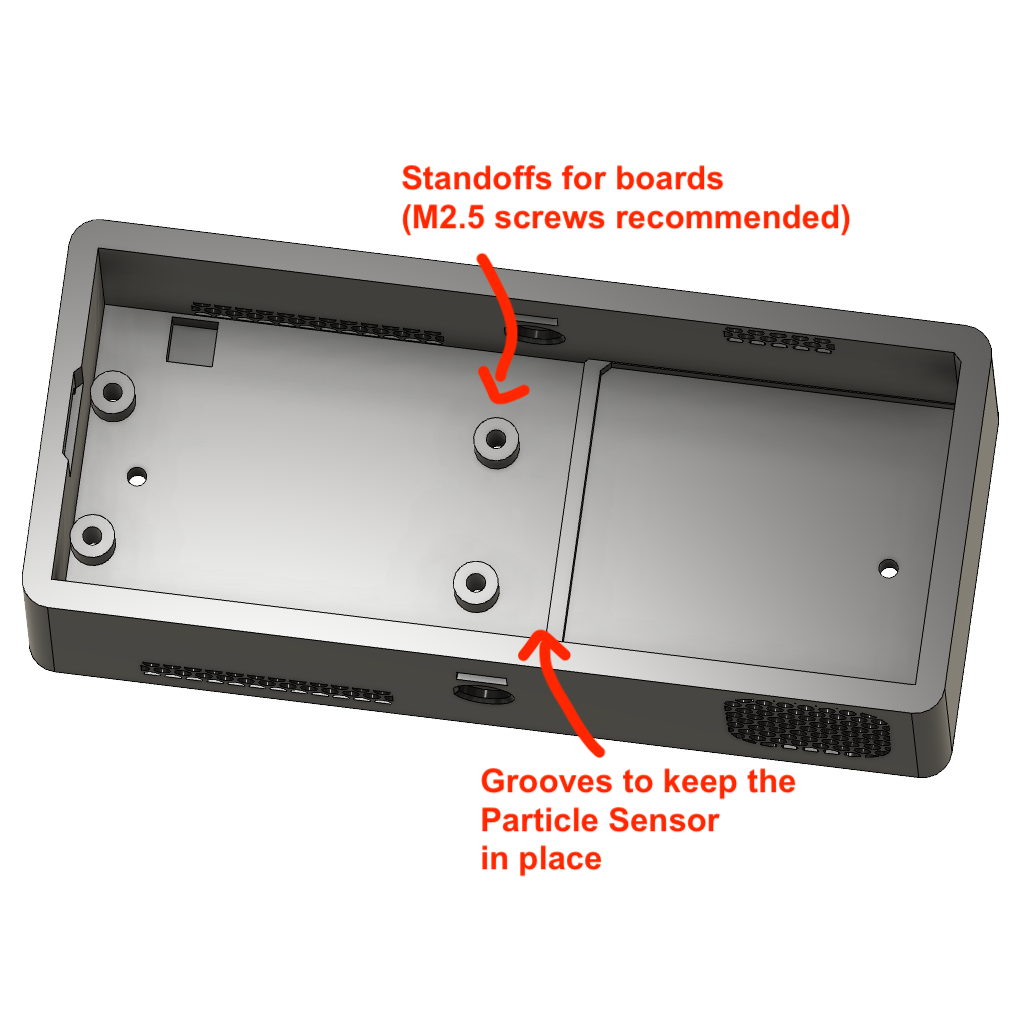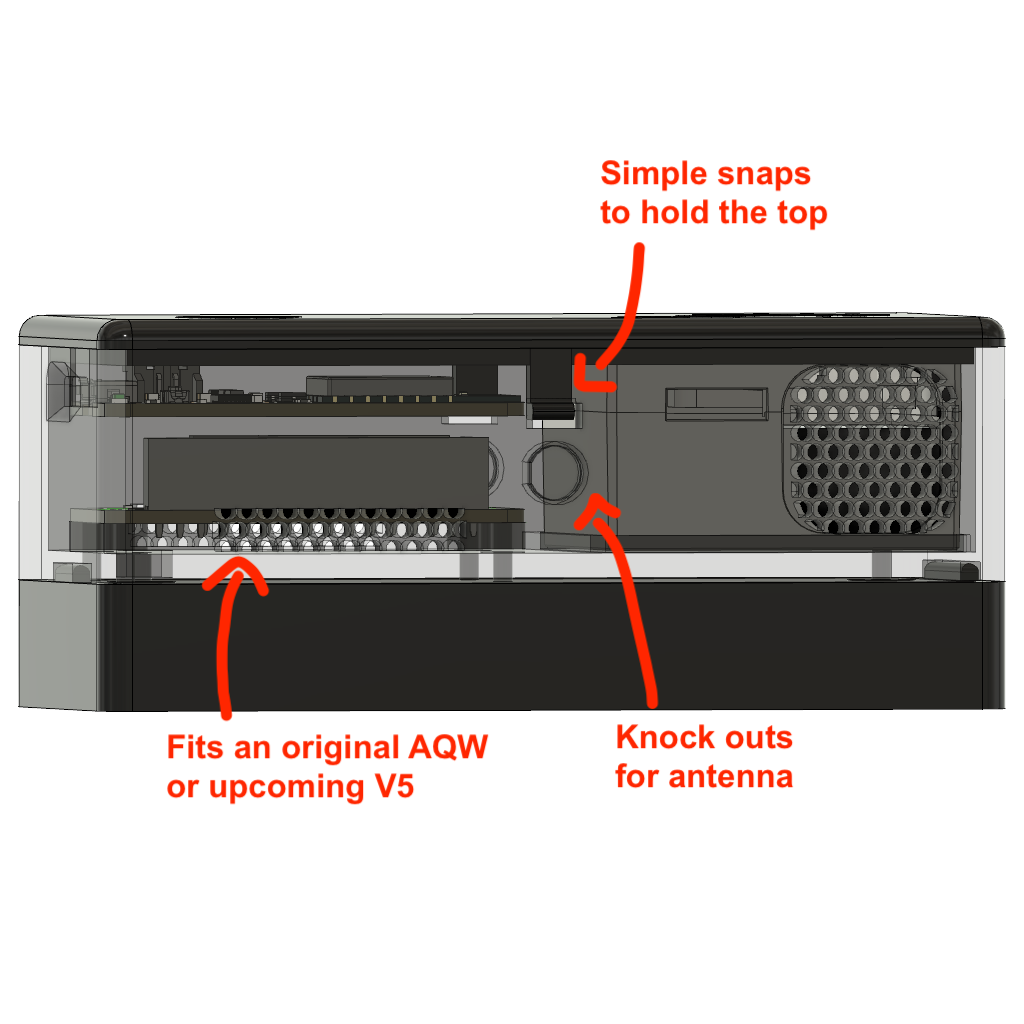 Yea! 
If you don't like pictures here's a list:
Detachable lithium battery compartment.

Maximum battery size:
Width: ~81 mm
Length: ~41.9 mm
Height: ~10.35 mm (includes battery expansion wiggle room)
Secures with M2.5 screws

Precision openings for the Honeywell HPMA115S0
Dual purpose top opening for Particle RGB LED and Ventilation
No fastener clip top
Enough room for the original AQW and Reduced Size Version (v5 and newer)
Knock outs for antenna connection and battery connection
USB port cutout to run off USB power
Don't care much about features and want to print the dang thing? 
Click here to download all the .STL files!
Thanks to everyone that made this possible. It's been a fun ride working on this project. For more information on the case and the Air Quality Wing check out the official documentation.