Part 1: Hot Foil Stamping
This is what the end result of a stamp should look like
And this is what an industrial machine looks like
I started to look for cheap option on Etsy and Ebay and all I could find were some handheld device with a heat controller. It was still pricy (150$+) and many of the comments were saying that some wires are exposed which looks unsafe.
Here's a picture of one of the beast: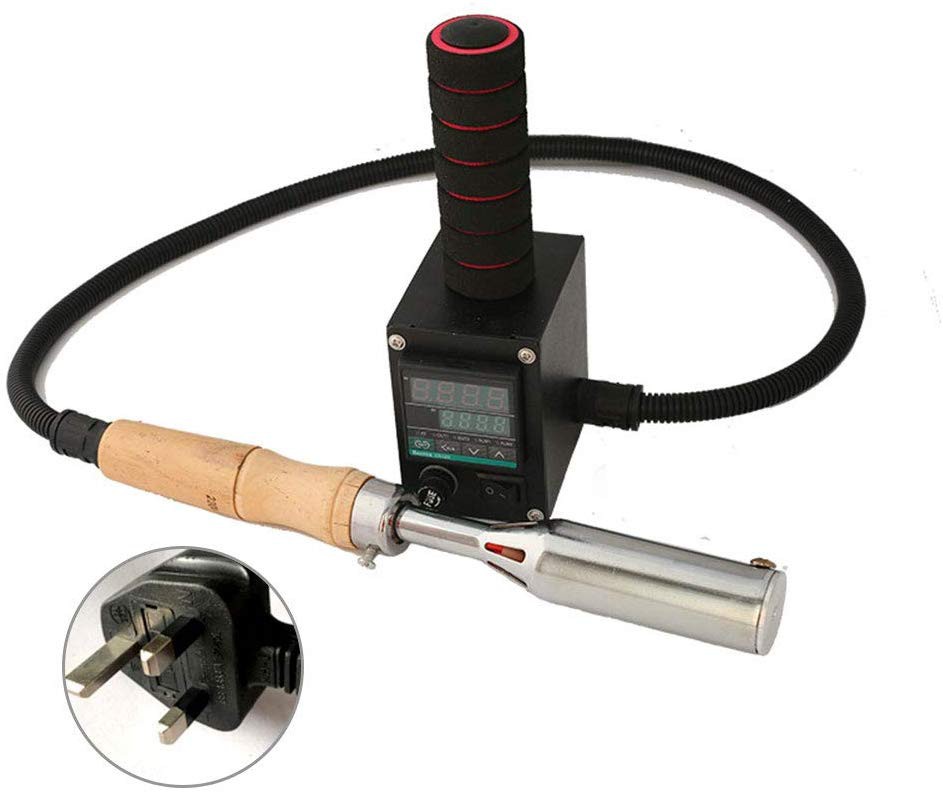 The other issue is the pressure applied won't be equal which can result in failures or uneven logo
I'm totally capable of making something with exposed wires so I started to look closer and realized that they were using a  PID worth 12$ on Banggood together with a heating element connected to a handle. It was clearly not worth my money so this project aims to make something reliable under 80$
I'm planning to use the following parts:
Handheld unregulated branding iron from Etsy (30$)
Vertical Drill Bracket (30$)
PID CX-100 + K type thermocouple and relay (12$)
Ideally, I will also use the PID to make an electric leather creaser in a second phase.
Part 2: Electric Creaser (also called Fileteuse)
It's basically a wood burning pen with very specific tips and a temperature regulator.
For this part, I will re-use the regulator from part one and adapt the tip of a manual creaser so it fits on a cheap wood burning pen.
Total cost:
15$ Wood burning pen + 30$ manual creaser  compared to more than 500$ for the model above
Cost Summary
Here's a cost summary of DIY items vs list price, which includes two sets of 26 letters for stamping

| | | | |
| --- | --- | --- | --- |
| Item | List Price | DIY Cost | Savings |
| Hot Foil Stamp | 300 | 80 | 220 |
| 2 x Letter Set For Hot Foil | 400 | 45 | 355 |
| Electric Creaser | 500 | 45 | 455 |
| Total | 1200 | 170 | 1030 |
Final Result
Here's a demo of the setup
And a few pictures:
The temperature sensor mounted on the branding iron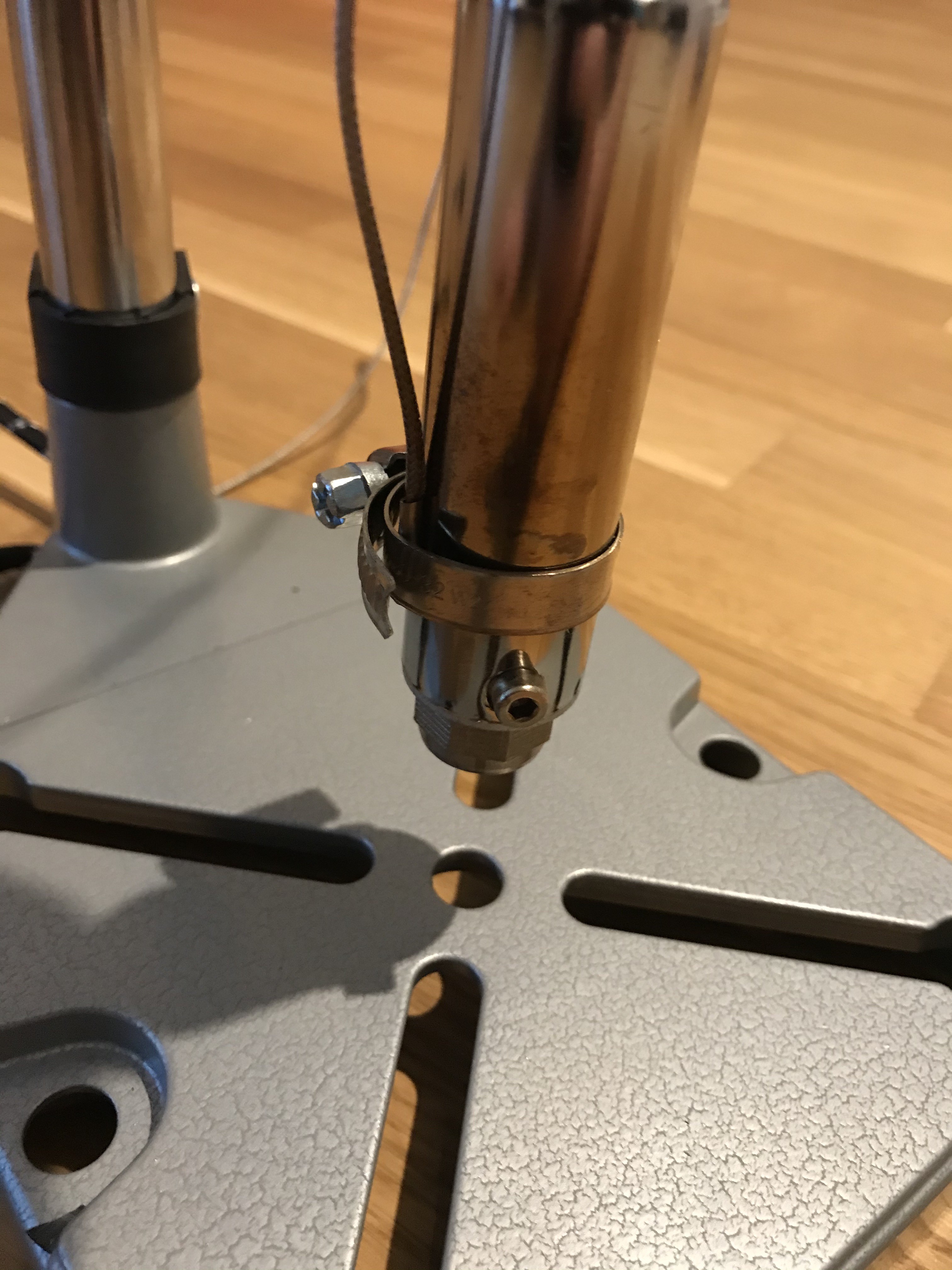 The branding iron mounted in the drill press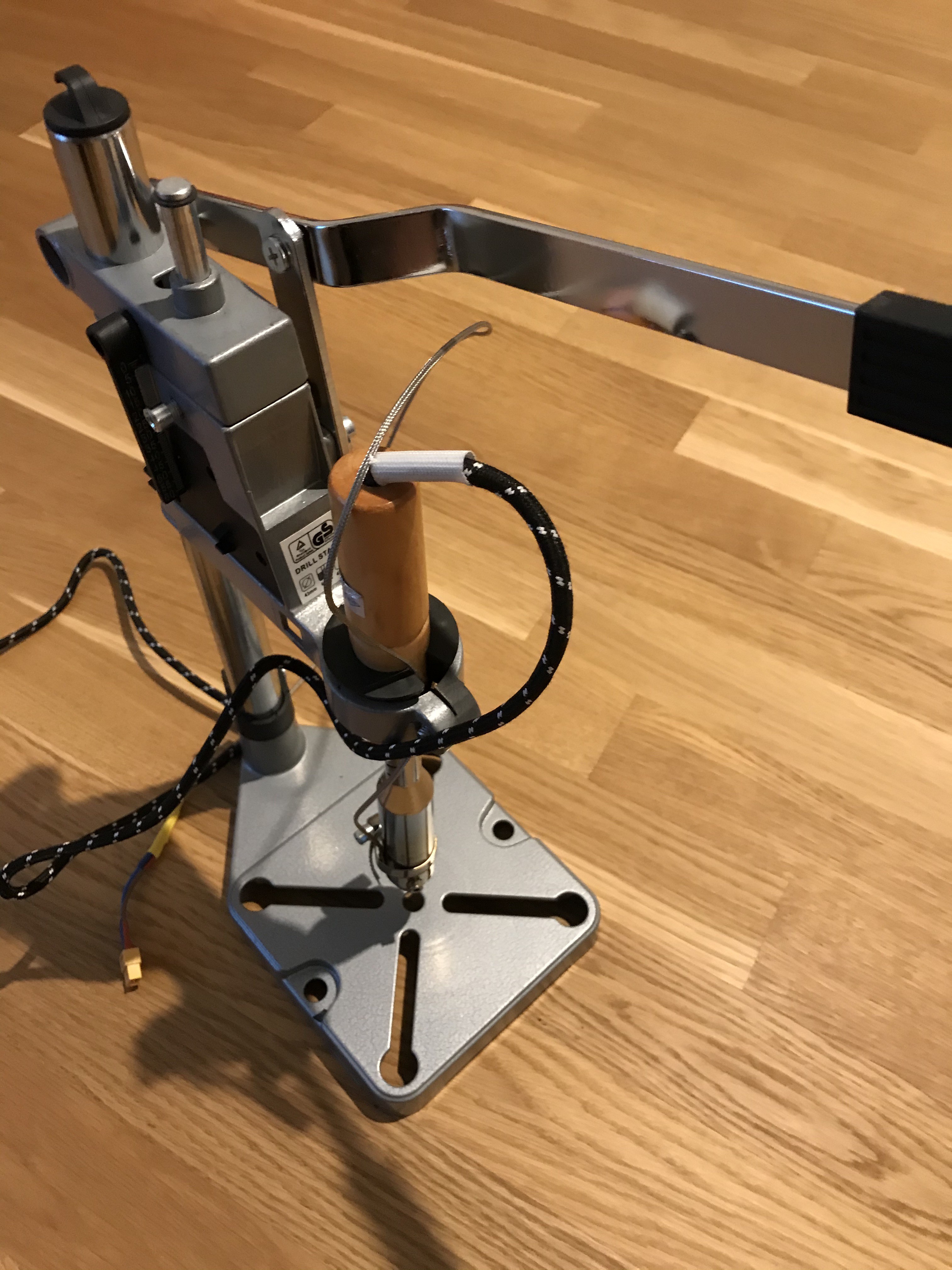 The result from just 1 second of firm pressing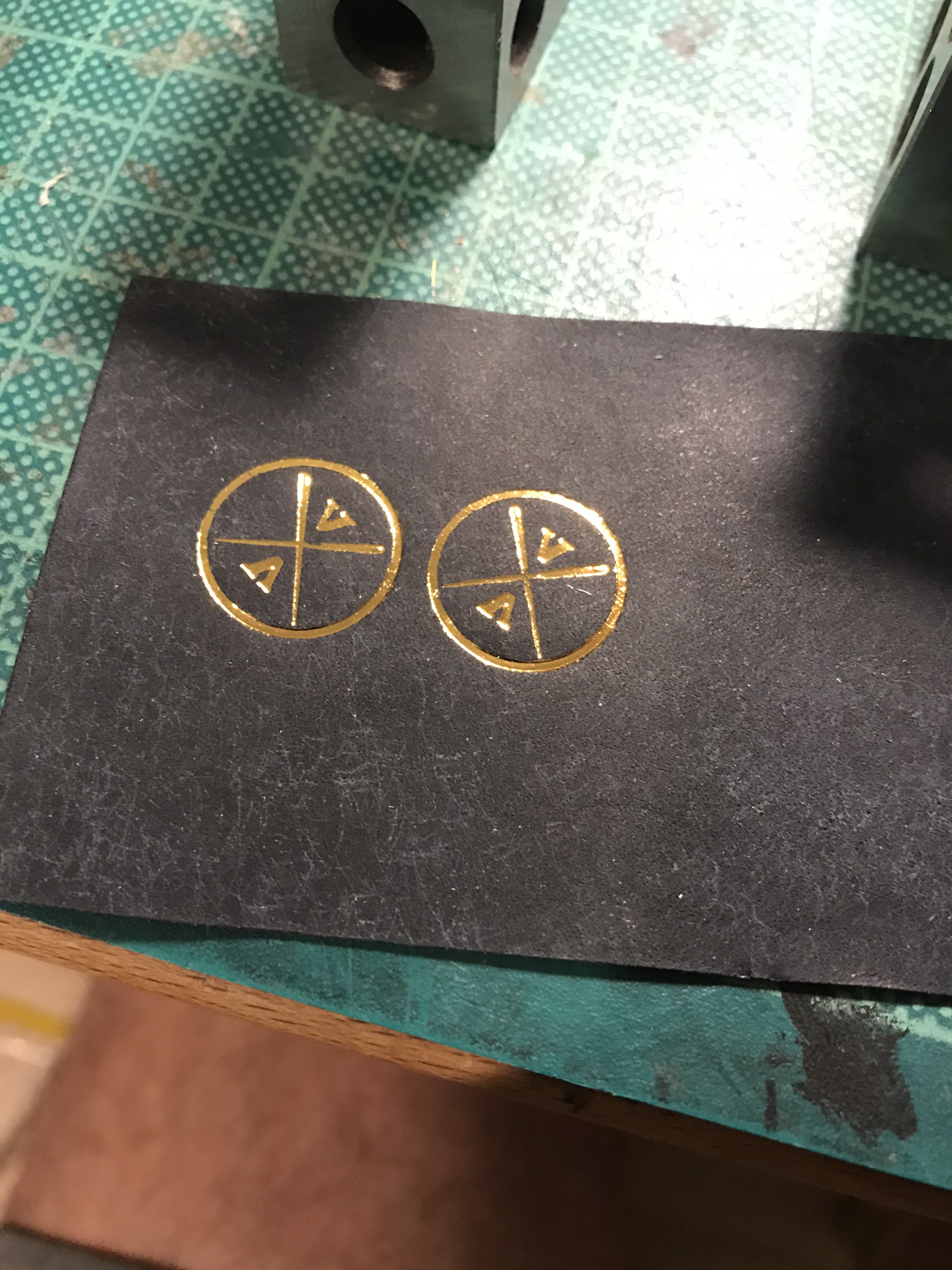 The PID, set at 130C for the stamp