I bought a set of letterpress on eBay. They're meant for printing but they will be fine to imprint any words on leather.
It was shipped nicely packed but I managed to drop the box so now I have a pile of letters that I need to sort. Anyhow, the challenge is to make a holder to keep them tight and so that I can connect it to the branding iron.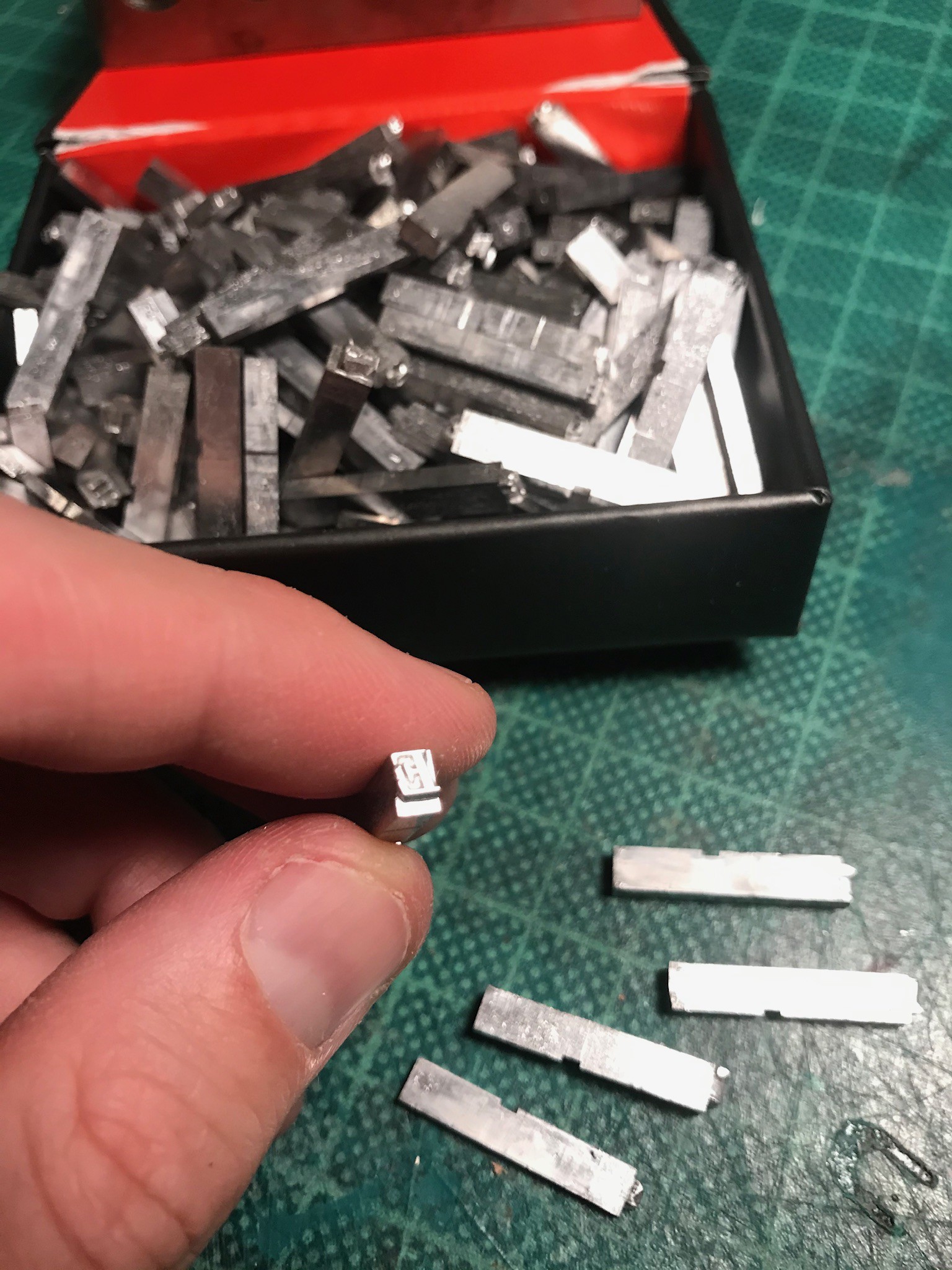 I put together a couple of L shape aluminium profiles and drilled holes to hold everything together. I'm just wondering if the heat transfer will work properly.