This is the second version of this small Alexa picture frame I've built. Version 1 was built around a traditional picture frame, with similar external dimension, but with a frame depth of only 20mm. As the Fire tablet is 10mm, the Mat 1.5mm, and the frame inset 8mm; once that's all sandwiched together, it's not possible to attach the back of the frame anymore! Version 1 used quite a lot of hot glue - not ideal.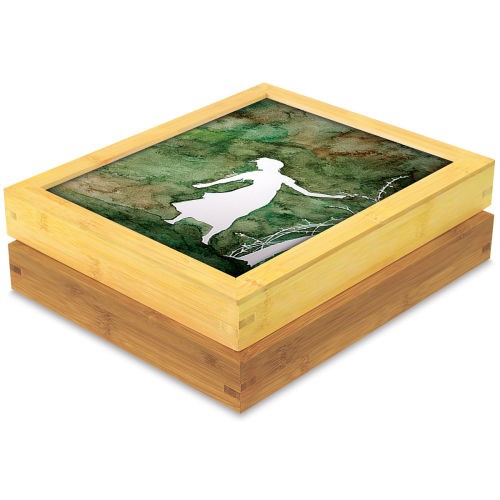 And then I stumbled across Shadow Box Frames and Canvas Frames. These are designed for mounting collections of things, or canvas paintings, are much deeper than traditional frames, and ideal for this build. The one I've chosen to use comes from my local arts and crafts store (https://www.dickblick.com/items/18858-7908/) but Amazon has a bunch of options too.

And I suppose this demonstrates a problems I come across often; there are things I can buy to solve problems I have but I don't know these things exist or what they're called. And that's one of the reasons I enjoy reading random builds on this website so much; it helps me discover these things for next time.