When opening the housing,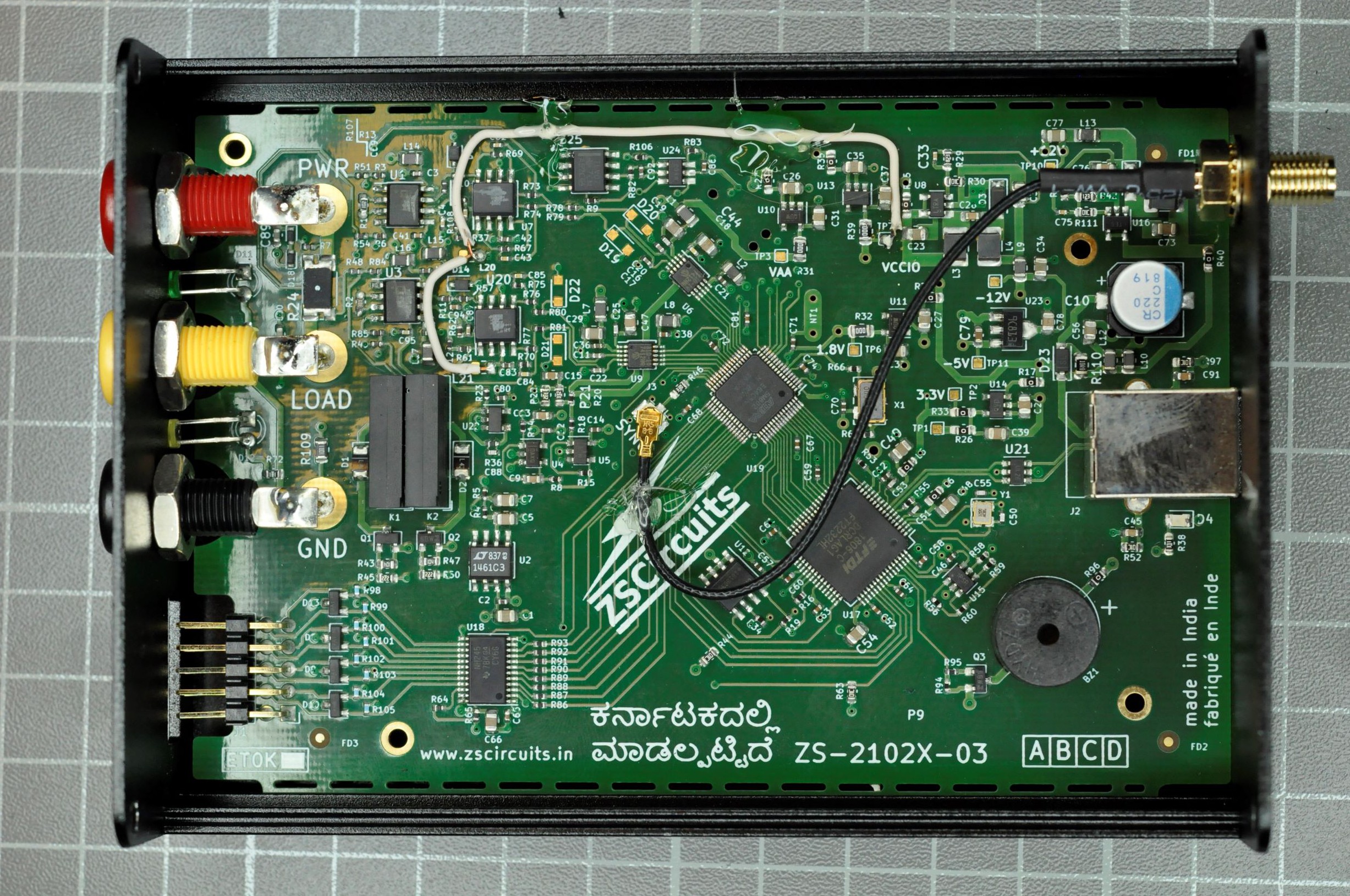 there are some eye-catchers: 
The part numbers of the instrumentation amplifiers and of the differential amplifiers are burnished away.
The white wire which connects the negative supply of the differential amplifiers.
There is no galvanic insulation between the USB port and the measurement circuit.
The PCB is assembled single sided, probably it is a 4 layer stack-up.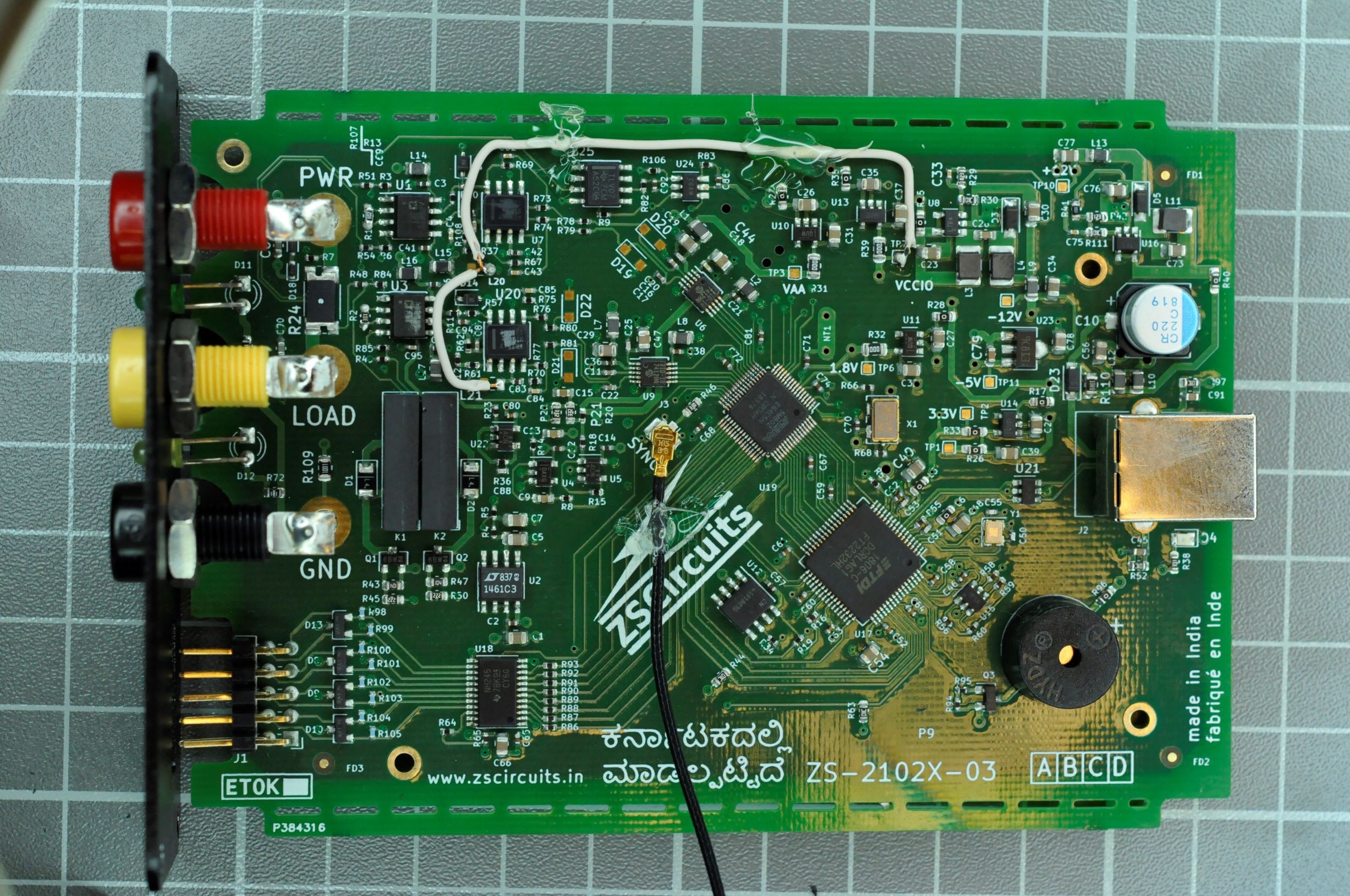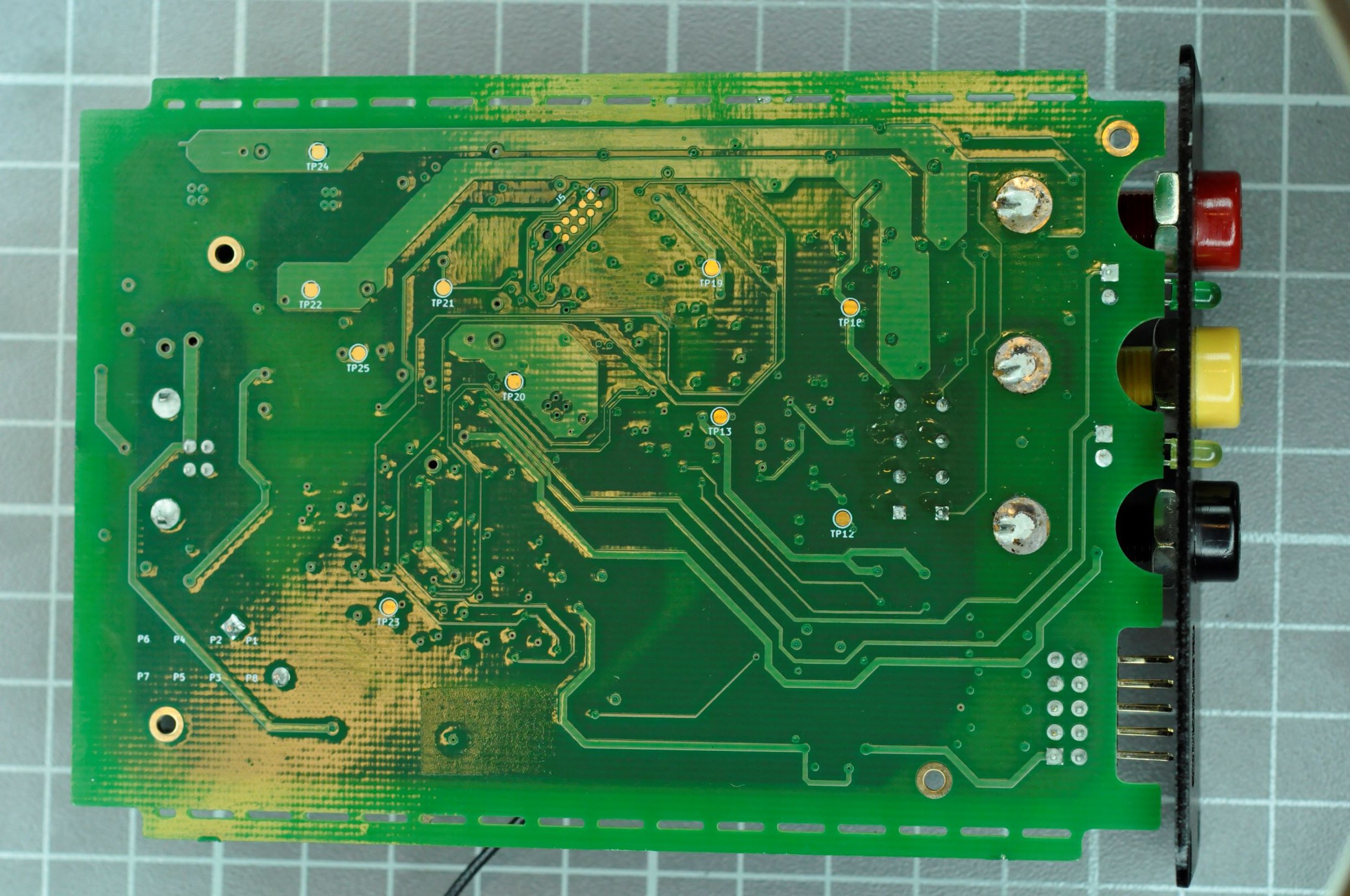 Using a microscope i was able to read the part numbers of the burnished components. You find a list of the key components in the components list!
The clock output of the device is connected directly to the CPLD pin using a 33 ohm resistor.
From the hardware perspective this devices looks well designed with little discomforts:
The 4mm banana connectors do have a very bad quality
There is no galvanic insulation between the measurement circuit and USB