As mentioned in Chamber Body_3 log, the chamber walls will consist of 3 mm acrylic, 25 polyurethane and 6 mm plywood. Unfortunately, due to the current situation (Covid-19) its not possible to obtain acrylic and plywood and cut them under the designed measurements. 
However, as I have obtained polyurethane sheet before the events caused by the corona virus, I was able to assemble the chamber using only polyurethane.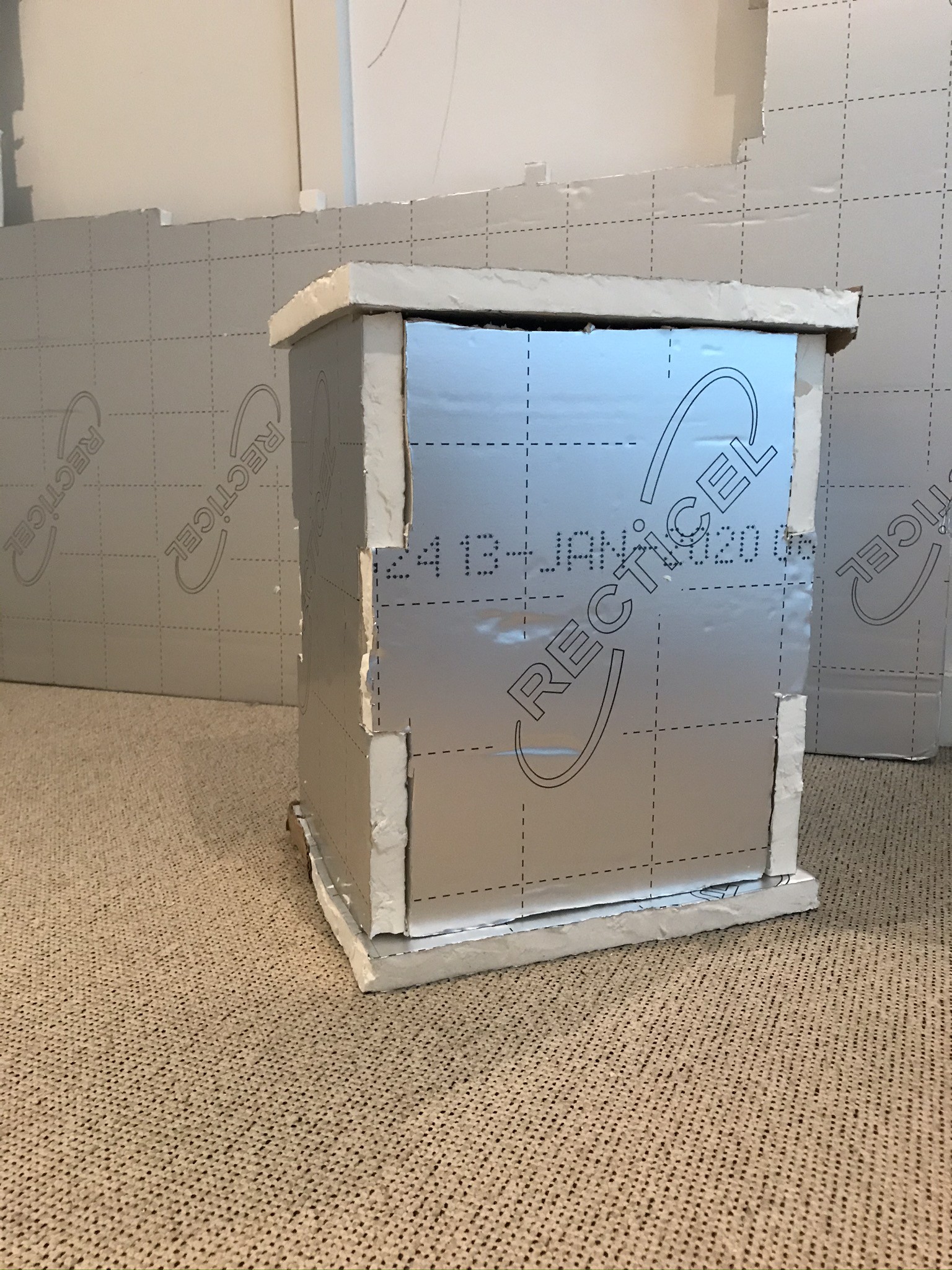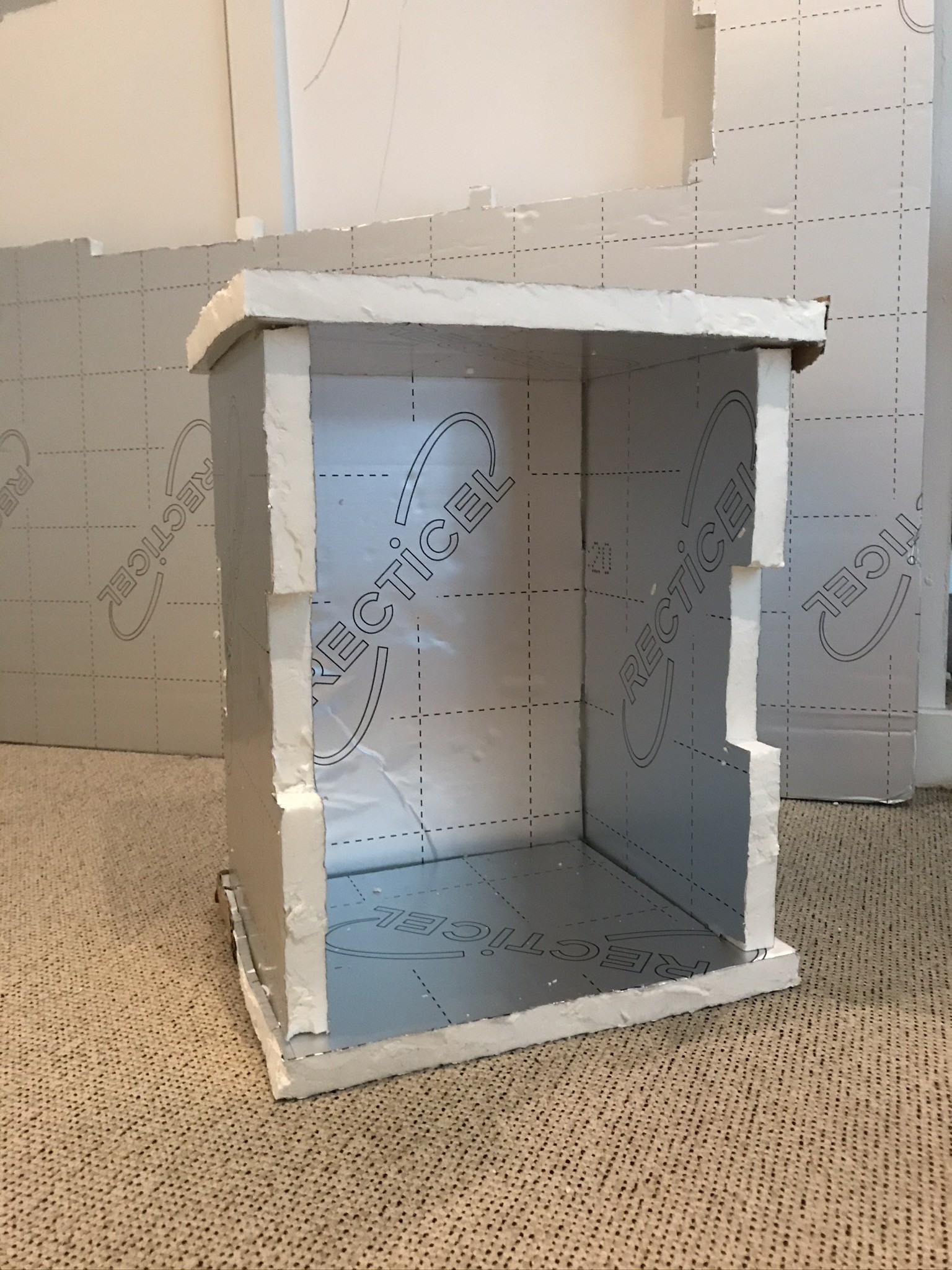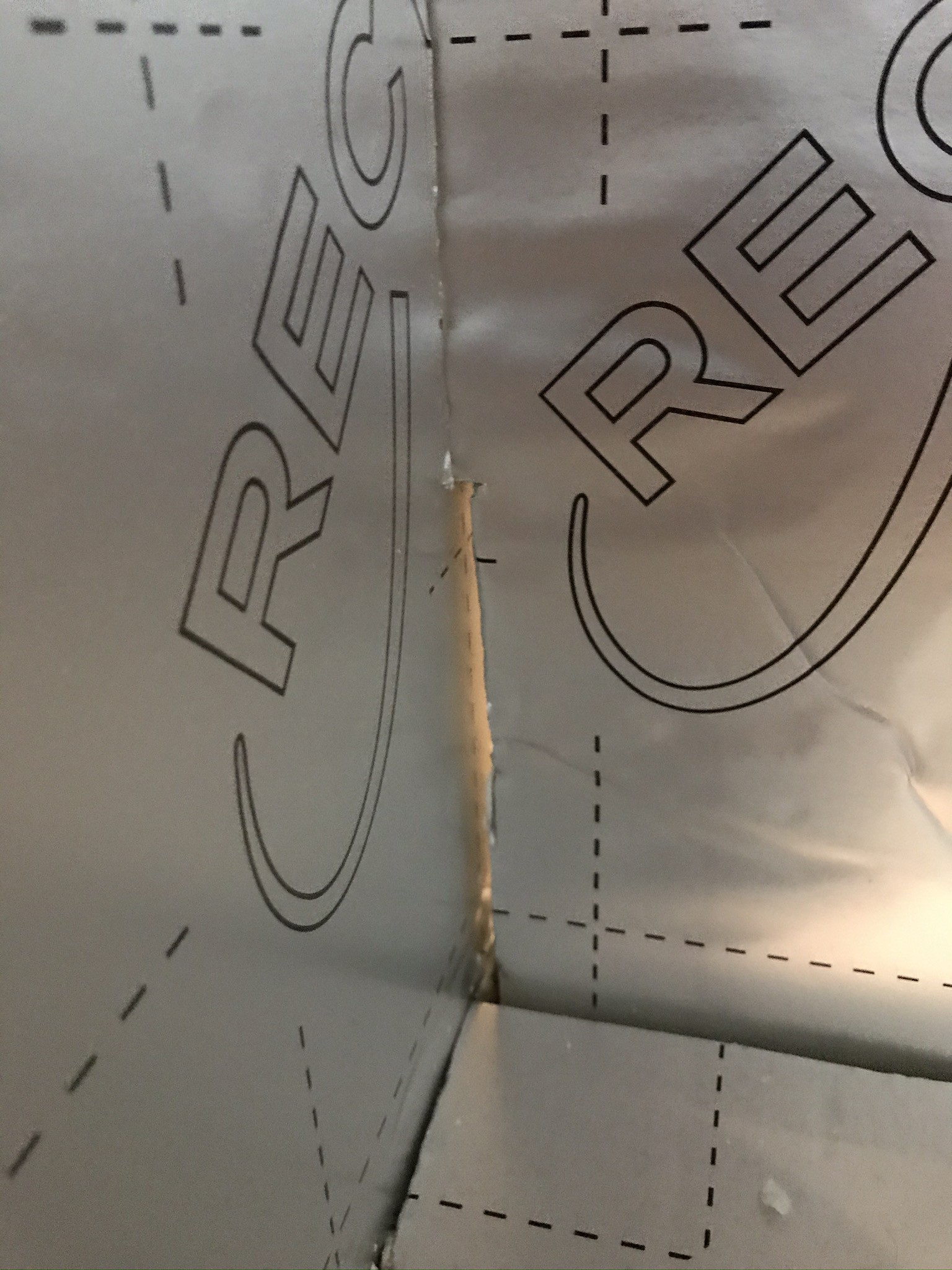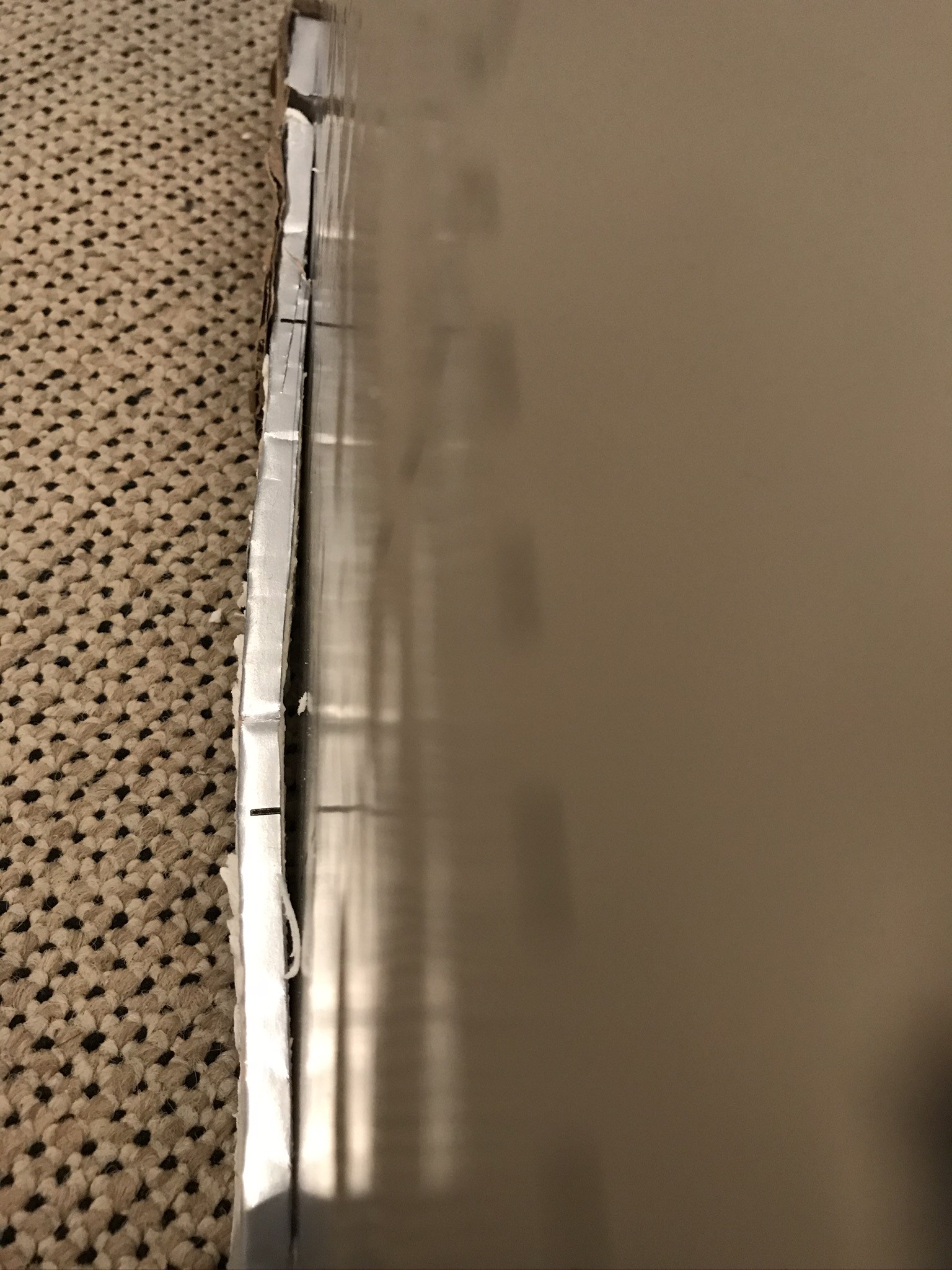 The edges of the base were cut to be 6 mm in thickness, this caused the edges to collapse and therefore i used cardboard to glue the parts together. 
to cut properly through polyurethane, hand tools would not be accurate so using water jet cutter could be tried as laser cutting would be dangerous
when cut thin, as shown in the last picture, the material is week and can collapse so thicker cuts must be made allowing at least 10 mm of material thickness
The next steps would be:
operate axial and centrifugal pumps, as well as the thermoelectric cooler through the arduino controller
attach these components to the chamber interior
glue the edges together to close gaps 
test the components and the effect of ventilation, stirring fans and insulation