Production of Tinymovr boards and dev kits is almost complete! Here is a photo of most of them (a few are still getting connectors fitted):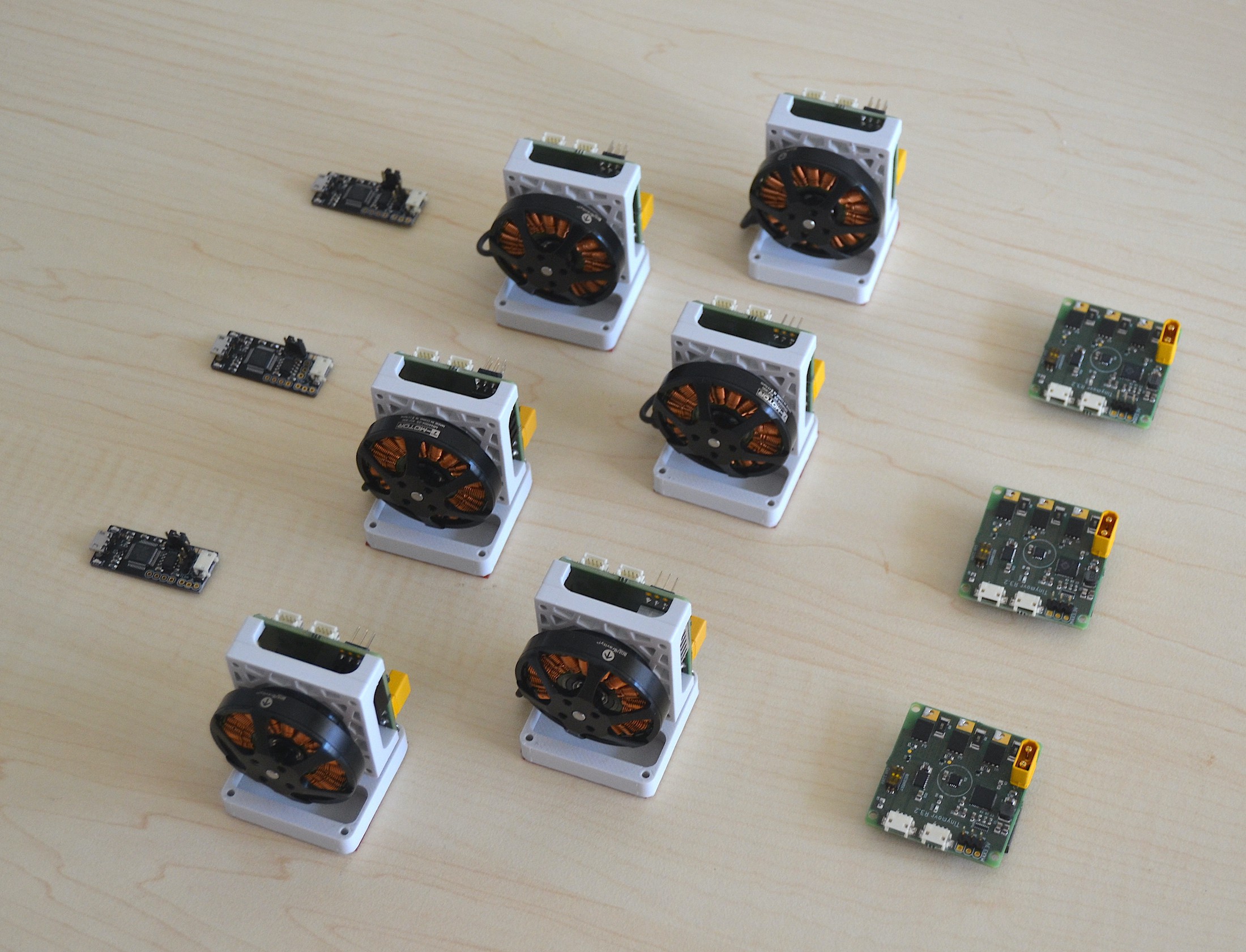 It took quite a sprint during the past few days but the alpha batch is now almost ready for shipment. This includes the boards themselves, Dev Kit motor holders, CAN bus adapters (CANdapters) and associated wires. 

I'll be finalizing the boards today, and tomorrow I'll be testing all boards and kits for a final time before packaging them. The aim is to ship on the 5th of August.
Once the alpha boards/kits are on their way, I'll be focusing on releasing the Tinymovr Firmware and creating a Discord server for support and discussion. I'll be posting here with updates.
Today I'm releasing the schematic of the CANdapter, the CAN adapter that is included with the Dev Kits, which is an adaptation of the CANable boards. You can find them in the Tinymovr Github repo.
Once again, I'd like to thank all Tinymovr alpha participants for their support! I hope that you will enjoy your boards and use them in creating awesome robots!