Welcome to another Tinymovr monthly update, with a lot of news to share. The Tinymovr store is now fully stocked with boards as well as dev kits and accessories. Dev kits include a Tinymovr R3.4 controller, a high-quality 5005 size motor from MAD Components, and a 6mm diametrically magnetized magnet securely mounted on the shaft.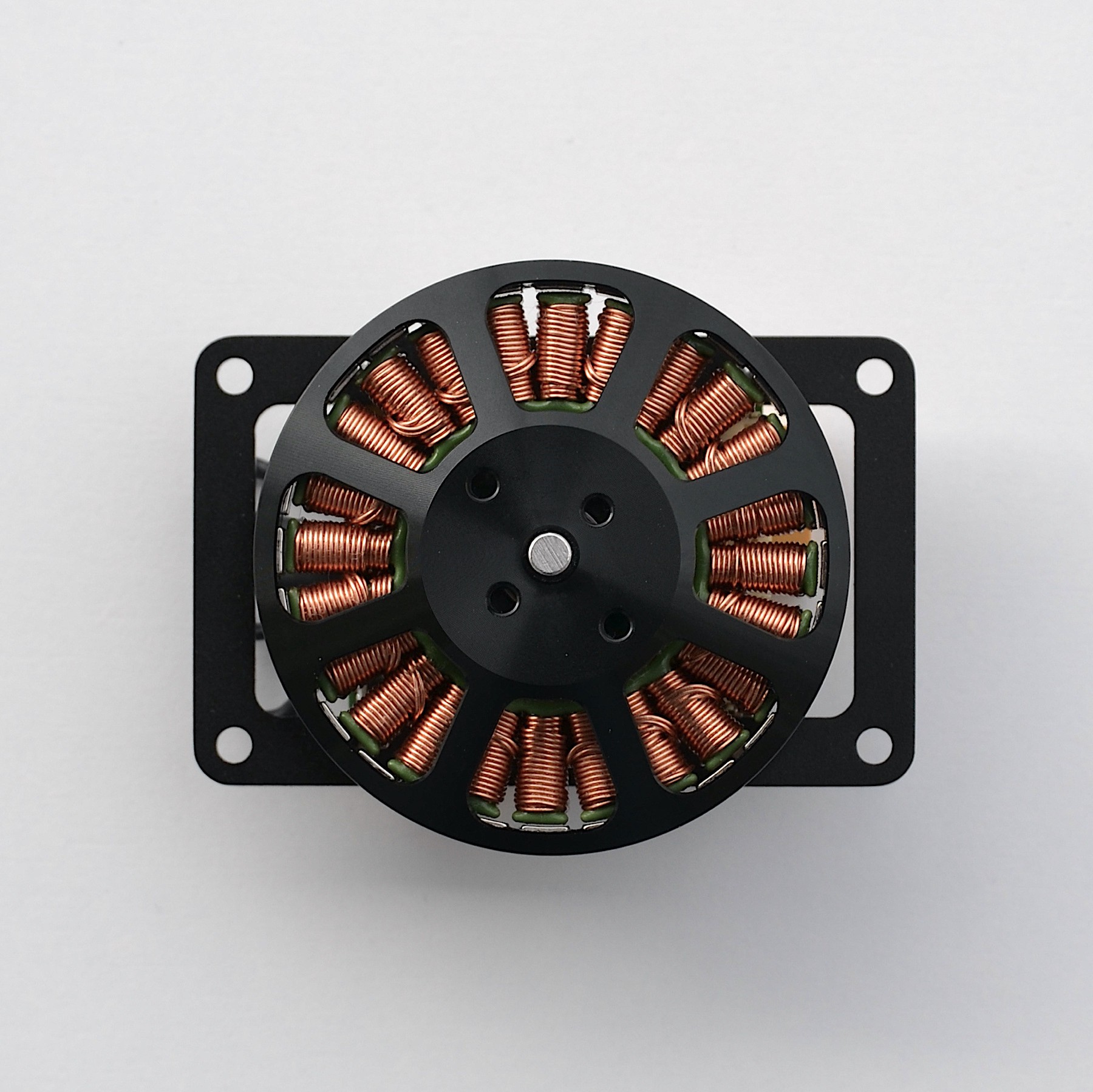 The mount is made of precision CNC machined 6061 aluminum designed to be in contact with both stator and power MOSFETs, enhancing heat dissipation. Using the mount, you can turn the dev kit into a compact servomotor unit, fully integrated with your project. Or, you can use the kit standalone, using the provided 3D printed stand.

In addition, we introduced the ACT8.3 Open Source actuator, a lightweight module that achieves 1.7Nm@15A, while weighing a little over 200g (0.44 lbs). ACT8.3 is suitable for building legged robots, and soon a completely open source robot based on ACT8.3 will be published.
The firmware has seen important improvements as well. The most important being the introduction of encoder eccentricity calibration, which allows for more accurate positioning and smoother performance in high rotational velocities. See the video below for more information, and upgrade using the firmware in the latest release.
Finally, on the devops side, CI has seen vast improvements, with the firmware check and build pipeline getting a major overhaul. 
For more details on related changes, check out the commit history.
See you next month!