After watching Joshua Bardwell's, "Jumper T16 Battery Charging Mod" video, I decided to upgrade my battery pack from 3.5Ah 18650 to 5Ah 21700 batteries. There are a few reasons for this:
The 21700 batteries offer 40% more battery life.
The 21700 batteries fit (just barely, and it's a tight squeeze) into the battery compartment without modification.
It gets rid of the battery holder which has poor contact resistance and if the batteries are held too tightly by the sides of the holder they can prevent a reliable contact of the battery to the battery holder terminals.
I need three things:
Batteries: I bought some Efest 5000mAh/10A 21700 IMR Li-Ion batteries from an eBay USA seller.
Heat shrink: 65mm PVC, from Amazon.
3-pin JST HX plugs w/22AWG wire, from Amazon.
Everything showed up on the same day and I assembled two batteries into a pack: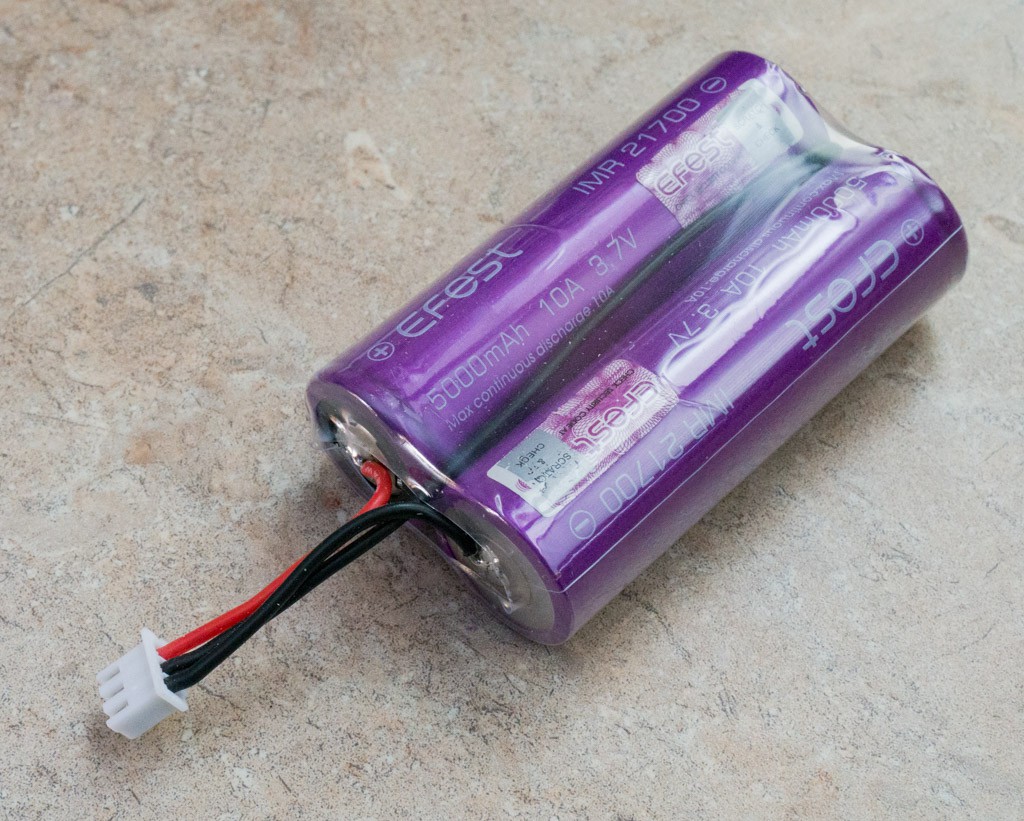 I did not provide any insulation on the end caps. There is no protection to inadvertent short circuits, but I figured that the battery was going to sit in the T16 battery compartment its entire life. There is no metal anywhere in the battery compartment to short the battery terminals. There is also no strain relief on the solder joints for the same reason.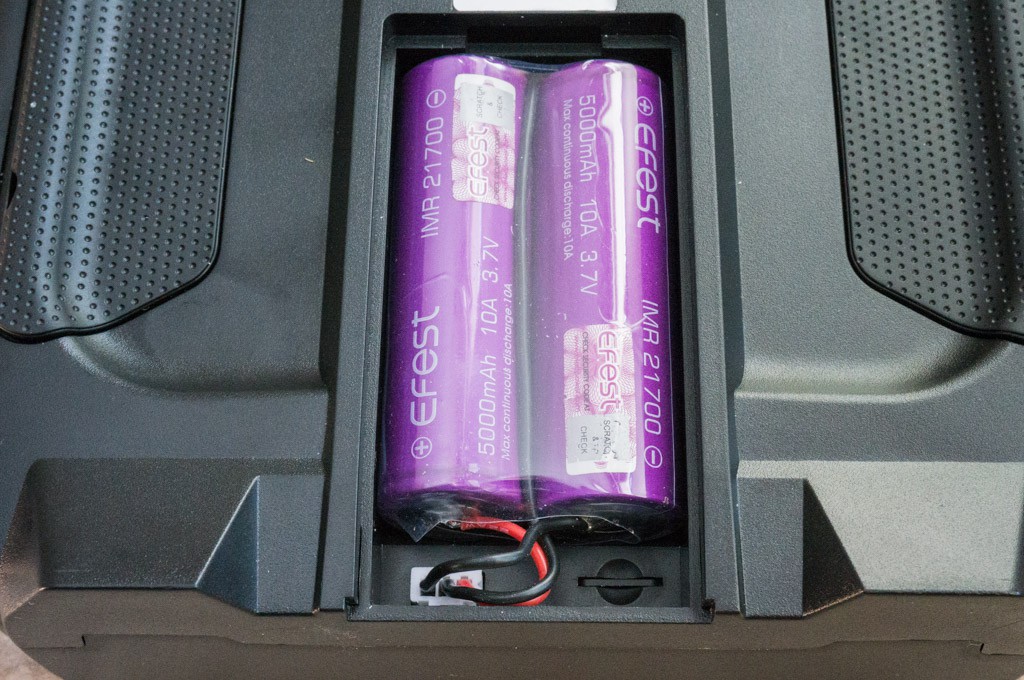 It is an extremely tight fit. The new pack must be shoved into the compartment with excessive force. I'm thinking of taking the back off of the T16 and run a heat gun along both sides of the battery compartment to expand the compartment and provide a bit of relief to the battery. 
It will require 3 hours to charge this pack at 2A. I changed the resistor that controls the timer, R5, to 470kΩ as a result. If the pack charges to C/10 in less time than 3 hours, it will turn off the charge indicator LED and finish the top off charge in 45 minutes.