Two things! First: I've been invited to show the Open Book Project at the Open Publishing Festival at 3 PM central time today (4 PM eastern, 1 PM pacific, 8 PM GMT). It will stream live here. Check it out if you can! 
Second: with many things on hold due to the pandemic, I had a run of the E-Book FeatherWing PCB's made for folks who want to DIY. They are now available on Tindie.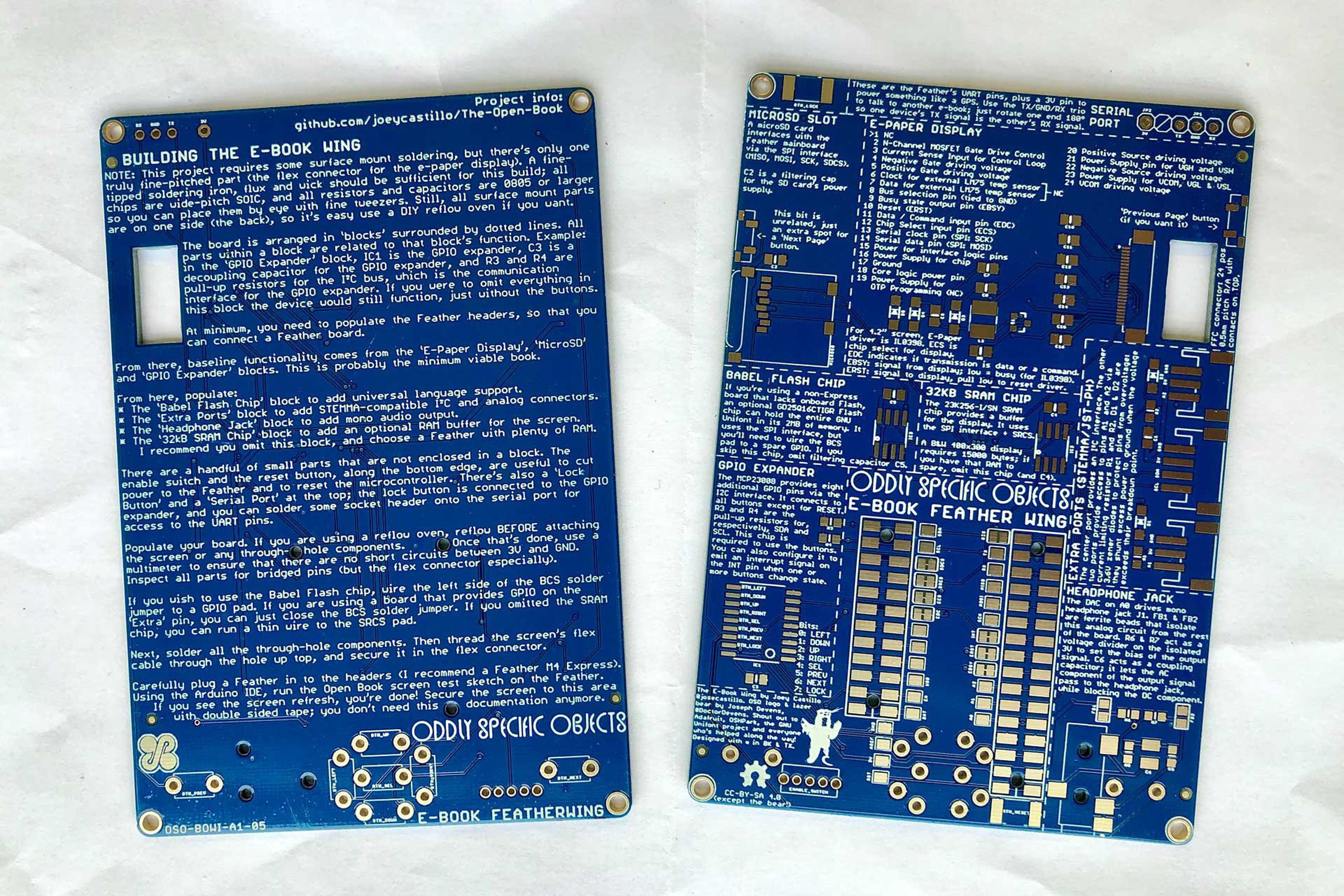 While it is compatible with the Open Book Arduino library, this is not the Open Book board; in addition to all the components in the BOM, you will also need a Feather M4 to serve as the brains of the operation. I chose to make this PCB available first because it is a simpler build than the Open Book, with only one fine-pitched part (the flex connector). I do plan to order a quantity of the Open Book PCB in the near future, but this is the news of today.