Fifty of these arrived last month. The Open Book PCB, Revision 5: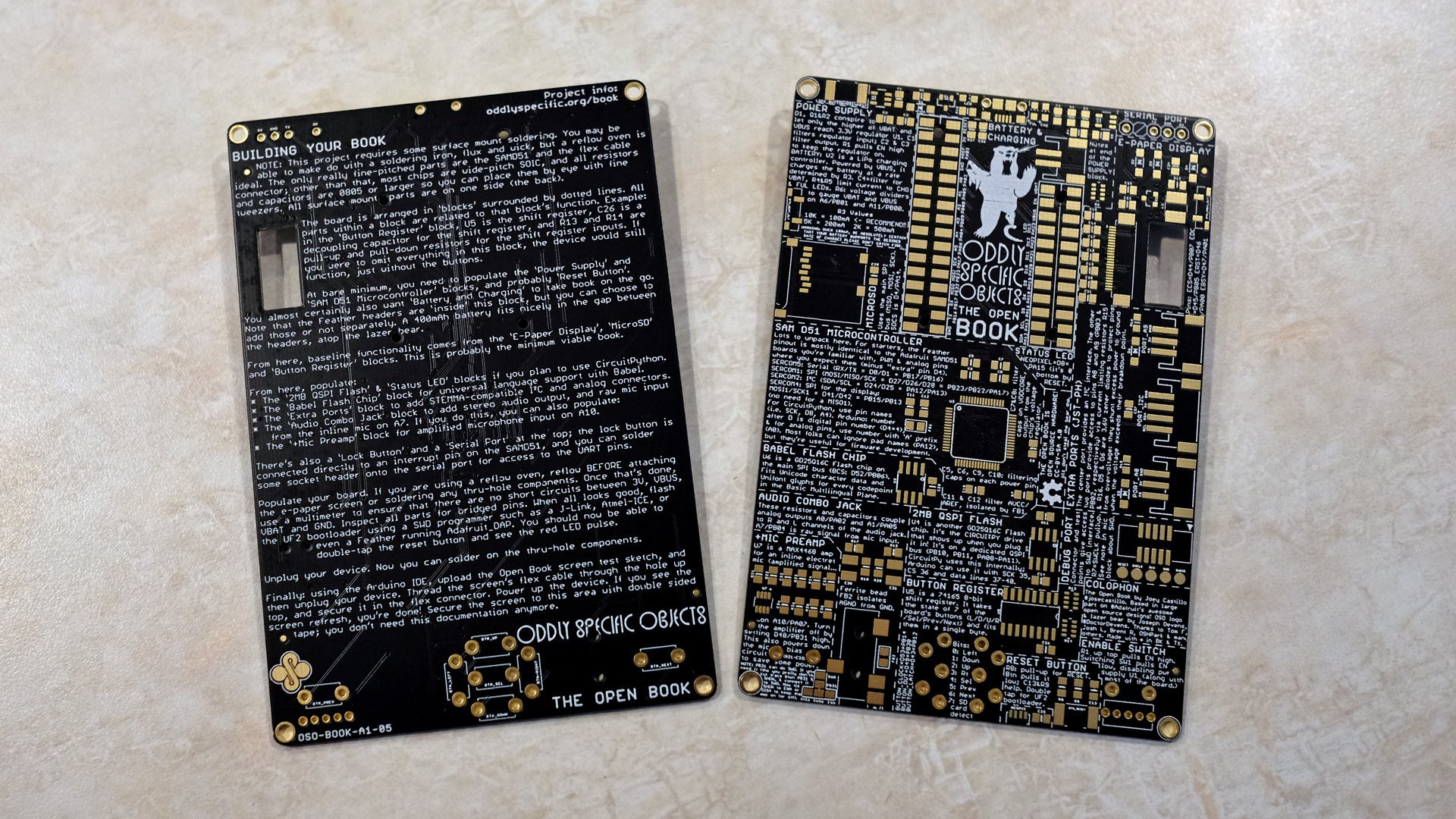 I've assembled and tested one; written a system test script and a sketch to burn the bootloader using a Feather M0; completed a first draft of the documentation, and I'm almost done with the Kitspace BOM. The goal for these is to sell the bare PCB's on Tindie, for folks who want to build at home. I had hoped to have that done by the end of June, but pandemic drama has slowed me down; still, they should be available by next week. Watch the Tindie store for updates.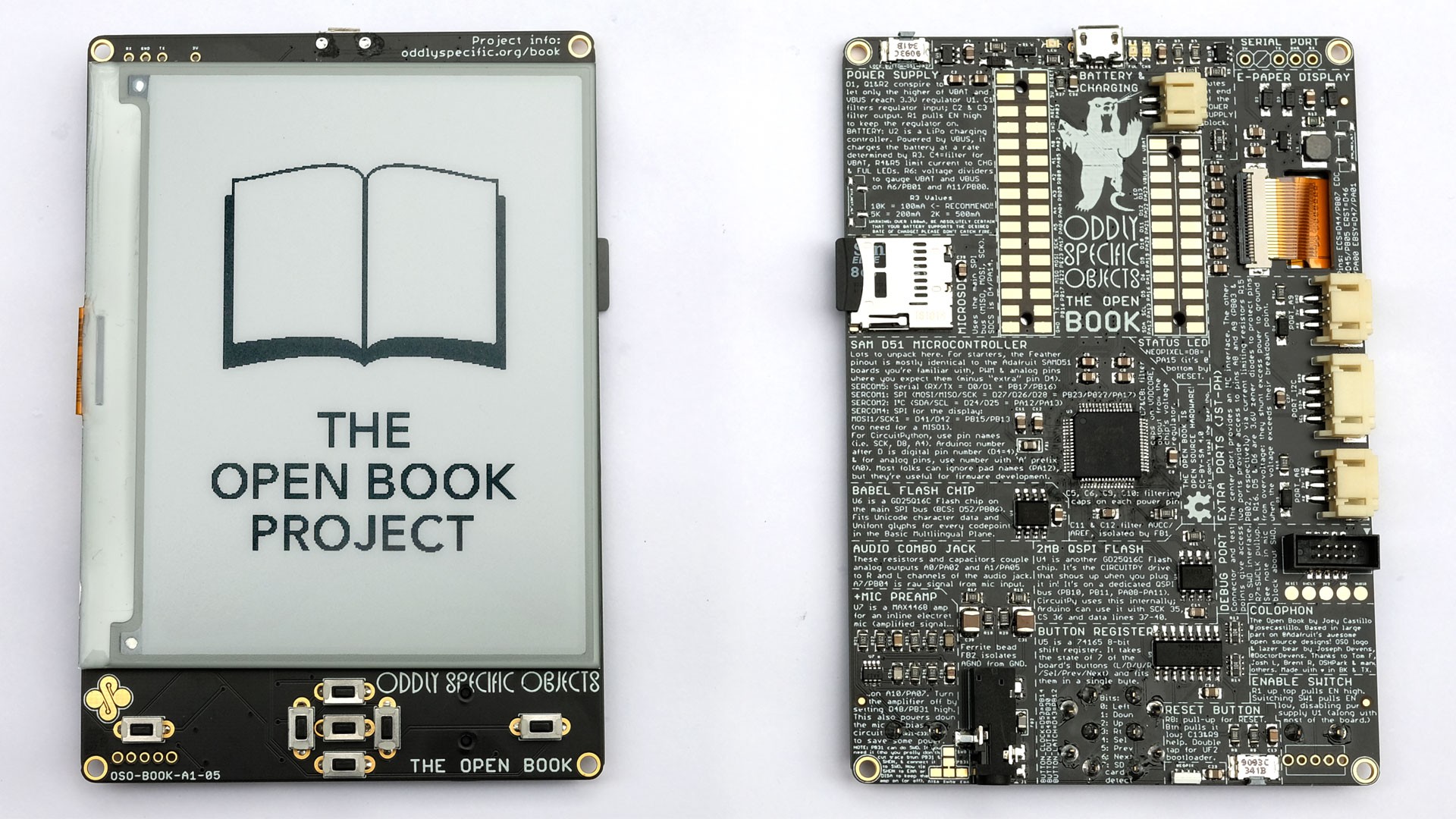 I sense that the novel coronavirus has defined this year for most everyone; for my part, I hate to admit, it's slowed some of the progress on this project. Naturally the Take Flight with Feather stuff had to be put on hold, but the pandemic also tipped me off my axis. Back in March and April, when the pandemic was reaching its first peak, I saw folks in the maker community designing ventilators and building PPE for front line workers, and I found myself wondering how responsible it was to be ordering parts for projects that weren't actively, y'know, saving people's lives. This time also saw me wandering toward work on wearable temperature sensing as a way to build technology that could be useful in the pandemic. That was before we discovered that the most useful and life-saving technology was a piece of cloth worn over the face.

Anyway. Given the constraints of the pandemic, my focus in the past month has been on making the project as DIY friendly as possible. Big friendly diagrams, a one-click BOM, detailed documentation and software tools to bring up and test in a simple, reproducible way. I wish I were posting today to say the PCB is ready to add to a shopping cart. 
But it will be soon!