Finally I've received my Scania Knob!
After few seconds I've figured out how to dismantle it so I can get an access to switch buttons for H/L gears and half/full. As it's turned out - it's very simple so only three wires are needed (in my case I'll give a four-wire cable so both buttons will work totally seperate).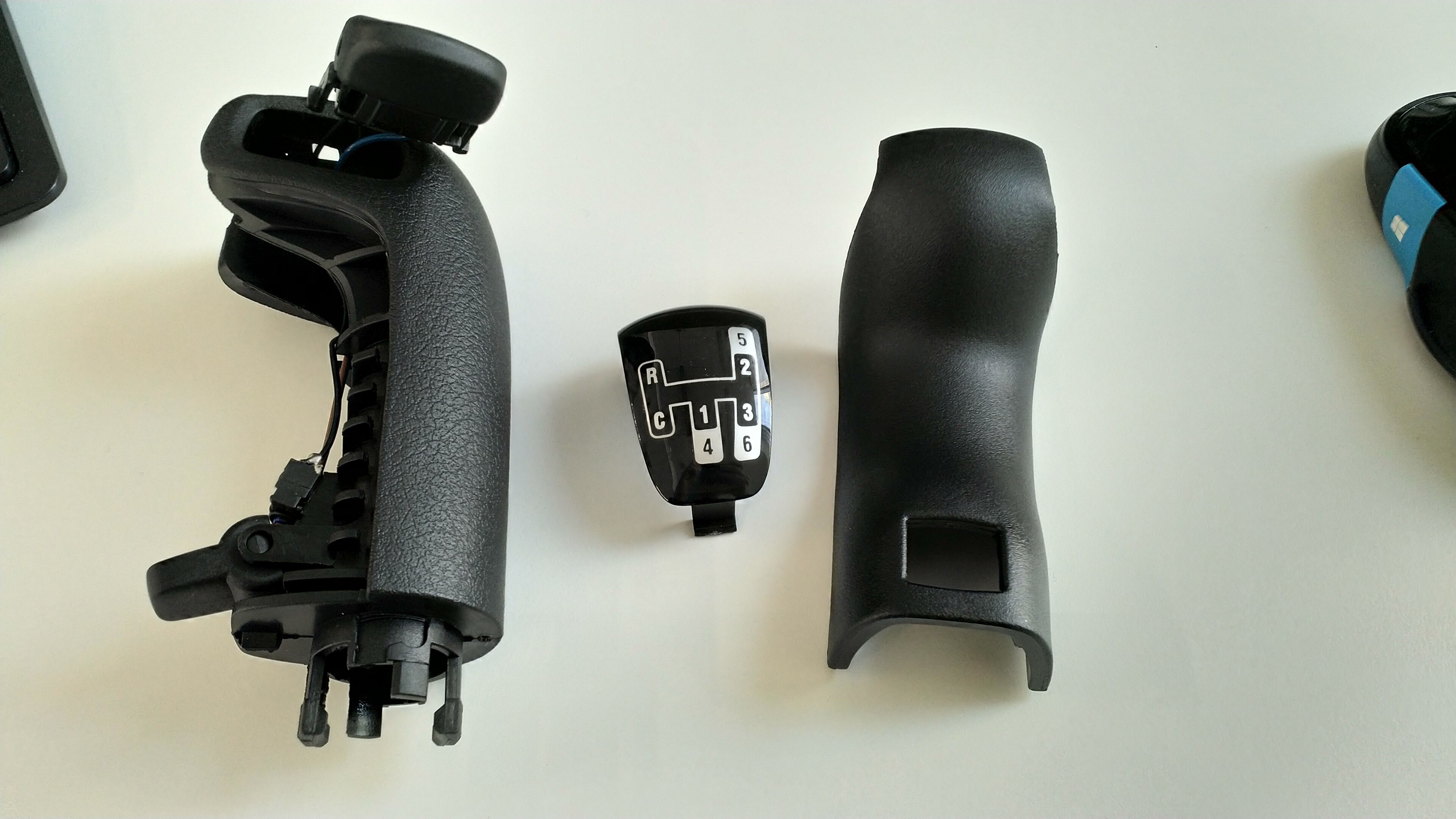 The buttons are simple on/off push-switches, so they work digital (0-1). That'll be easy to read them using an Arduino.

Now I just need to figure out how to mount it onto the Logitech Shifter stick.