Our goal for this project is to build a battery-less wireless powered drone. This is accomplished through a 13.56MHz class EF inverter on the primary side and a class E rectifier on the receiver side. The design and construction of this project is largely based on a paper published by J.M Arteaga et. al. in IEEE Transactions on Power Electronics titled "Dynamic Capabilities of Multi-MHz Inductive Power Transfer Systems Demonstrated With Batteryless Drones."

The high frequency operation of the system allows use to use nH level inductors for the power transfer coils. The result of this is that they are lightweight planar types usually constructed on PCB or as single copper wire turns (as can be seen deployed on the drone itself. The planar transmitter coil (and attached class EF inverter can be seen below (rendering also shown).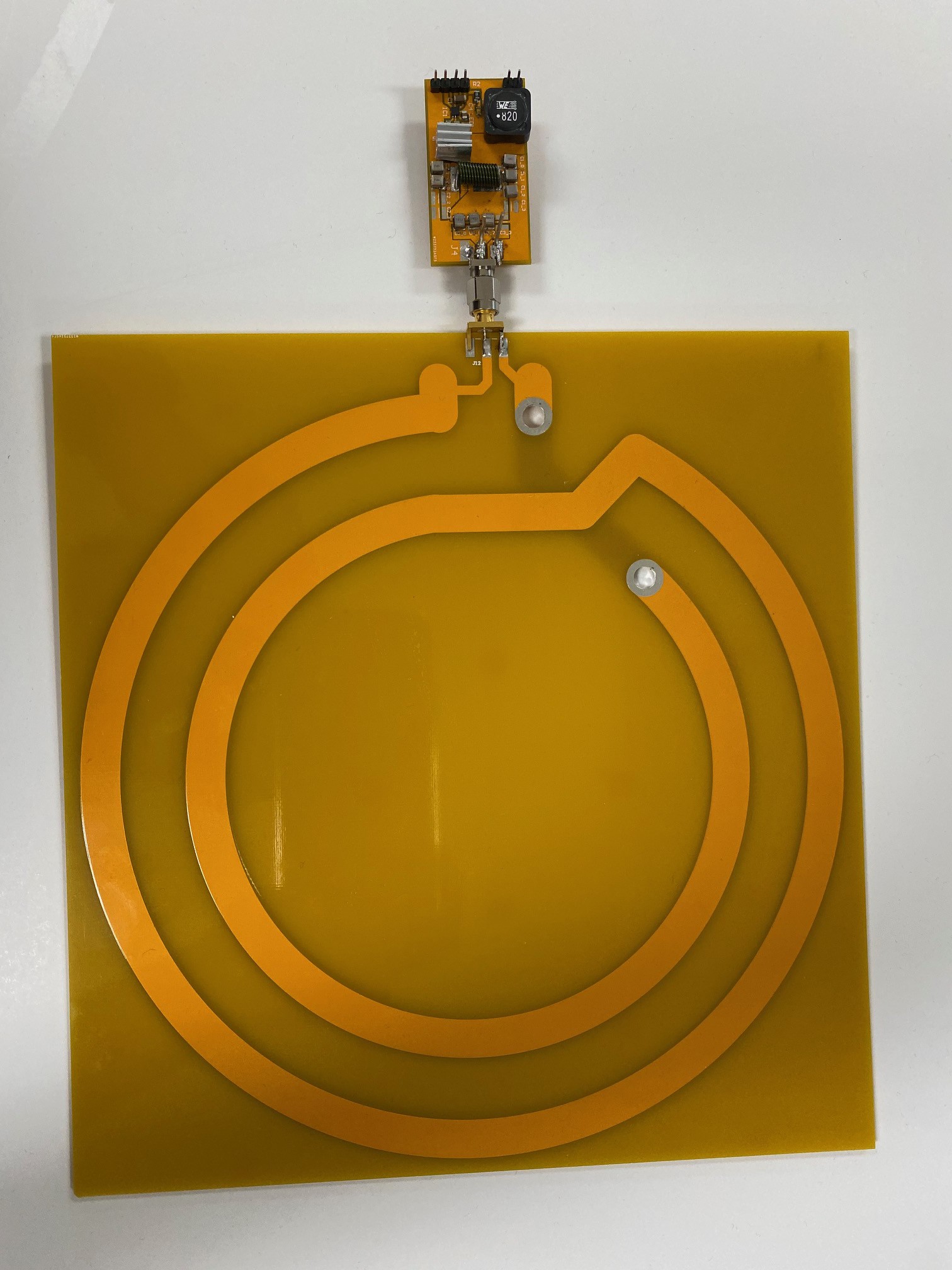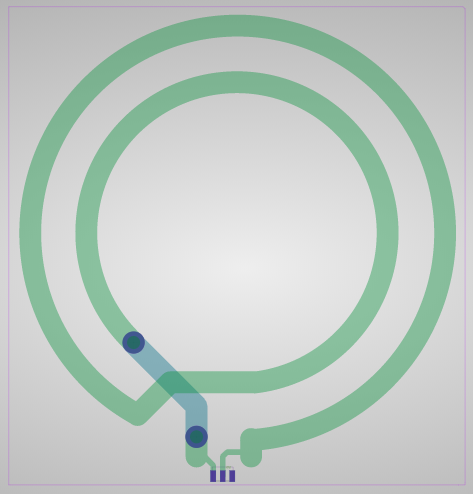 The top and bottom sides of the drones are pictured below. Note the receiver coil, which is attached to the drone's propeller guard, is comprised of a single turn of thick gauge copper wire. The receiver board, which contains the receiver resonant circuit, rectifying Silicon Carbide diodes and TI LMZ14203T DC-DC converter, is seen attached to the bottom of the drone. Despite the extra weight of these additions, weight is saved through eliminating the battery (since the drone is being flown completely by wireless power).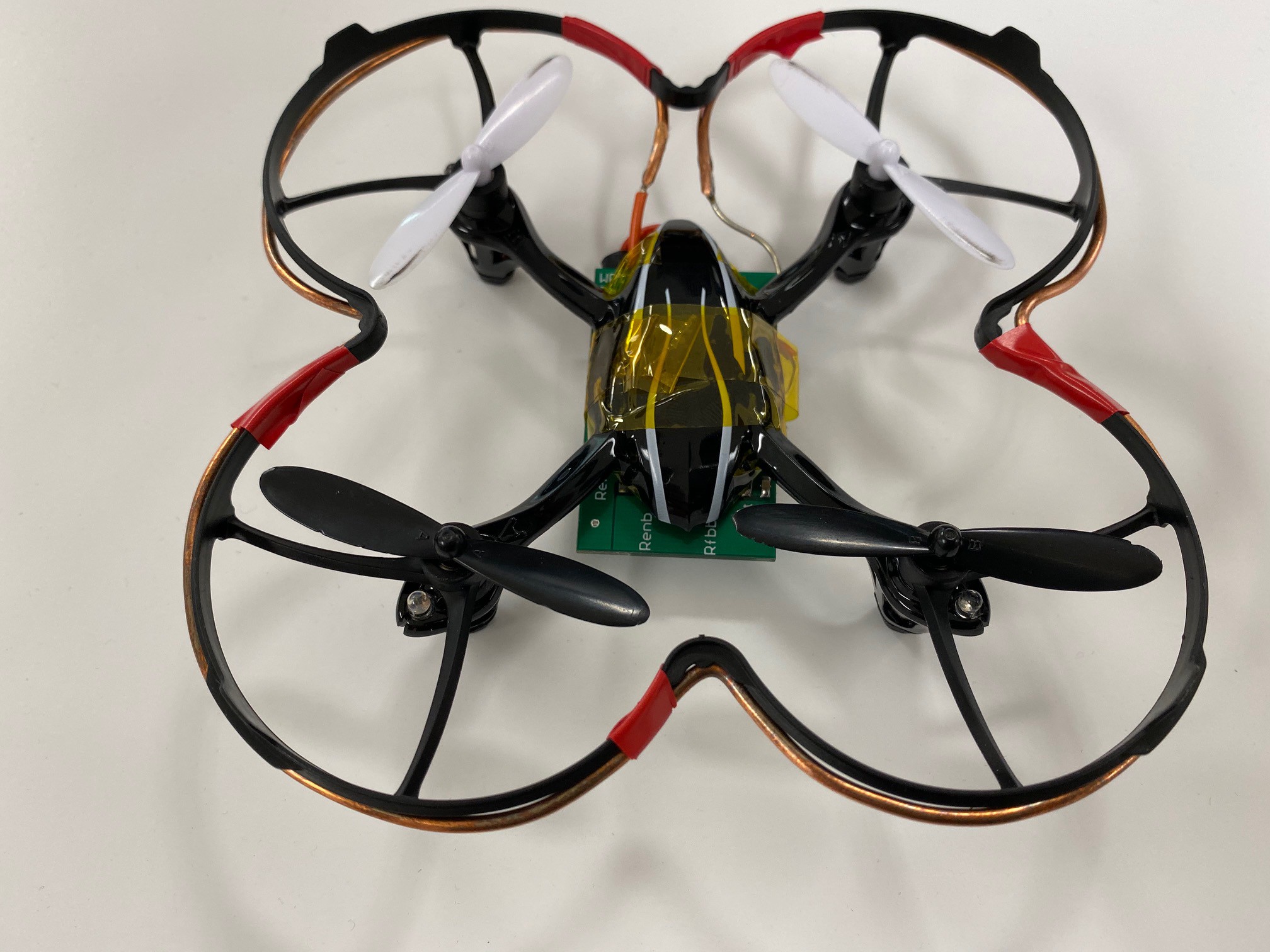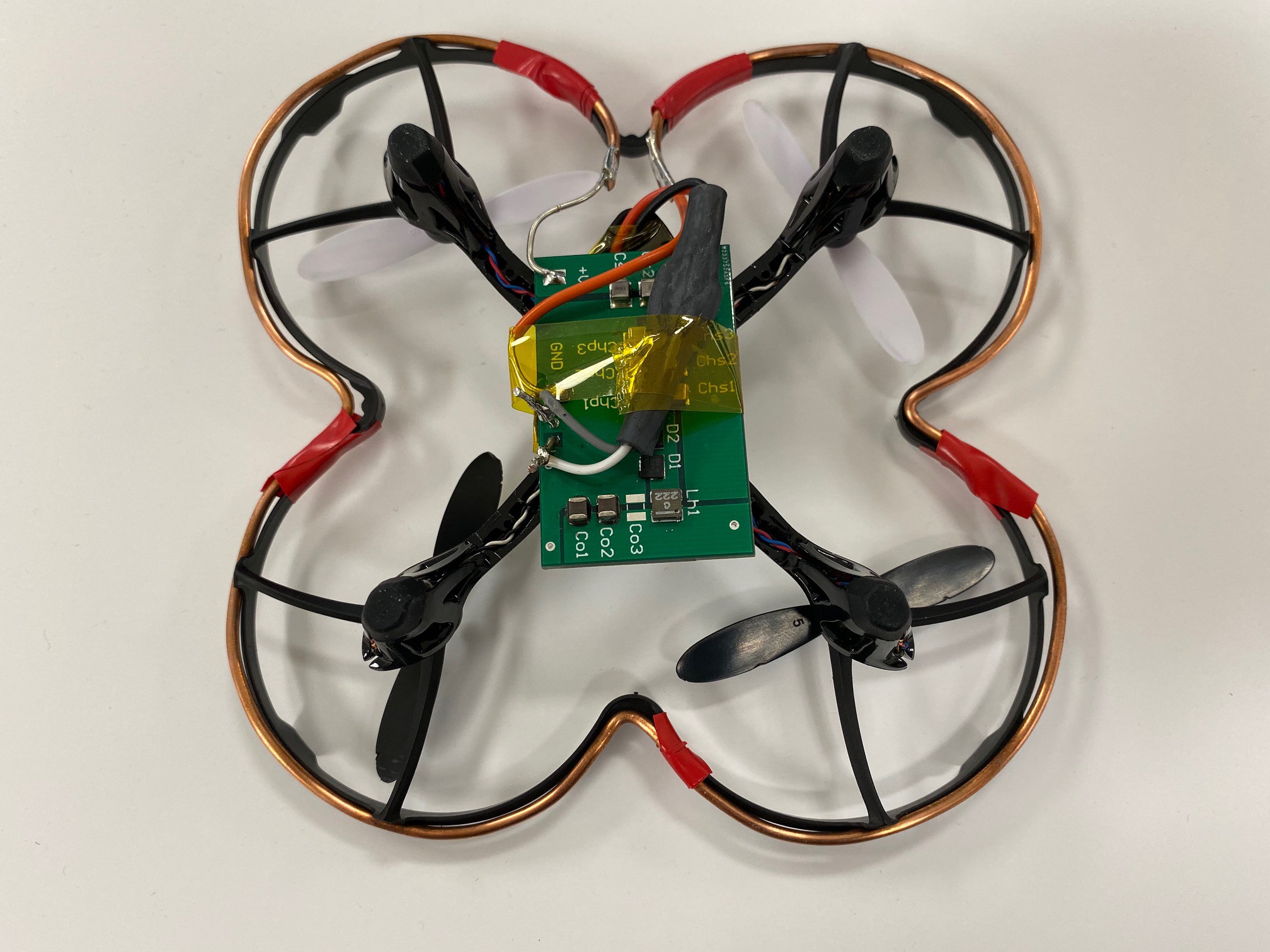 The class EF inverter on the primary side can be see below. The GaN Systems GS66504B MOSFET is below the heatsink. This device is actually bottom side cooled. This what led to the initially failure of the test detailed below. The device was not able to dissapate heat properly through the bottom trace, so thermal runaway occurred and the device burned out before the inverter could reach rated power to allow the drone to take off.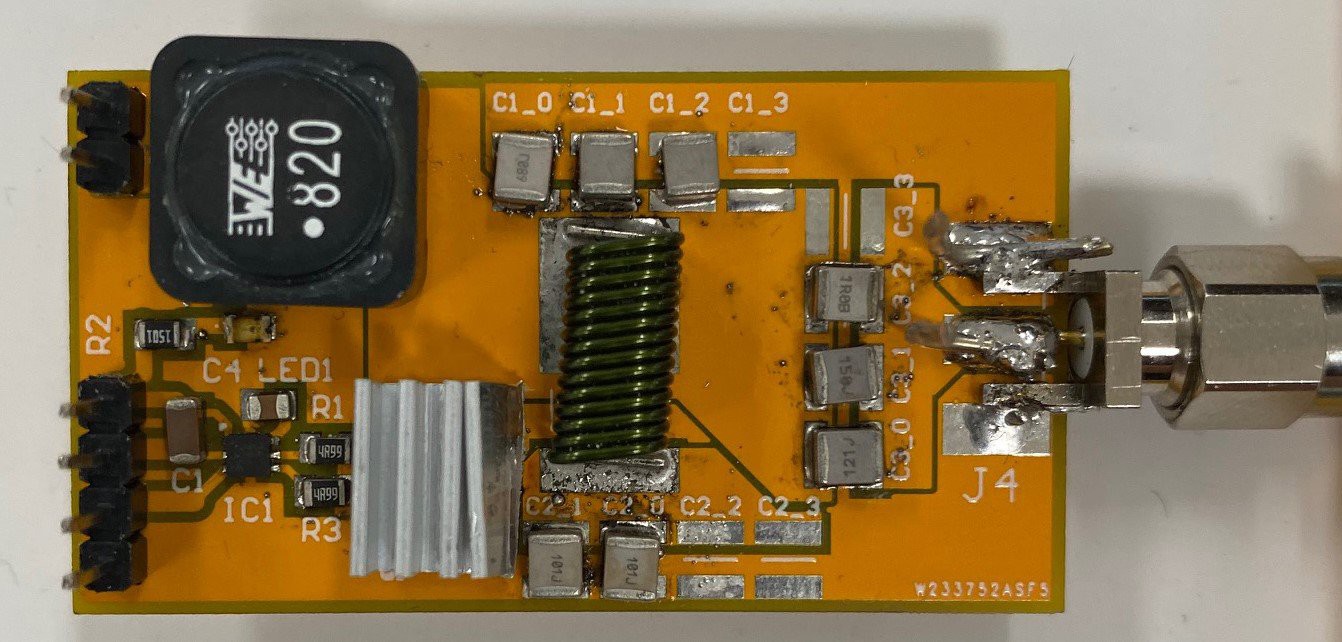 The Transmitter board is being redesigned with thermal vias and a exposed copper pad for the bottom to allow for proper cooling. This board is being ordered today.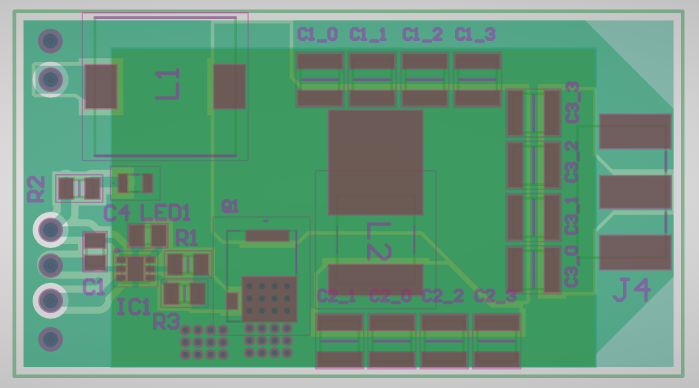 Below is a video of the initial test. Motor start up occurs at about 44 seconds. It should be noted that there is no battery on the drone and it is completely receiving it's power wirelessly from the transmitting coil. However, the motor cuts out since we can't push much power to the transmitting coil due to the GaN MOSFET overheating because of poor board design. Hopefully we will solve this issue with the redesigned board shown above.
UPDATE (01/06/2020): The new boards have arrived. the new thermal design can be seen. We will be assembling these boards in the next few days.