Today is a good day for 10AxisFeatherWing (and LE)!
After checking the PCBs for the 10AxisFeatherWing and 10AxisFeatherWingLE, I ordered the parts from DigiKey, and the PCBs from OSH Park. I am so excited to try these things myself!
Also, I just found out that my school just had reflow ovens, so I look forward to making (or baking) these PCBs!
Here are a few pictures of the PCB renders from OSH Park: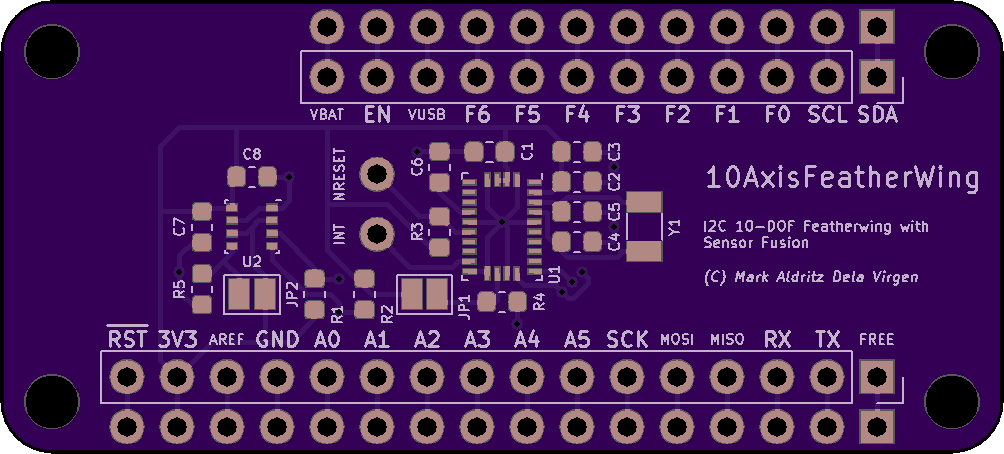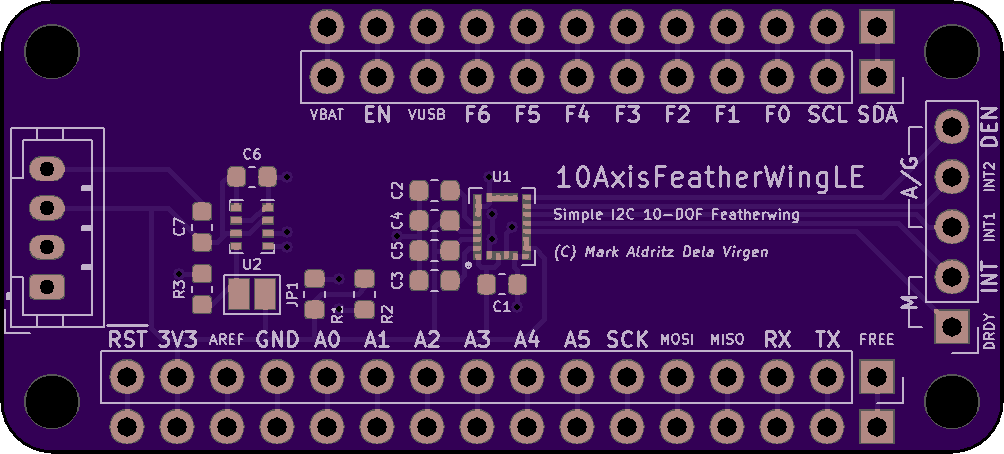 Ain't those purple PCBs cute?