STM32F103C8 vs STM32F030F4 vs STM8S103F3 vs Arduino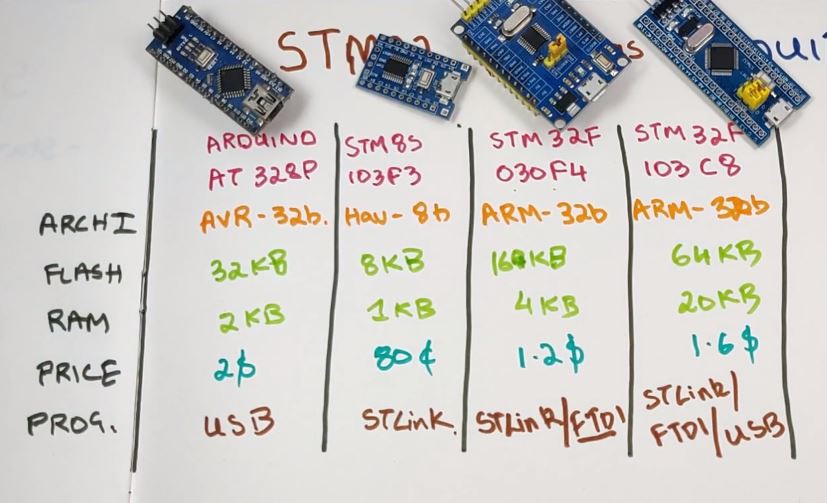 So, according to the above comparison that I've drawn, let's summarise our findings:
1) The Arduino and the STM8s are 8-bit processors and the other two are 32-bit MCUs.
2) The STM32F103 has the largest flash memory which is double in comparison to the Arduino, whereas the RAM is 10 times bigger than that of Arduino.
3) The price of the powerfull STM32F103 is lesser than that of an Arduino Nano clone but in a comparable range. The STM8S103, on the contrary, makes its case as a cheap micro but definitely delivers lesser power.
4) Programming the Arduino is as simple as plugging in the USB cable and hitting the upload button in the IDE. The STM32 series do not have this feature out of the box but can be added to the STM32F103 by uploading the Arduino bootloader to it. Which is what we are going to do in the next steps :)