Working Principle
On one side, the first player rotates the knobs which move the belt-driven "moving frets. " These control the effective length of vibrating strings (distance between the fret and the bridge), therefore the natural resonance frequency and the pitch.
The second player hits on the switches, hitting the string with a piano-hammer like mechanism. 
The transparent knob casing contains an Arduino which decodes a MIDI file and outputs LED signals at varying points of the knob, directing the signal to the knob player (and potentially the hammer player), acting as an additional communication layer. 
General Construction
Plywood - rails, top, body (box)
3D Printed PLA Plastic - knobs, "moving frets," bearing mounts, bridge
608 Bearings & M3/M4 fasteners were used throughout.
Violin Strings - The maximum fret-bridge length is actually 30 cm, totally violin range. 
(Acrylic) - wanted to use them, but did not have any of them at hand.
Components Breakdown
The instrument is divided into three main parts:
Total part count excluding the fasteners is: 137
All the parts were designed with the manufacturing method (laser cutting and 3D printing) in mind, so are mostly flat with equal thickness or have little protruding features (to print without support).
Top Plate Pattern
The creation of the pattern was totally coincidental. We looked for a good pattern, but with very little success (also thanks to how unoptimized Fusion 360 is). We traced a random "curvy pattern" image off of Google, and I felt I was to lazy to trace every single curve. Playing around with linear and circular patterns, the resultant pattern came up, and we were more than satisfied. Maybe except for our instructor who had to sit through the cut for hours that night.
Design Process
First few concepts on paper
Blender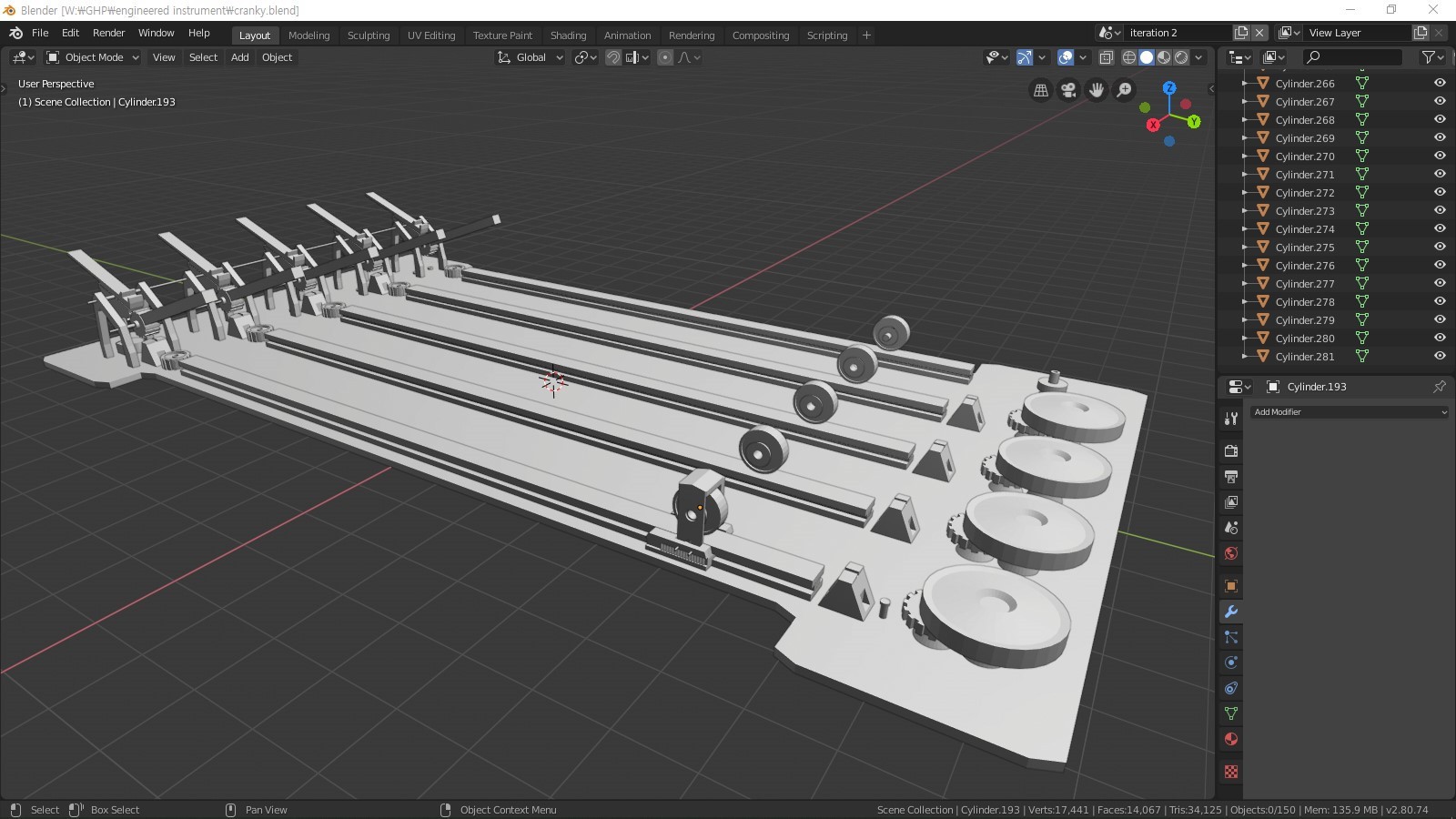 The use of Blender to detail out the geometries of individual components in Blender was so helpful in doing CAD later on. 
CAD - v1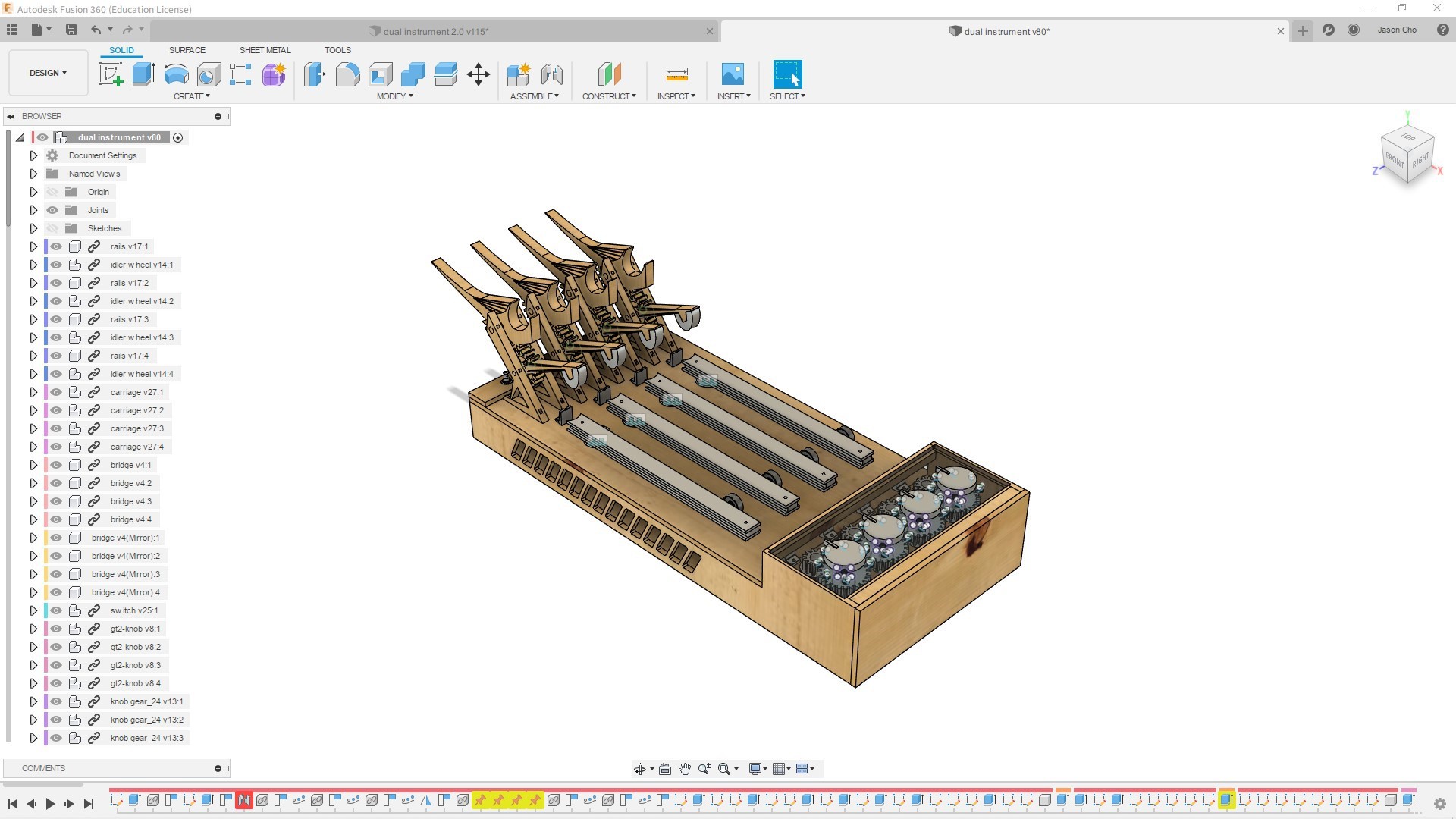 CAD - v2
Lack of part organization and sole focus on speed cost us a lot later on (with feature rebuild issues), so we had to redo the most of the CAD before proceeding. (We also did not use Parts-Assembly structure but the Component feature, also not so helpful.) 
Renders/Pictures