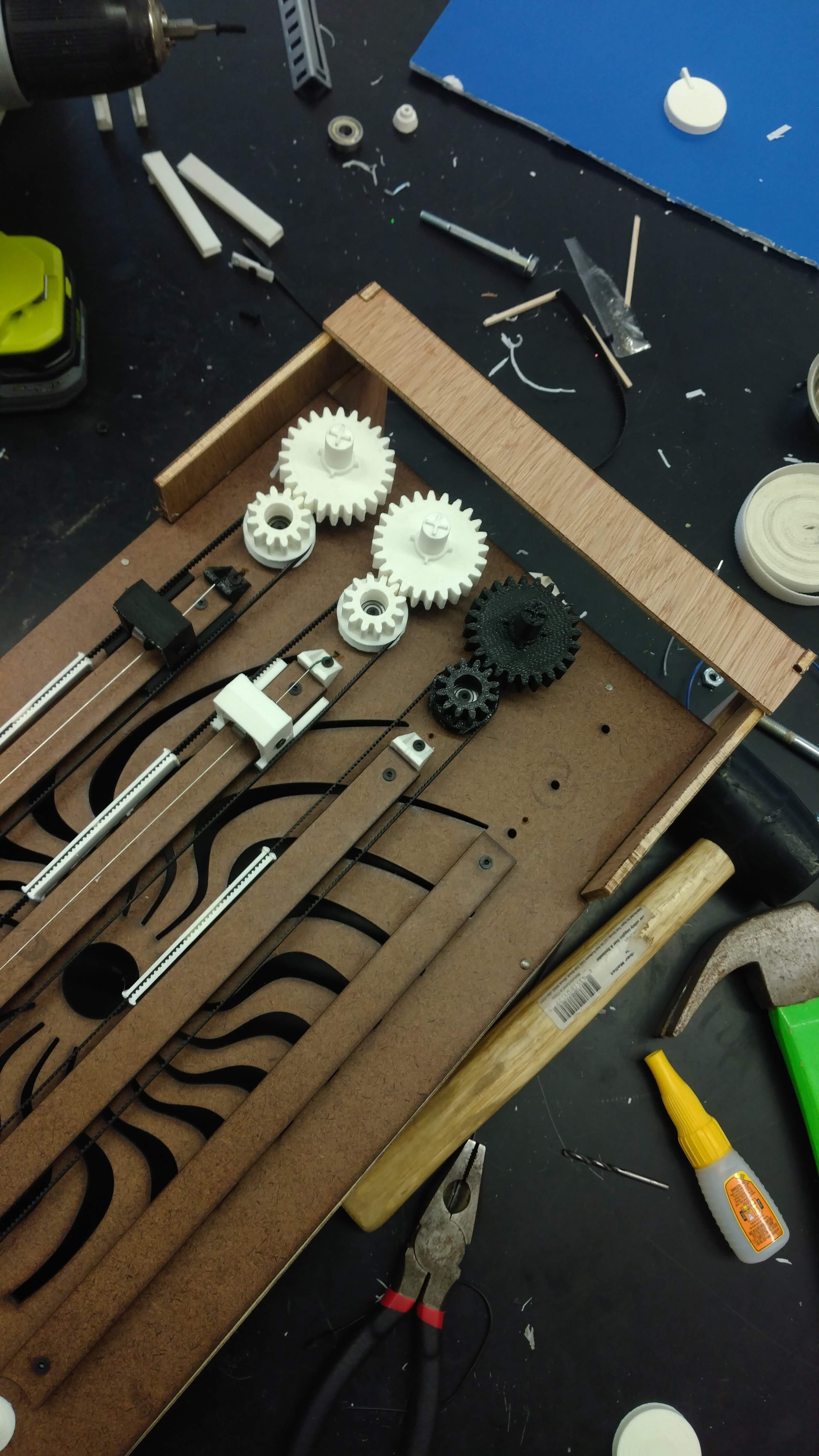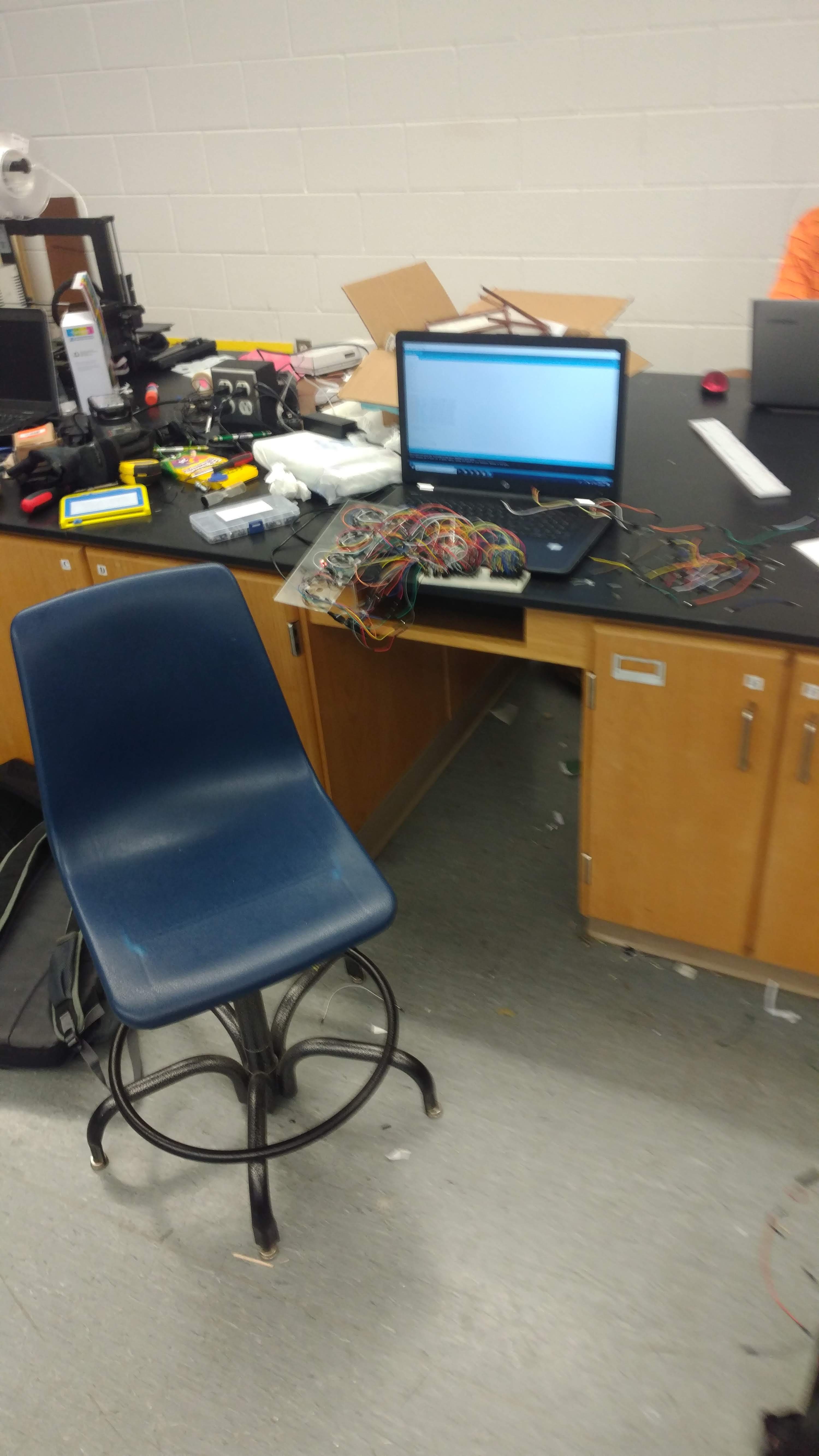 We constructed our first prototype and presented it in the STEM Exposition thing on last Thursday of GHP. 

The precious programs and electronics were taken off of the project because of the tight deadline, which we later regretted, realizing the project did not have to be presented in its refined state or anything. 
Lessons learned:
The design does not account fasteners into account very well, and tolerances were quesitonable
The hammer mechanism does not work with the strings. 

As a temporary fix, we just plucked the strings with a nickel (coin).
More research is required... may be that we could not use soft material on contact point, but more likely just that violin strings (with a lot less tension than piano strings) don't fit the mechanism.

The sound is really small. Needs active amplification or just better acoustic design
The top plate bent a bit due to the string's tension. The tension can be mitigated with lower string height, but the construction material (MDF instead of plywood) also may have contributed in it. 

June 2019