I will build the Backend for you. Options to integrate APIs into the screen right now are:
Google calendar - Timetree (shared calendar) - Weather (darksky API)
In case you don't have a 3D printer. I will print it a 400*300 4.2 Case for you and cover up to 5€ from the shipping costs
What you need to build this in your side: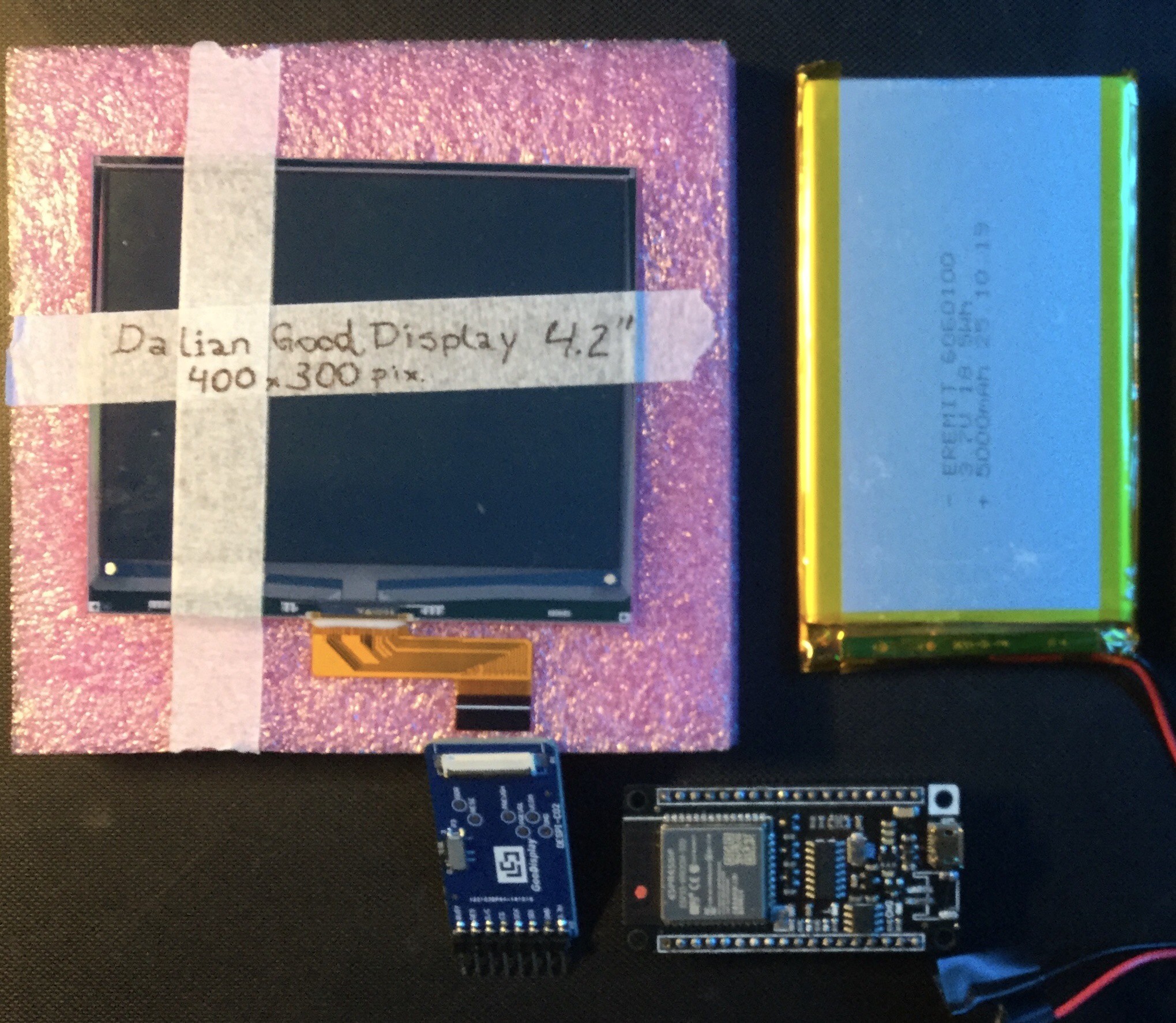 Look at the components for more information. All components excluding the 3.7 Lion battery cost around 35 u$ or 40 top if you want a very low sleep consumption ESP32. But you can use any ESP32 that you already have, the essential part that is the EInk costs 26u$ in Aliexpress. Make sure to select it with Adapter Board that is the SPI adapter.

The result after building is like this, a small dynamic Eink, that you can stick to your fridge or without magnets and 2 holes, to mount on the wall.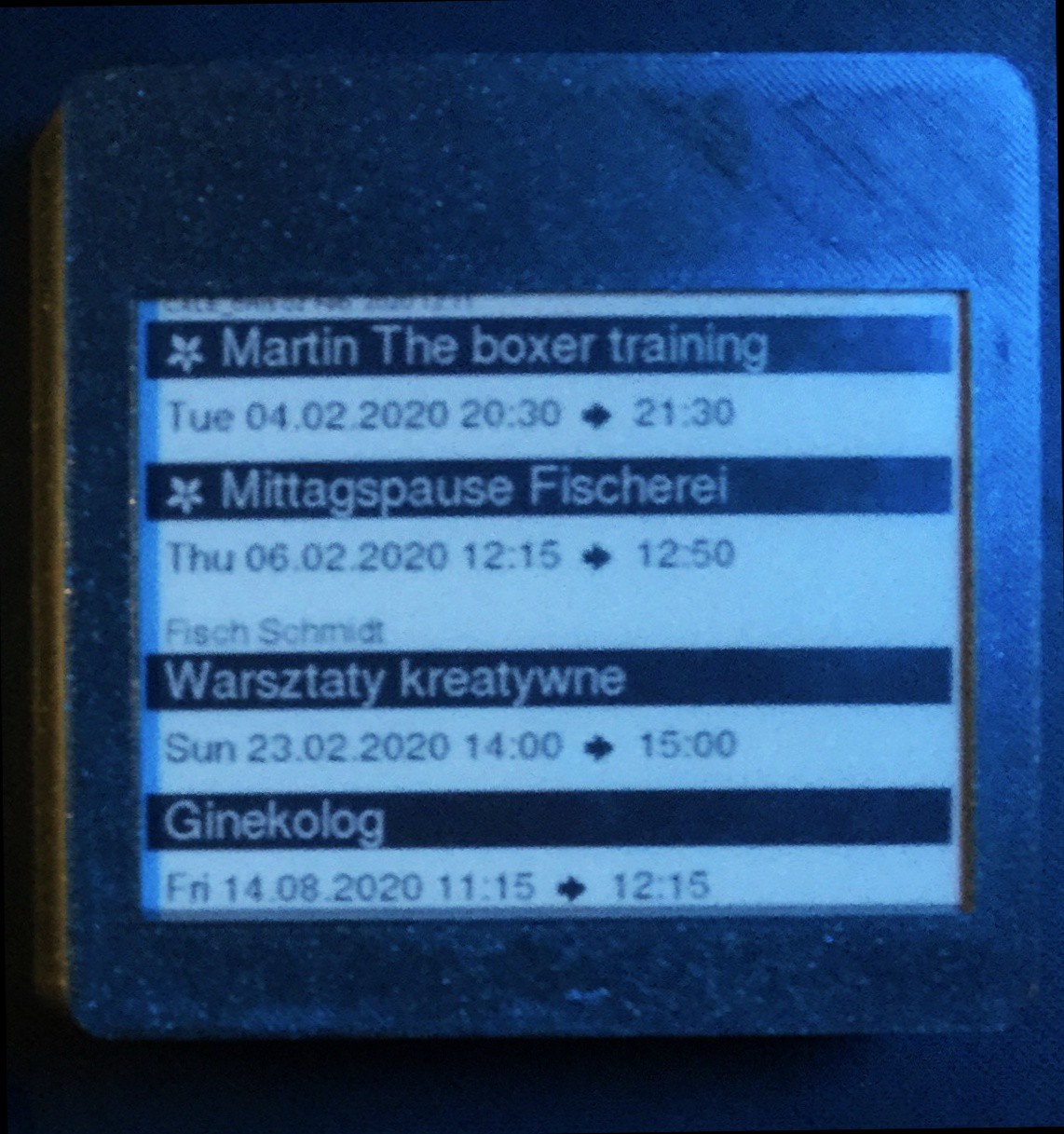 Backend integrations are coming soon in a new format, with a small Admin-Backend so you can select what to print in your screen, plan looks like the following. 
If you like the idea, just send me a short message, here or add me to your twitter and I will add you back.