I made this for my mom a couple of years ago when she was sick. They're a few of her favorite things; kittens most of the time, morphine just while in the hospital.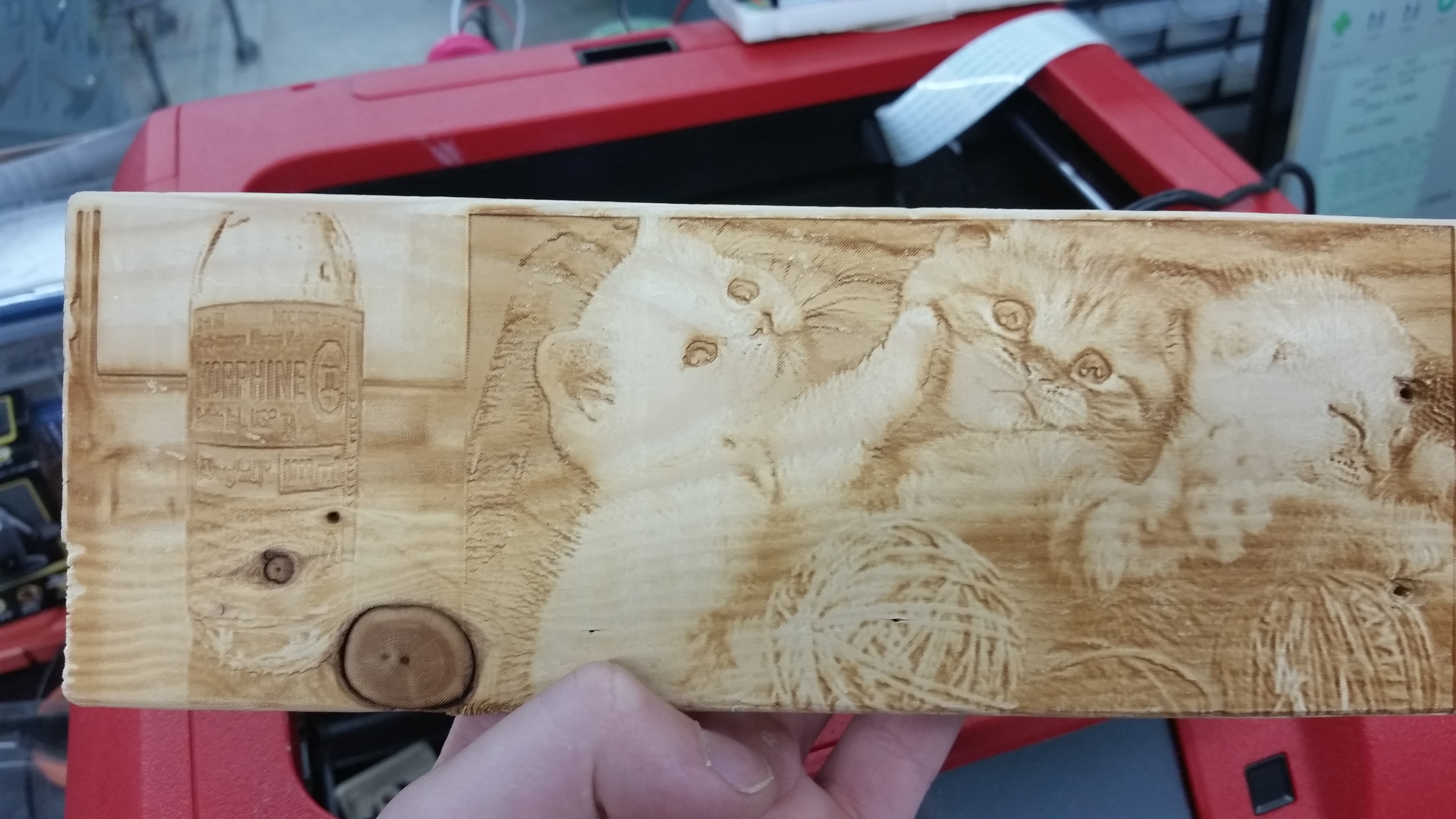 So I stuck it on the Finder bed with some brown paper underneath and set it to take 350 pics with about 25 percent overlap (final 50 megapixels).
there're those obvious scan lines (from insufficient overlap over reflective areas), and I didn't show you the cropped part, but overall this one turned out awesome! I especially like looking at the areas where the grain of the wood is exposed: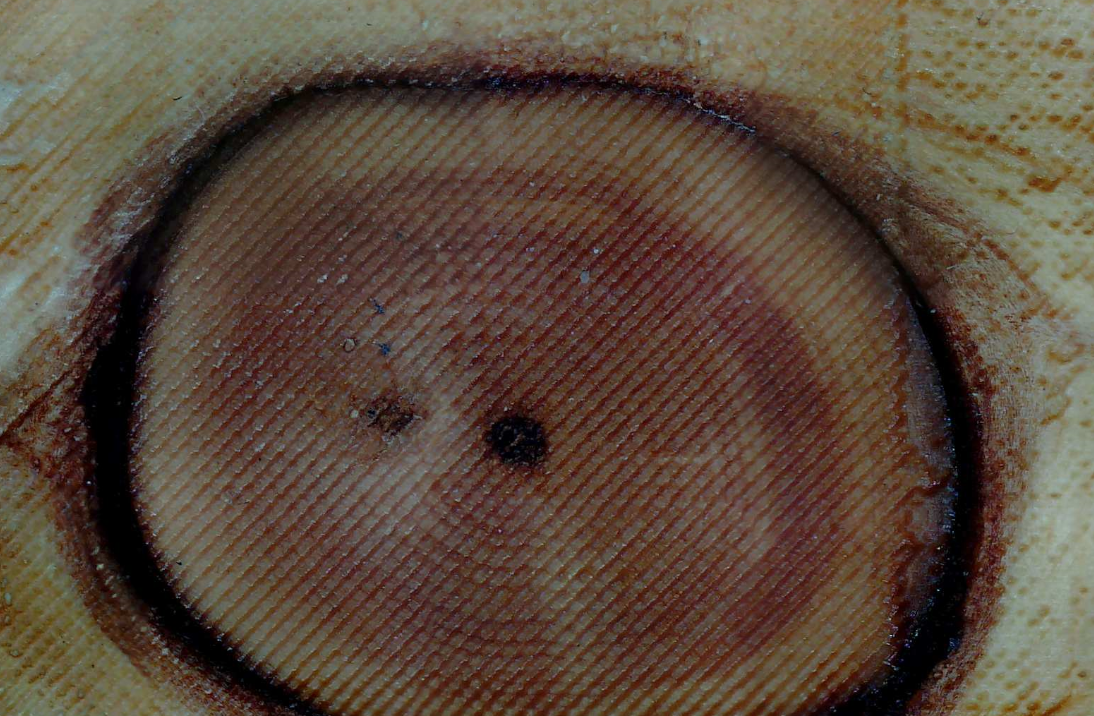 You can clearly see both the rings and the individual raster dots from the laser. I might try doing a high res scan on this kind of feature next time. 
And now it's next time, so there it is:
484 pics of 40% overlap picked from 2 different Z heights (900 something total). Here is where you can clearly see the color artifacts from the stitcher, especially compared to the medium res image before it. as usual all the detail is still there, ICE is just weird about it. 
And for the lazy who don't want to click, here's another zoom of the center of that image above: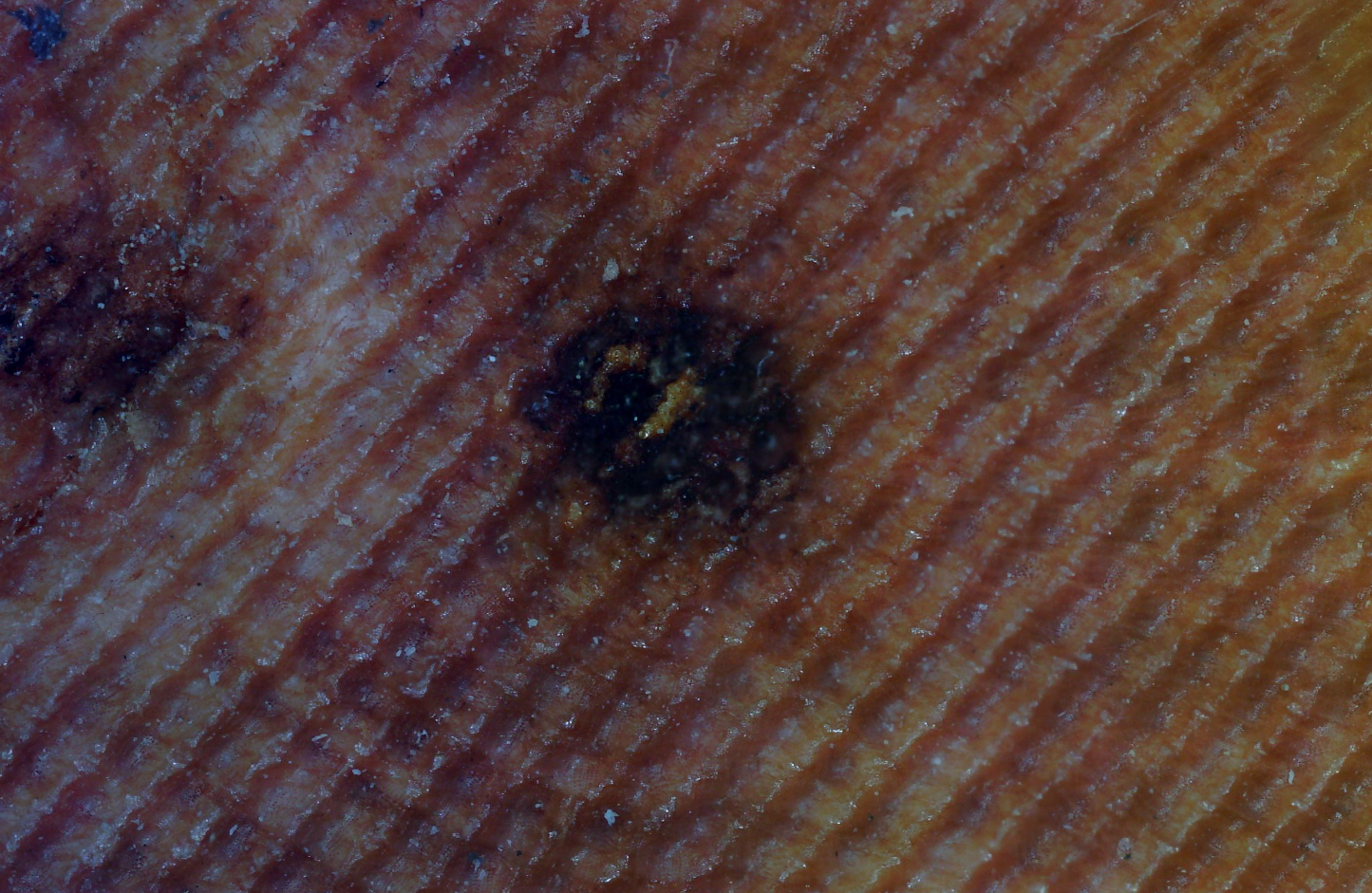 Even that image displayed on most screens is a bit zoomable. I really want to go one level deeper, but I think I'd need some new equipment.