This is simple carrier/ breakout board for fixed, static powering nixie tubes,
You can select symbols/numbers with DIL switches or wire jumpers
You can use this symbols,
IN19A - (К, М, Р, m, µ, n, %, °С),
IN19B - (S, F, H, V,T, A, Hz, Ω),
IN19V - ('A/B', '~', '<', '--',="" '="">', '+', 'dB')
IN14 - is nixie with numbers but you can use it for letters "I" and "O"
PLEASE CHECK TUBE WIRES BEFORE SOLDERING, SOME LEGS ARE UNUSED !!! THEY ARE NOT 100% IN14 COMPATIBLE
BOM, YOU NEED for 3 tubes:

high voltage power supply (ebay) ... can power more tubes 
combination o IN19B or IN19A
3x 10K resistor for backlit
3x 12K resistor for tubes
3x dual color led ... you can switch color with polarity change RED/BLUE or normal led with your favorite color
DIL switches or wire jumpers
THAnkS use 2 connected boards in chain and combination of tubes (BBB AAB)

Of course for this project is PCB board more complication than help .... solder 13 nixie wires to PCB instead just 2 connection ... but I like boards, finally it look more professional.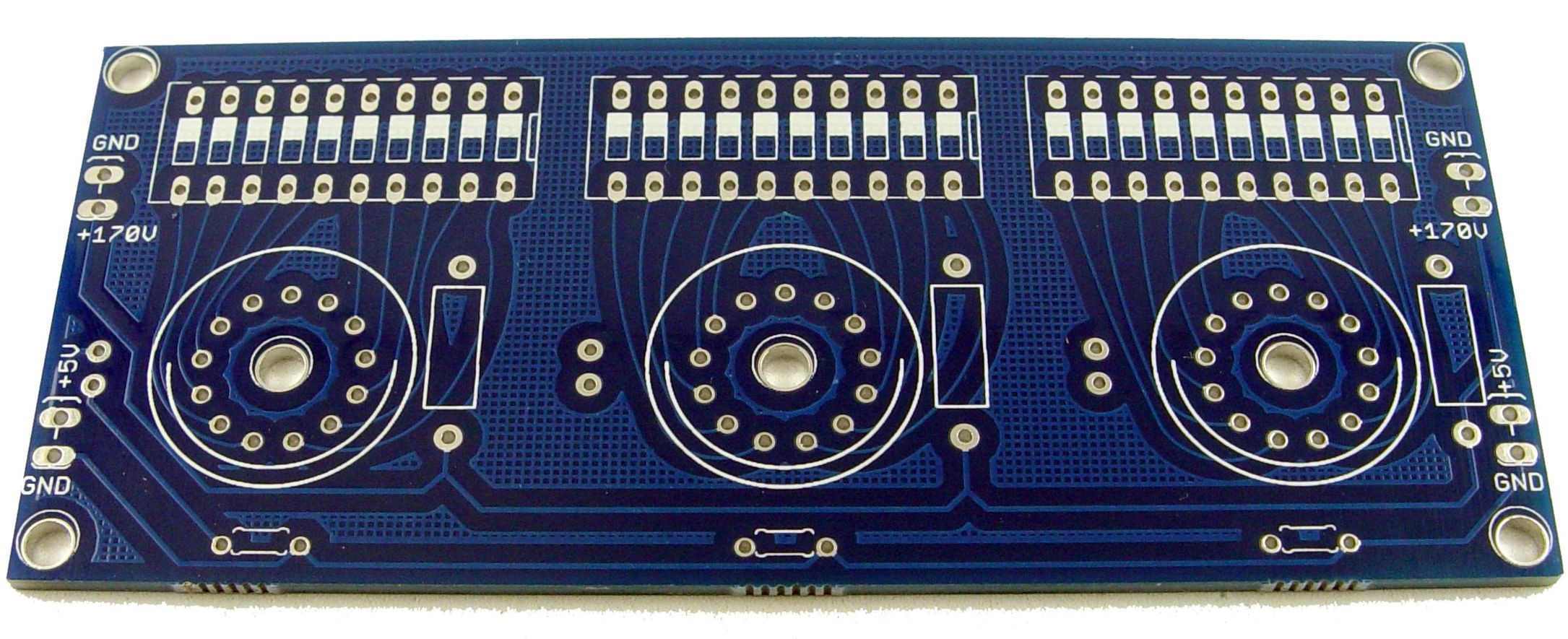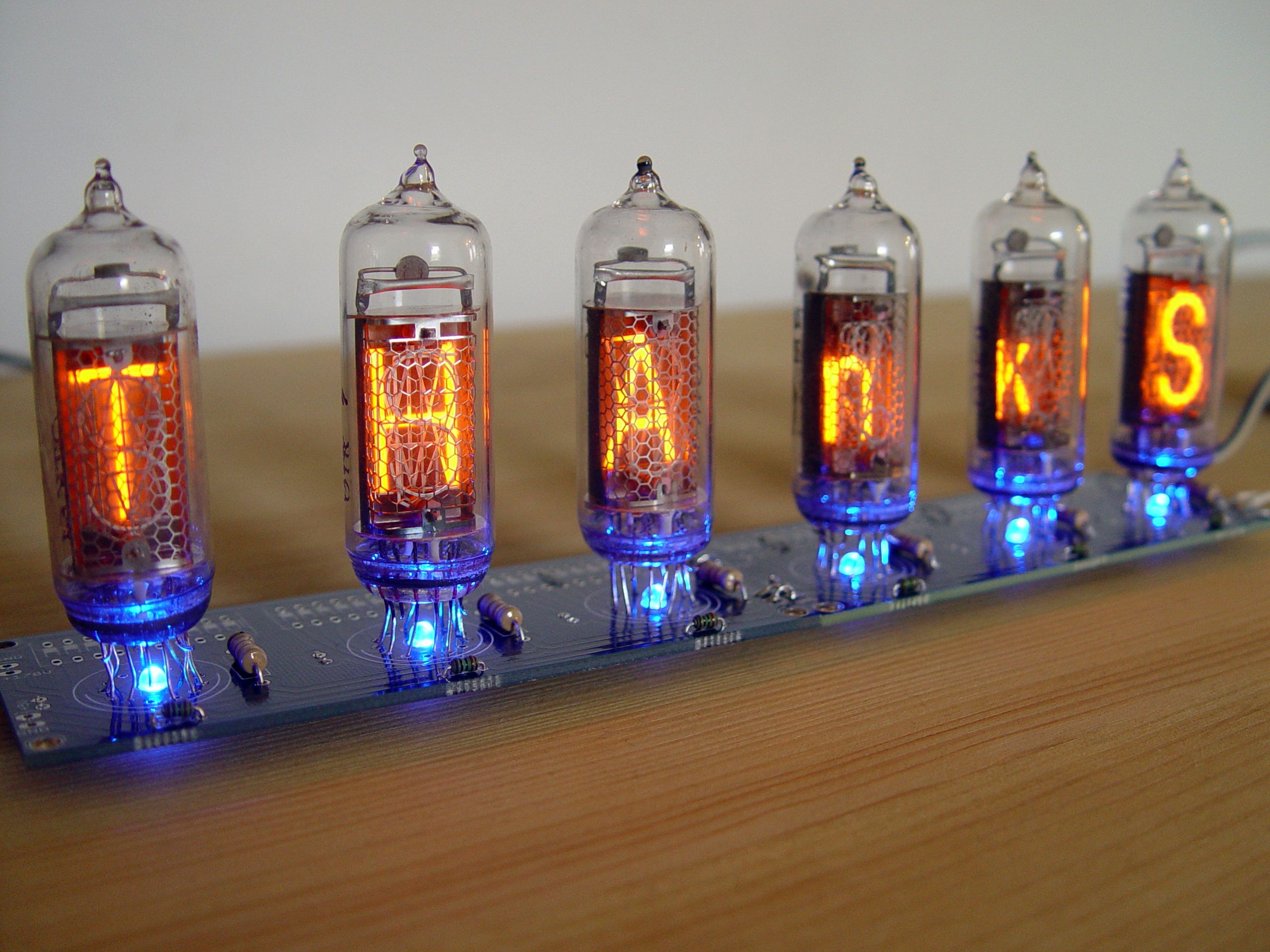 Some inspiration from web ....