A few pictures of the printer at the moment.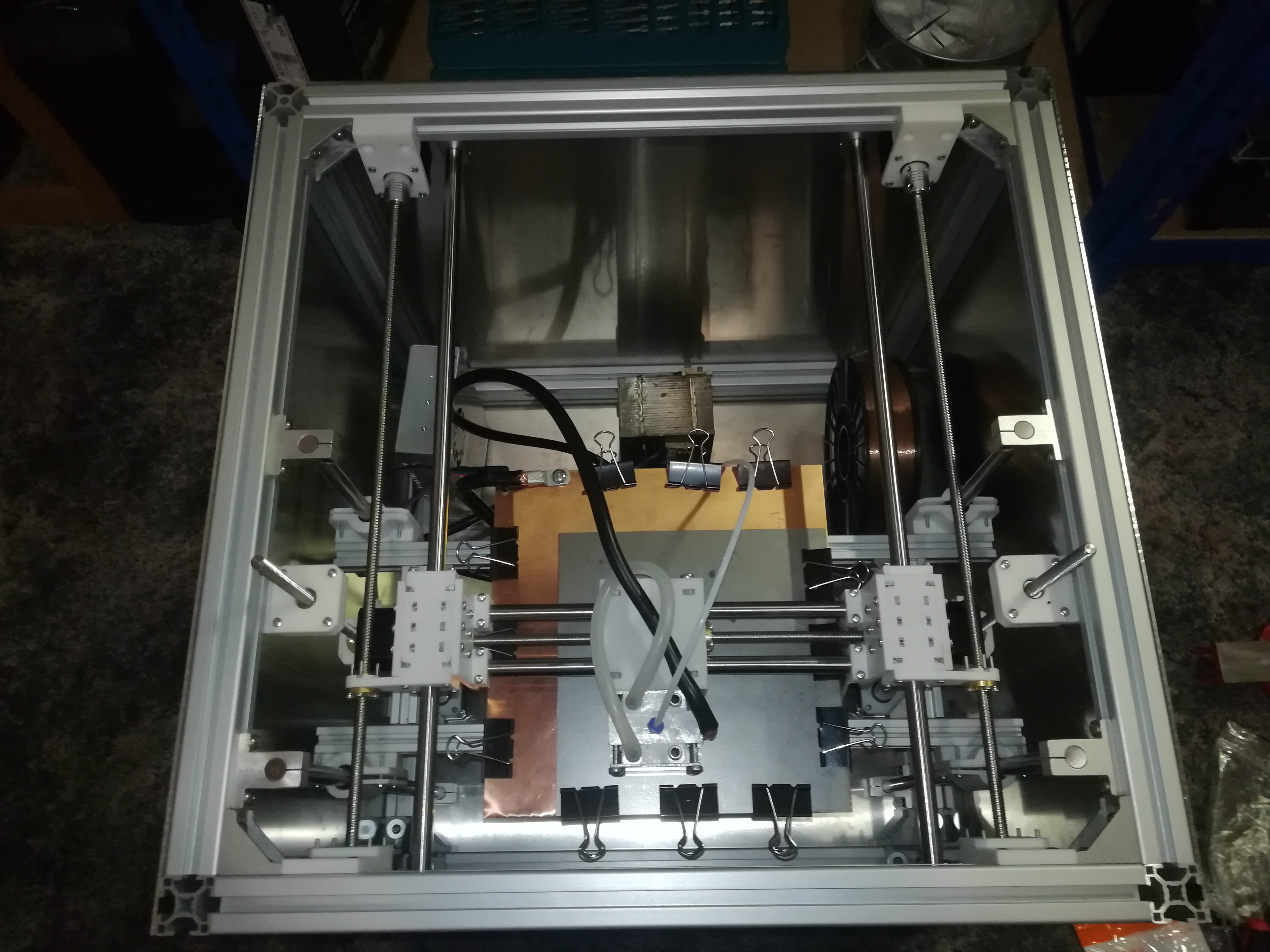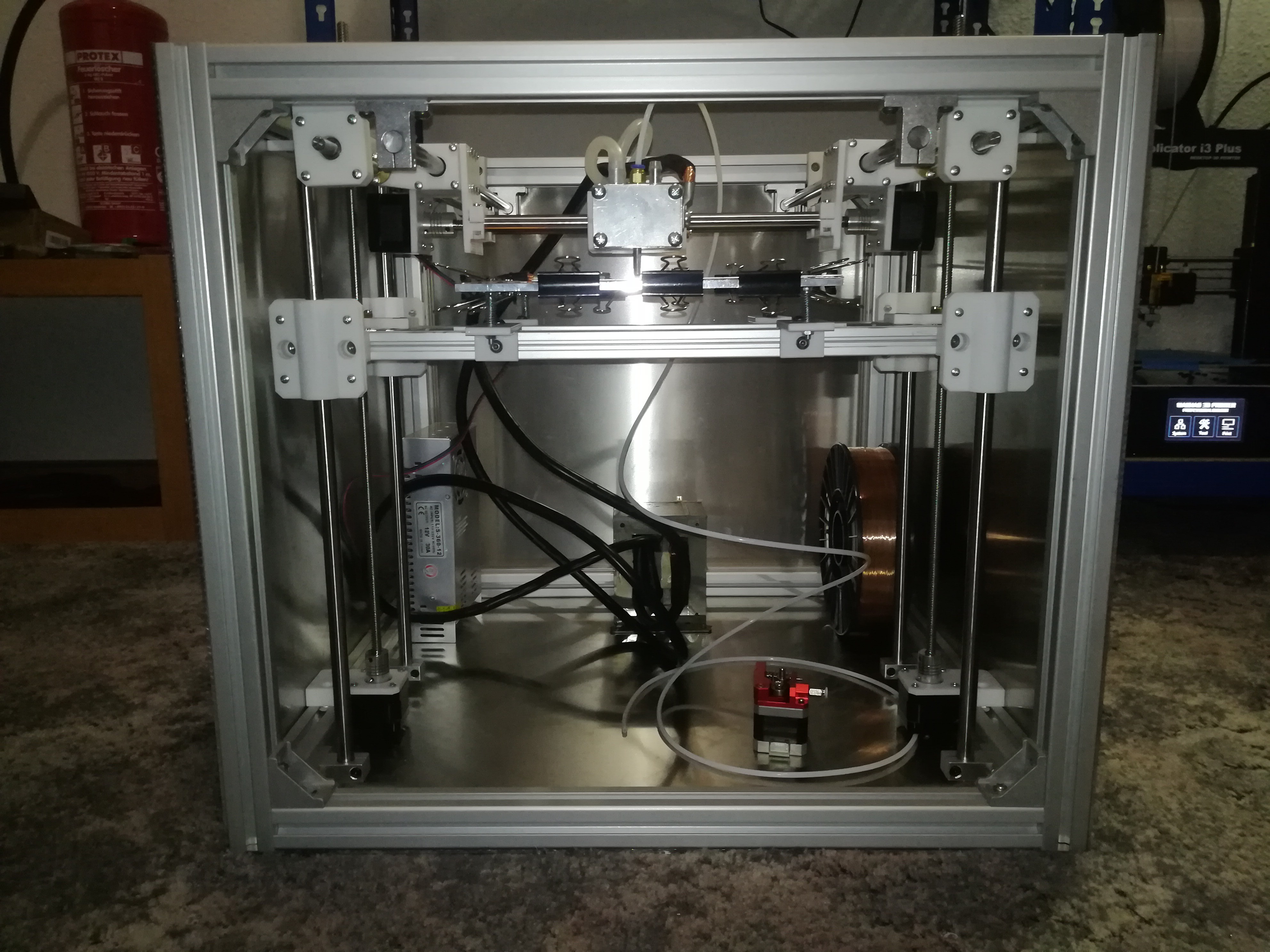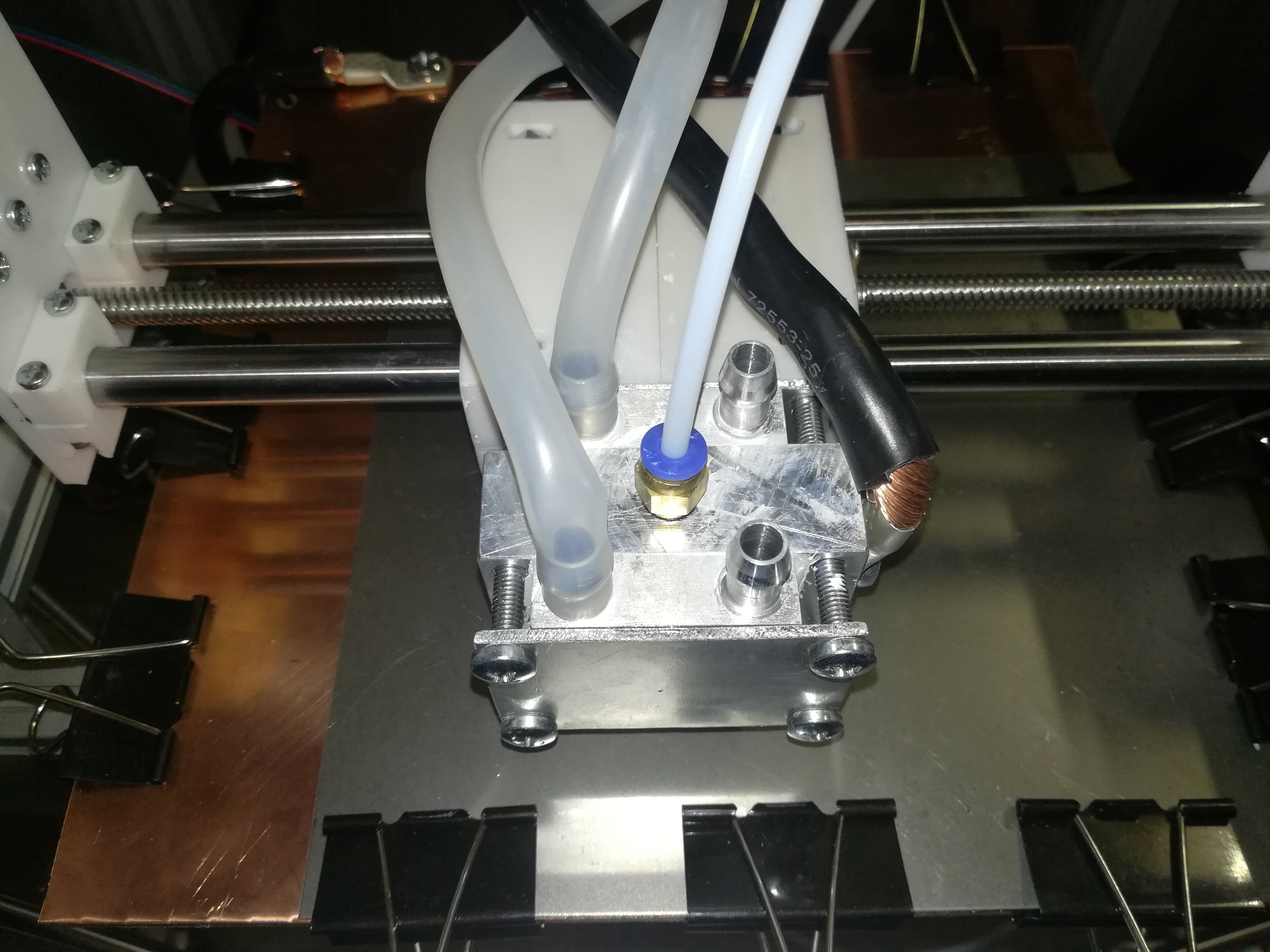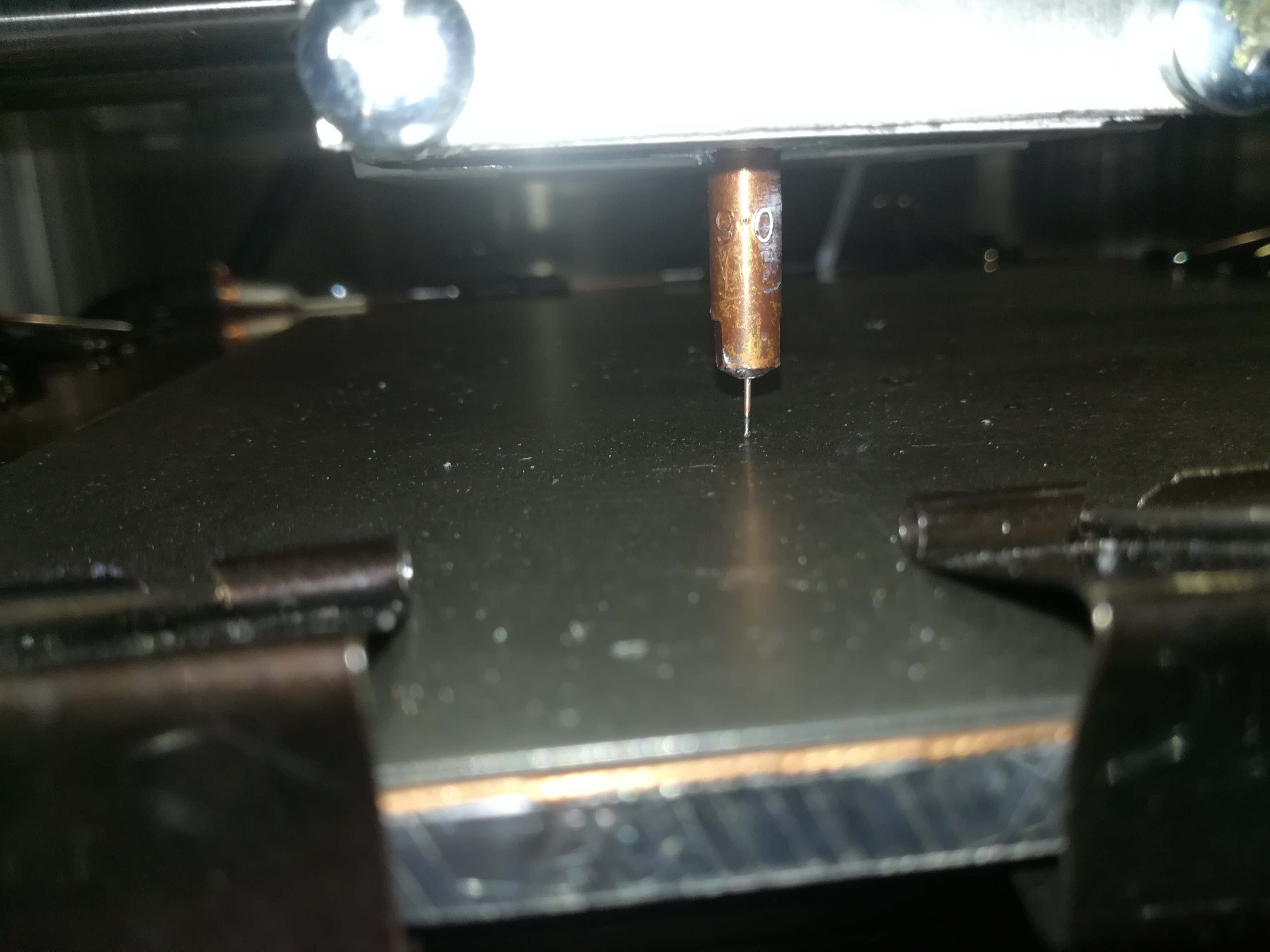 The X, Y and Z axis are finished. For this printer I want to test a "all axis threaded" design because I never used such a design before. The new watercooled hotend/toolhead is also ready. What's left are the E axis and the electronics. They should be ready in the next few days.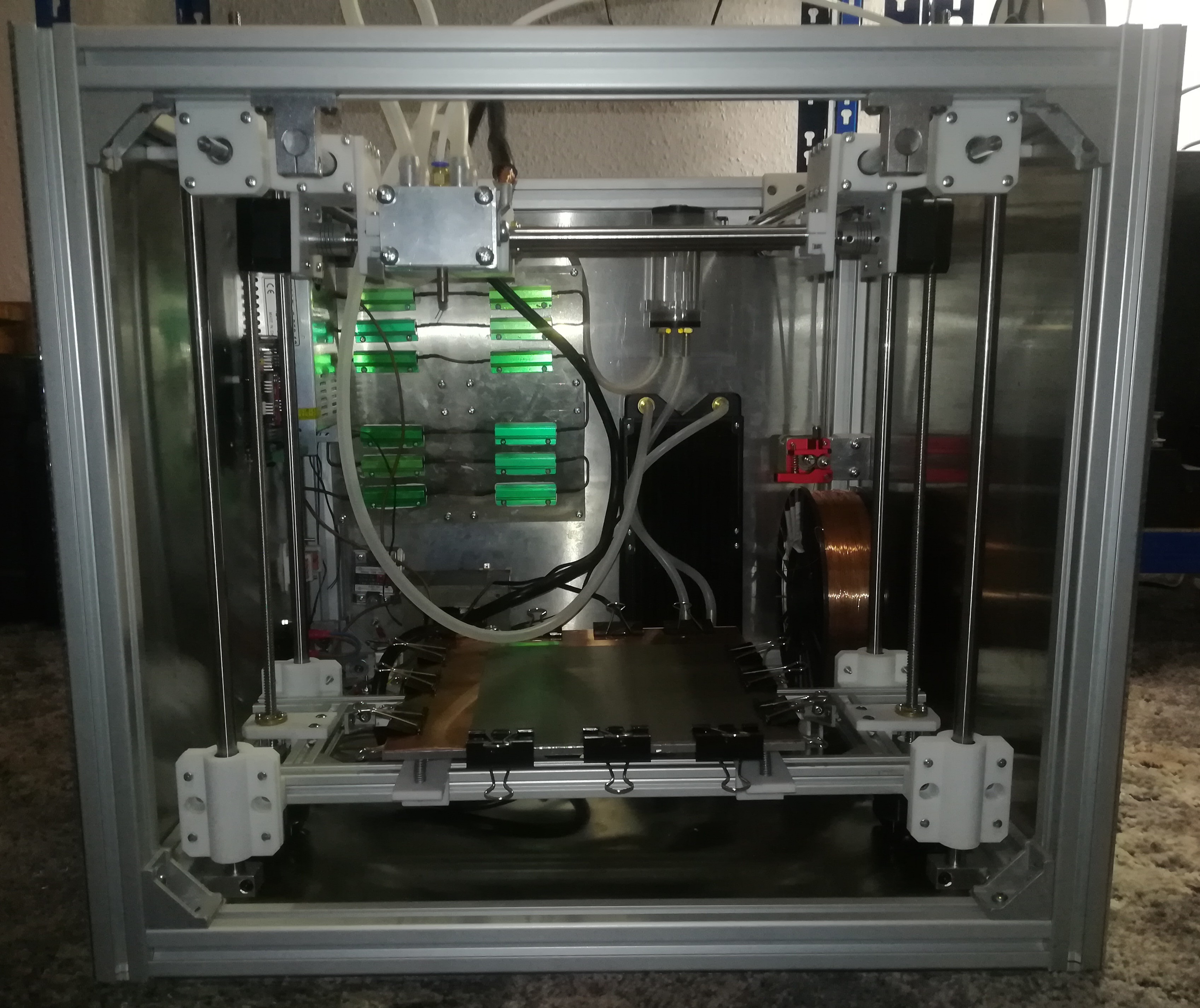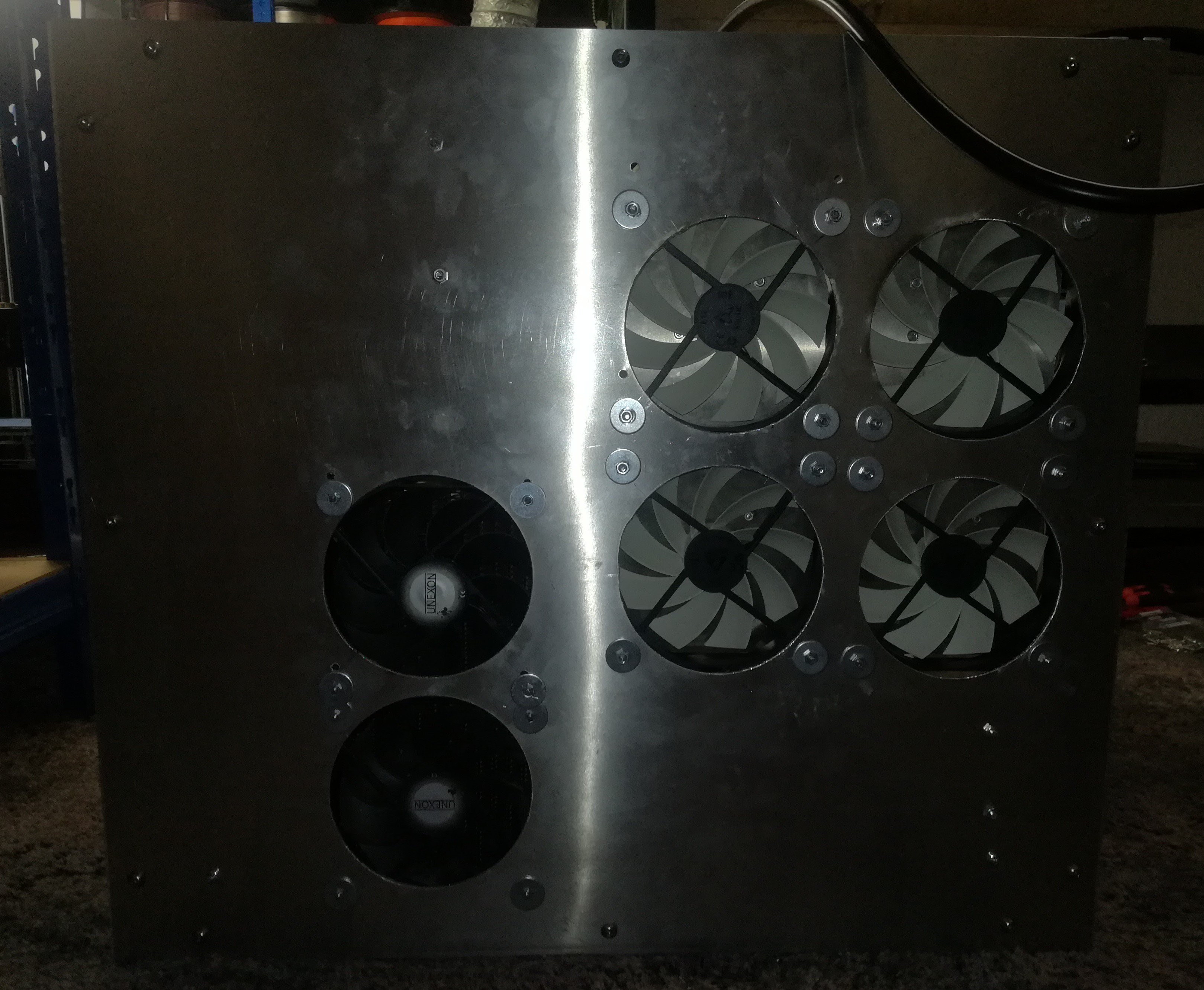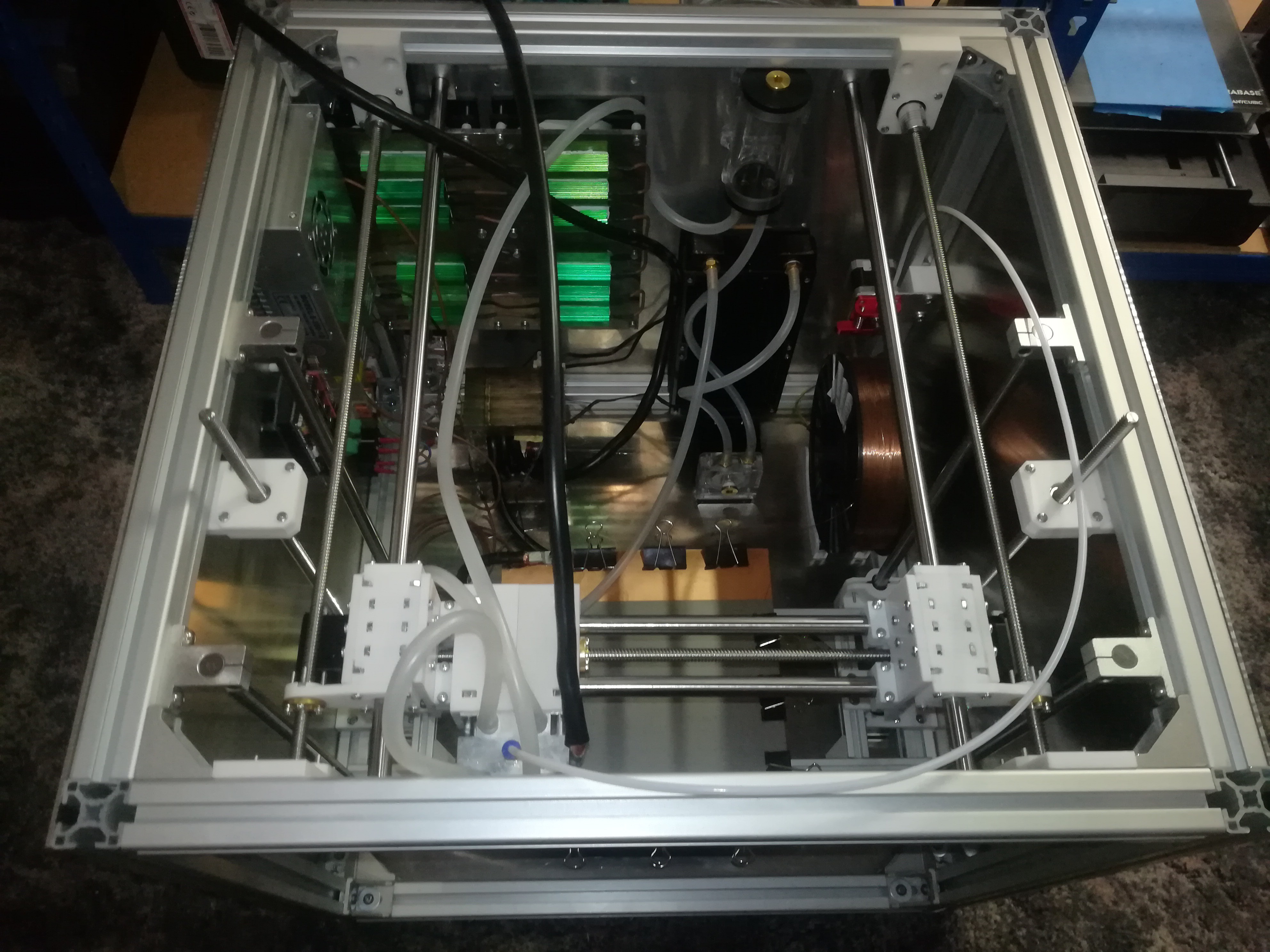 Maybe I must find another place or a housing/case/container for the wire filament spool because it is conductive and connected to the work current and if something goes wrong and the wire unwinds itself from the spool and touches the buildplate or the electronics, bad things could happen...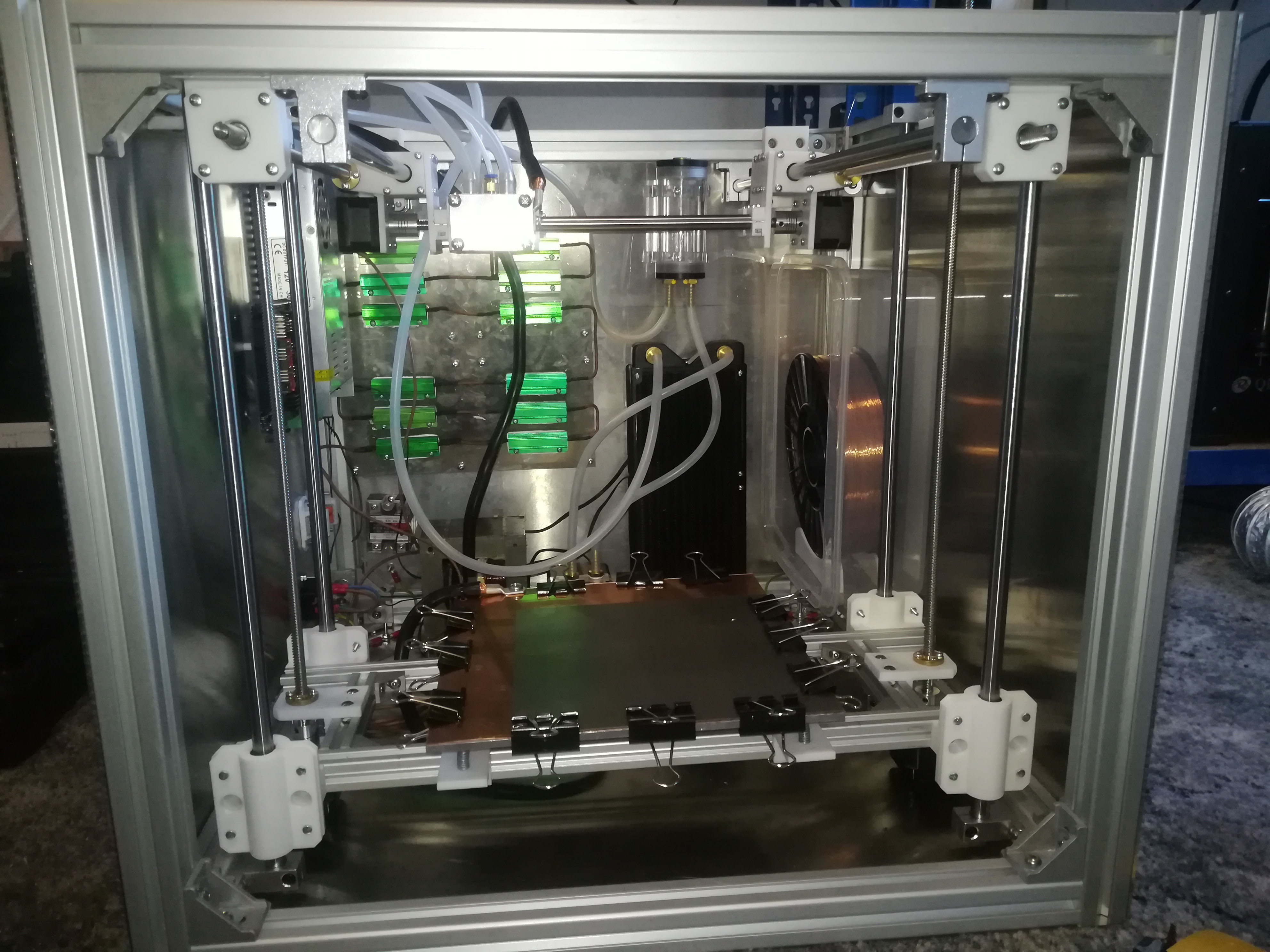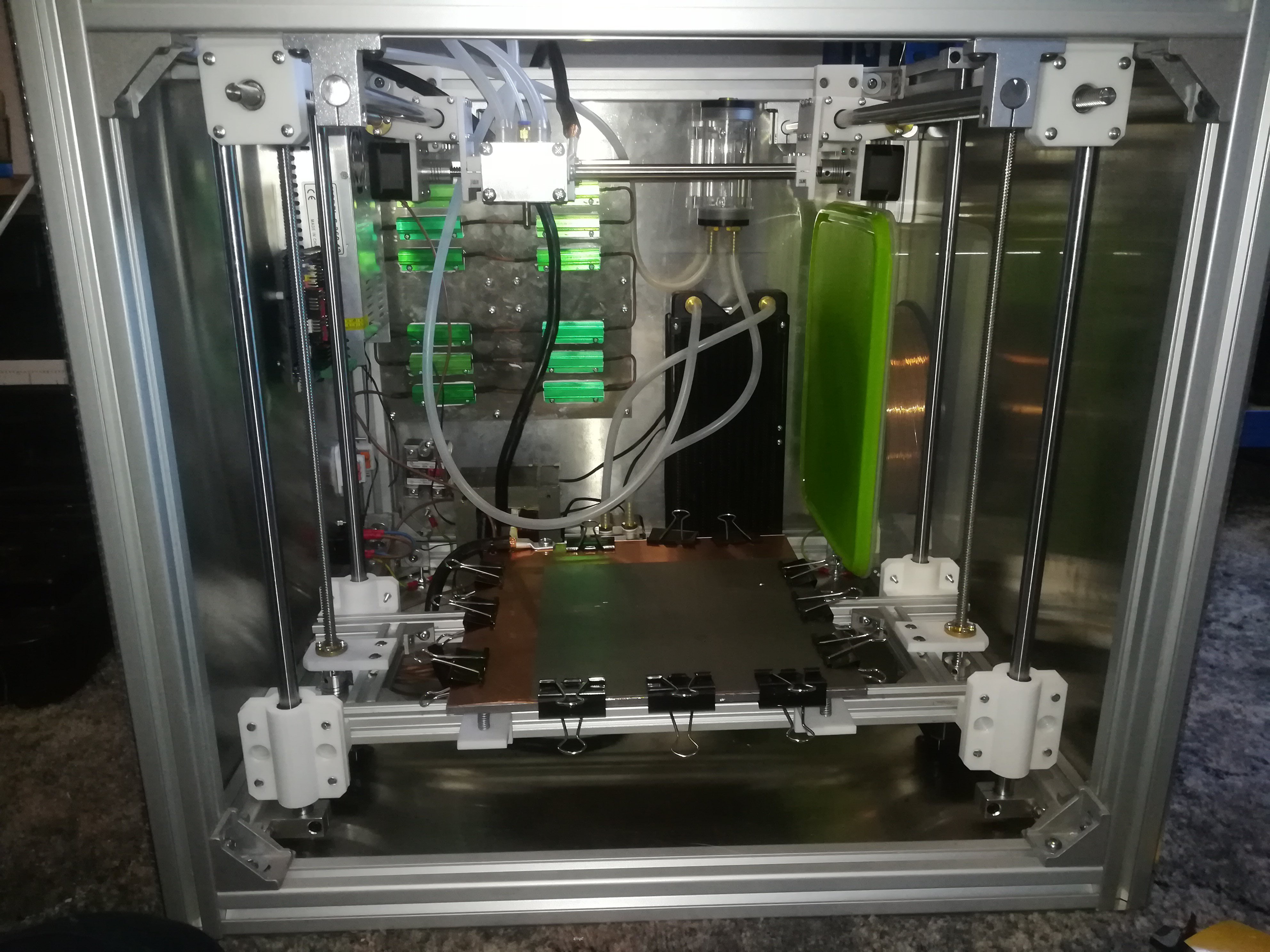 So I put the spool in a box taped to the side to keep it isolated from the rest of the printer.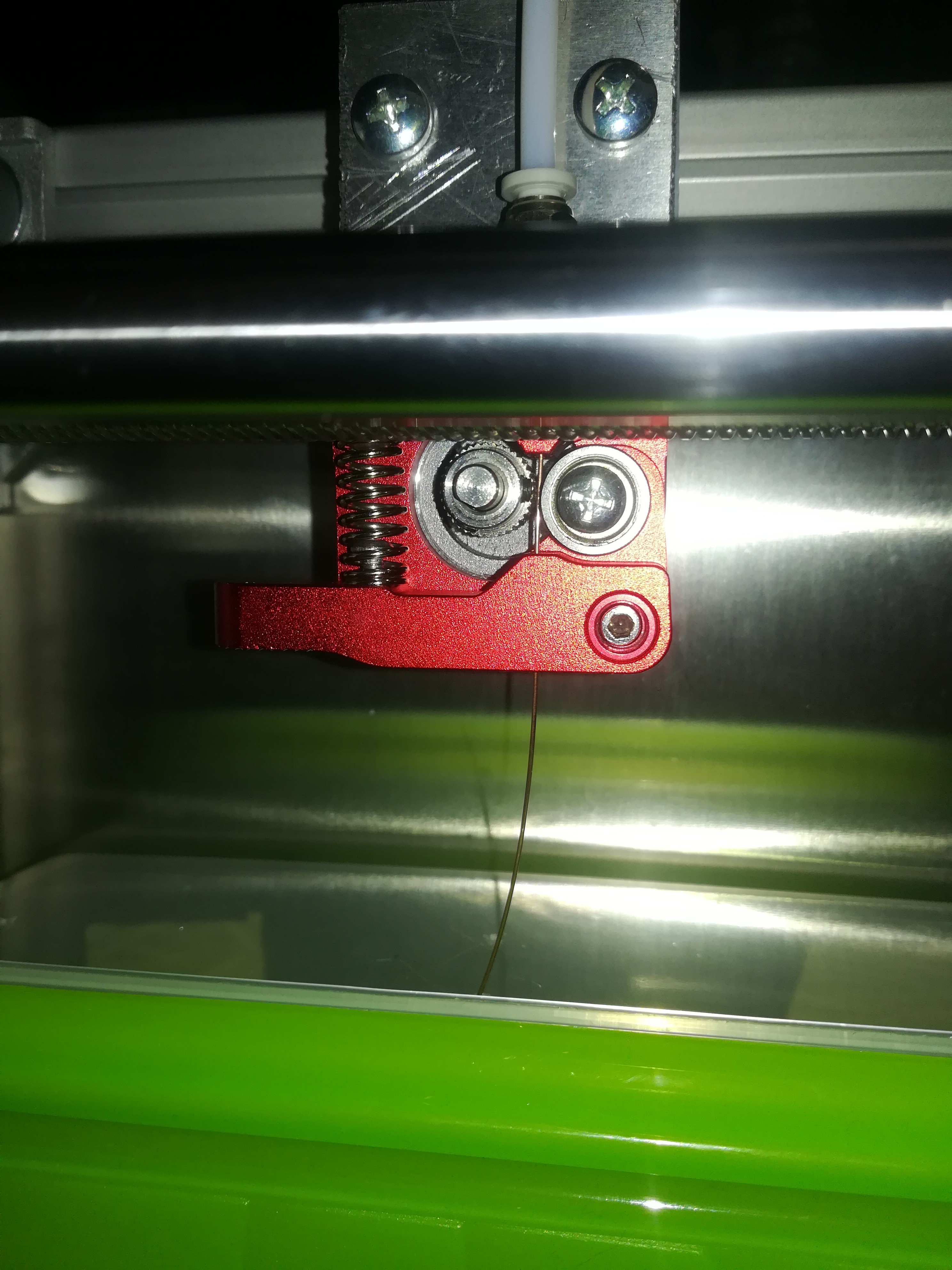 A Bowden Extruder Feeder.
I replaced the U grooved bearing with a normal one so that it can grab the wire.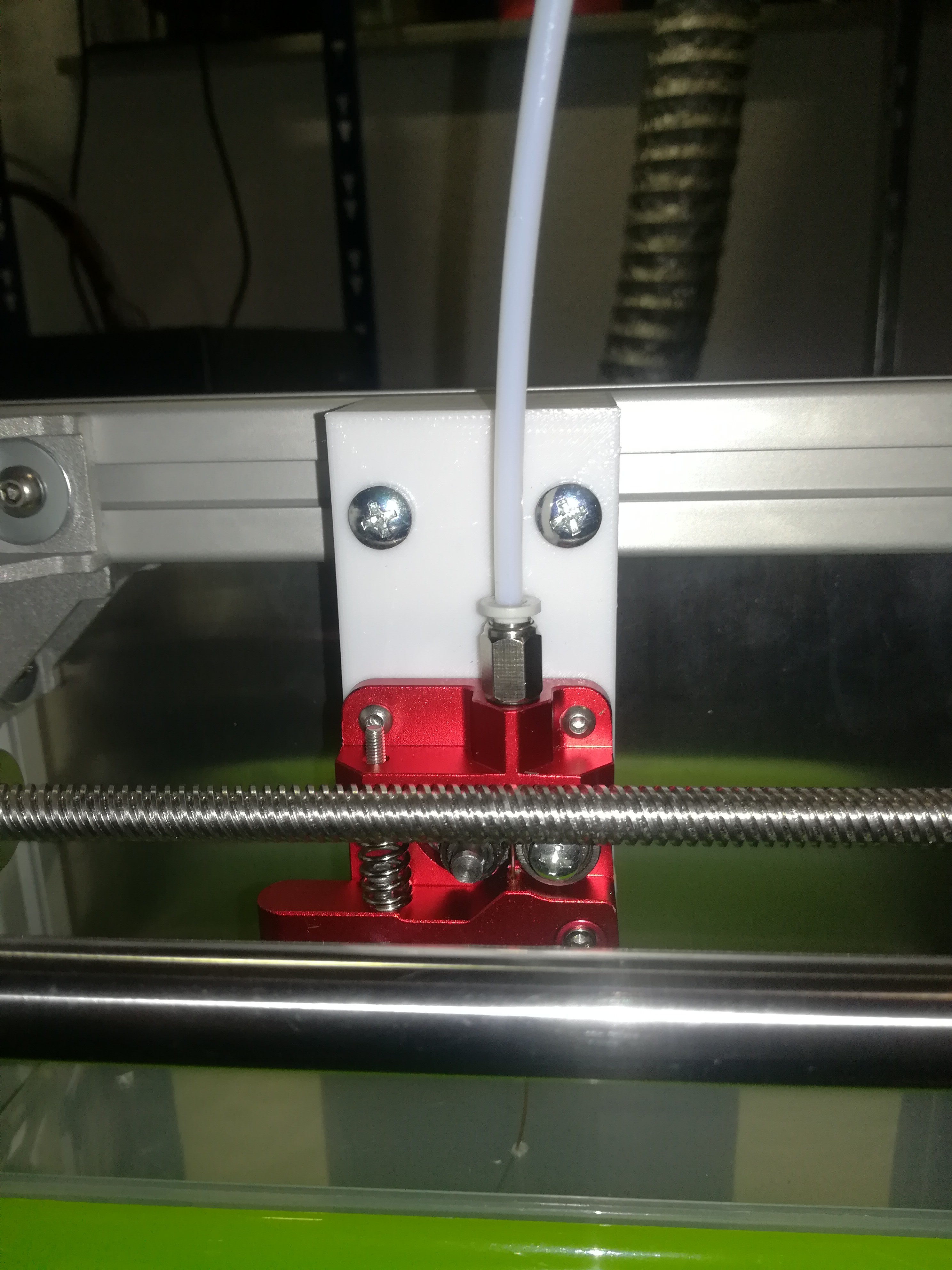 Replaced the aluminum bracket with a PLA bracket to isolate the motor housing from the rest of the printer.
The work current should now be completly seperated from everything else.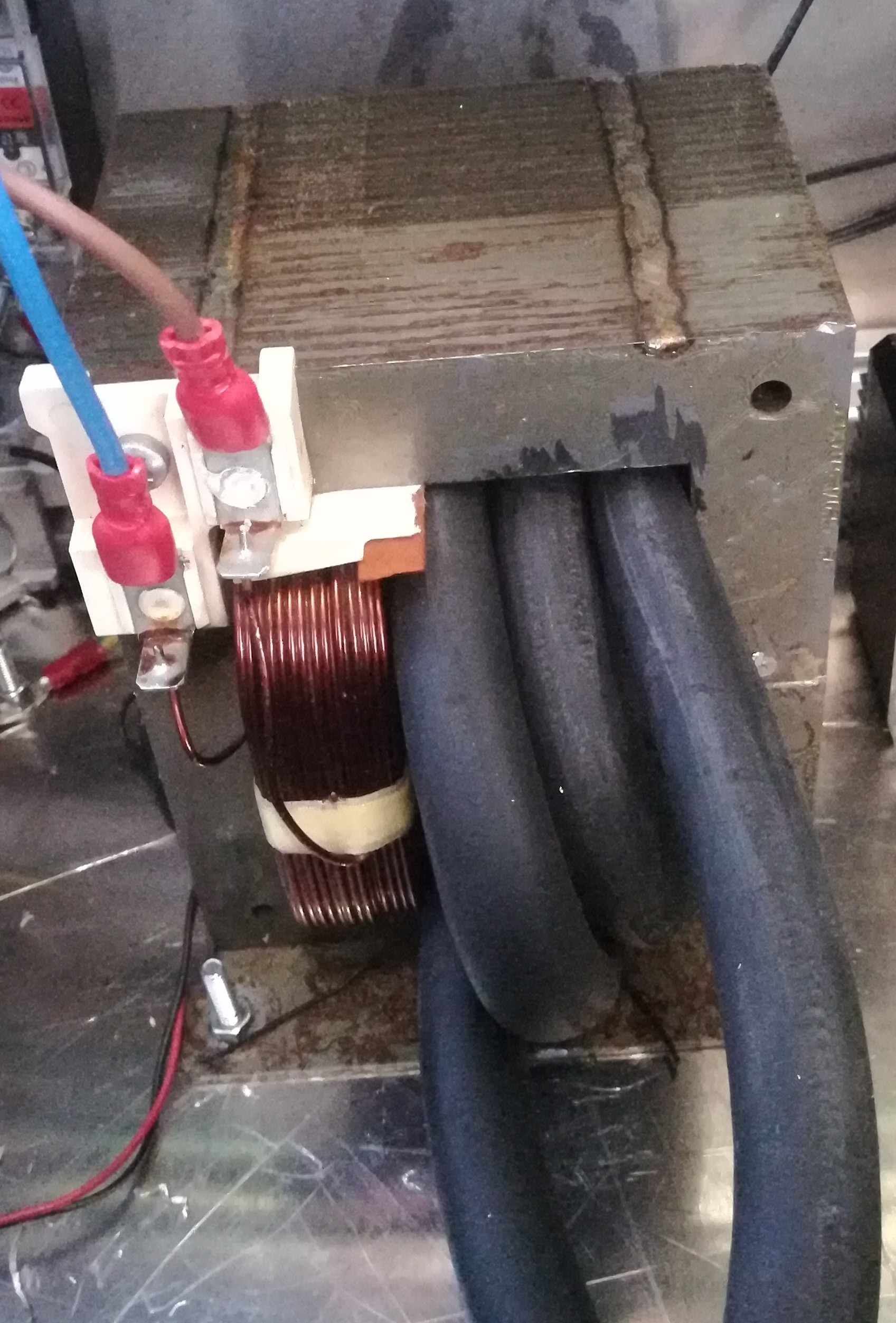 Replaced the 25mm² cable with a 50mm² cable which should stay cooler than the old one. The new secondary has as many windings than the old one and I measured 3V on the secondary by applying 230V on the primary.