Actually I wanted to use a thin carbon steel sheet clamped on the buildplate as surface material which can be swapped out if it's damaged from printing. But the 2mm steel plate that I used got heavily deformed during testing due to the heat.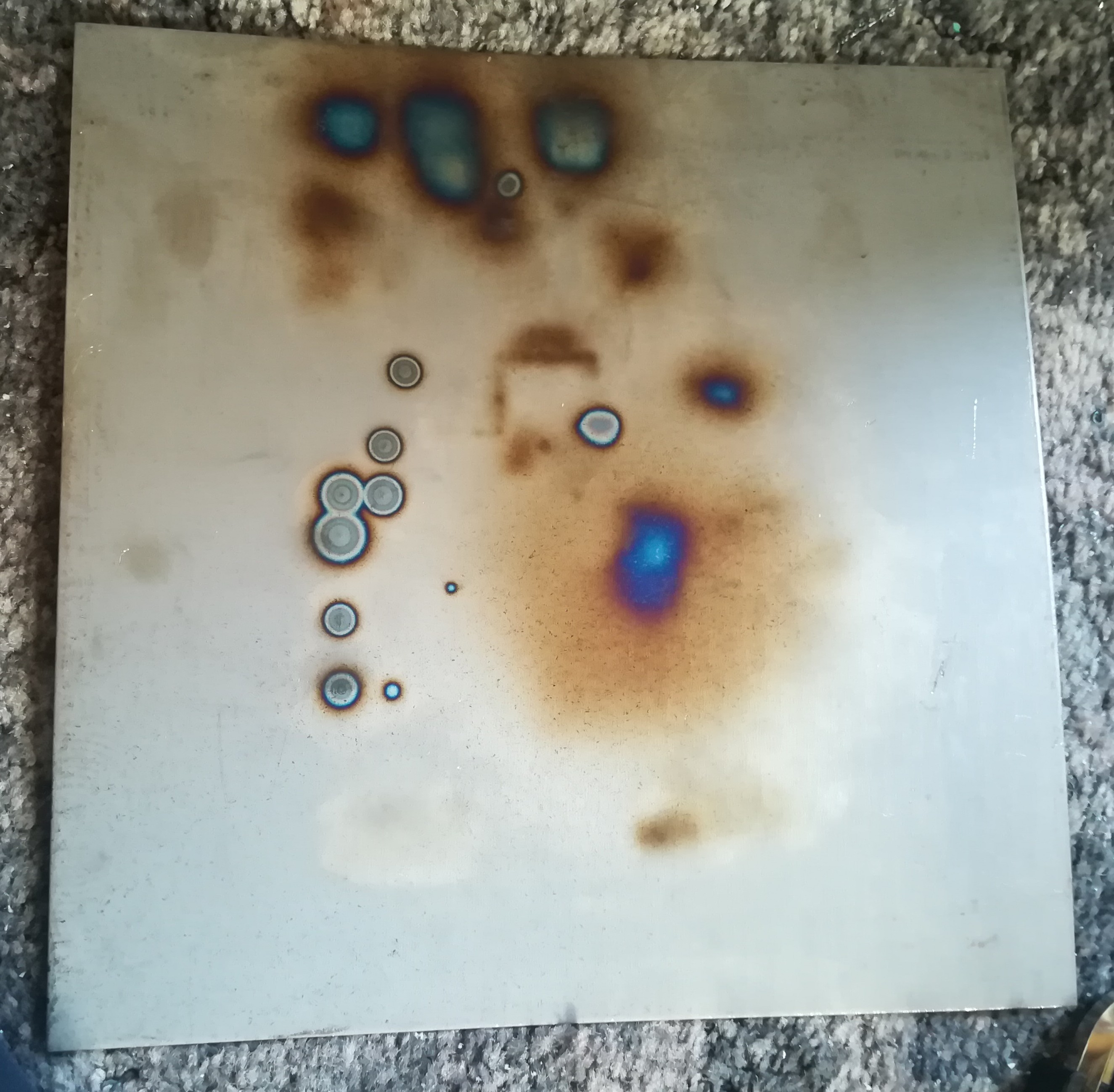 The colorful dots on the backside came from circuit breaker stress tests and welding tests. There is also the shape of the 20*20mm test cube on the backside.
It seems like 2mm sheet metal is too thin for the heat, and so I ordered a 5mm 250*250mm steel plate for using as buildplate.
The material is relatively cheap so if after several prints the buildplate got damaged you can swap out the entire buildplate and continue printing.
The new buildplate should get delivered in the next few days or weeks.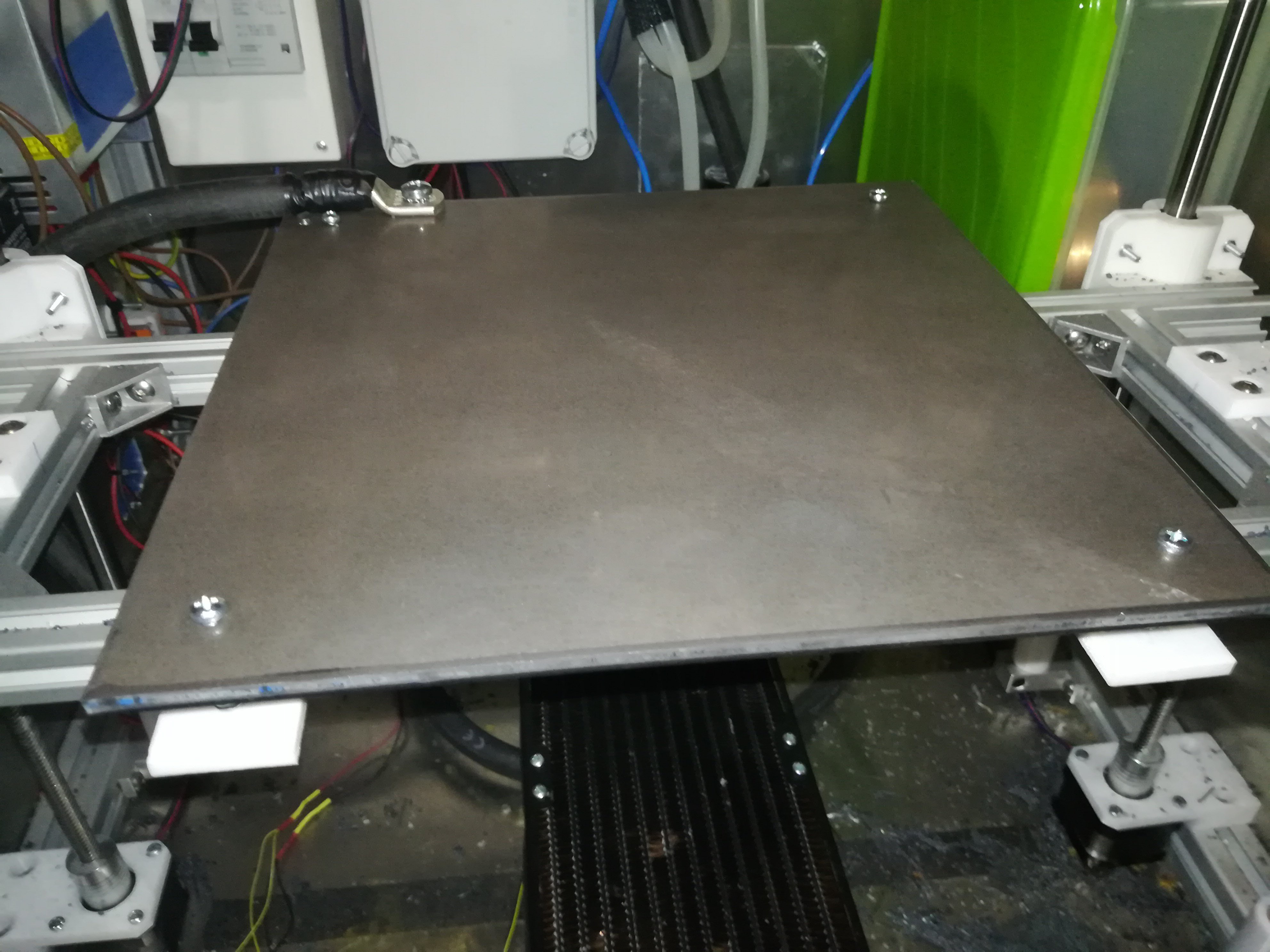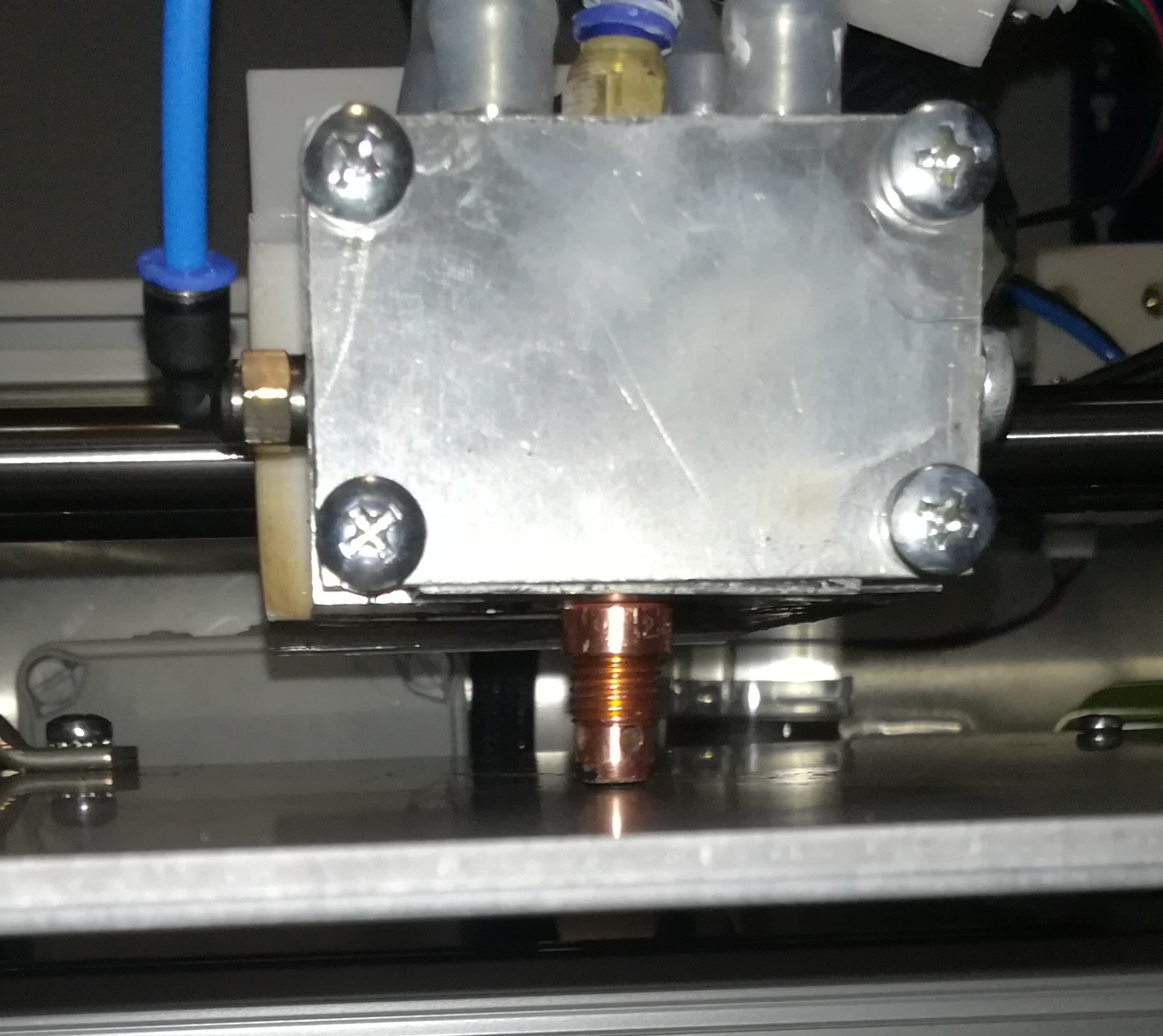 The new buildplate got delivered and with it probing works again :)
With the old buildplate it failed almost every time so I couldn't use it.
So the clearance should be the same now across the whole buildplate. 
First I set the clearance to 1mm - what was too less because I had a lot of arcing between the nozzle + wire and the buildplate. I set another mm of clearance in the slicer software which seemed to work better, but because of some other wrong settings the result was very brittle.