Being a slow night here at the cattery, I decided to boot the recently released openSUSE Leap 15.2 on it.
First I needed to connect up the peripherals. Here is the usual mess: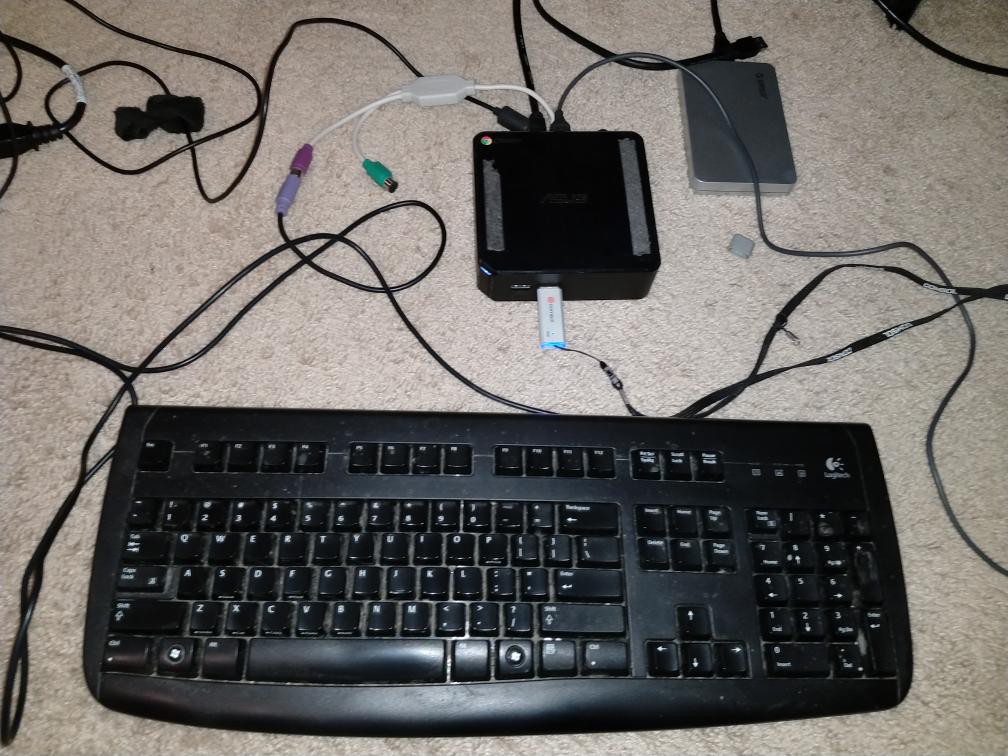 I downloaded the live KDE ISO image, wrote to a USB flash stick with imagewriter, and booted to it from the BIOS menu. After a long boot (it was a USB 2 stick), I got a live desktop: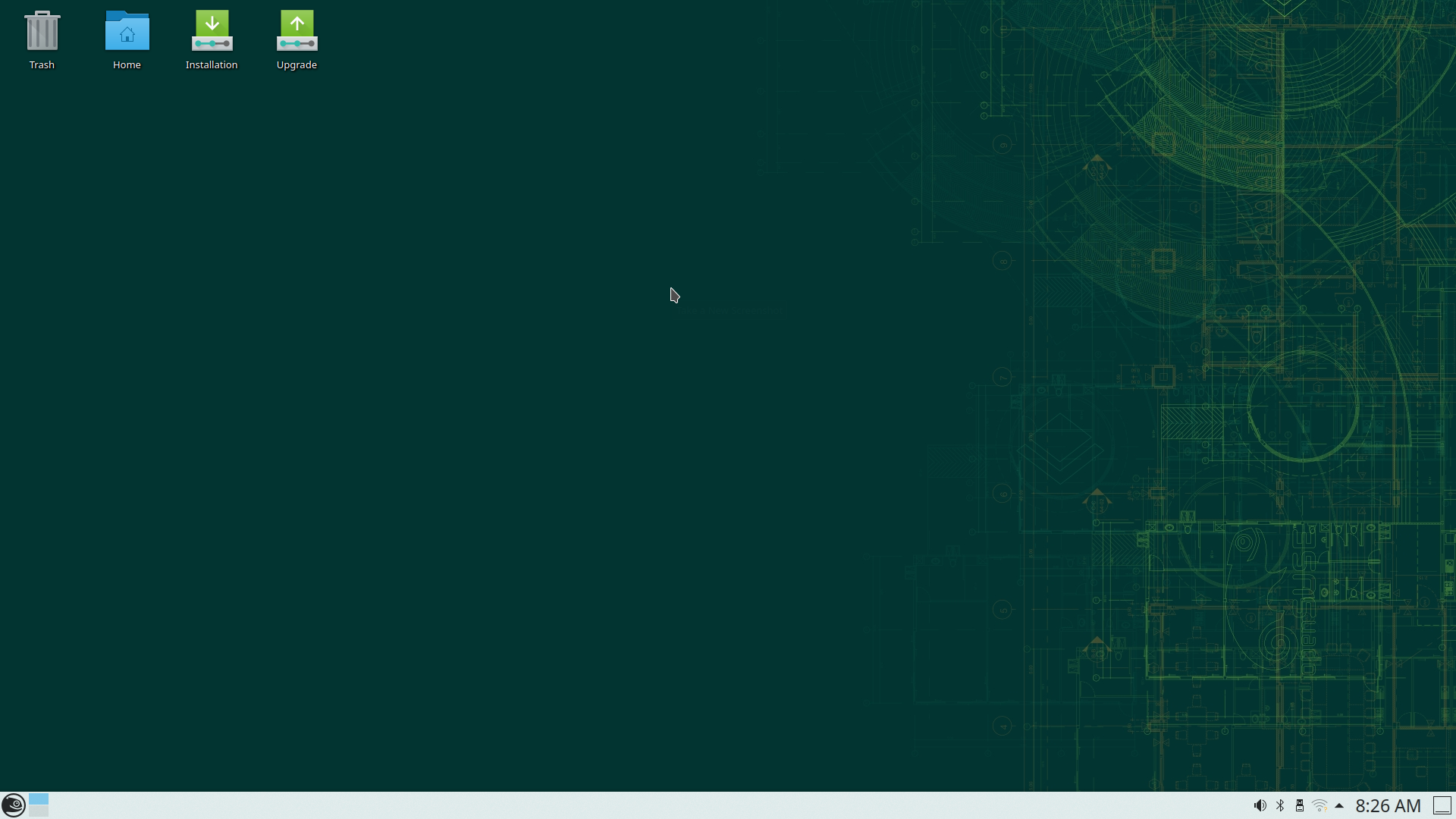 The time is wrong because the time zone hasn't been set. Not terribly exciting but it shows that Leap 15.2 works fine. I don't expect major problems when I install 15.2 on my soon to arrive new workhorse. Shh, don't tell my old workhorse that, it might go into a huff.