The PICLF1703 (and 1717 etc.) have integrated OpAmps. 
I'm configuring one of them as a voltage to current converter (transconductance amplifier) using Microchip's graphical MPLAB X IDE w Code Configurator. It looks like this: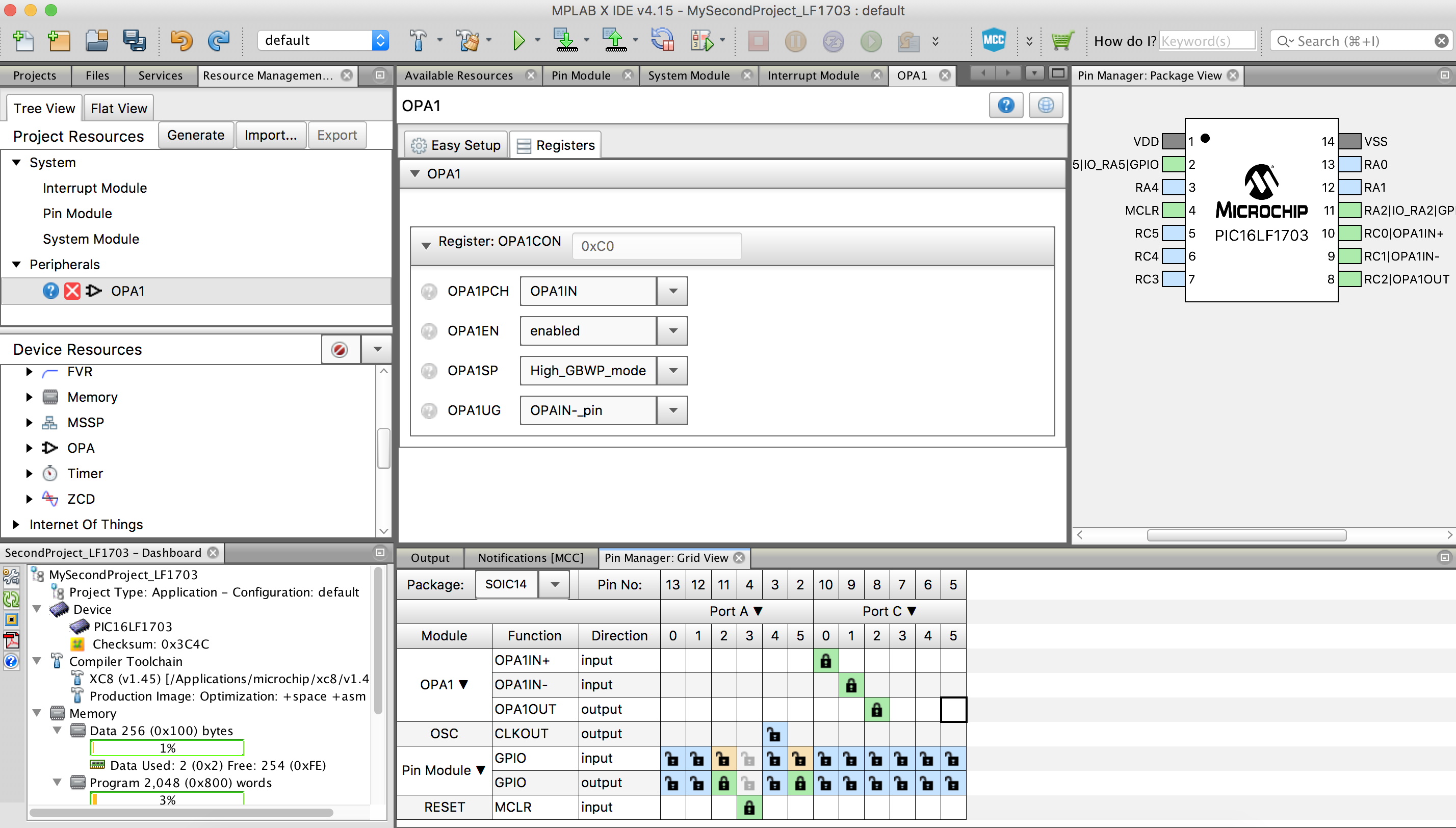 Note: A device reset forces all registers to their reset state. This disables the OPA module.
Ok excuse this crappy sketch, it's a placeholder so I don't forget where I was. I wired this up. R1 = 100 ohm and R2 is 22k. Nothing happened when I downloaded the config into the chip, will troubleshoot soon.