I now have a functioning CNC setup, and have started to learn how to use it in lathe mode. See the sub-project: linuxcnc

I also picked up an ER-40 collet chuck that fits directly to the lathe spindle nose - no adapter required. This is the only chuck I've ever seen listed that fits the Shoptask. I don't have any collets for it yet, but is seems to be perfectly concentric - at least I get the same runout of 0.0005" on the ER-40 taper as I do on the MT4. Spindle maintenance time...
I found it here: HHIP 3901-5038 ER-40 Collet Chuck, 132 mm Diameter x 42 mm Height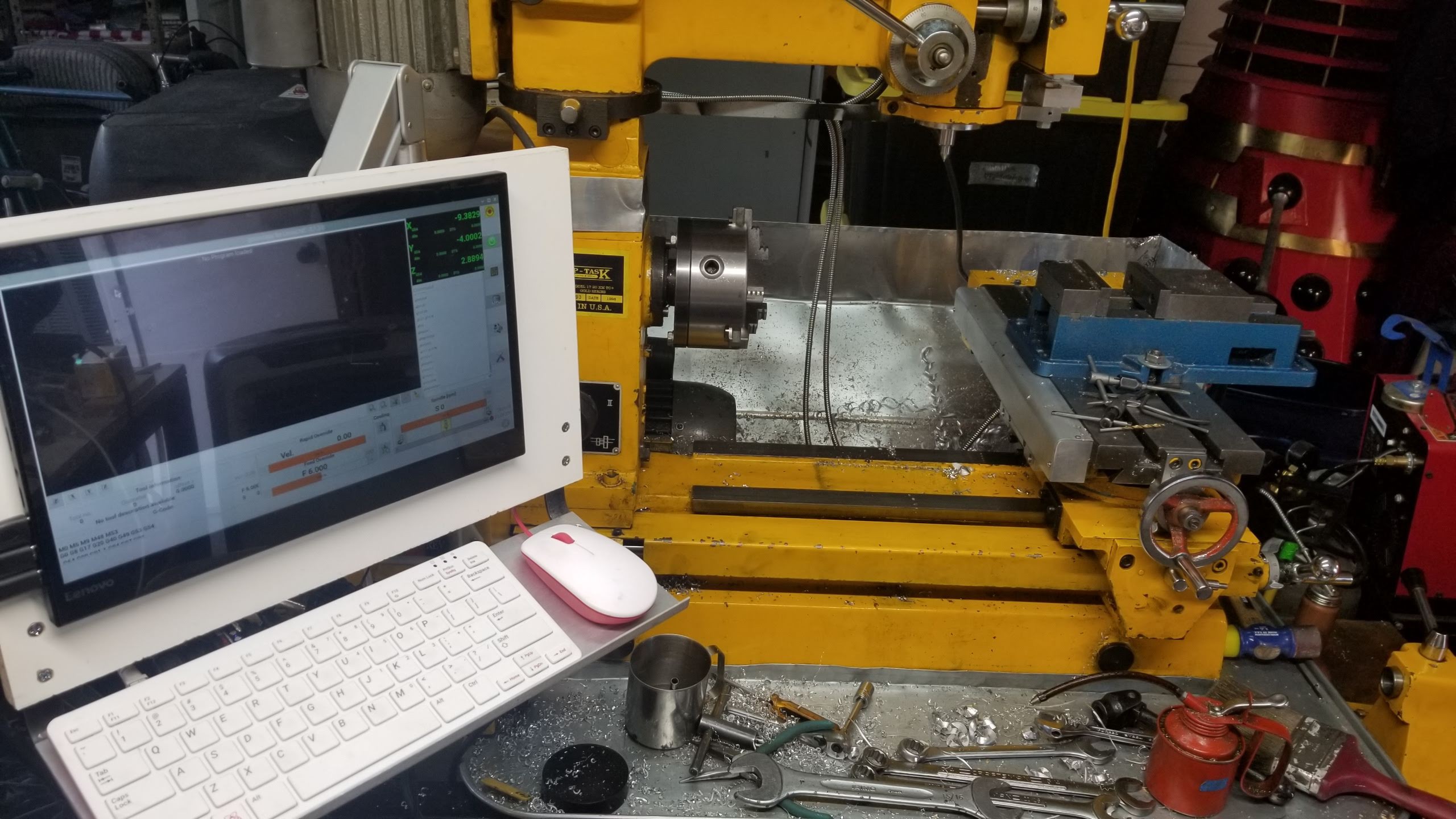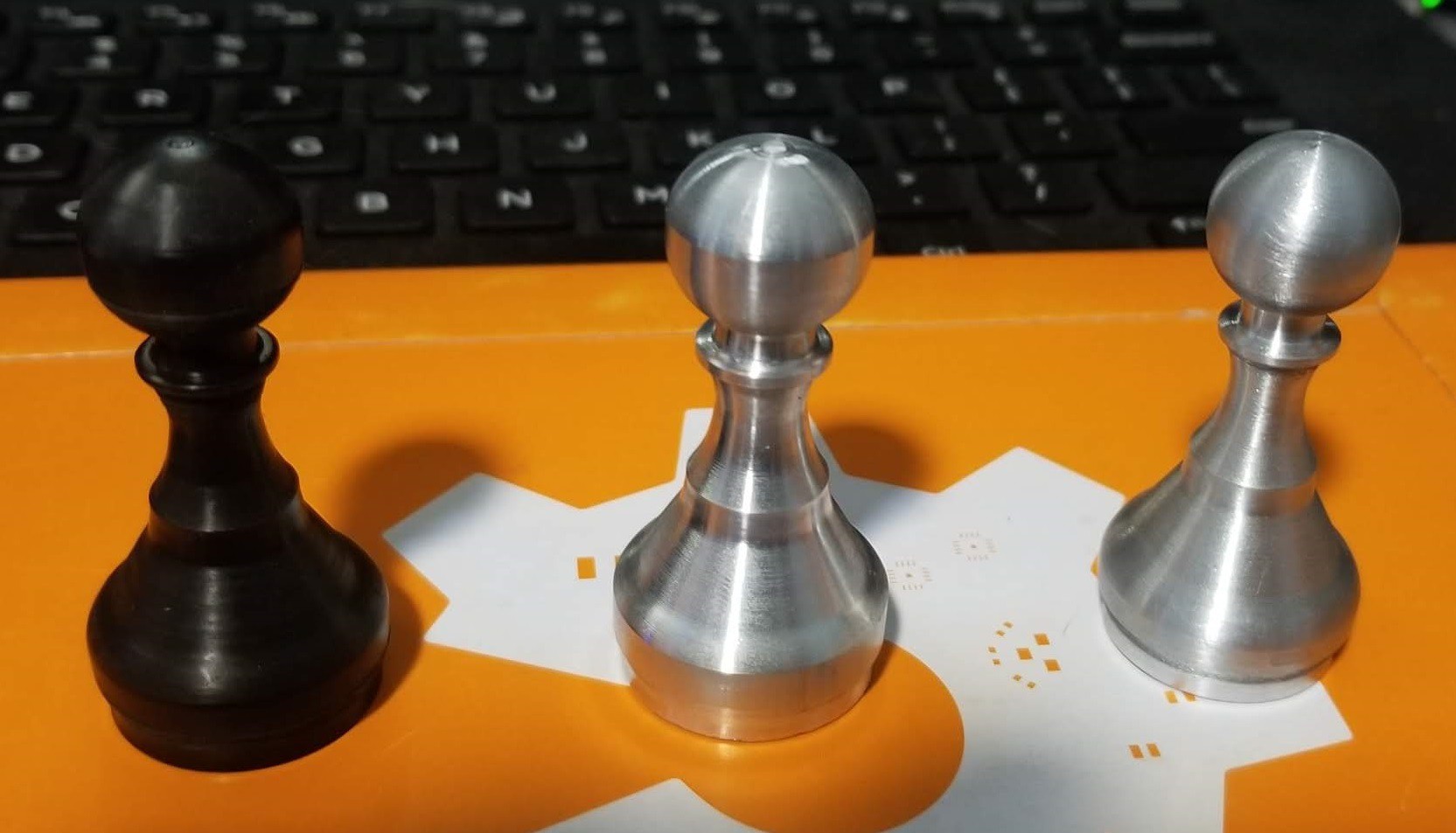 Sequential pawn efforts.