This project has brought me a lot of joy. the picture of m42 was untracked, with 20 x 3 sec frames, from singapore which is terribly light polluted, and adding to it a half moon. the picture of ngc2516 was tracked, with 30 x 15 sec frames, from out my window. its also pretty low, meaning light pollution affects the image. much potential this scope has.
1. purchased the achromatic lens doublet on aliexpress, blackened the edges, and used black foam tape on the edge. Choose a focal length smaller than the tube you are using, in my case 23cm was just right.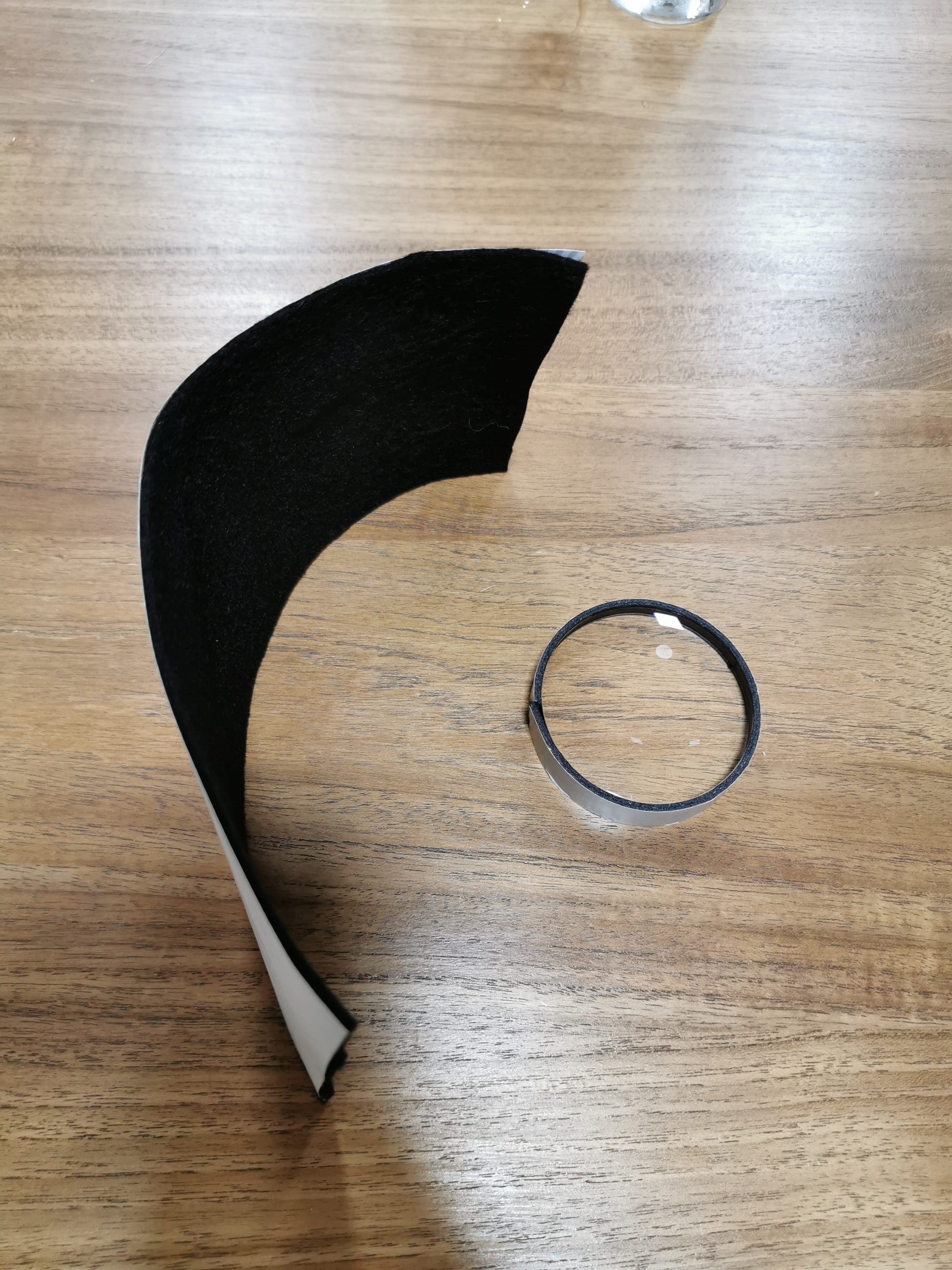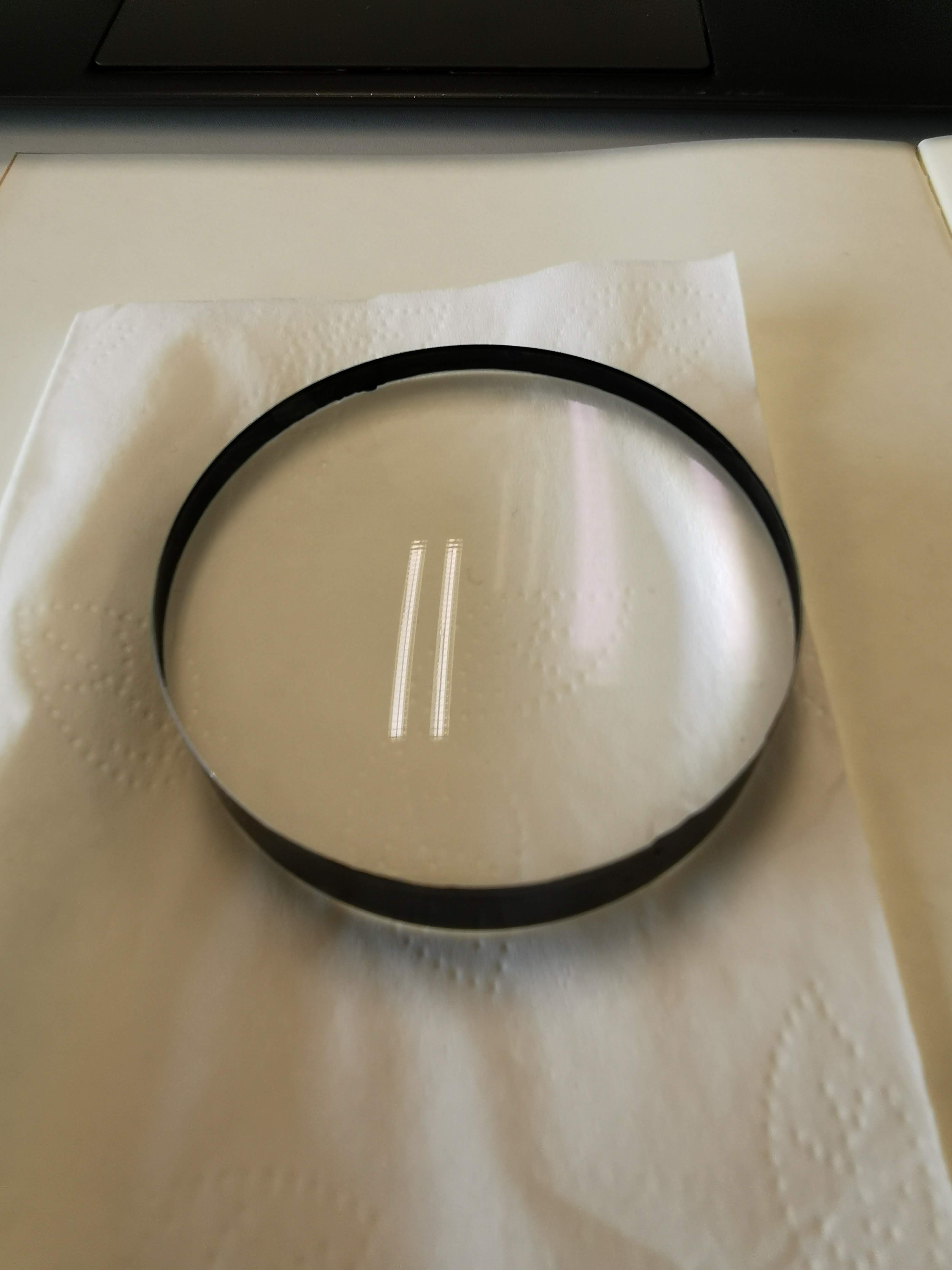 2. purchased the felt sheet from daiso for 2 SGD. the material is too soft, so the best way to use it is to stick on a sheet of paper and it would comply to the cans edge as well. 
3. push the lens in. it should be snug.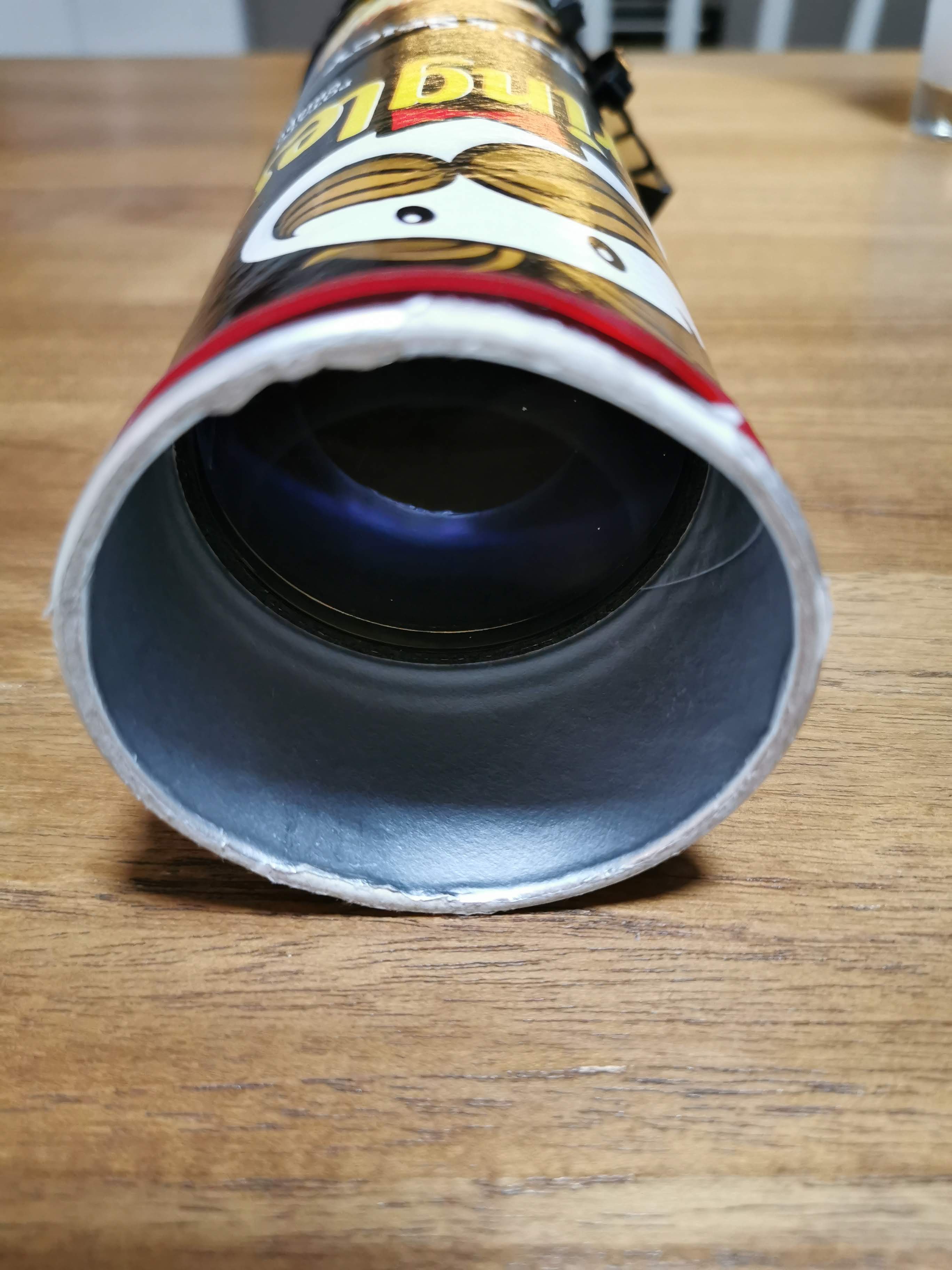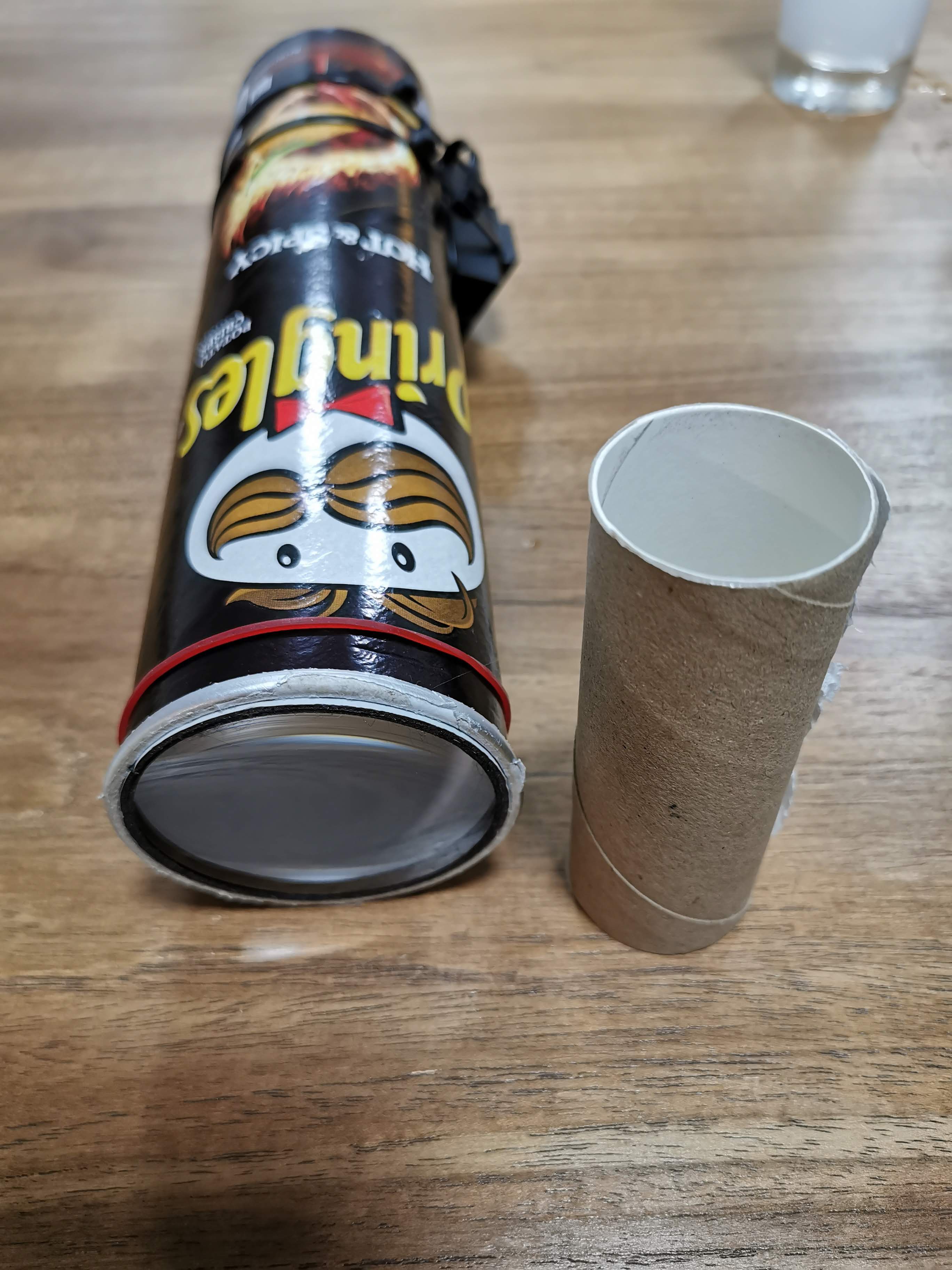 4. fit both ends with the felted black paper. these prevent reflections from getting to the camera
5. the micro 4/3 camera has a 2 inch t ring adapter fitted, it was jammed into the 3d printed piece, and then twisted into focus. search up printed bahtinov masks, they are easy and cheap, it was mounted with a rubber band that can be left on.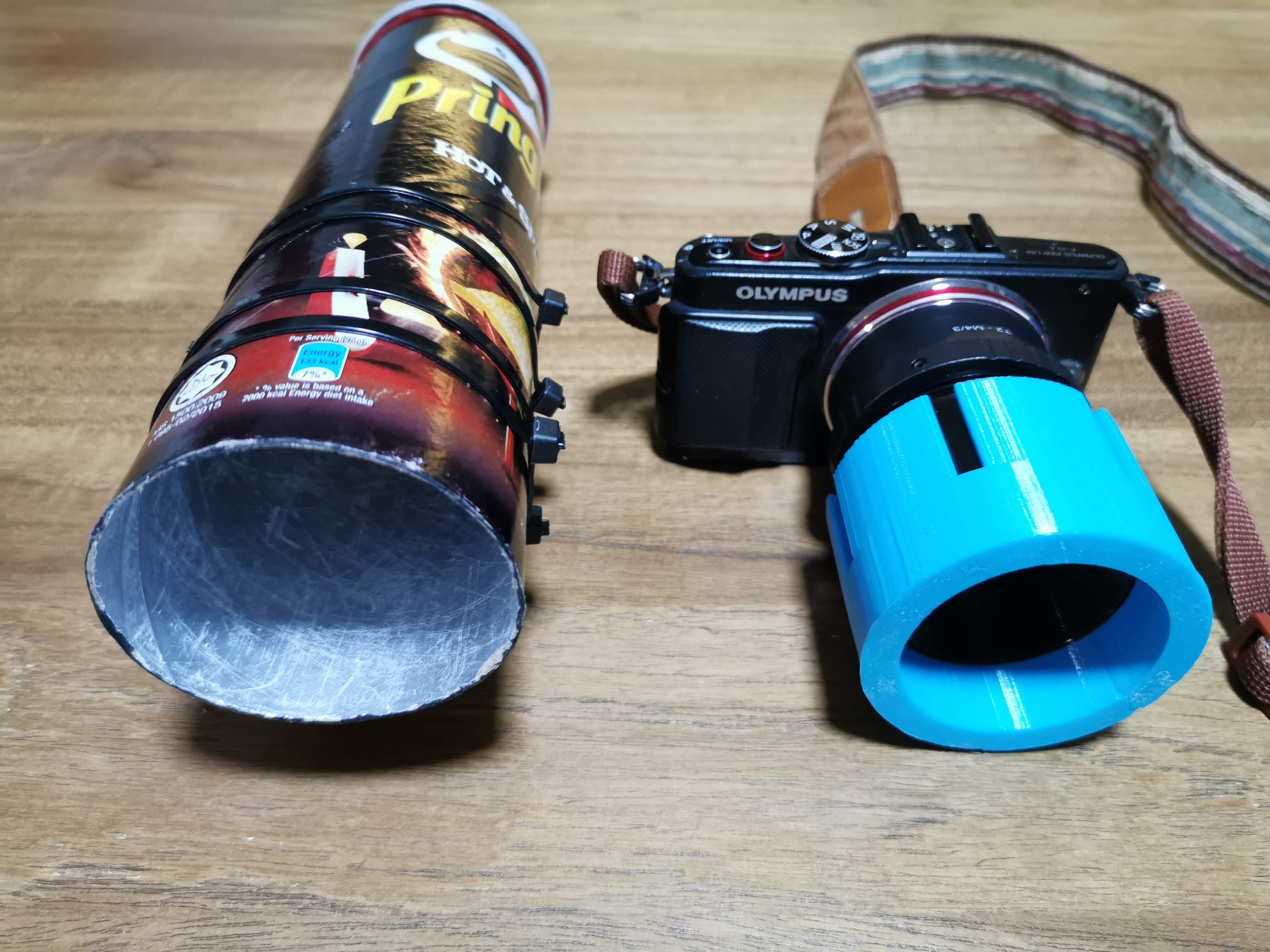 6. dark frames made use of the original pringles seal of freshness this was fished out of the dustbin because it fitted perfectly and was a rather sturdy material.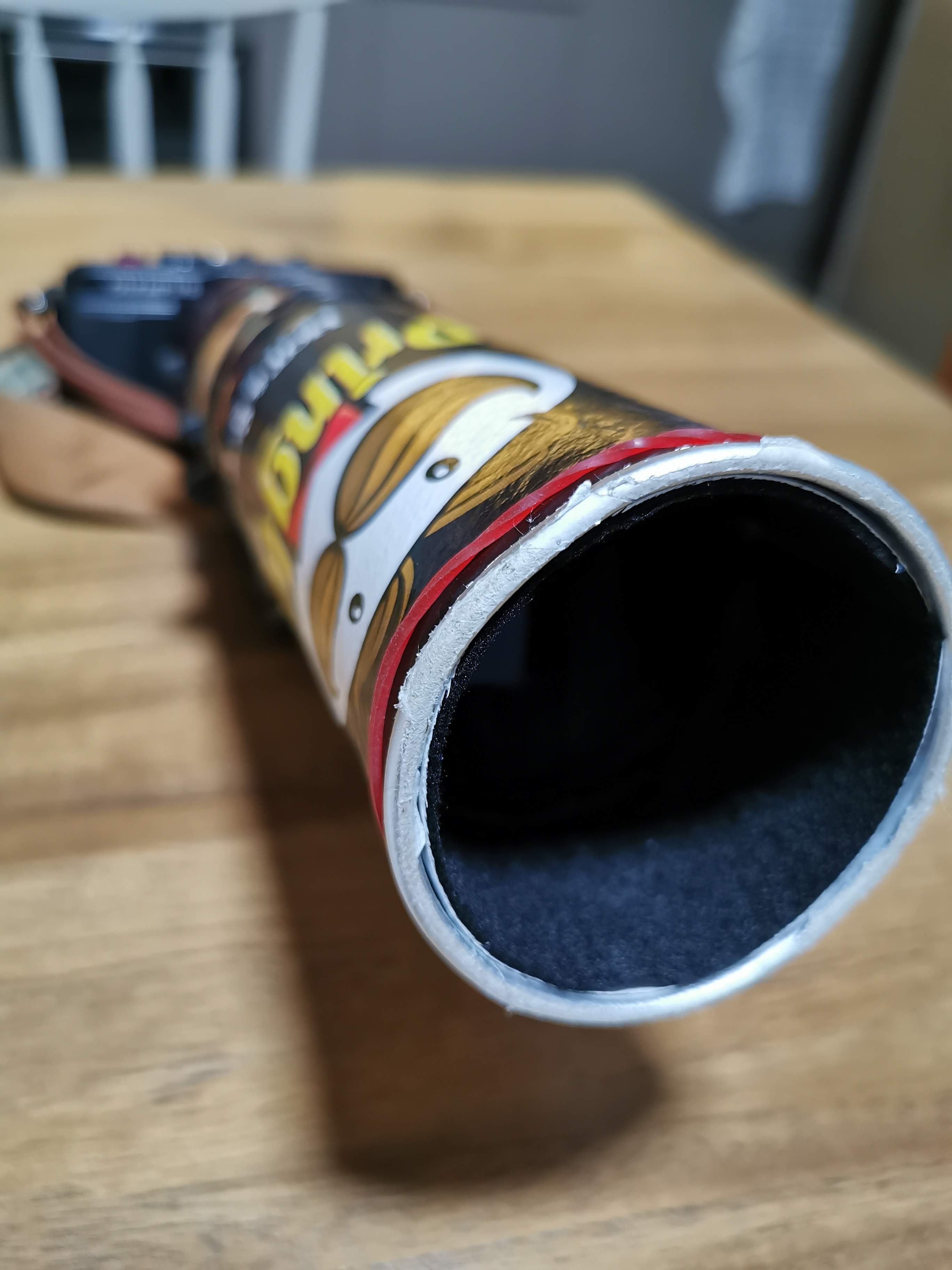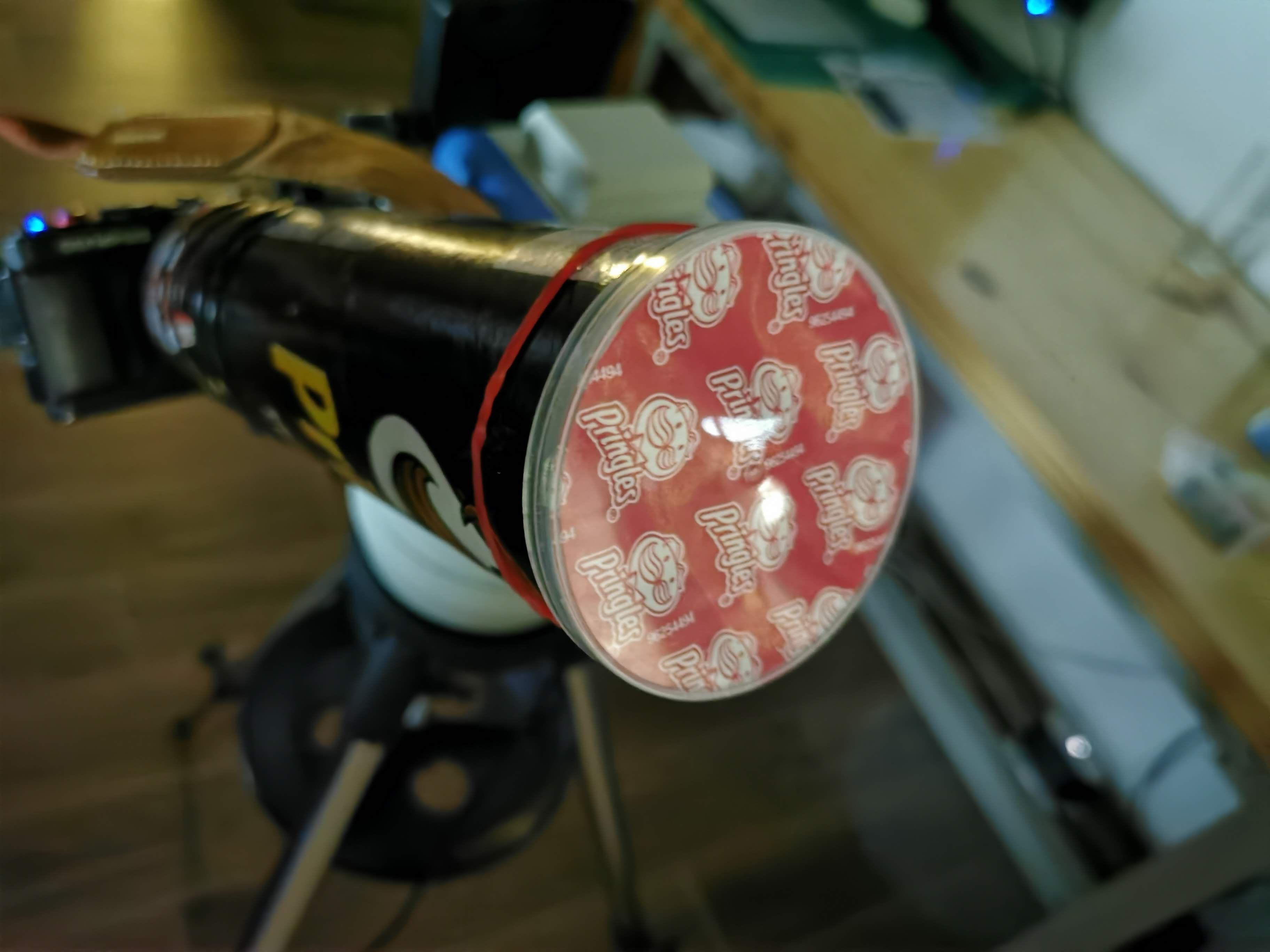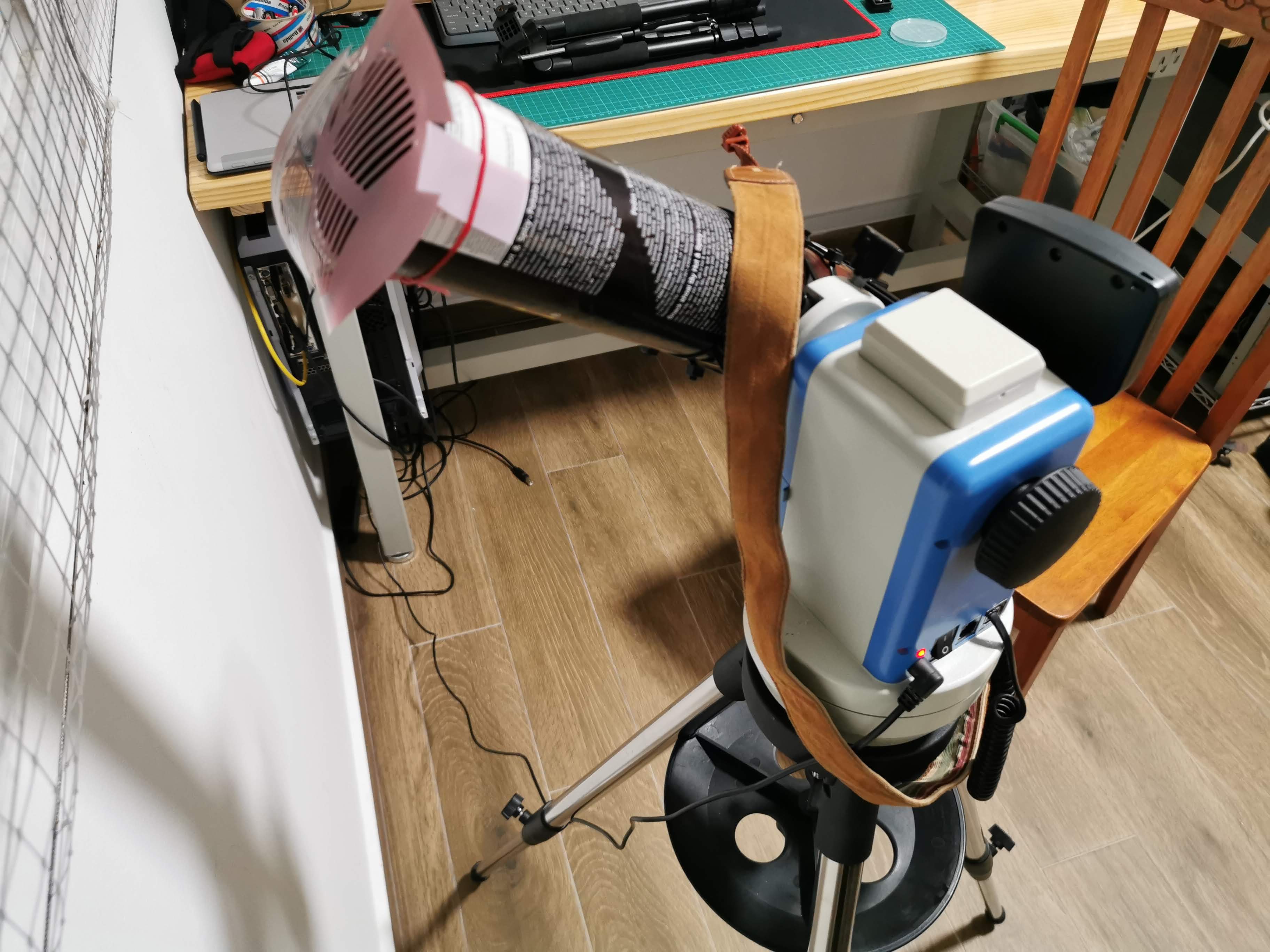 7. the lid is the orïginal can lid.
cons: felt has debri that flies out and could reach your sensor. at F3.7 there is significant field curvature, and field flatteners are expensive, i just crop the edges and still have a lot of wow.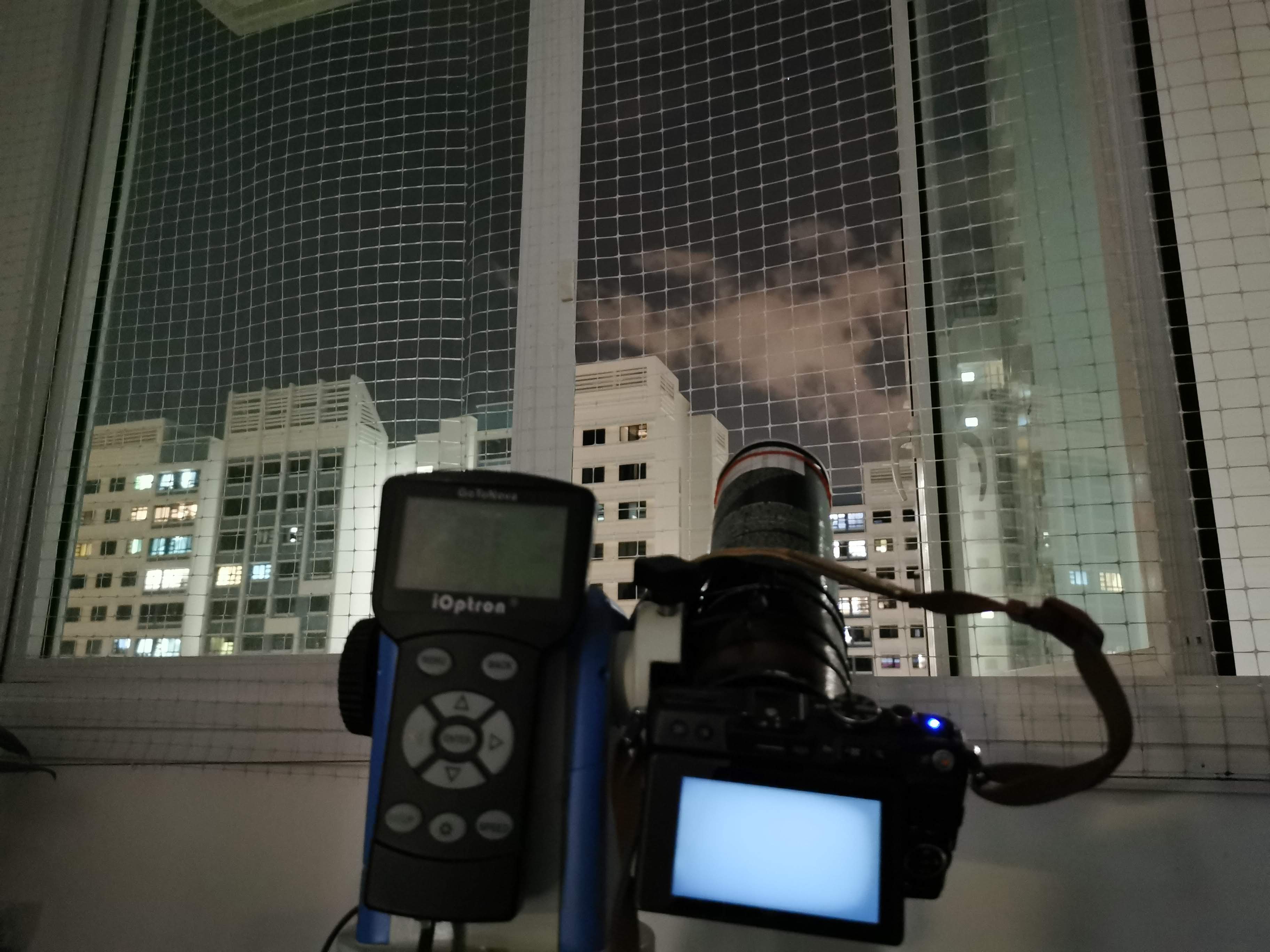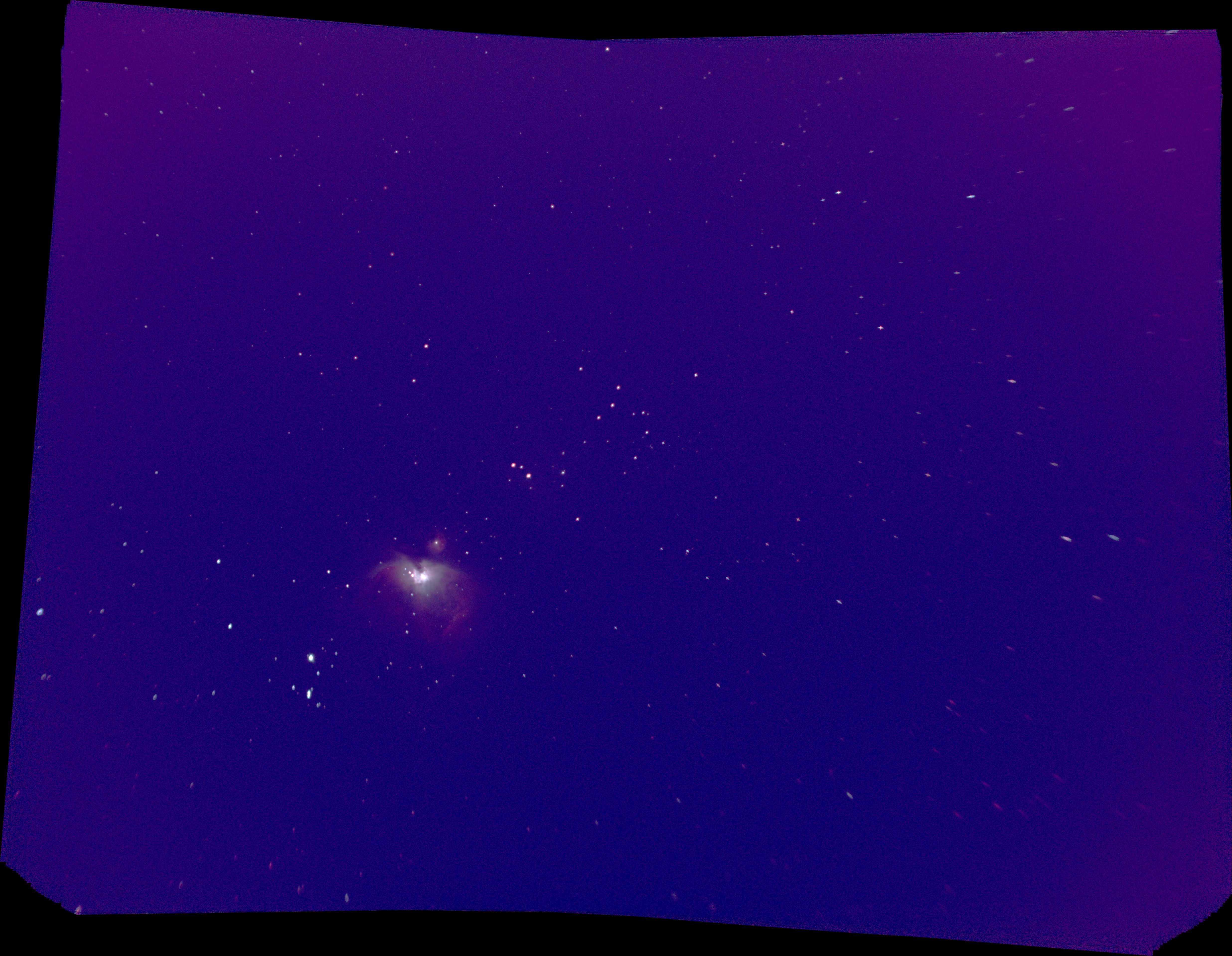 30x5secs with SVbony CLS Filter
Updated: 08022020
i decided that the scope could be further shrunk, so i made the hood retractable. same materials and tools. 
inner tube holds the lens. outer tube slides on the felt layer. tensioned and held in place with rubber bands.
Hood retracted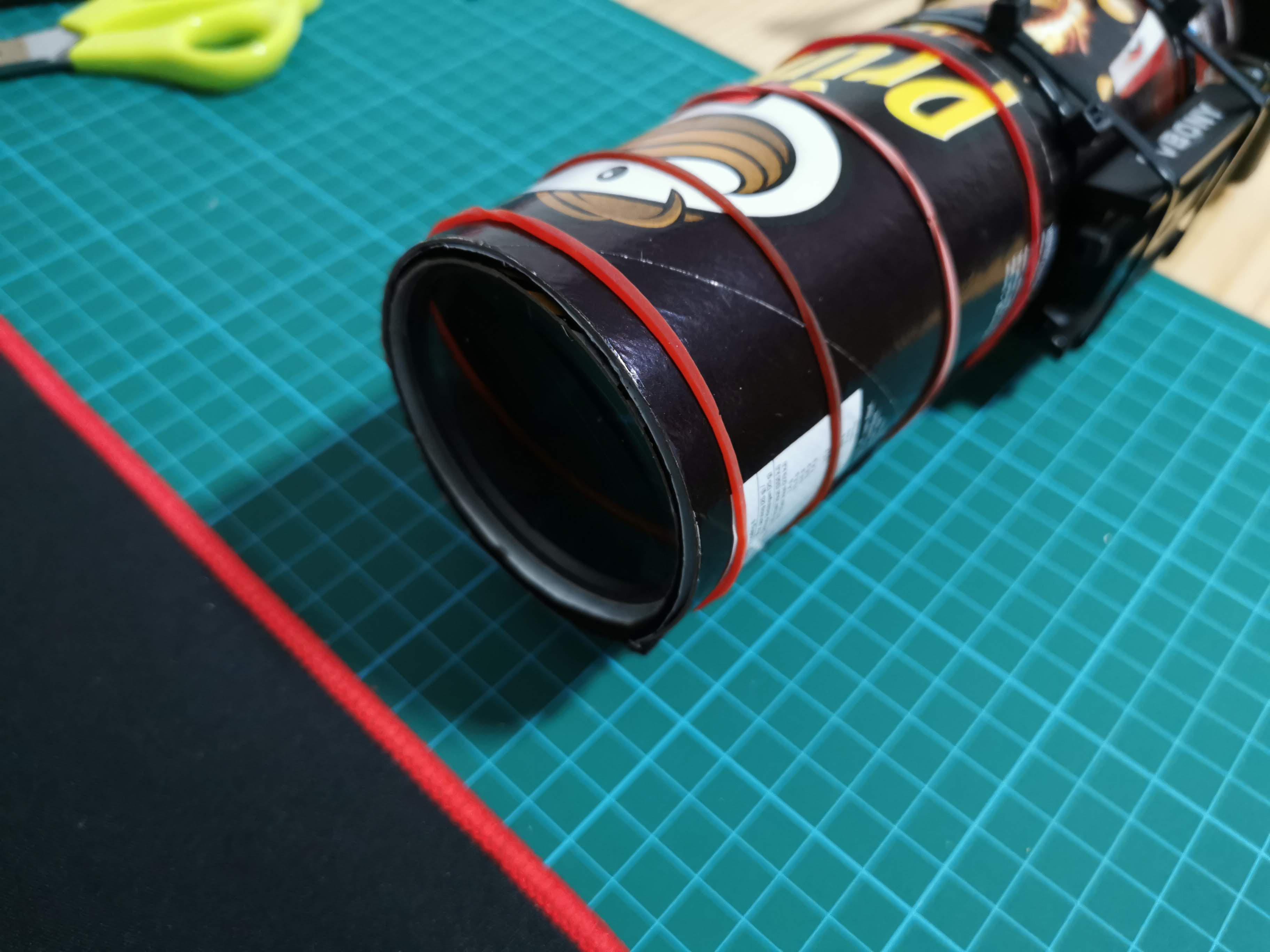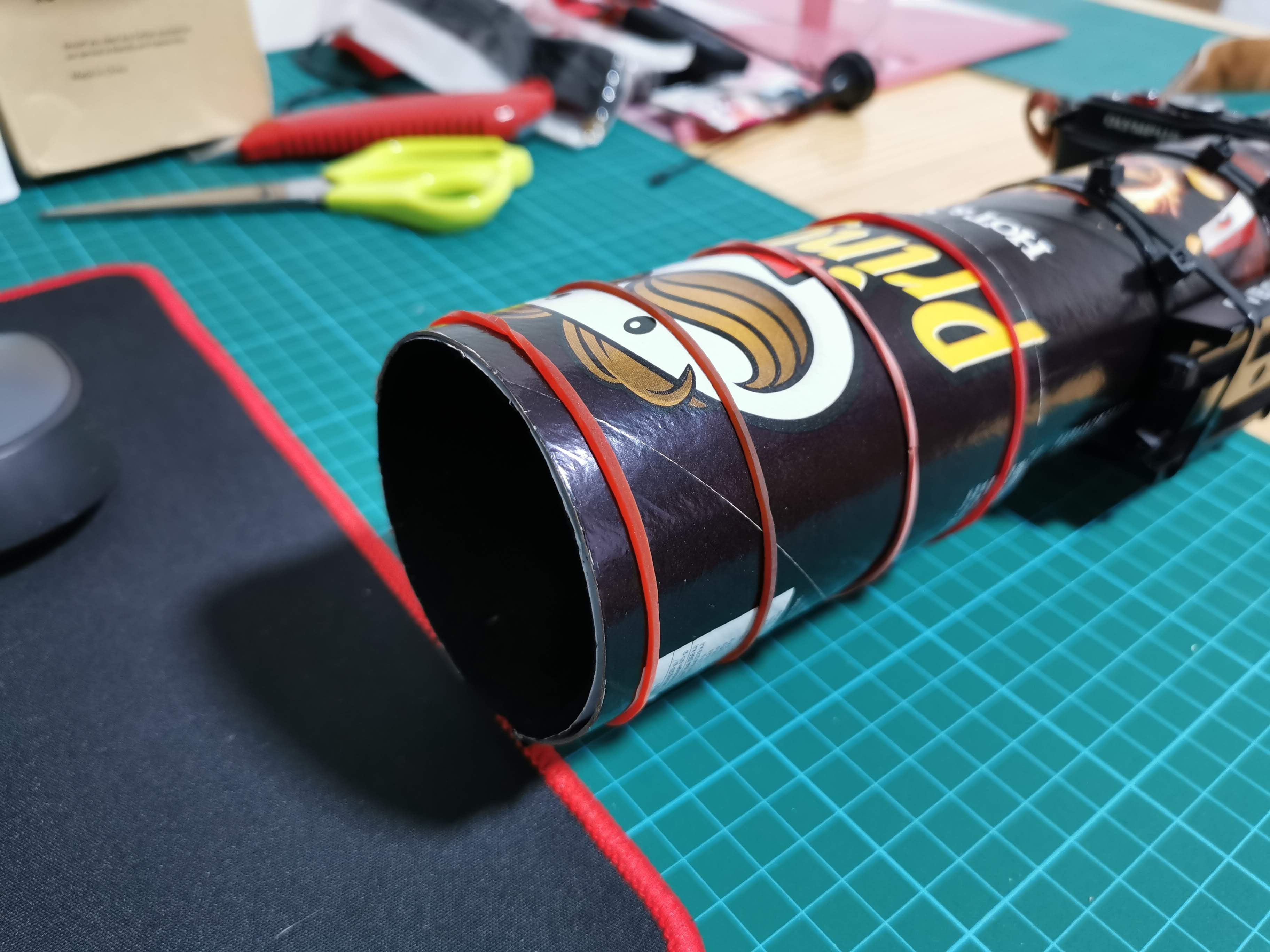 Lens accessories.