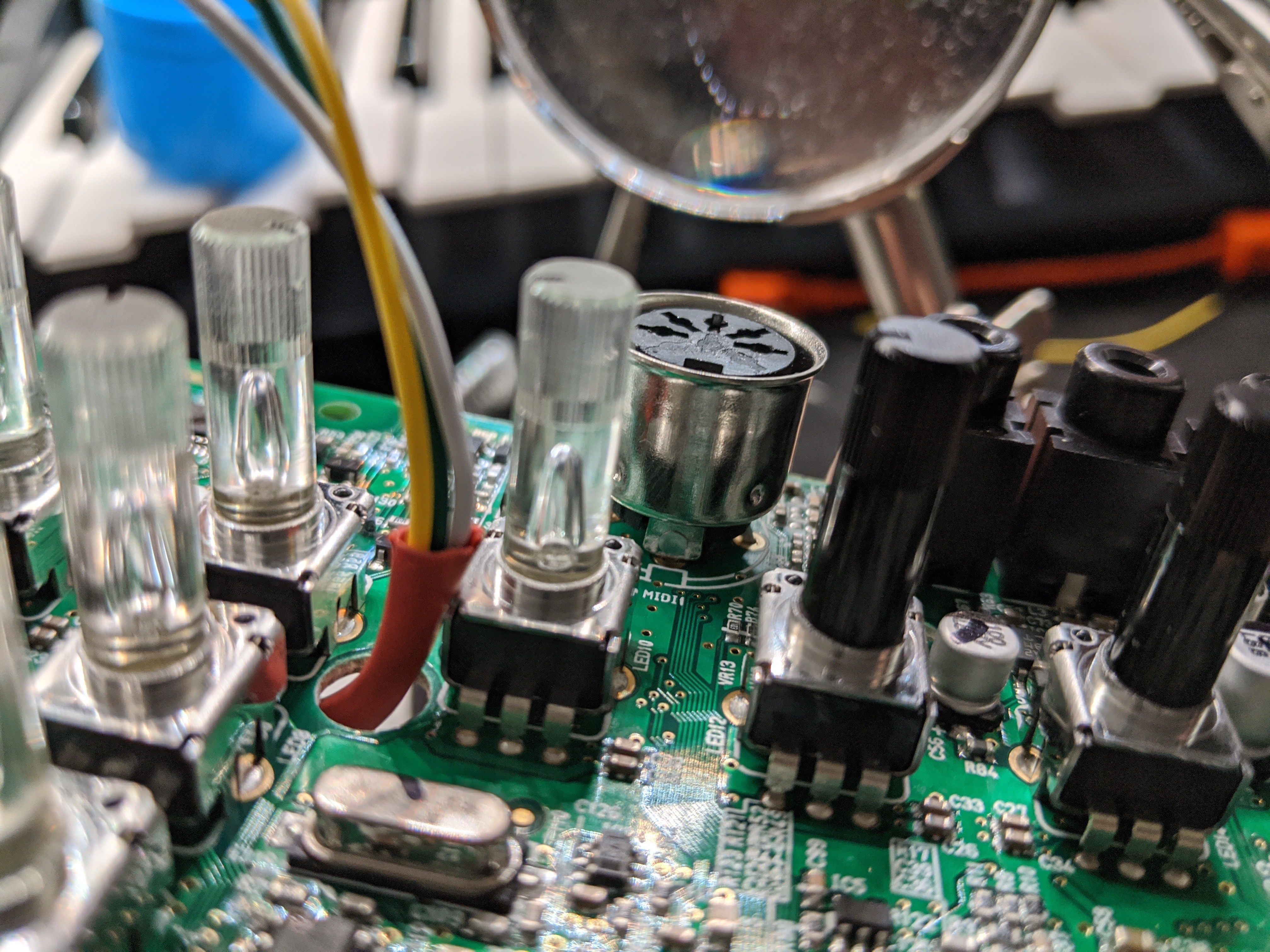 Get ready!
The items we are going to add for the 3 stages are as follows:
1. MIDI in Jack using standard outputs provided by KORG. Done!
2. Add 10 1/8" patch ports for the labeled on board out ports, 10 MIDI 1/8" ports
- (ch1-10) their is also CC data that I will make easier to use via the midi channels 11-16 eventually - the ongoing part)
3. Add Ring Mod, MS-20 filter, and my attempt at the Korg 700 series filter...(yeah I know)
4. Add the Hack'd Voice changer into the "SNÖkoder" TM lol\
5. Add a 6D joystick with selectable Matrix Option
6. Add a Micro Patchbay for Volca Mod compatibility to be complete to all Volca Series.
Oh yeah... gonna add some extra XOR's to some of the Key player series Volcas and get down and dirty adding a Schmitt trigger, a toy drum machine (of course with touch drum pads) and what the heck lets add 
Hmmm.... OH YEAH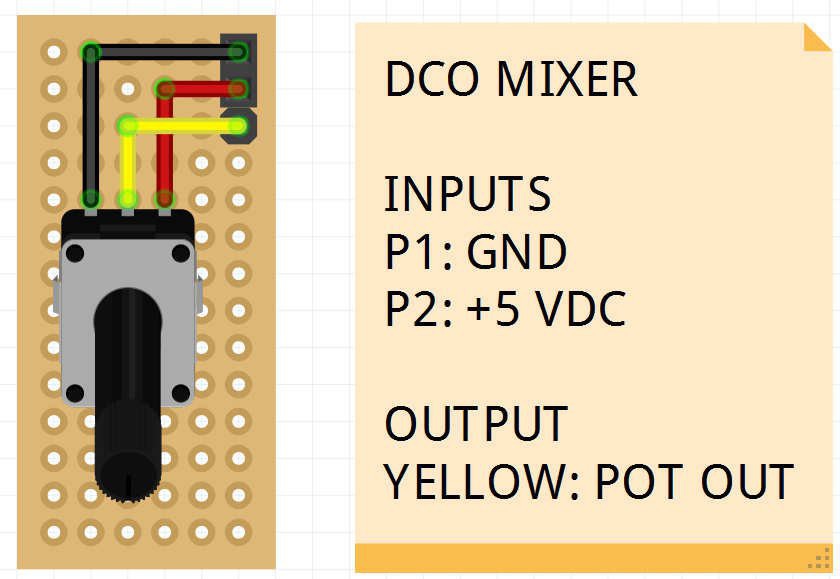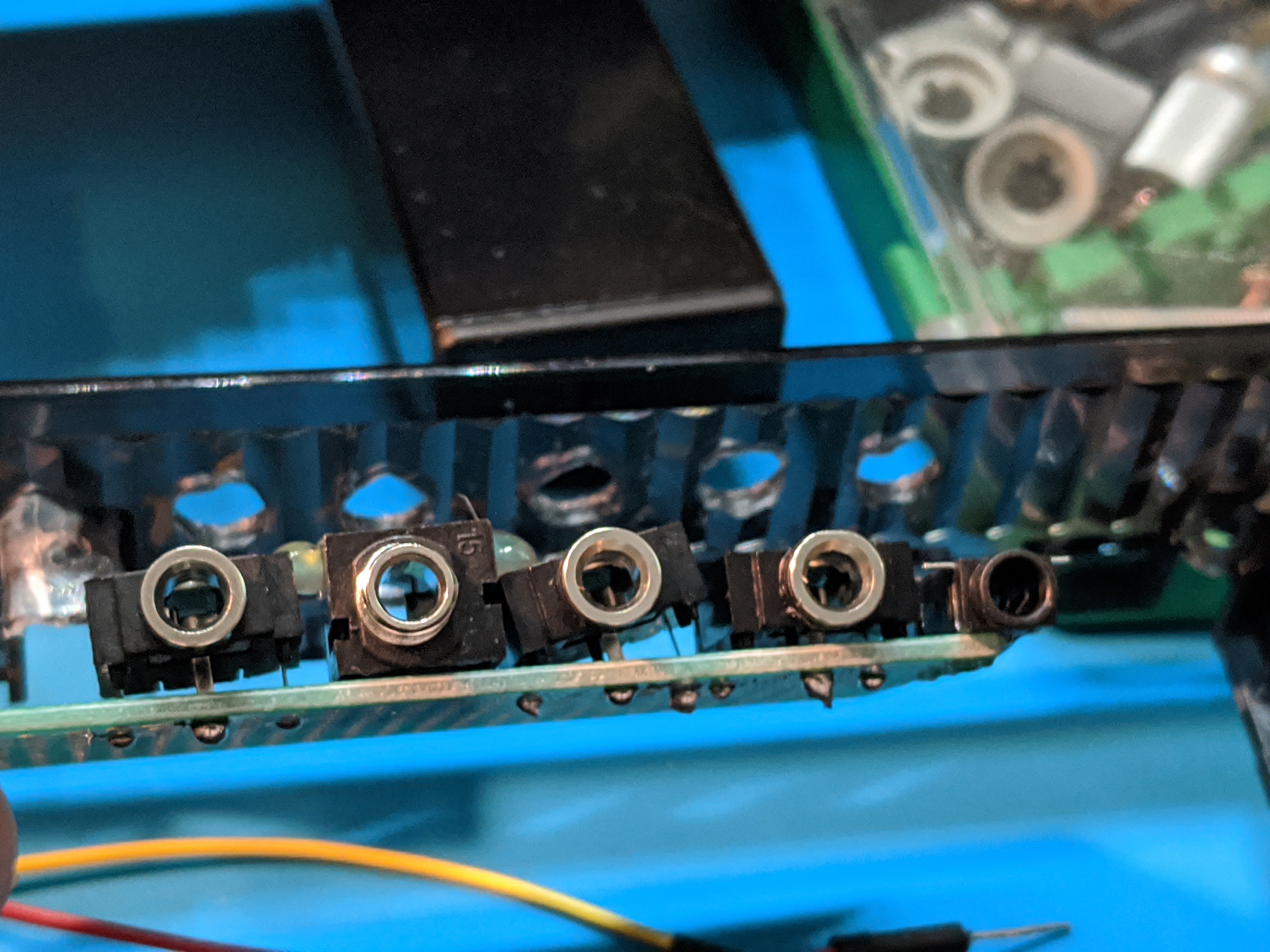 (Photos From Bottom to Top) See what happens when you don't do it right? MS-20 mini mod I found, gonna do this to a Volca, mini cool USB-C PD power and audio port to add to all the Volcas, found and neat passive DCO mixer we gonna hack around with.
Of Course I forgot, let's Add USB-B Host port and USB-C power (for external batteries) and iPad direct connections? WHAY U SAY??? with a filtered 9 Volts of power for the Volcas', and daisy chained MIDI Hosting? 5 MIDI thru ports you say? OK you got it we are gonna deck these out. And yes I almost forgot. WE ADDING a Korg style mono Oscilloscope   And show you what happens when you shove a monotron DUO into the battery compartment of a USB powered Volca 
Eventually I would like to make a signed tribute Volca VSQ-20 series and Auction them off for charity to donate Korg equipment to orphans or something, the Bob Moog Foundation, "MIDI for Muffs Kids"??? something!