After the whole upper part of the assembly was completed, I then installed the (2) notched side pieces for the monitor, and proceeded to mount the controls board and the front face.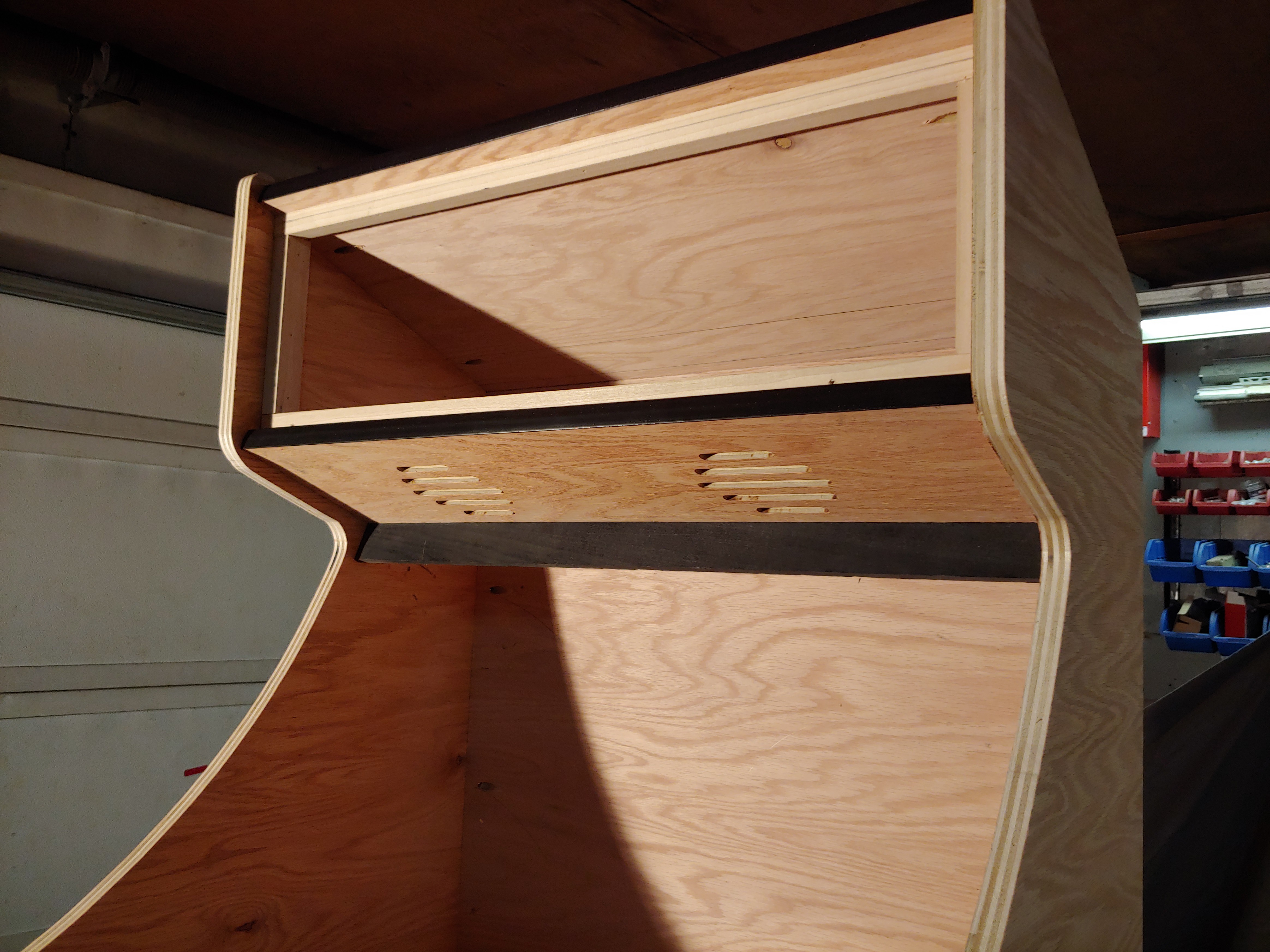 I did have to install the t-moulding on the face of the control board prior to installation. I cut out a piece for the bottom, but opted to leave it out for accessibility.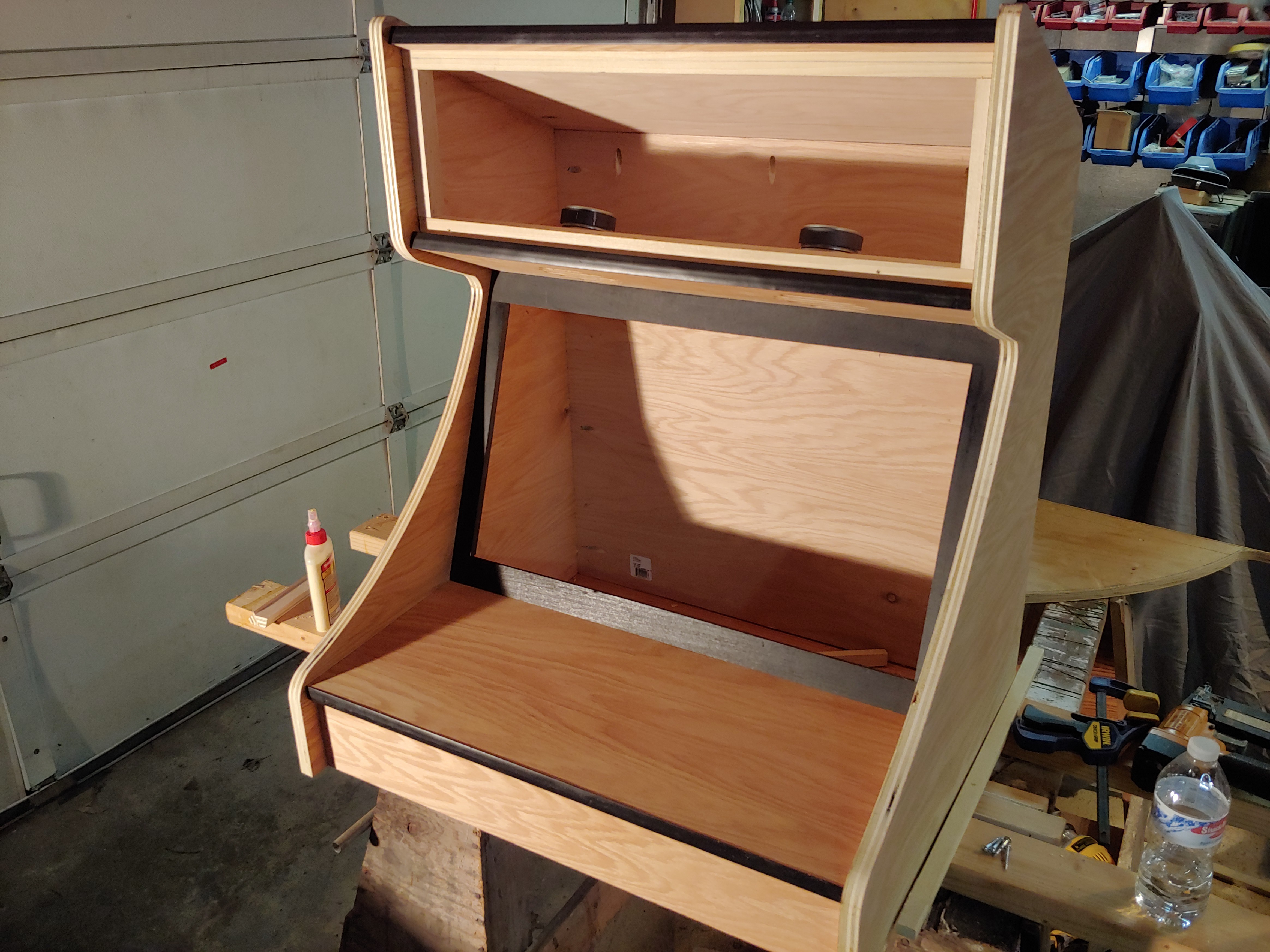 After all the pieces were in place, I used the router with the t-moulding bit on the edges of the side pieces, and installed the t-moulding on the edges.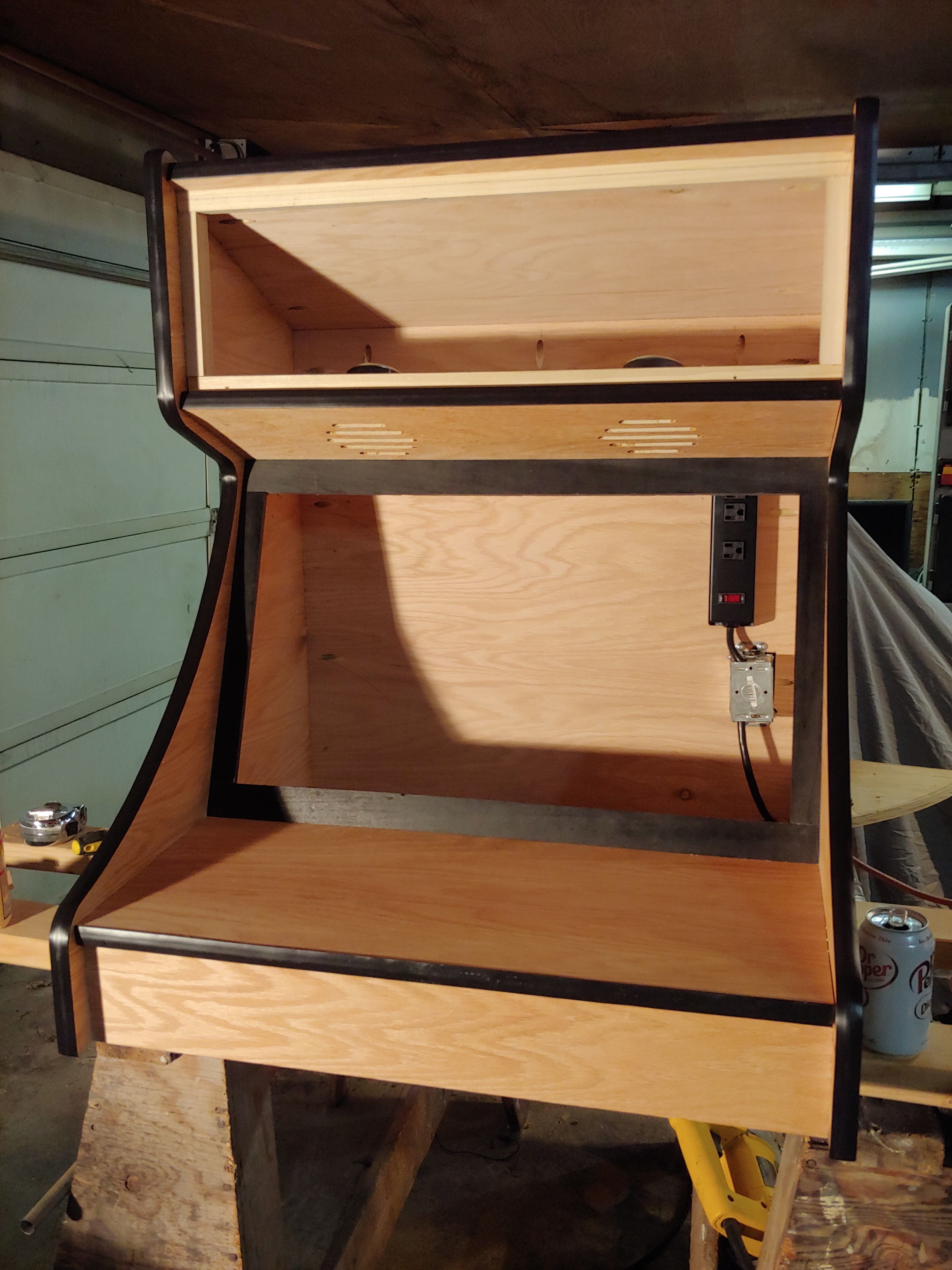 For the outside curved areas, I cut a triangle 'v' shape out of the back of the t-moulding to allow it to curve around without bunching up in the routered slot. For the inside curved edges, I cut 3 slits in the back of the t-moulding to allow the same curve.